We've all been there; tossing and turning, checking the clock to realize you only have a few hours before you need to get up, racing mind, and overthinking about all that needs to be done. Read on for a natural no-pill solution to help you get your best sleep ever, PLUS a list of positive nighttime affirmations for mindfulness and peaceful rest.
You need your sleep, but sometimes it feels impossible to doze off. You don't like taking pills, and melatonin makes you groggy. Hit the pause button on all of that, because there's a natural solution that may work for you: CBN (CBD's partner in crime). This rare compound derived from hemp could be the natural wonder you've been waiting for – so put that Nyquil down and start getting better sleep naturally!


CBN (or cannabinol) is a non-psychoactive and non-intoxicating compound that is naturally occurring in the hemp plant. This means like CBD, CBN will not get you high. This compound is created as the plant ages, and is the most sedative of the cannabinoids.
The best part: it doesn't cause the next-day grogginess or fog that melatonin is sometimes known for. So what's the catch? There really isn't one, the reason you don't see more of CBN is because it is still fairly new to the scene. However, many people who have tried CBN to support sleep and reduce insomnia have found great relief, better sleep, and are very happy with the results.
Although not a great deal of research has been done so far on CBN, studies have shown it to have great potential of also being naturally antibacterial, anti-inflammatory, and neuroprotective.
---
The Difference Between CBD and CBN
CBD and CBN are both cannabinoids, but the main difference between them is that they are simply different compounds created from hemp plants. CBN is thought to occur from older plants, and may originate in part from decomposing THC. However, although CBN can come from THC, it is its own compound and does not contain psychoactive properties.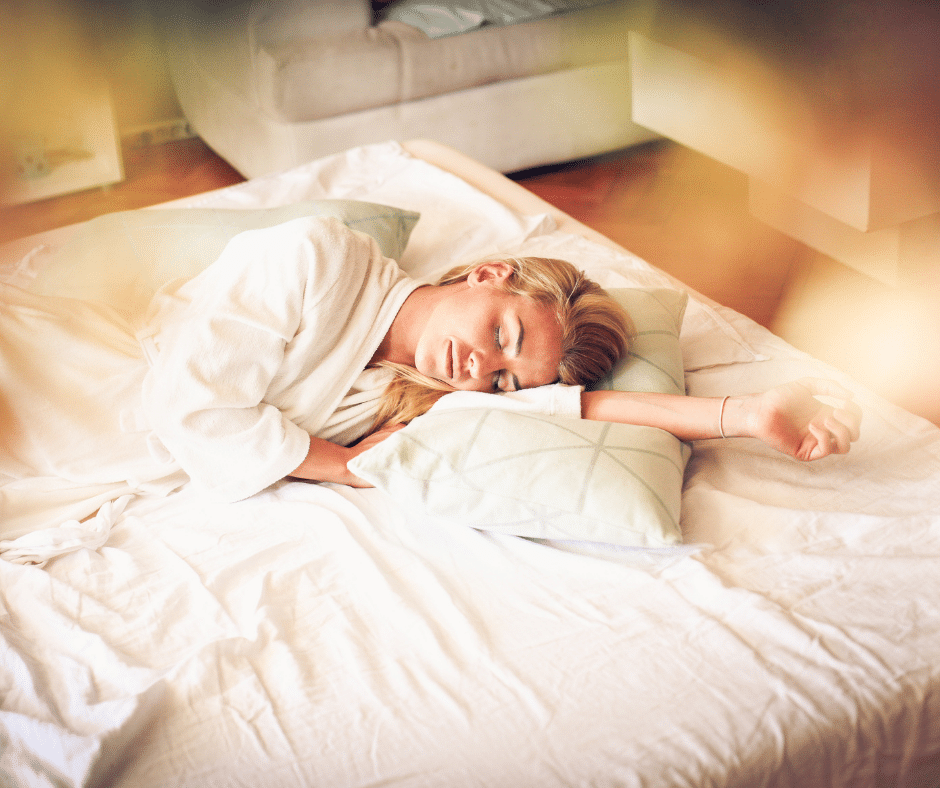 Where can I get CBN? How do I take it?
CBN is harder to find than CBD. You also want to make sure you are buying from a reputable source. That's where we come in (hi!). Here at Heirloom Grove, we create wellness products using cannabinoids from our very own organic family farm. Our hemp is sustainable and grown with lots of love. All of our products are crafted with care in Michigan, third-party tested for safety, and created to help you feel your best.
Enter: Hush CBN Tincture for Sleep
We created this product for people like us, who are too busy to worry about not getting enough sleep. We wanted a product we would trust using in our own homes and on our own family.
Our Hush CBN Tincture for sleep is specially formulated with a potent blend of CBN and CBD, to help you get the best sleep of your life. Simply use the dropper bottle to squirt the oil under your tongue 20-30 minutes before bed. The calming effects will help you slip away to dreamland and prepare you for your busy day ahead.
The Food and Drug Administration (FDA) has not evaluated these statements or product for safety or efficacy. This product is not intended to diagnose, treat, cure, or prevent any disease.
---

Healing thoughts and optimism will fill my dreams. I am in a safe place to rest.

I did my best today.

Tomorrow is a good day to have a good day.

I am thankful for the day I had, grateful for this bed, and blessed to have a tomorrow waiting for me.

I love and accept myself for exactly who I am, and loving words will fill my soul as I sleep. I will be good to me.

I feel relaxed and ready for sleep.

I will sleep well and feel refreshed tomorrow.

I am proud of what I accomplished today.

I am grateful for the chance to sleep, breathe, and dream.

I let go of my responsibilities for the day and all that I cannot control.
Sleep well, and be well. You deserve it.