---
Even though we are still in the midst of enjoying every minute of Summer, we are also not in denial that school will be here before we know it… and so we better get prepared. Today we are sharing some of our favorite school supplies with you, from teacher and student planners, to charging stations, to great ways to organizing family calendars, school lunches, and all those papers sent home… we've picked out our favorites to stay organized and ready for a great school year. Shop now, so you can enjoy the rest of Summer stress-free!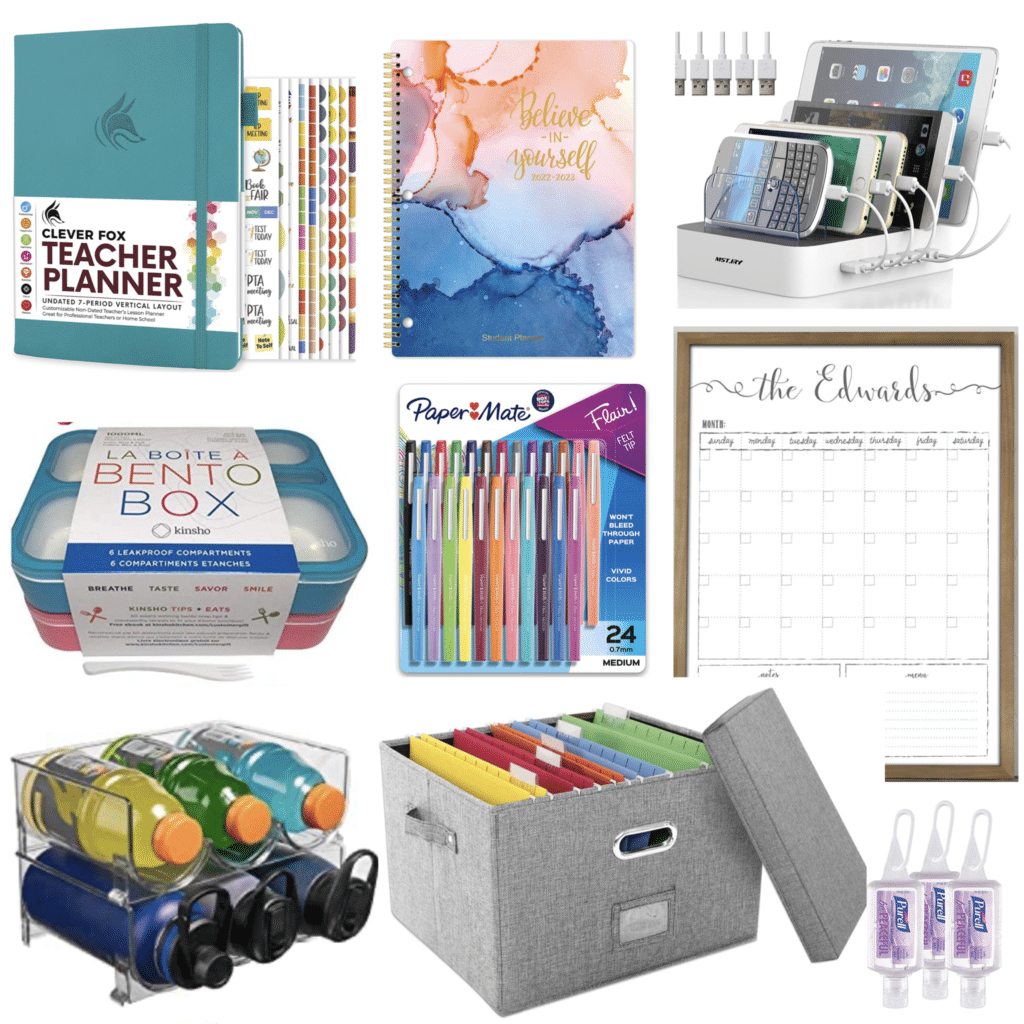 Shop all the links below…
Stackable Water Bottle Organizer – organize in the fridge or cabinet – these are perfect for those countless water bottles
Bento Lunch Boxes – my kids love these… perfect for adults as well – no food touching with these compartmentalized lunch boxes
Student Planner – failing to plan, is planning to fail – one of our favorite quotes – students stay on task with these student planners
Teacher Planner – and teachers too! Plan your teaching lessons, due dates, and more in these handy teacher planners
Travel Hand Sanitizers – because Lord knows we don't need another pandemic!
Family Calendar (personalized) – keep all your family's dates organized and easily seen by all with an attractive, personalized family calendar.
Paper Mate Pens – my favorite pens… & all the colors!
Charging Station – one stop charging spot for all the tech gadgets
Storage File Box – create files for each of your kids and their activities, then quickly file away keepsakes and important notes inside their folders each week
I hope these are helpful and you will get your school supplies soon, so you can check that off your lists, and get back to enjoying your Summers!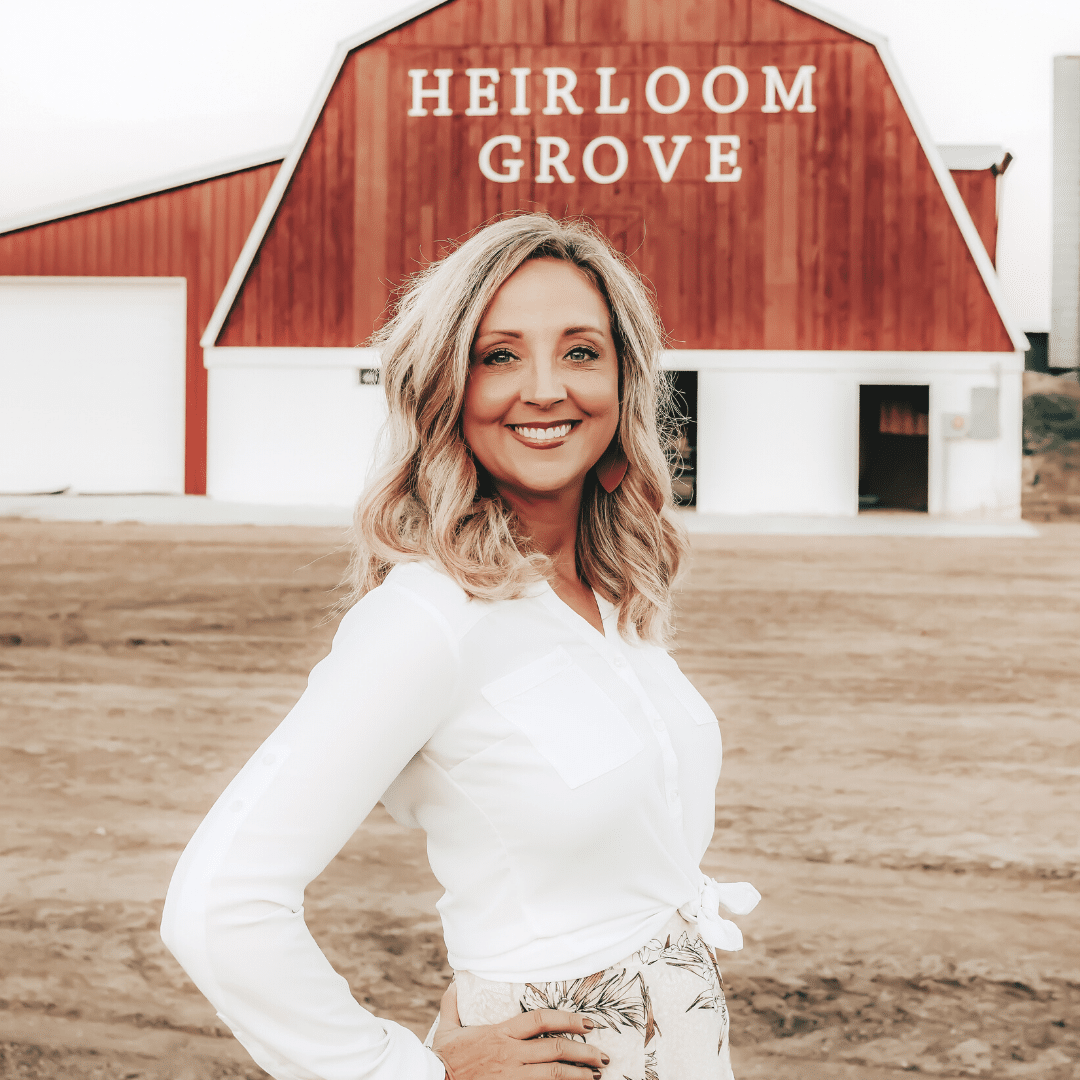 ---

Welcome to Heirloom Grove! I am Jaime Lyn, a Michigan gal sharing my home, travels, farm, style, creative businesses, and life as a wife, mom of four, designer and business entrepreneur. I hope you gain ideas & inspiration visiting my Blog and enjoy browsing my shop below!
---

---

---

---

---

---

---
---
---
---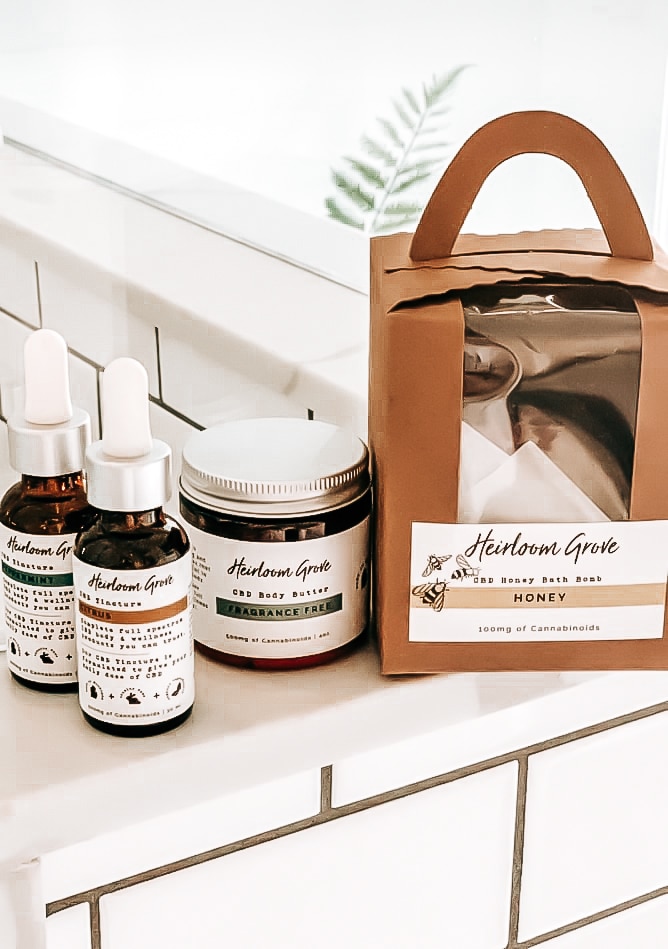 ---

Subscribe to Heirloom Grove