Nothing smells like Summer like a backyard BBQ! I love this part of Summer time, with friends and family over for a pool day, something yummy cooking on the grill, fresh salads made, and cool drinks on ice… heaven! Today I scoured Pinterest for fun BBQ ideas to jazz up your backyard parties this Summer… I hope you enjoy!
Sitting Pretty BBQ…
I love this look of enjoying your backyard BBQ right on the comforts of your lawn with blankets and pillows and a low lying tables… so cozy and fun! Here are a few ideas…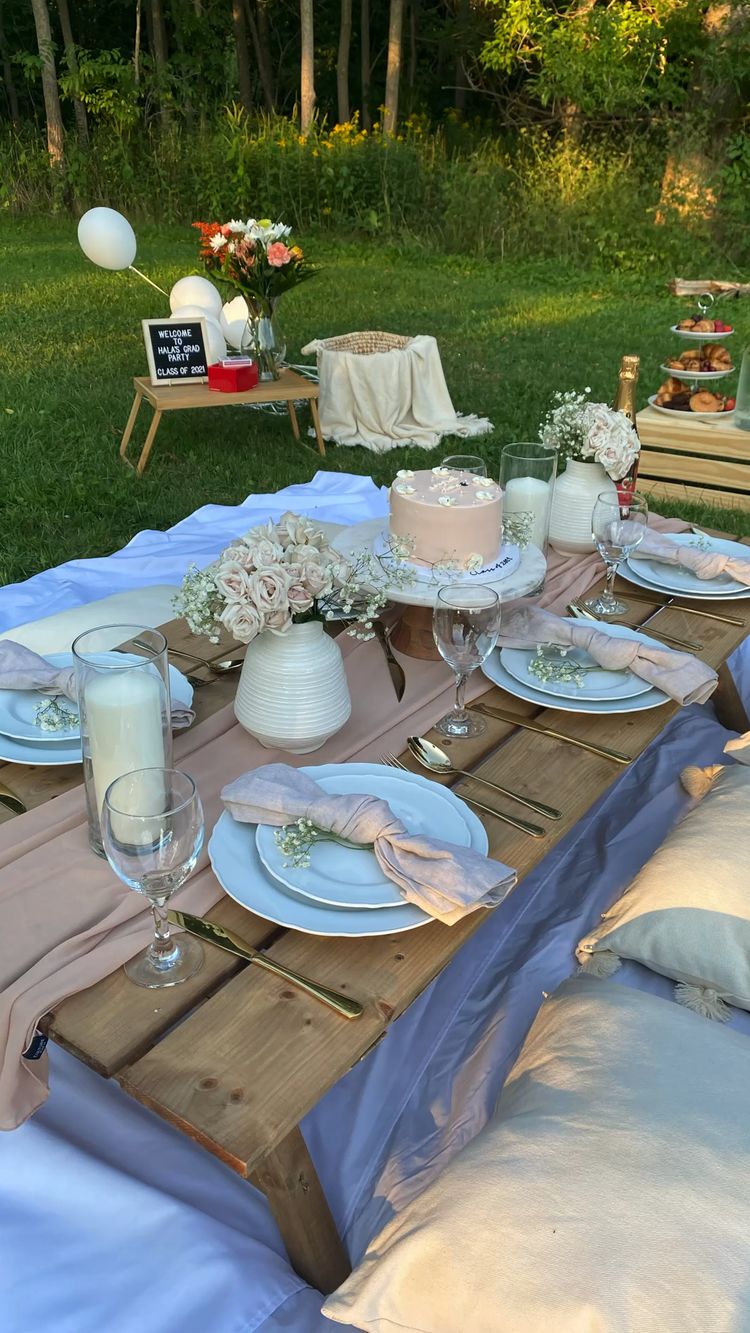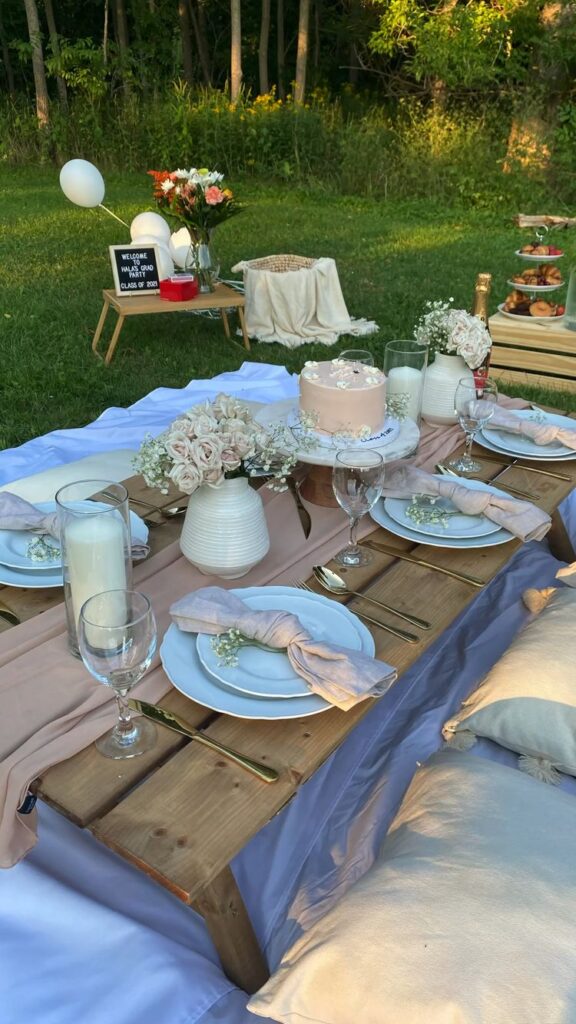 How sweet is this look, even a touch romantic, found here on Pinterest!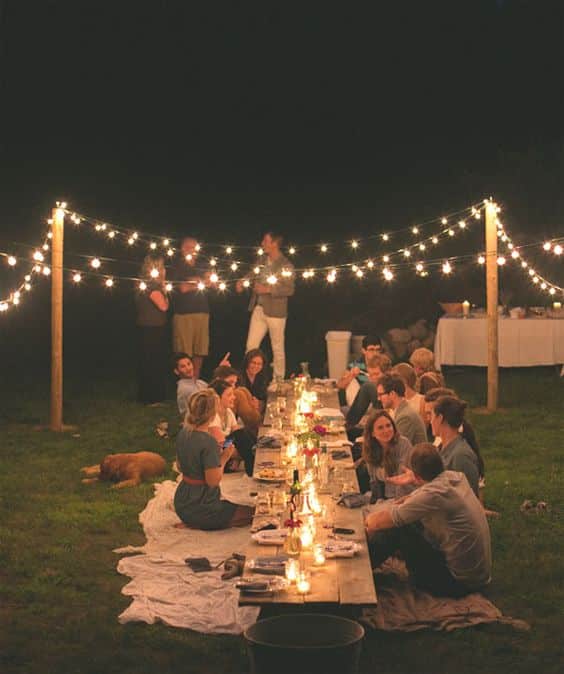 This looks so cozy and festive for friends to gather, found on Pinterest here!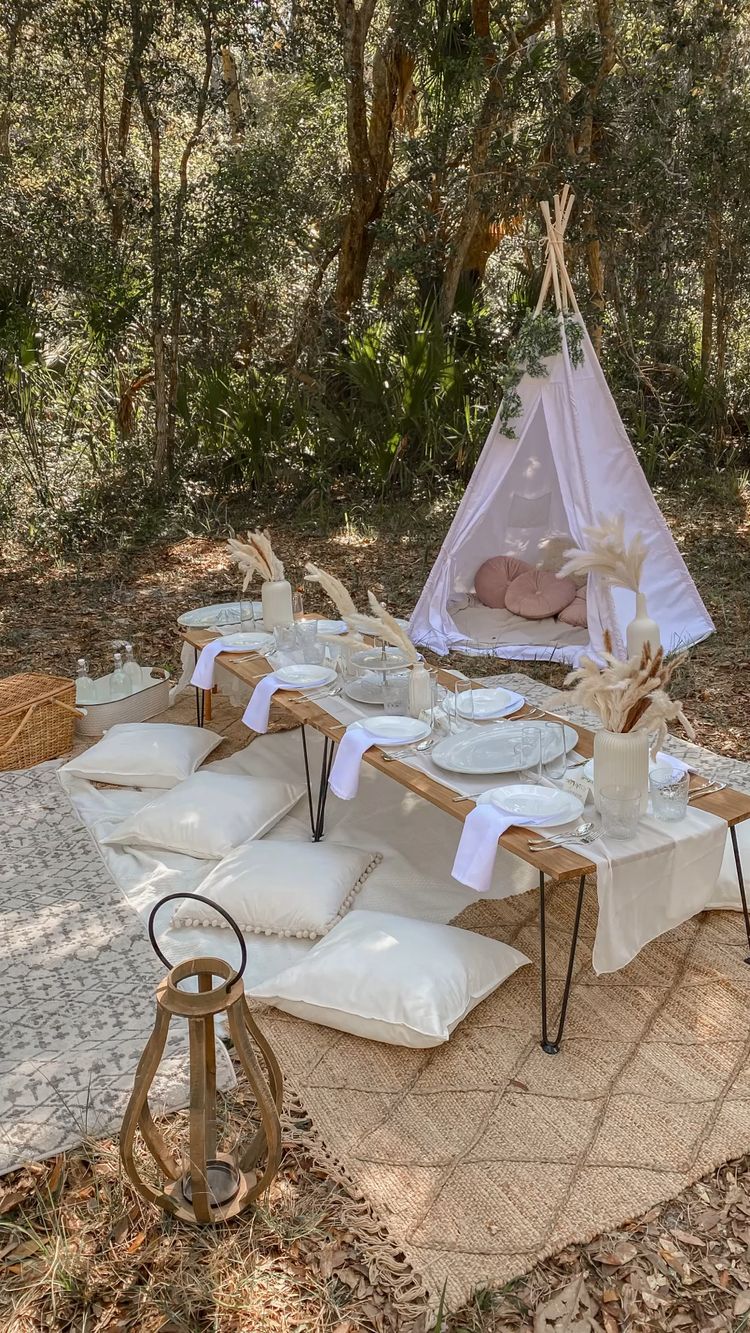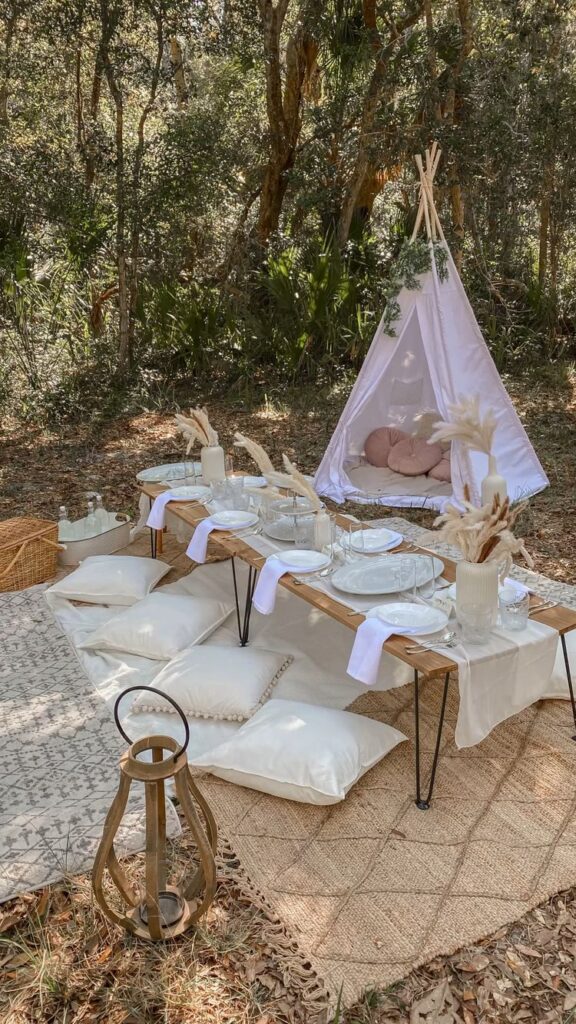 LOVE this cute BOHO look.. seriously I'd spend all day here, look found here on Pinterest!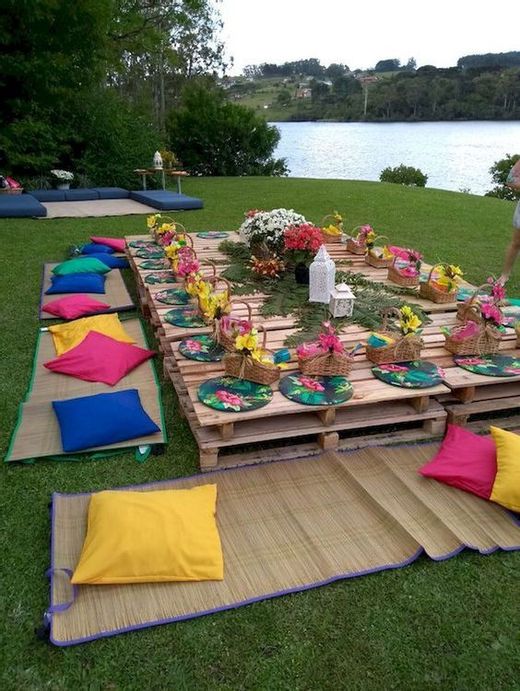 Pallets – very simple way to create your low lying tables.. I love this! Found on Pinterest here..
Theme It Up BBQ!
With just a little extra effort, you can jazz up your backyard BBQ with adding in a simple theme…seriously nothing too fancy, but something that ties it all together to make your gathering feel a little more festive.. here are some ideas of adding in a theme to your party!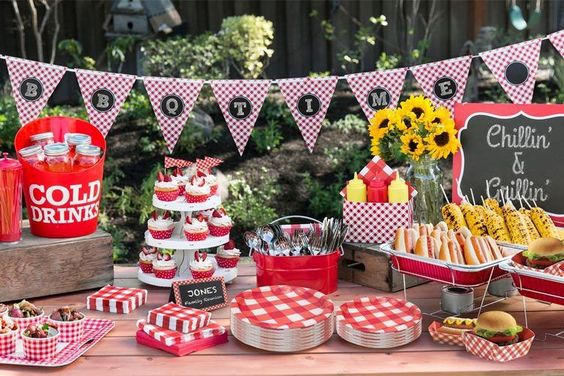 This party was 'themed with 2 basic elements… the color Red and a gingham pattern… look how unified and festive all the items come together! Found here on Pinterest!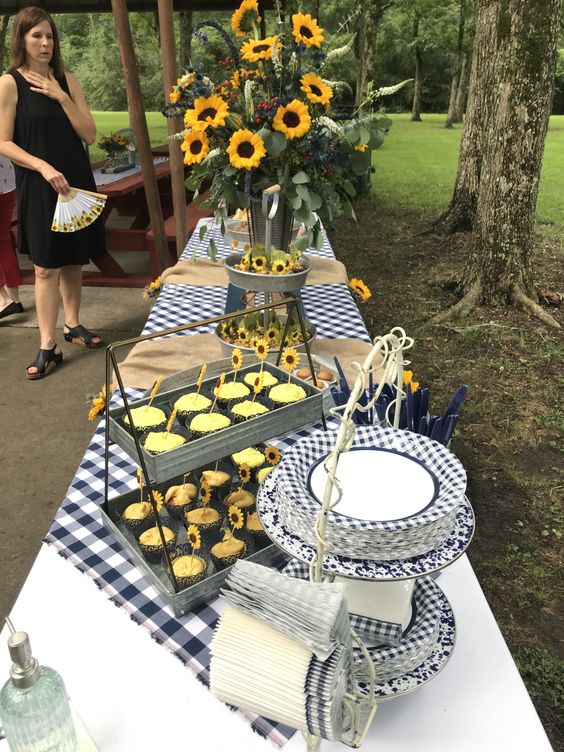 You know we love Sunflowers at Heirloom Grove – look how simple to add some flare to your BBQ adding in touches of sunflowers and yellow for festive theme, found here on Pinterest…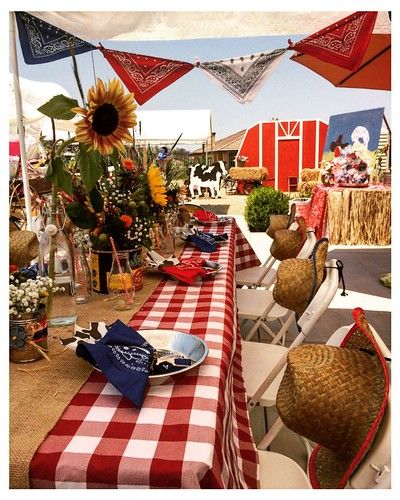 Western Style BBQ… how fun! Add in some western wares – bandanas, hay bales, festive hats… you have a fun look for a backyard BBQ, found here on Pinterest…
Make Summer S'more' Fun!
One of the greatest ways to bring out the best in your backyard BBQ is with Smores! Here are some festive ways to jazz up your Smore's smorgesborg!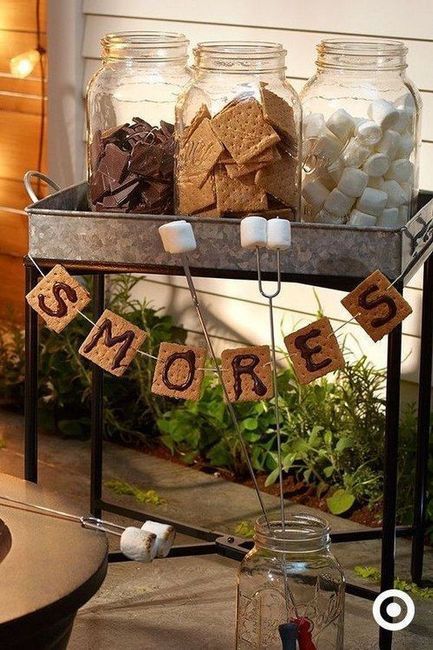 Simple ideas folks… use large canners for your Smore supplies and look how cute! Found on Pinterest here…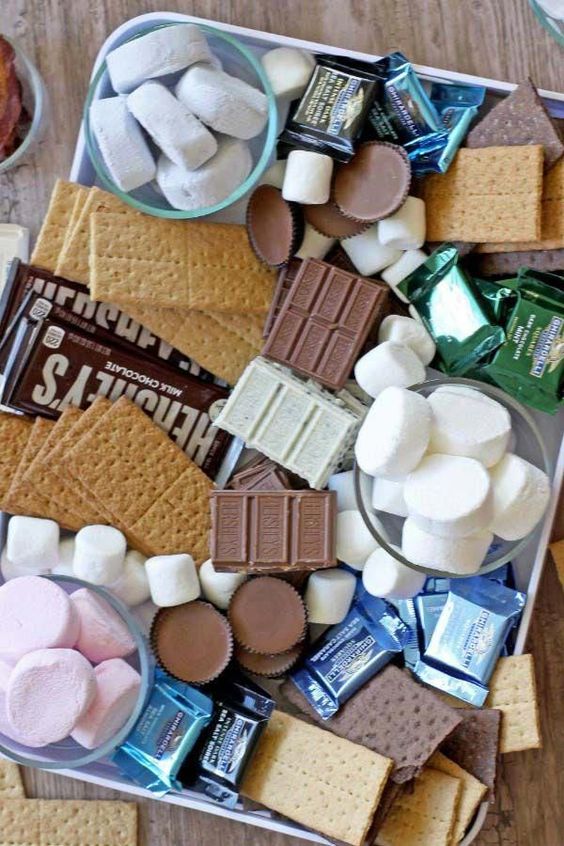 All your supplies in one easy tray, making a festive Charcuterie board is a fun way to Smore it up! Found here…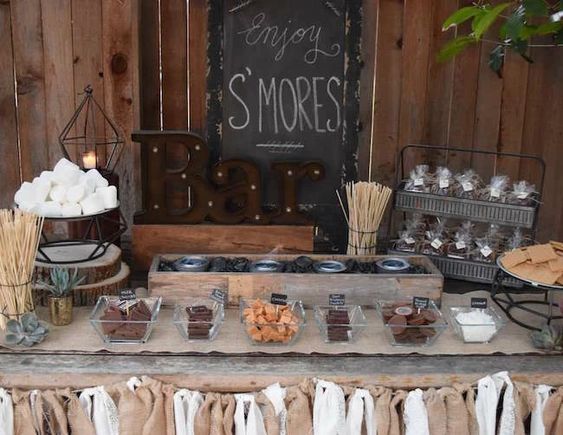 Create a Smore bar! Use small burners and have your guests make their own Smores right at the bar.. so cute and not too complicated, found here!
I hope this has inspired you as you plan all your Summer parties this season. Sometimes it just takes a little forethought to create extra special touches to make your backyard BBQ fun, festive, and memoralbe for your guests!
Enjoy your Summer, friends!