2022 Farm Plantings
Sunflowers Fields ~ Multiple Varieties over 20 Acres!
Tulip Fields
Flowers
Apple, Pear, and Peach Orchards
Blueberry Fields
Grape Vines
Industrial Hemp
Sweet Grass
Honey Bees
U-Pick Sunflowers & Hemp at Heirloom Grove!
Heirloom Grove Location:  5297 S. Whiteville Rd. Mt. Pleasant, MI
Last weekend of our U-Pick Sunflowers + Pop-Up Market! 
+This Weekend Only! Visit our 20 Acre Industrial Hemp Farm + U-Pick
*Sunflower Fields Entry Requires purchasing either a U-Pick Sunflower Bucket ($25) or U-Pick Bag ($5).  Hemp Farm Entry requires a $25 U-Pick Hemp Bucket.
Saturday + Sunday 10/8/22 & 10/9/22:  11am-5pm!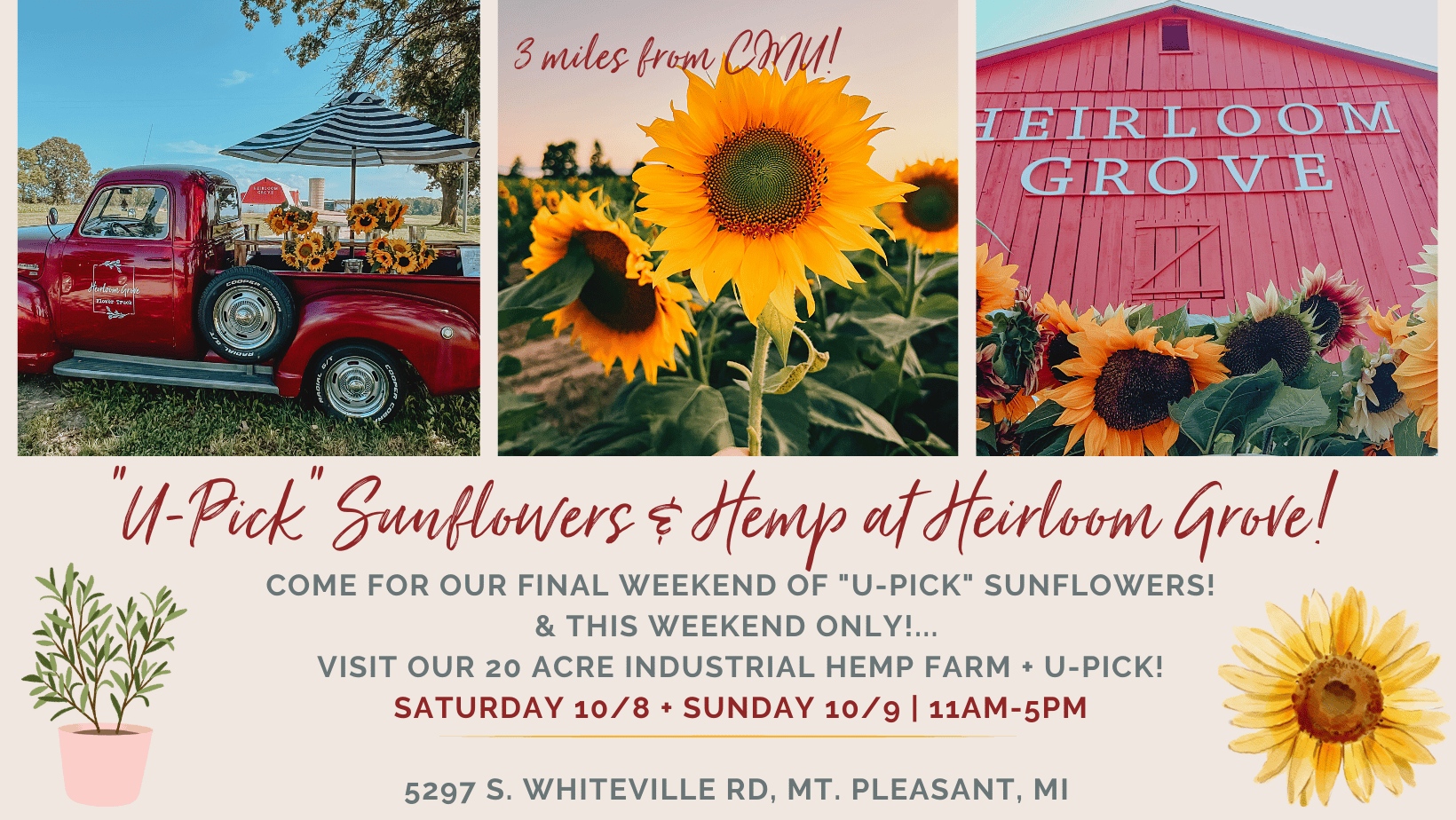 HOCO 2022 Photo Ops! 10/8/22 until 6pm! FREE of Charge to use our Sunflower Fields for your High School or CMU Homecoming  Photos!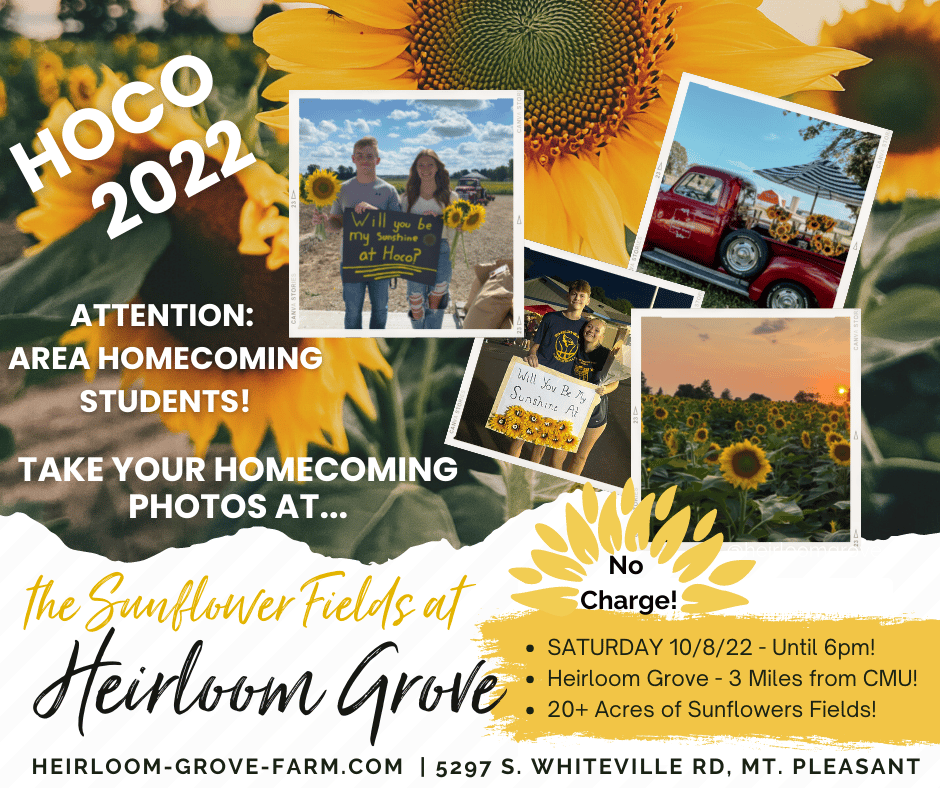 Visit our Self-Serve Flower Truck!  Come visit our road side, Heirloom Grove Flower Truck filled with fresh sunflower bouquets for your pleasure each day!  5297 S. Whiteville Rd., Mt. Pleasant MI
Enter our Heirloom Grove Giveaway! When you visit our Heirloom Grove Farm... Make sure you snap a pic of yourself with our Flower Truck or in our Sunflower Fields and tag us @heirloomgrove (& make sure you follow us too!) to be entered into our HG Gift Basket giveaway ($250 value!)
Sunflower Photo Passes available in our 20+ acres of Sunflowers! See below for information on how to schedule your Photo Pass to our Sunflower fields from now thru mid October, 2022!