What started as just an 80 acre property with a barn is now a thriving organic family farm and wellness business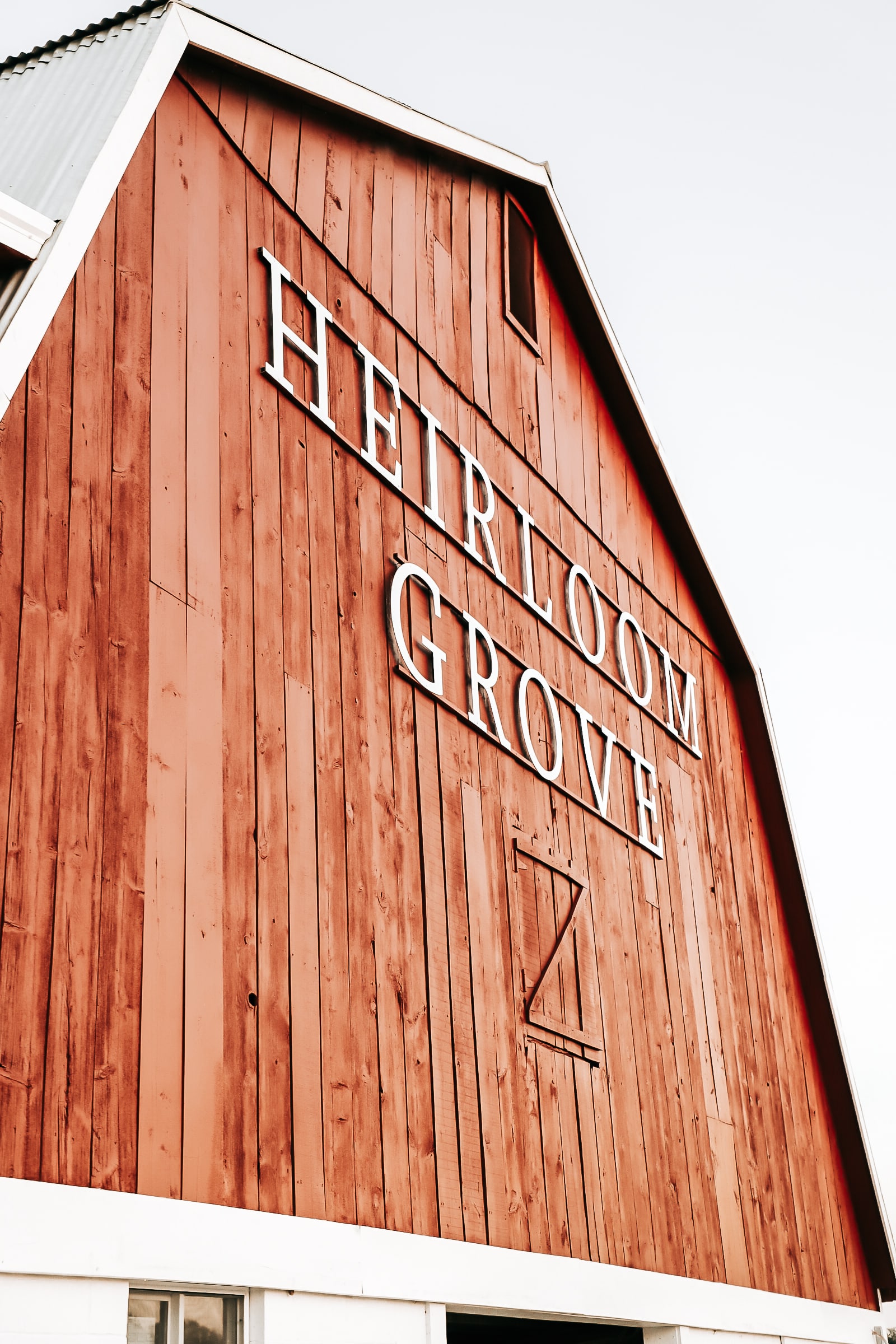 "From the very beginning, this property resonated with me on a spiritual level."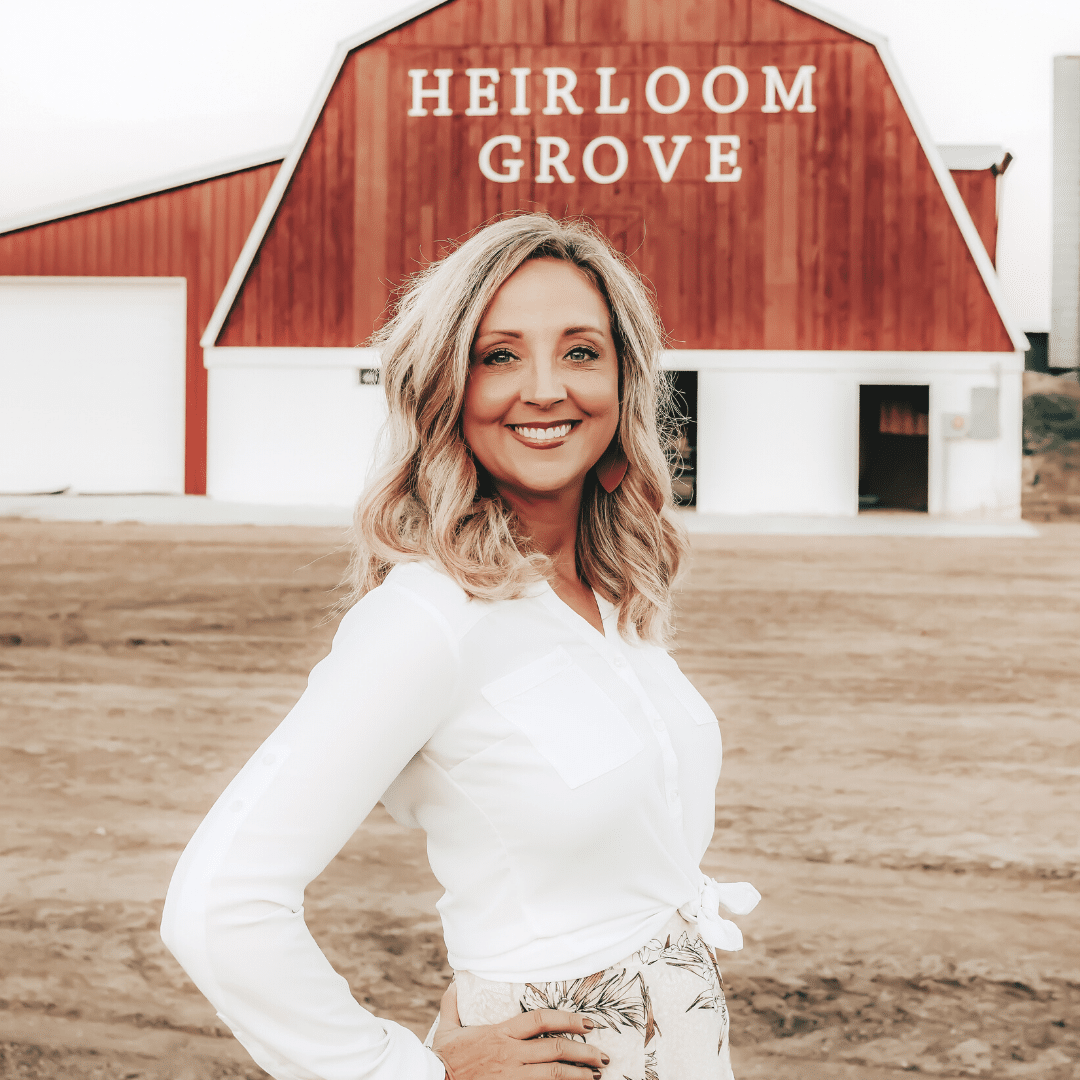 Jaime Klumpp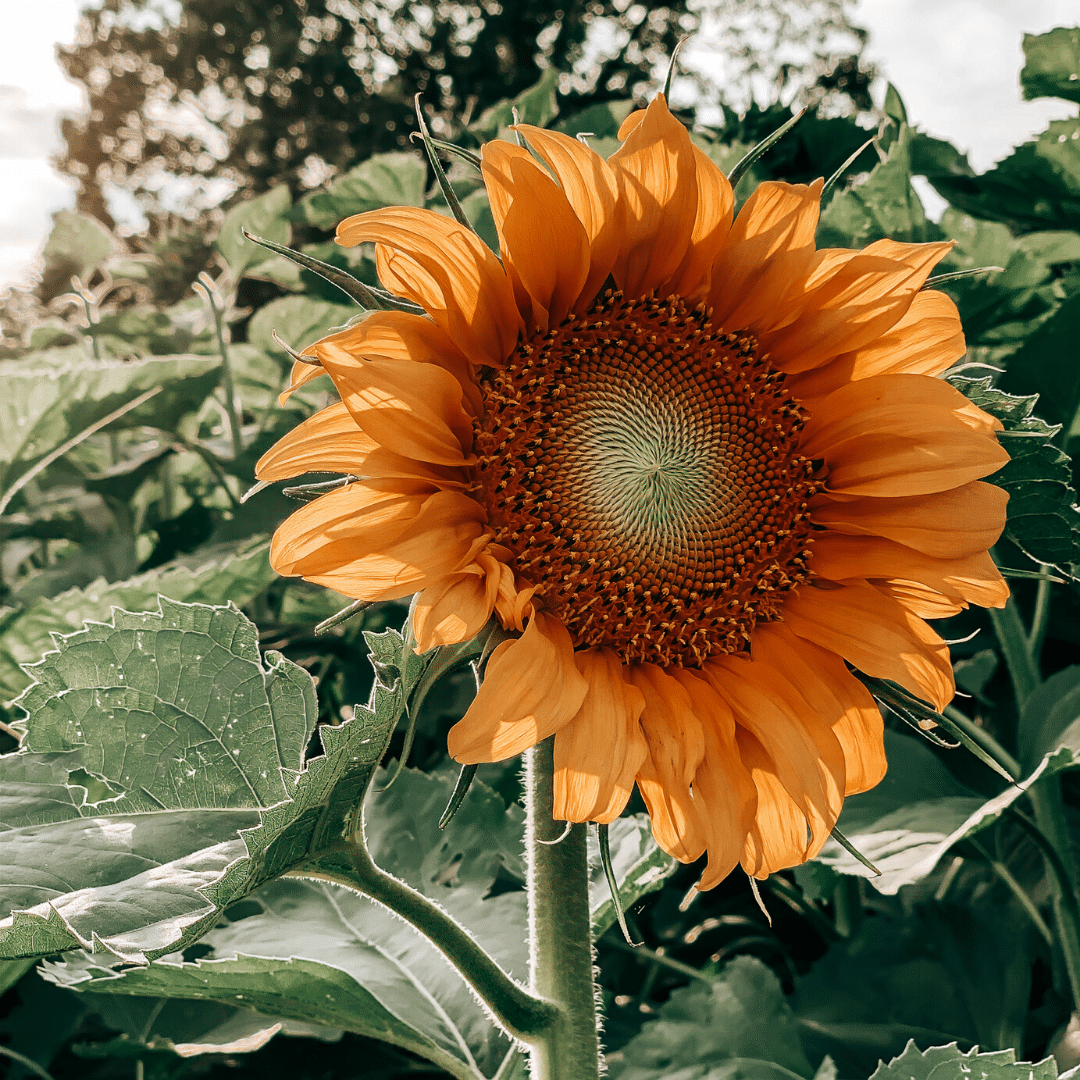 When Heirloom Grove CEO and owner Jaime Klumpp first discovered this 80 acre farm property in Mt. Pleasant, Michigan, she knew it was meant to be. Nestled in the heart of the Great Lakes state, Heirloom Grove began as what could have appeared to be just land, some dirt, and an old but sturdy barn. It had no name and no plan. But Jaime had a vision for it.

"I began dreaming up the property - the rows of fruit trees we would be planting that would last generations, how we were caring for the soil, putting new love into the barn.. visualizing this beautiful 'grove' of a specialty farm - I sensed this was something I was not only creating for me and my family now, but would be here for generations after us and become an 'heirloom' to pass from me to my kids, and them to their kids - a special place, that will become a beautiful long lasting 'heirloom grove'..."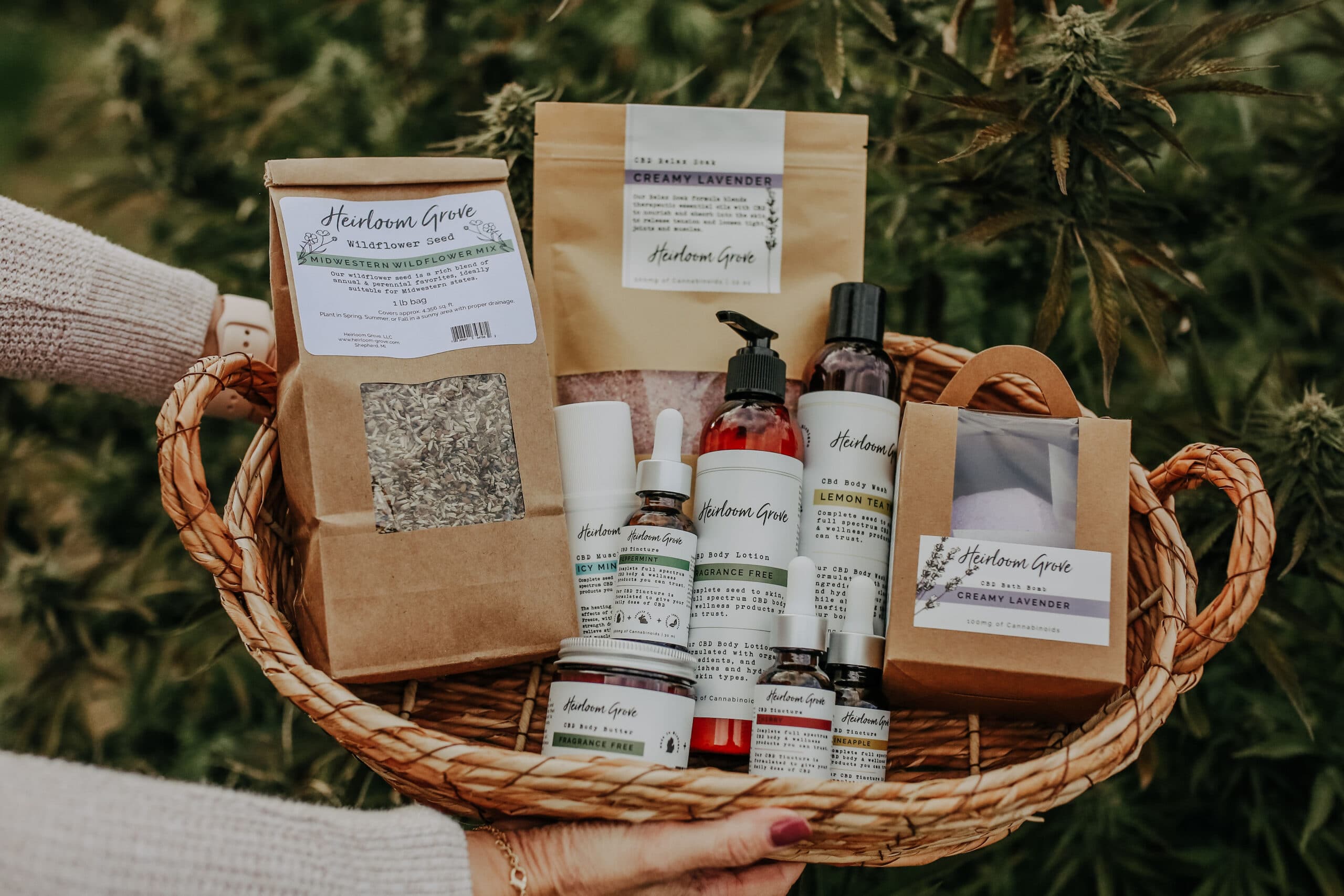 An entrepreneur at heart, Jaime could see the potential of Heirloom Grove and wanted to use it to create something that her own family and people everywhere could benefit from. And so the Heirloom Grove wellness line was born.
"As we developed our wellness line from ingredients grown right here on the farm and being a woman-owned small business, I had a laundry list of things that were important to me in making a quality product I was proud of."
We wanted to make products that:
Could help people live better and reduce the symptoms of several ailments
Are sustainable and made with organic ingredients
Are family farm raised and locally made completely in Michigan
Could help people create a luxury self care routine for themselves
Advocate for mental health and the importance of living mindfully
Would help end the stigma against CBD and hemp products while raising awareness for the community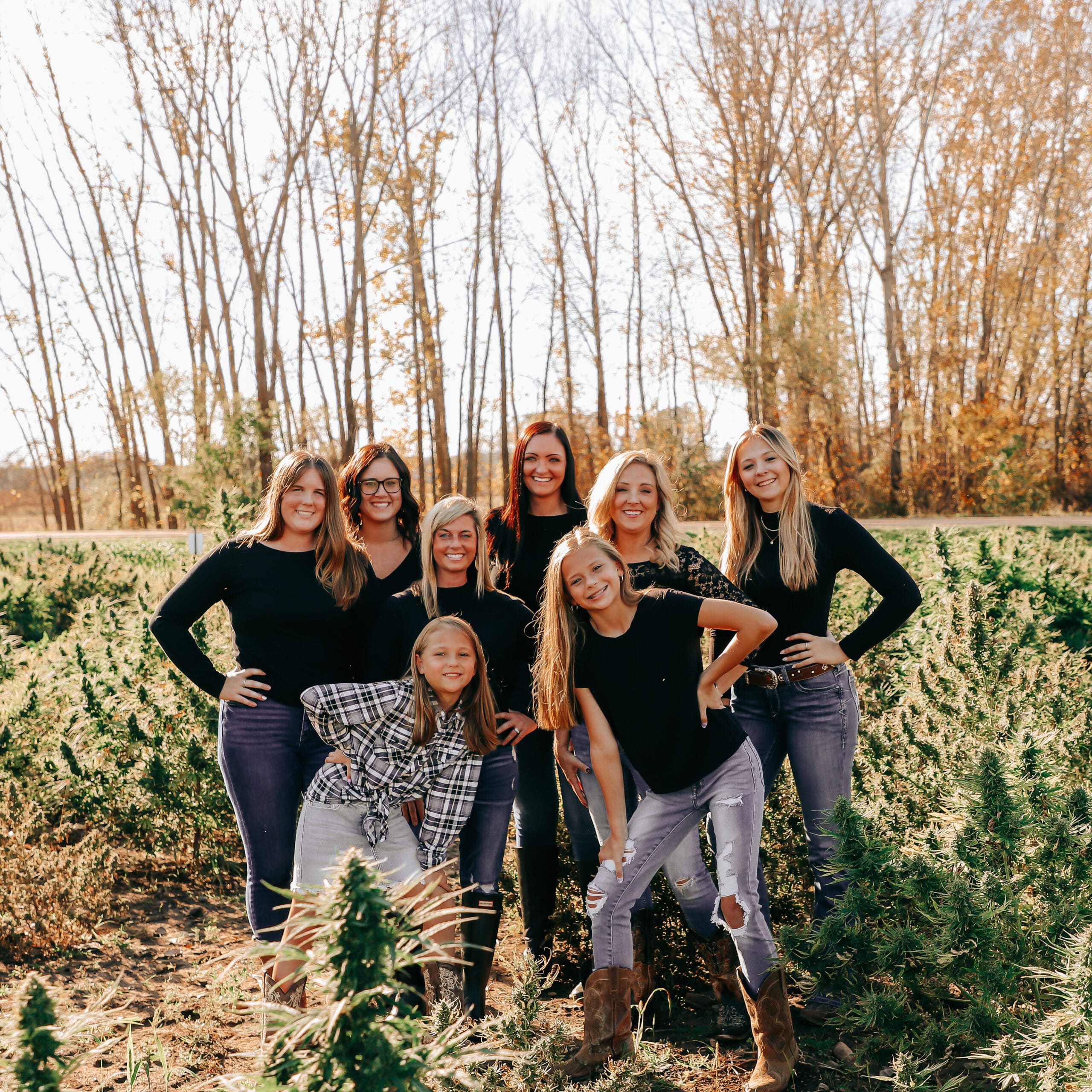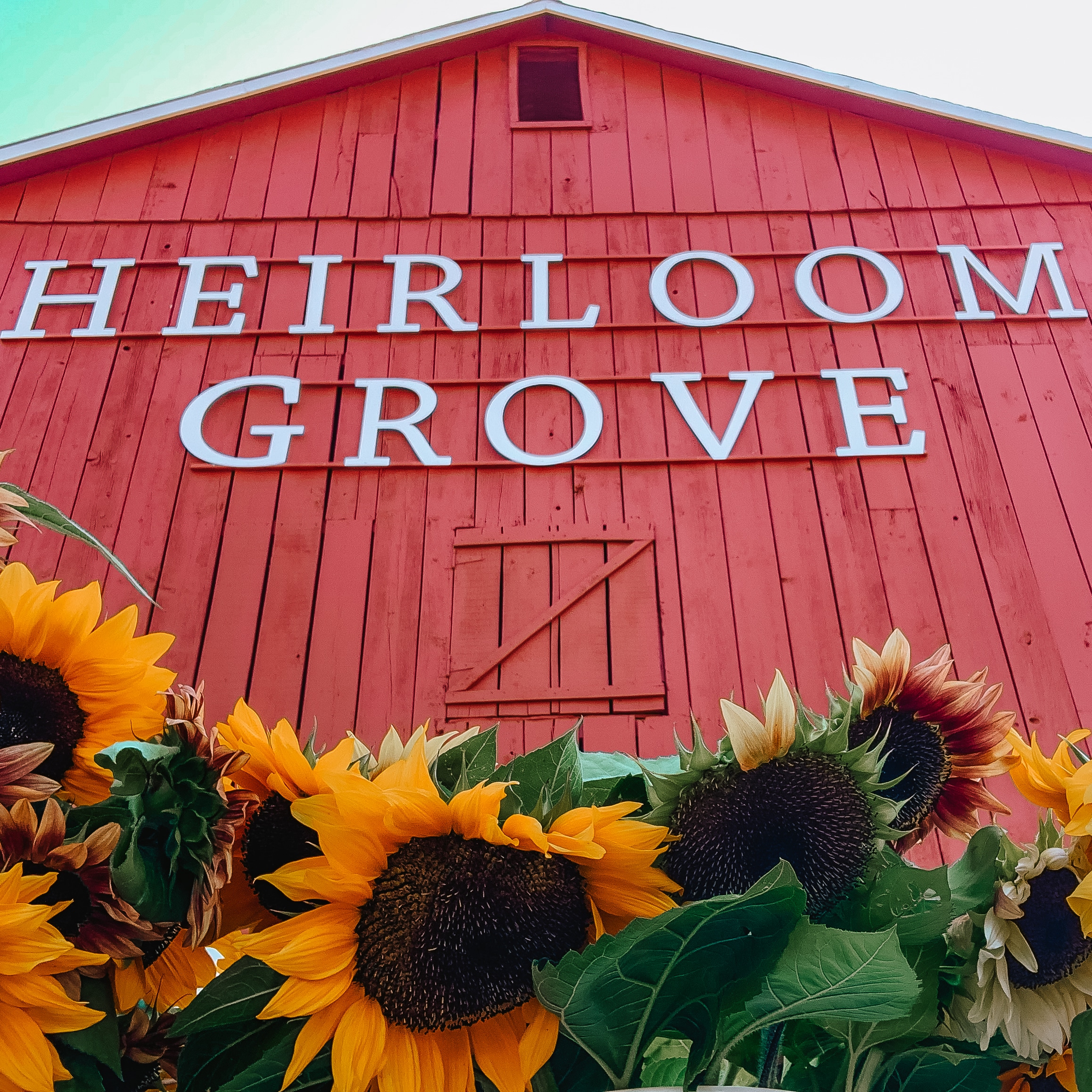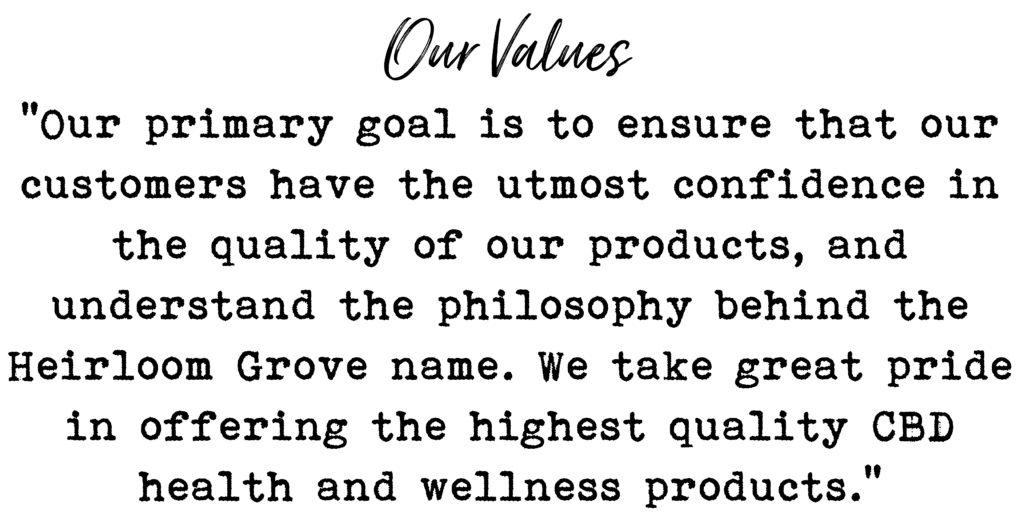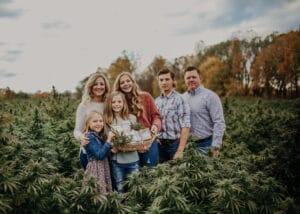 Heirloom Grove is a full "seed to skin" body and wellness company. Key ingredients are grown on our 3,000 acre organic farm in Michigan. Using only the finest yield from each of our crops, our state of the art extraction facility produces full spectrum CBD and essential oils. We then combine the extracted oils with other high quality ingredients to formulate our premium CBD Bath, Body and Wellness line of products.
Tracked from seed to skin, our line of CBD beauty, bath and wellness merchandise is third party lab tested and QR coded so you can trust that you are receiving what we promise. Customers can have peace of mind knowing who is planting the seeds, growing and harvesting the crops, extracting and processing the oil, and formulating the finished products they will be ingesting, applying to their skin, and soaking in.
Heirloom Grove Products are exclusively Michigan / USA grown and made.
Contact Us