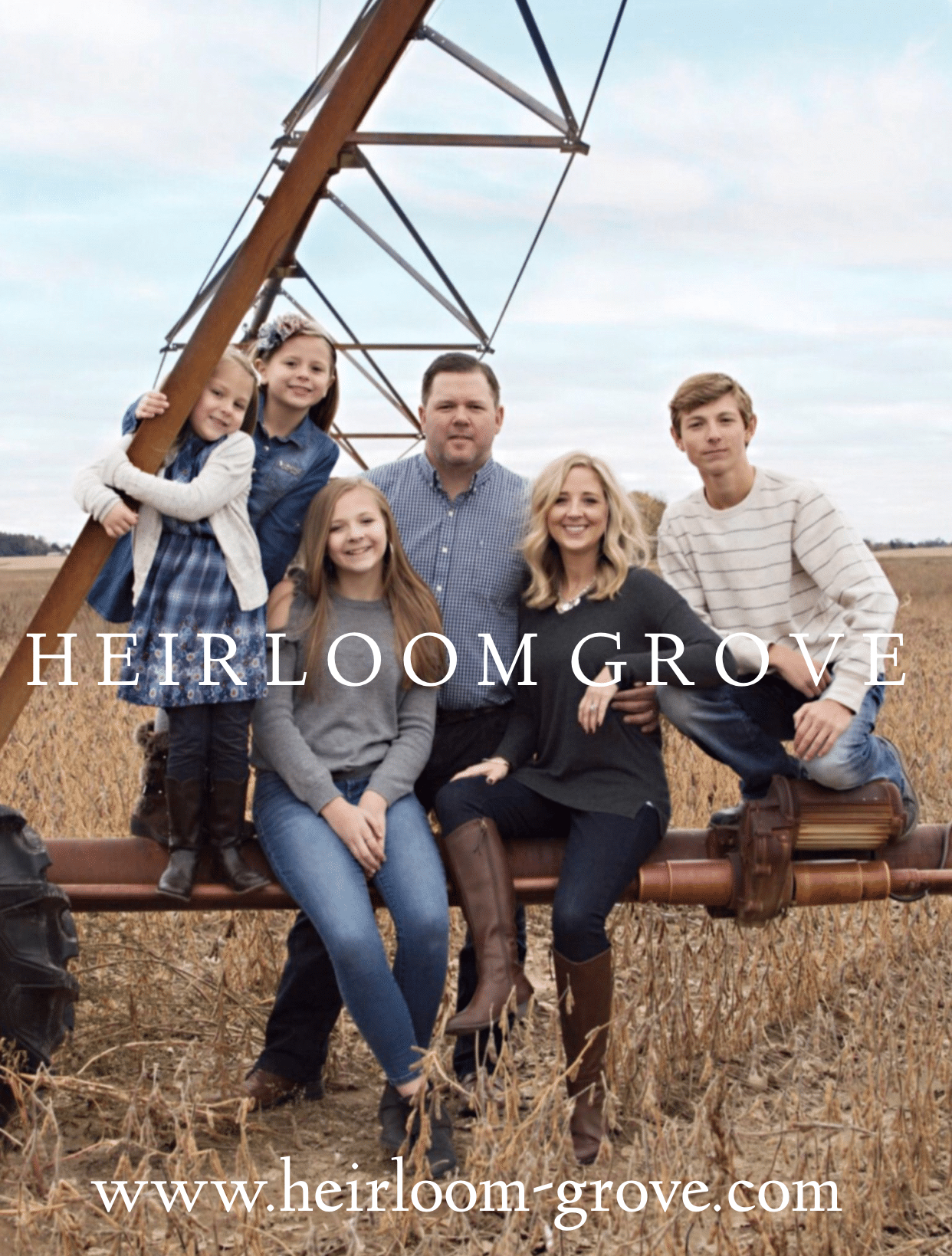 Hello, welcome to Heirloom Grove!  My name is Jaime and I am happy you are here to learn more about Heirloom Grove, my family's organic farm, and our line of body & wellness products!
Heirloom Grove is a full "seed to skin" body and wellness company.  We raise key ingredients on our 3000 acre organic farm in Michigan, and process full spectrum CBD and essential oils at our state-of-the-art extraction facility.  We take the best of our crop and oil production each year, along with other high quality ingredients, to formulate our premium CBD body & wellness products. 
It is very important to us that customers feel confident in our products and know who and what is behind the Heirloom Grove name.  We pride ourselves in providing high quality, full spectrum CBD in our seed to skin products; products that are third party tested, and QR labeled for verification.  Our customers can have peace of mind knowing who is planting the seeds, growing and harvesting the crop, extracting and processing the oil, and formulating the finished products they will be using on their skin.  We are also proud that Heirloom Grove products are USA and Michigan made.
Please take a minute to browse our online Shop of body & wellness products, and visit our Retail Locations to shop in person. Sign up for our Newsletter, and follow us on Instagram and Facebook to stay in touch with our business, farm, and new Heirloom Grove products, specials, and events! 
Thank you for visiting Heirloom Grove!