---
Hey friends, I hope you had a great weekend! This weekend was a busy one for me as it was my hubby and I's 18th wedding Anniversary, and we had a few social events with friends going on as well. We were headed home from one of those events on Saturday morning when I realized we were really close to the Farmgirl Flea Market happening in Hudsonville, MI… a farm and flea market that's been on my go-to list of markets to attend, but I'd never had the opportunity to visit yet… so needless to say, the timing was perfect, and my husband…well, he was thrilled! (note my sarcasm.) ;)… but seriously what a trooper, and we made a fun afternoon of it, visiting the market, enjoying yummy food truck food, iced tea and fresh squeezed lemonade, and listening to live folk music as we shopped the countless vendors…
The show is held two times a year in the Spring and Fall, at the Hudsonville fairgrounds, beginning with their VIP night on Friday from 4-8pm ($15 entry fee) and continuing the next day on Saturday from 8am-4pm (with a $5 entry fee. ) This market is rated one of the top 100 markets to attend by Flea Market Style Magazine, and has over 200 booths inside the fairground barns and around the grassy fields. The show draws hundreds of people shopping for new and vintage home decor, farmhouse finds, handmade items, boutique clothing, repurposed furniture, and more.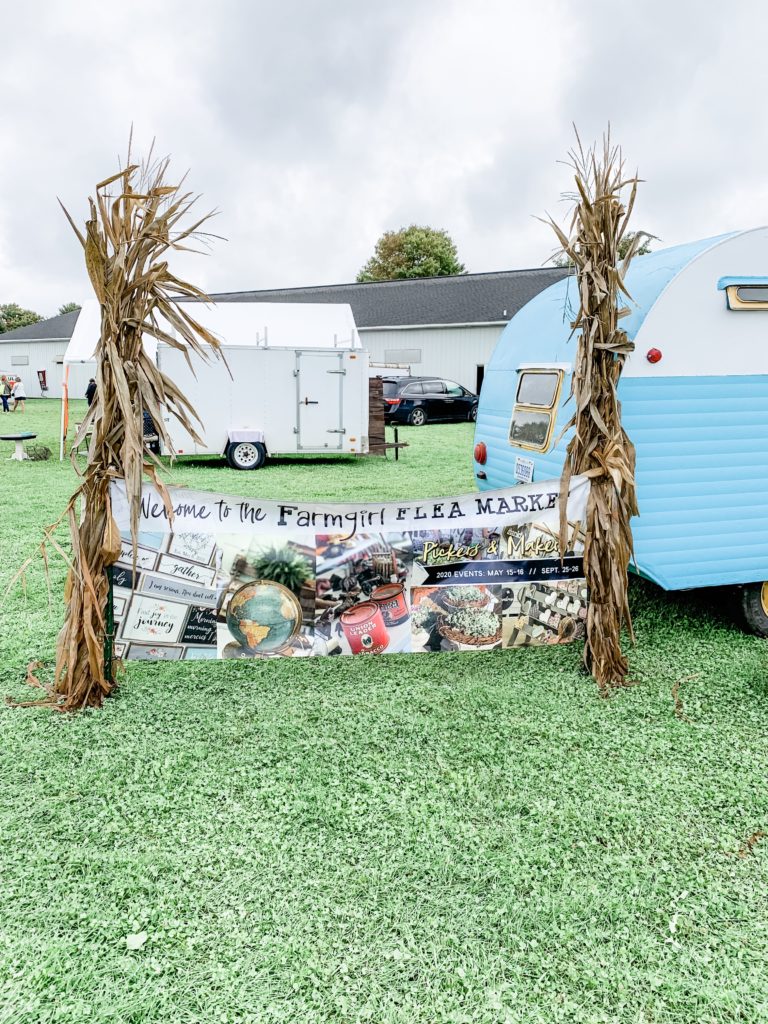 I took some photos to give you a peek inside their Fall market, if you weren't able to make it this weekend, and so you can also get a little feel for what you to may expect to see at their Spring market coming up (usually in May.)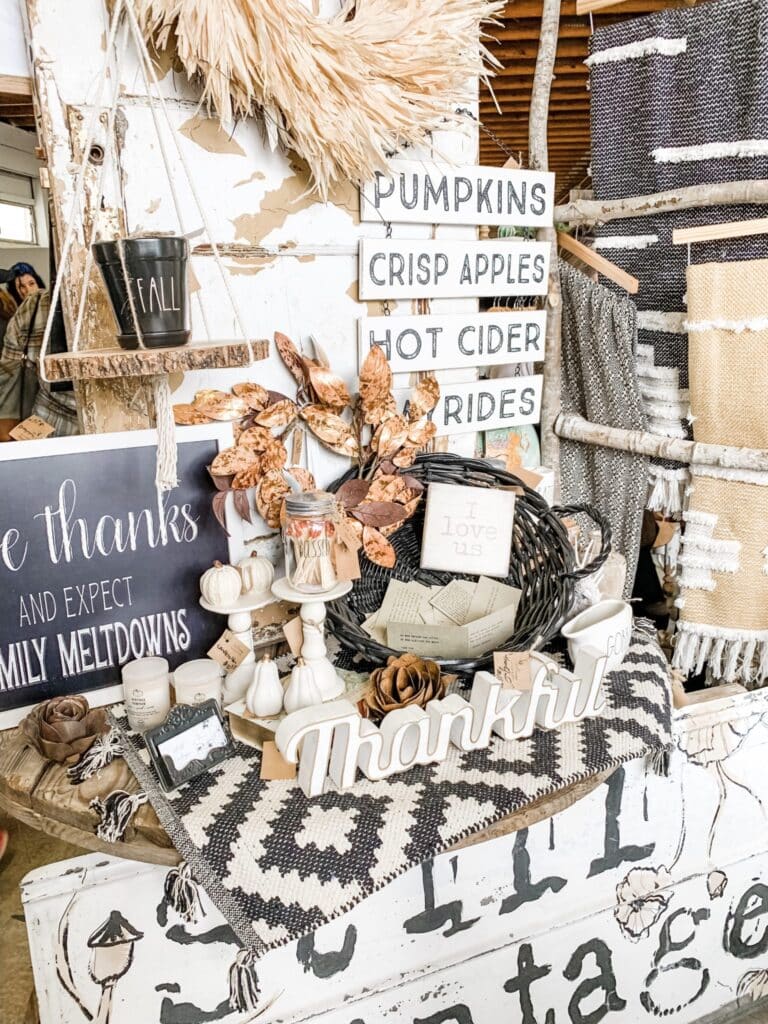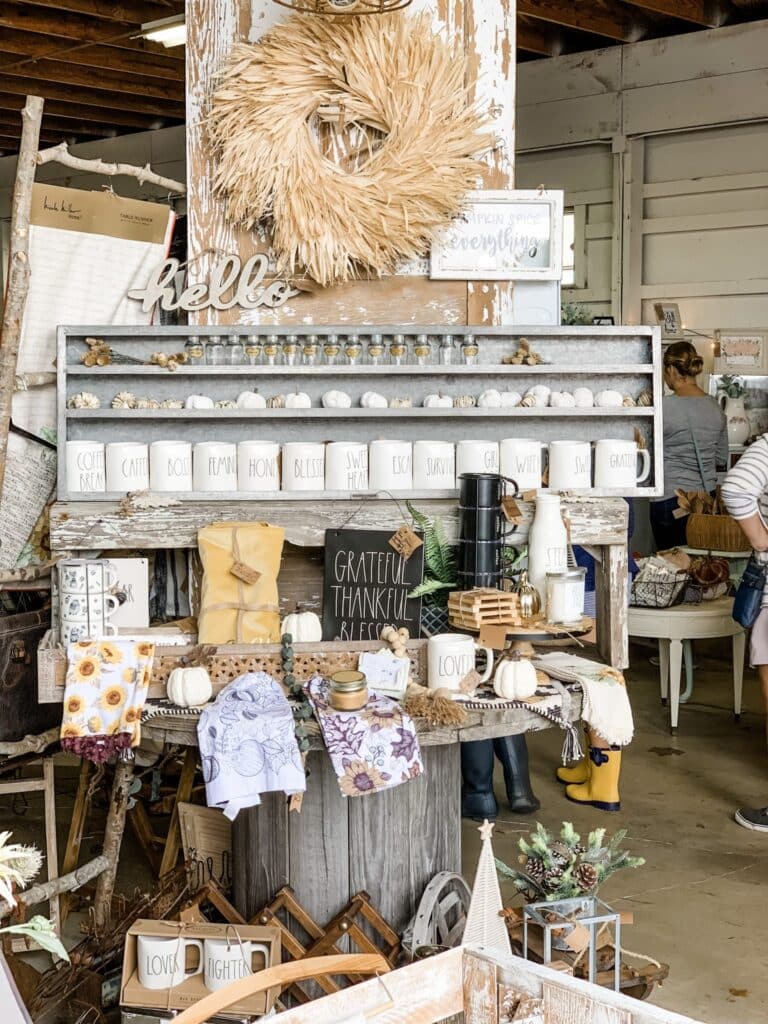 So many pretty booths and items for sale by the most creative makers and pickers!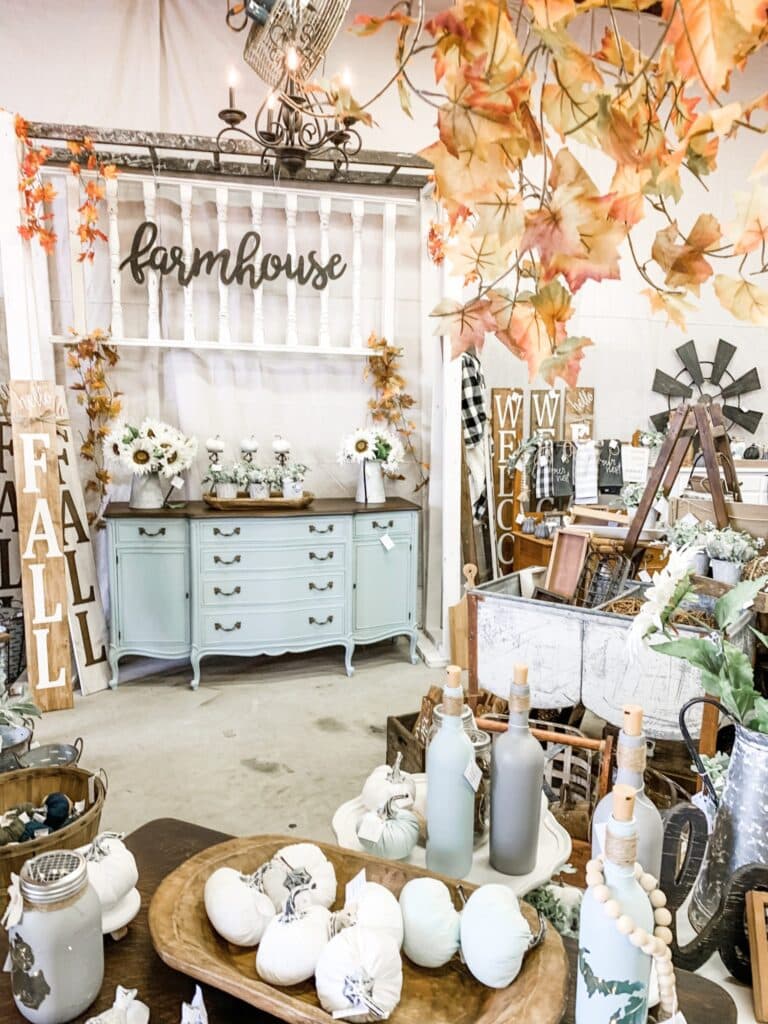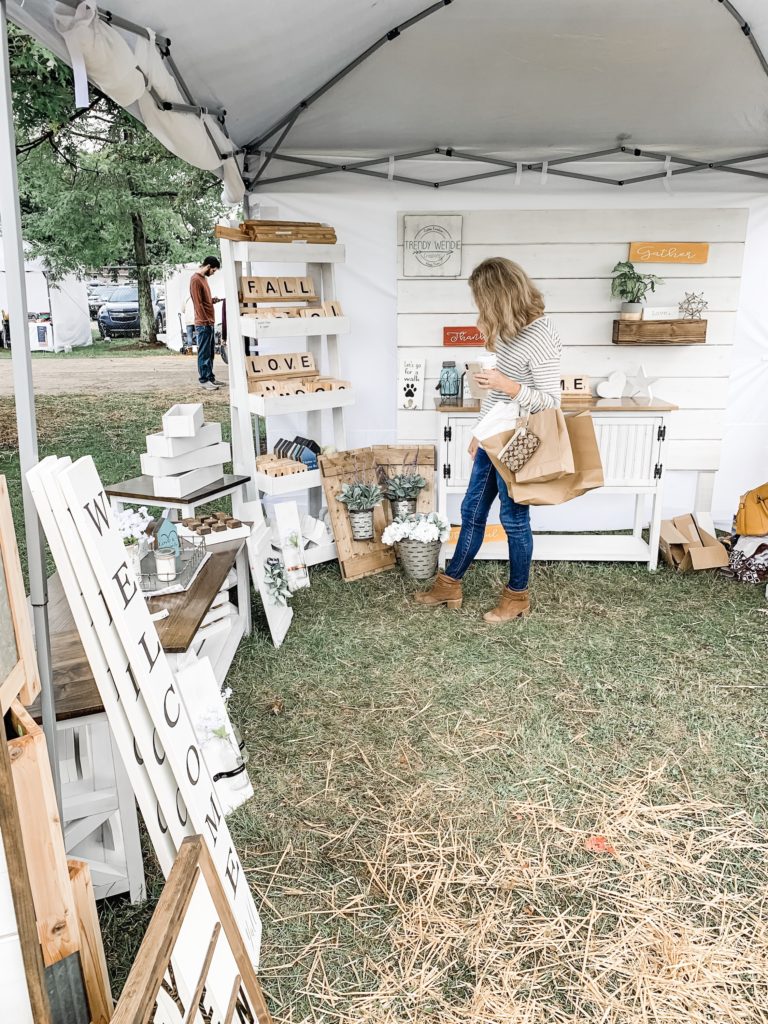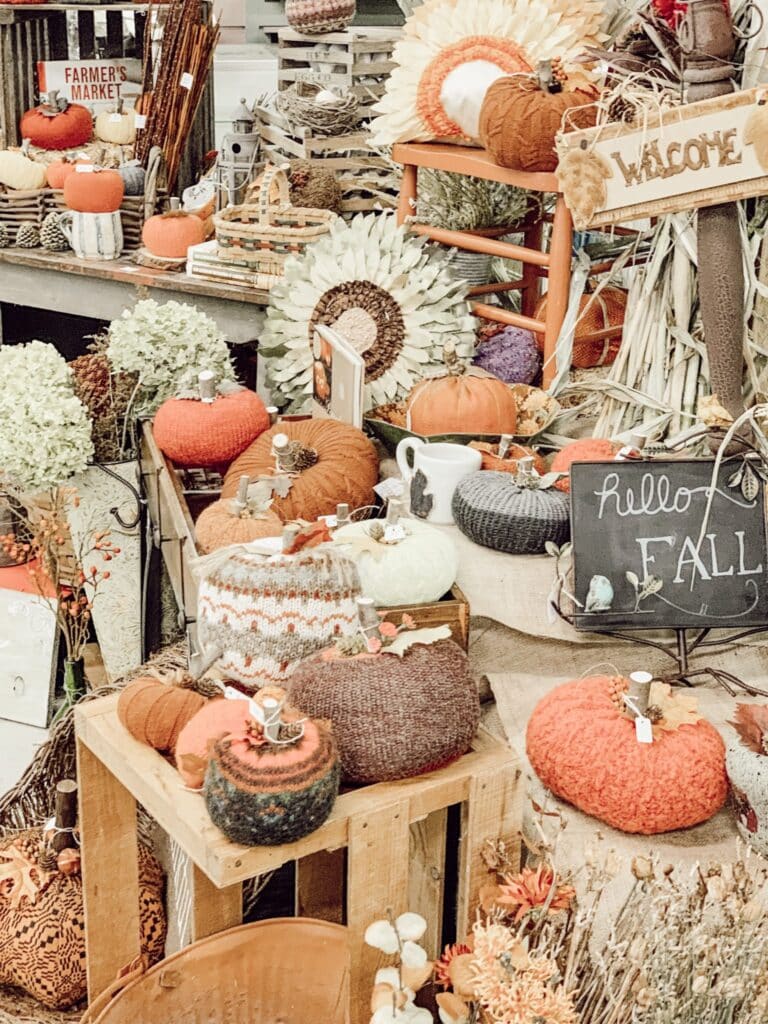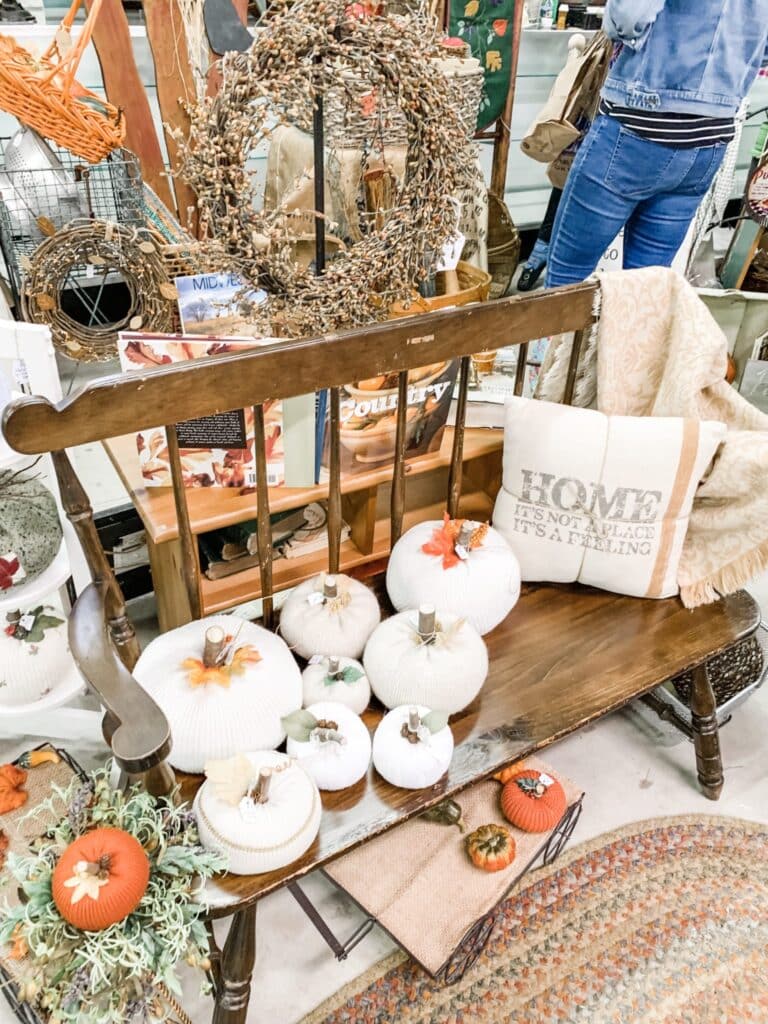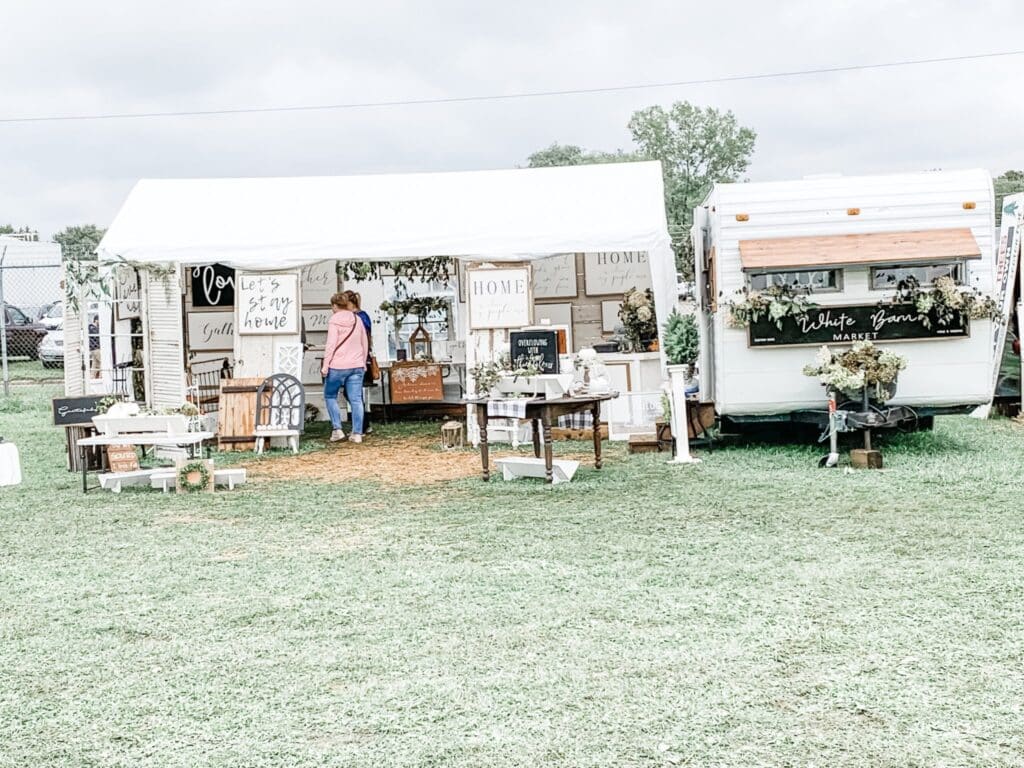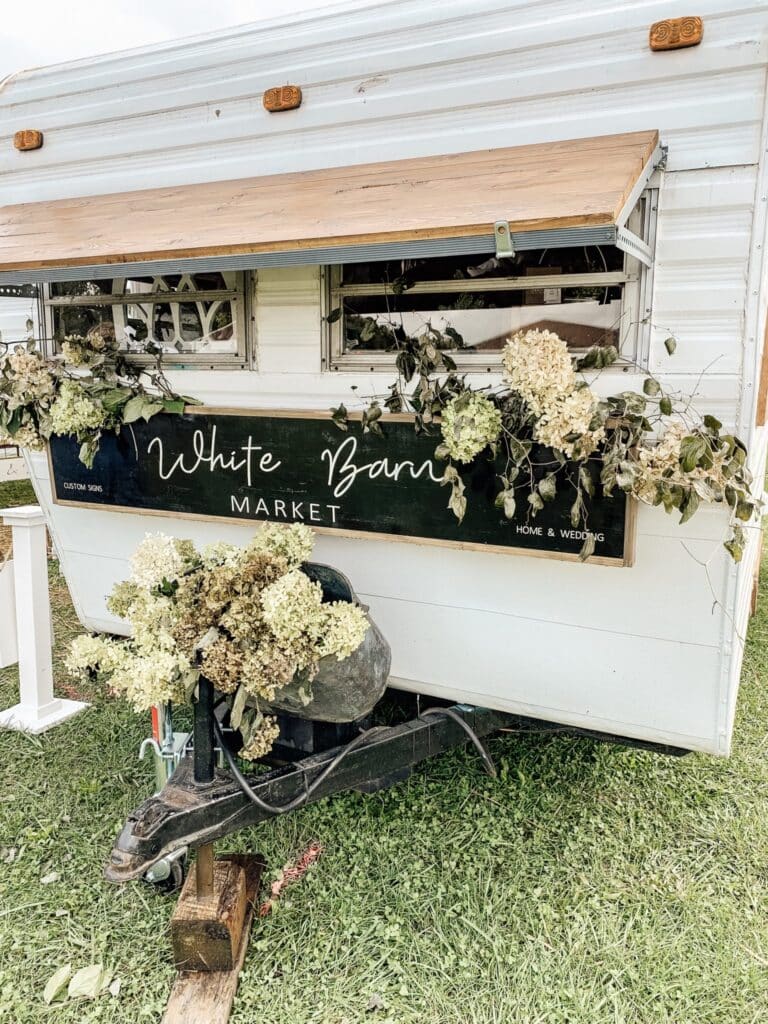 I'm a sucker for these little campers all dolled up with boutique clothing and unique home decor… I love shopping them!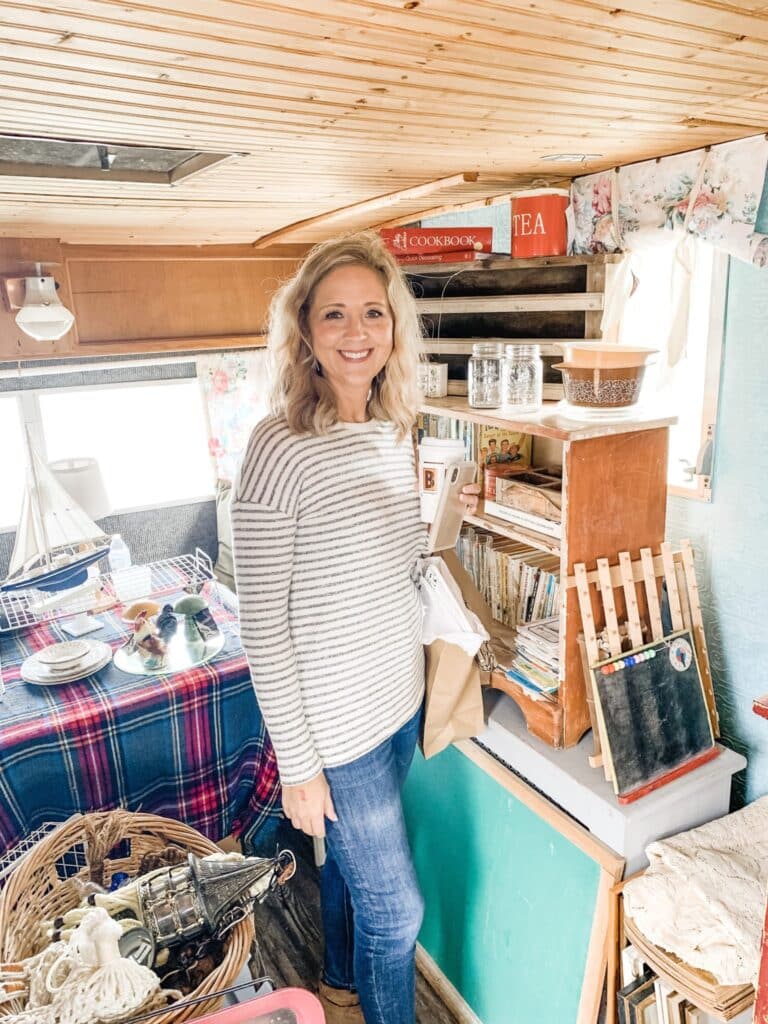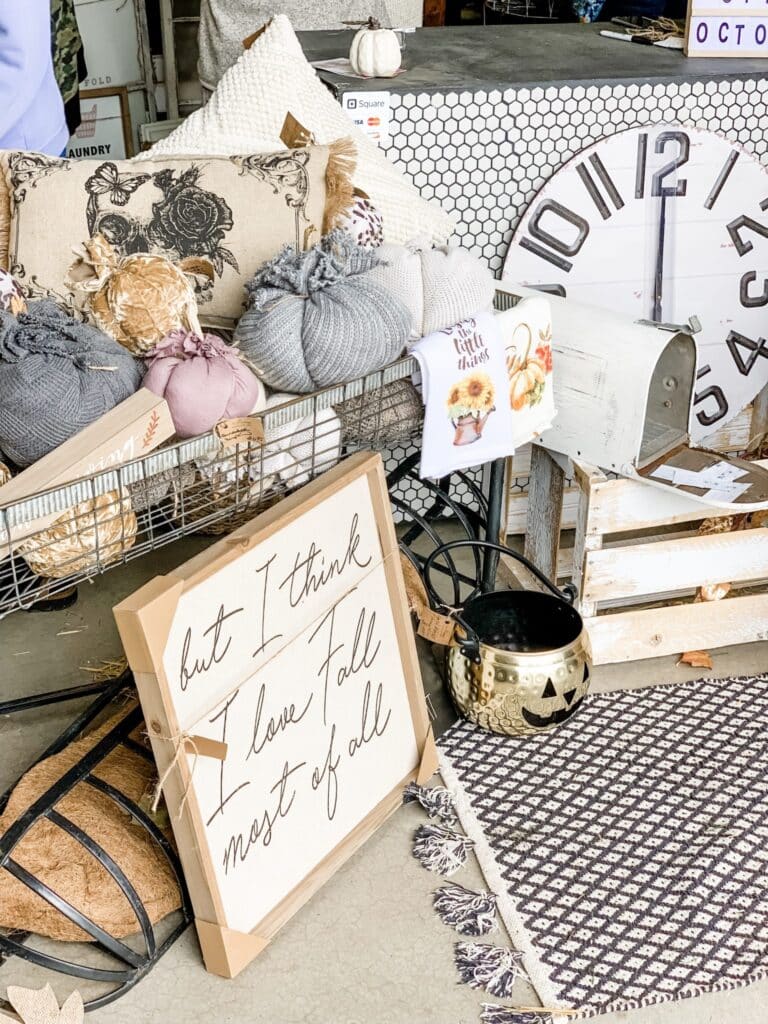 There's was a ton of beautiful and creative Fall harvest decor for sale, and even some hints of Christmas on display too…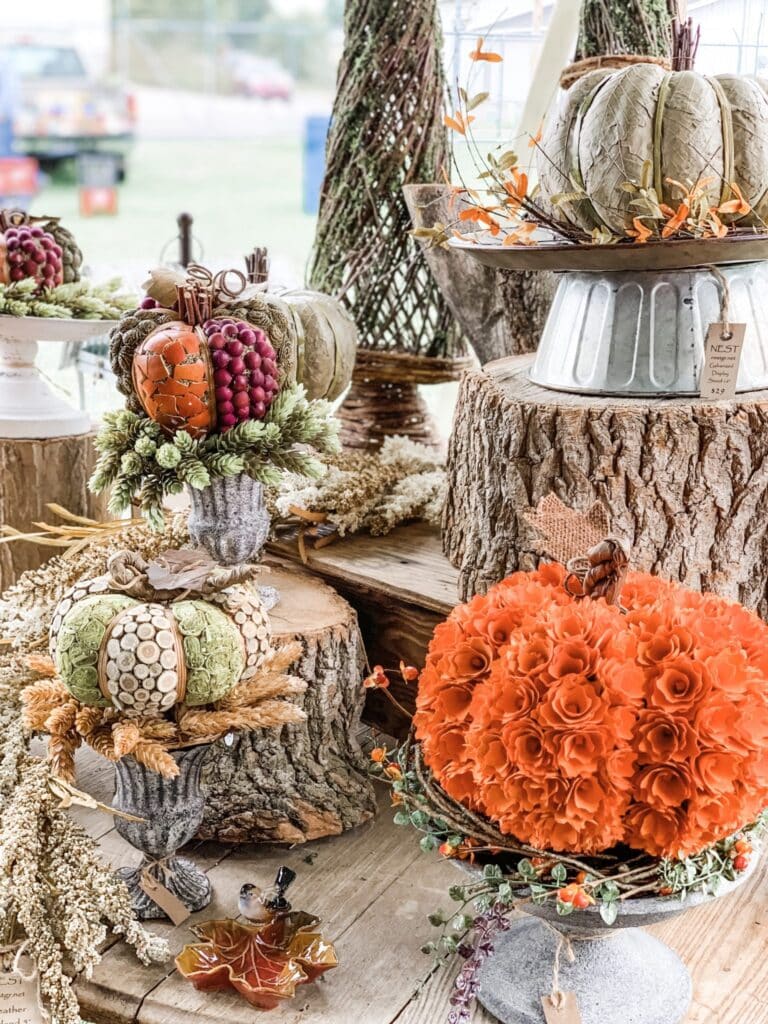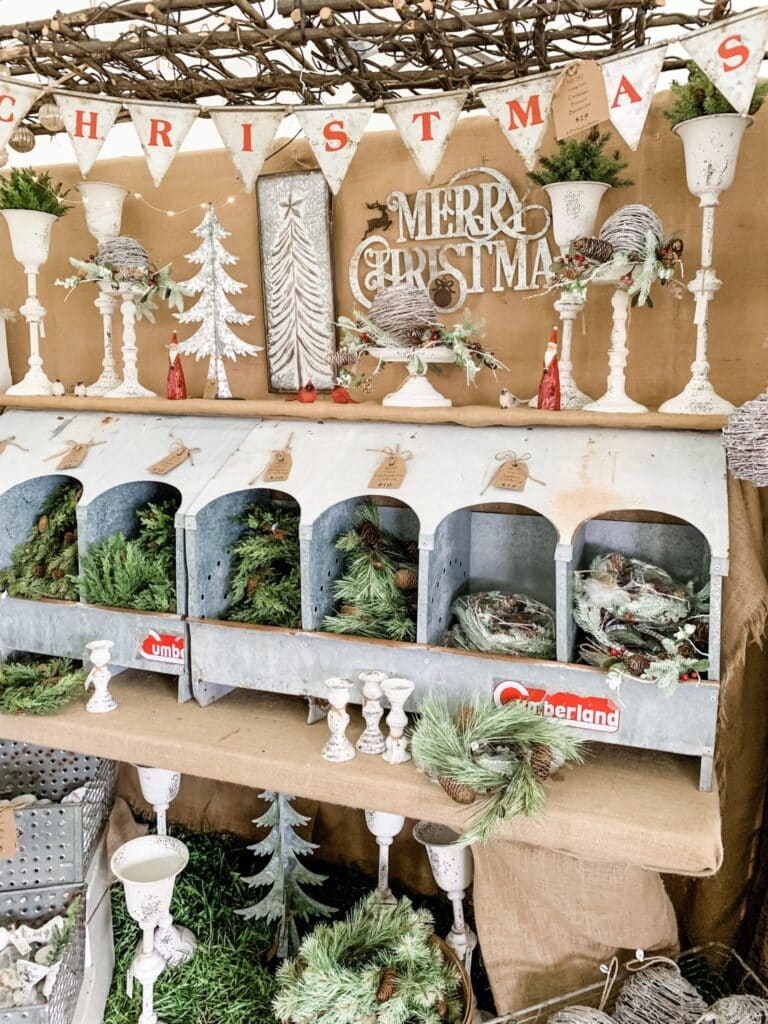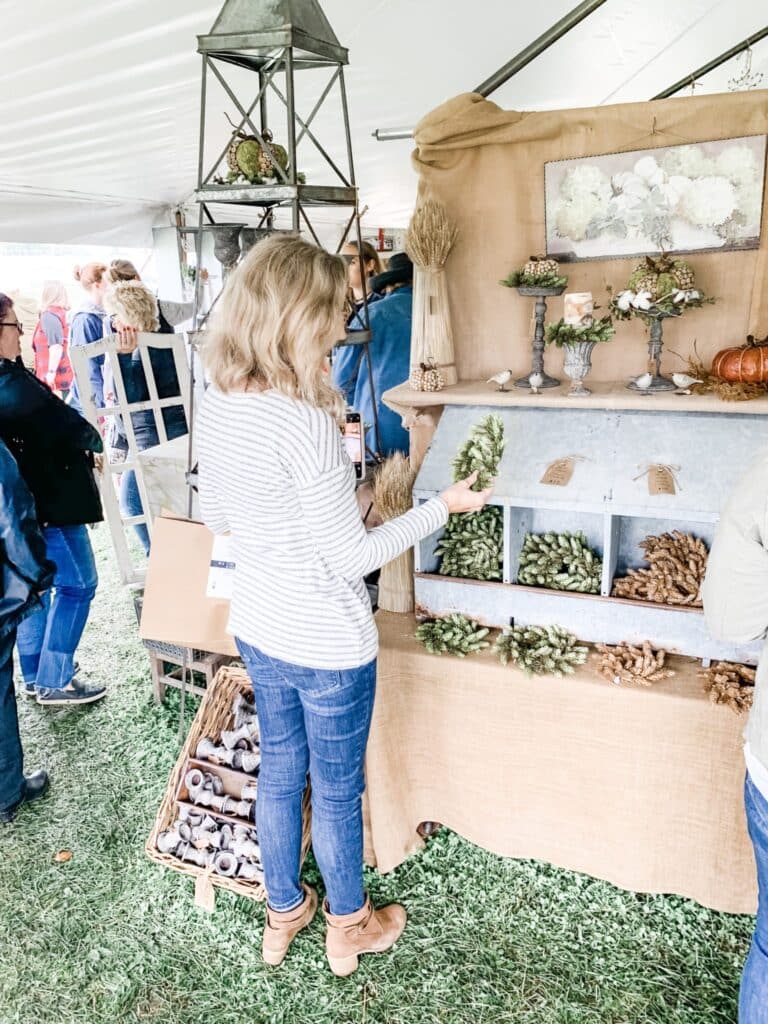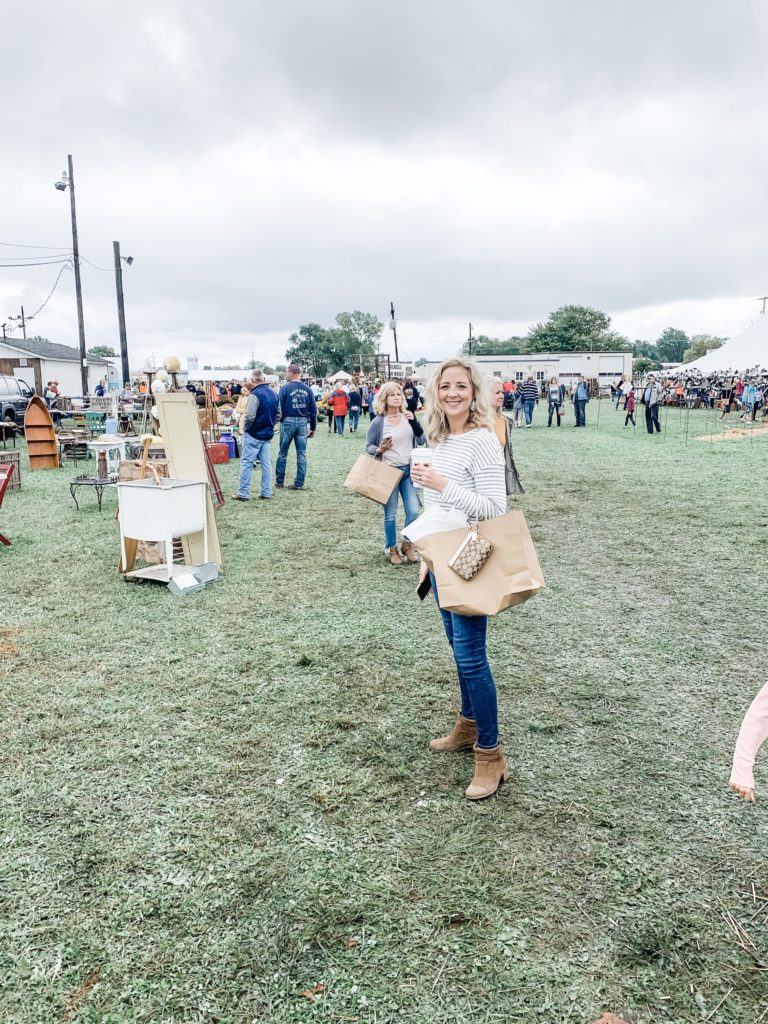 I think I could shop these markets every weekend. They are so relaxing and fun to stroll through as you find really unique things you won't find in many stores.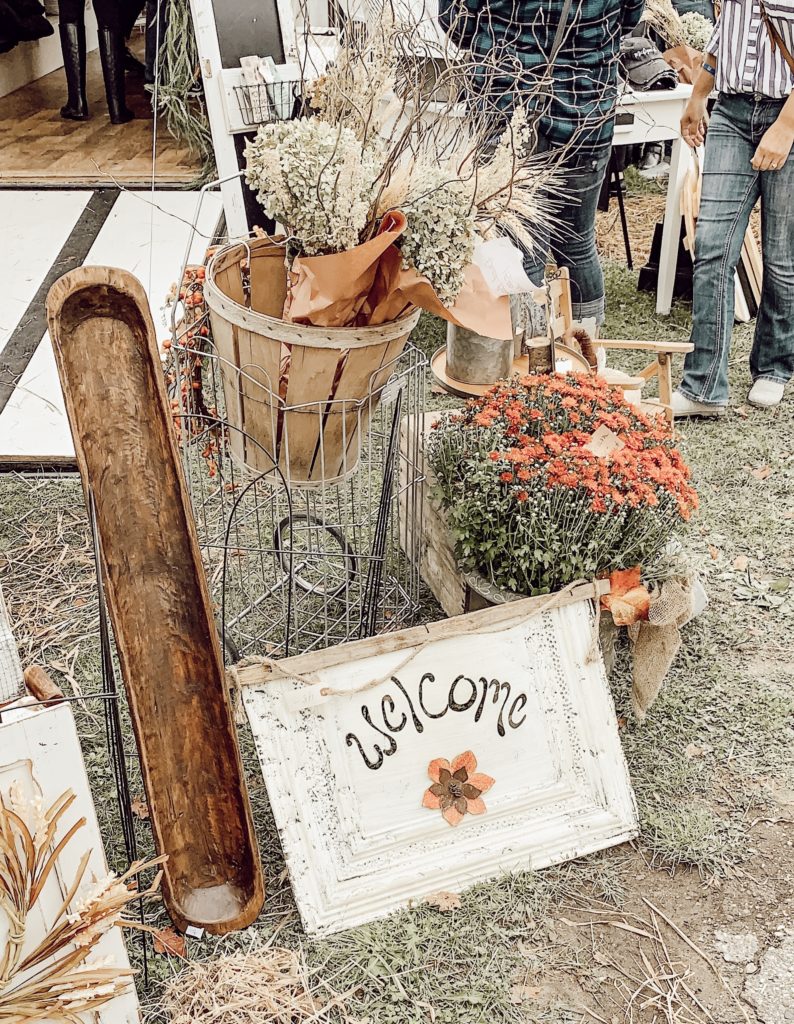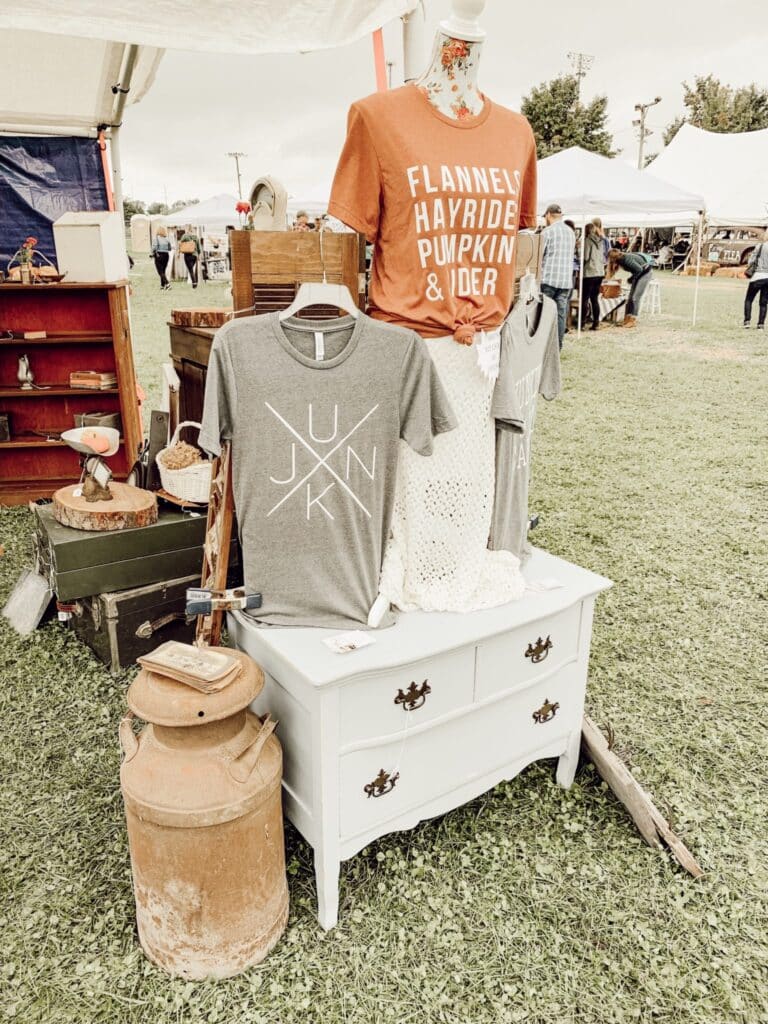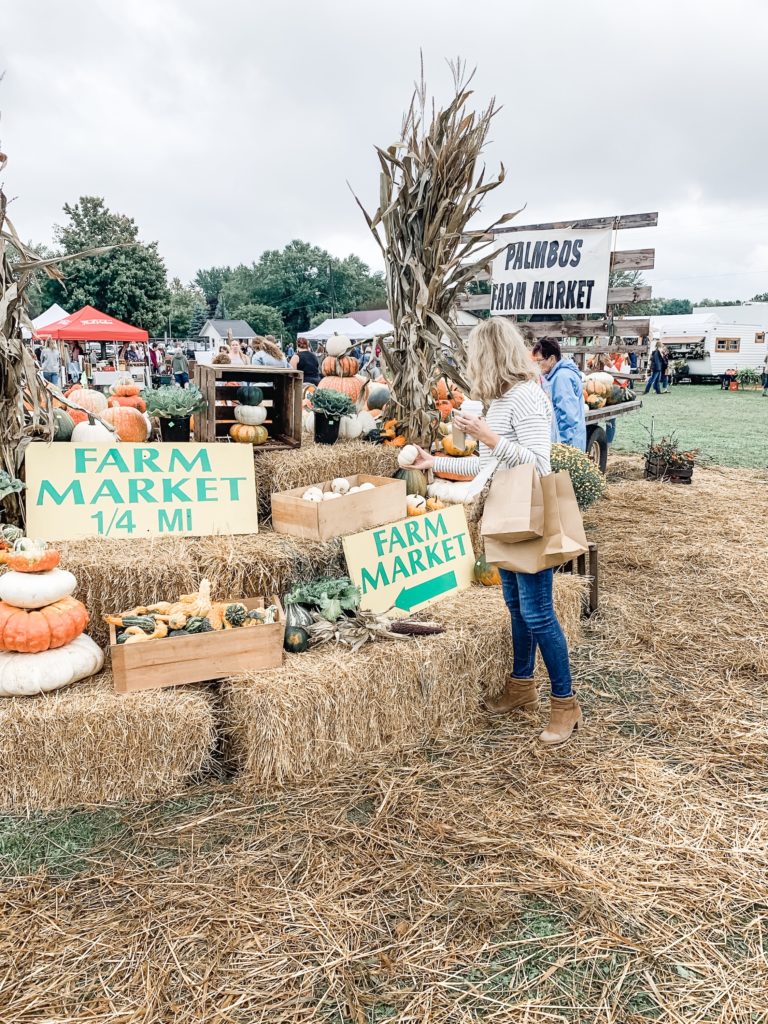 My hubby even enjoyed himself and I think was surprised to see all the treasures (junk) he saw for sale that we have on our own farm… one person's junk is another person's treasure!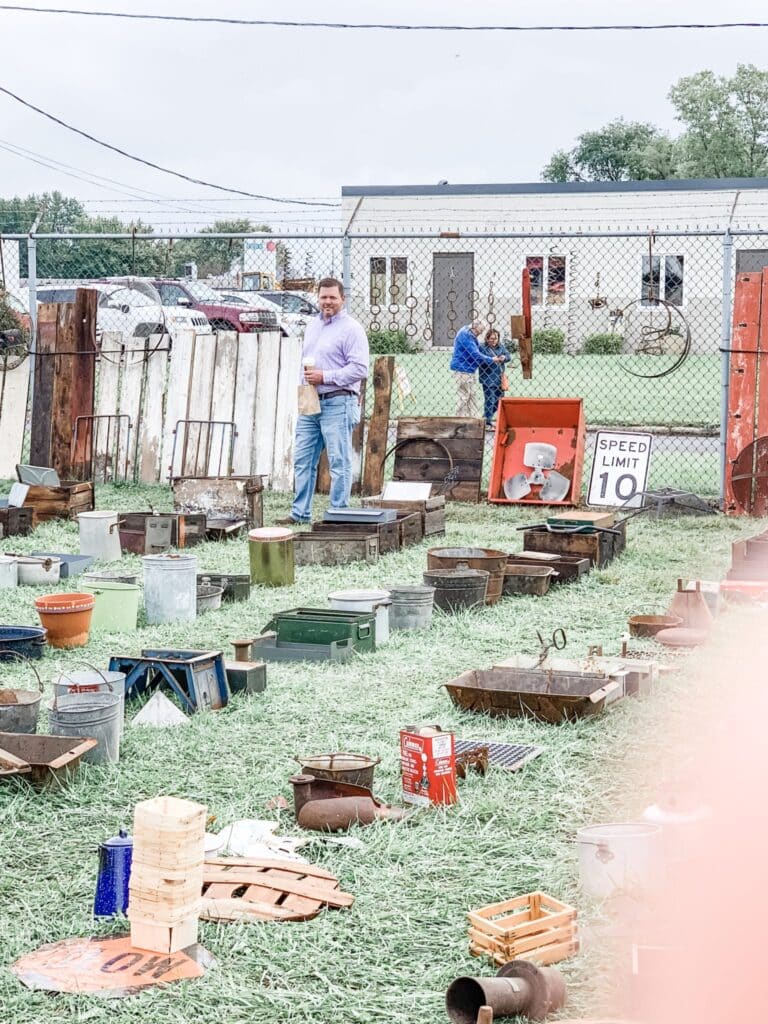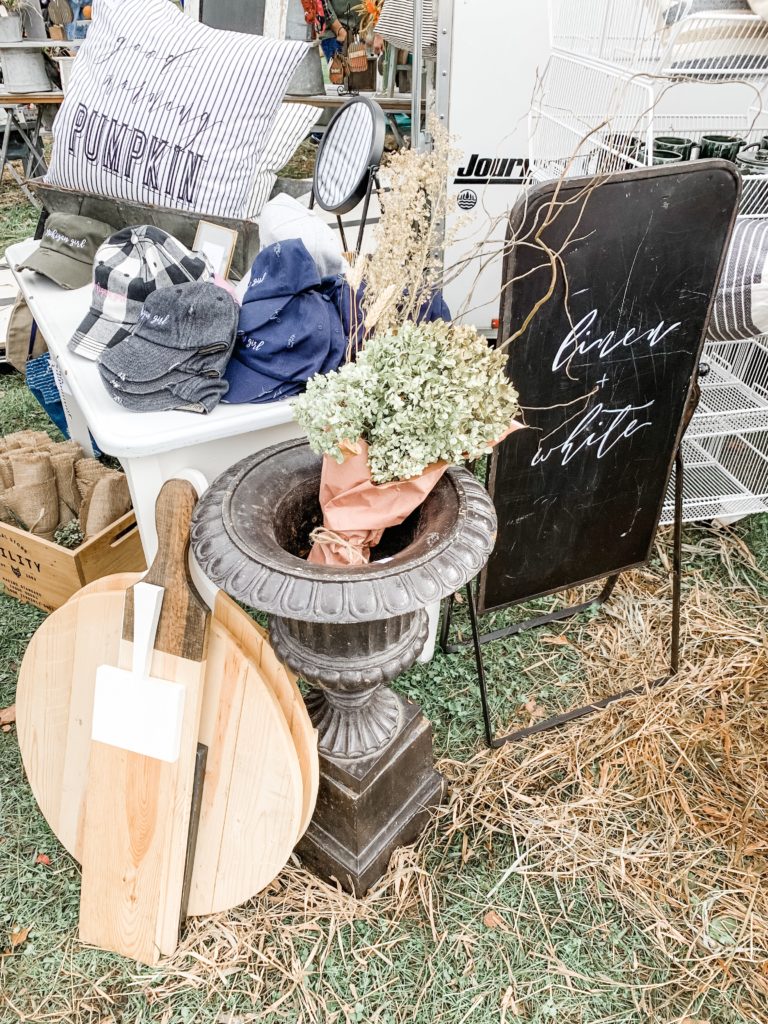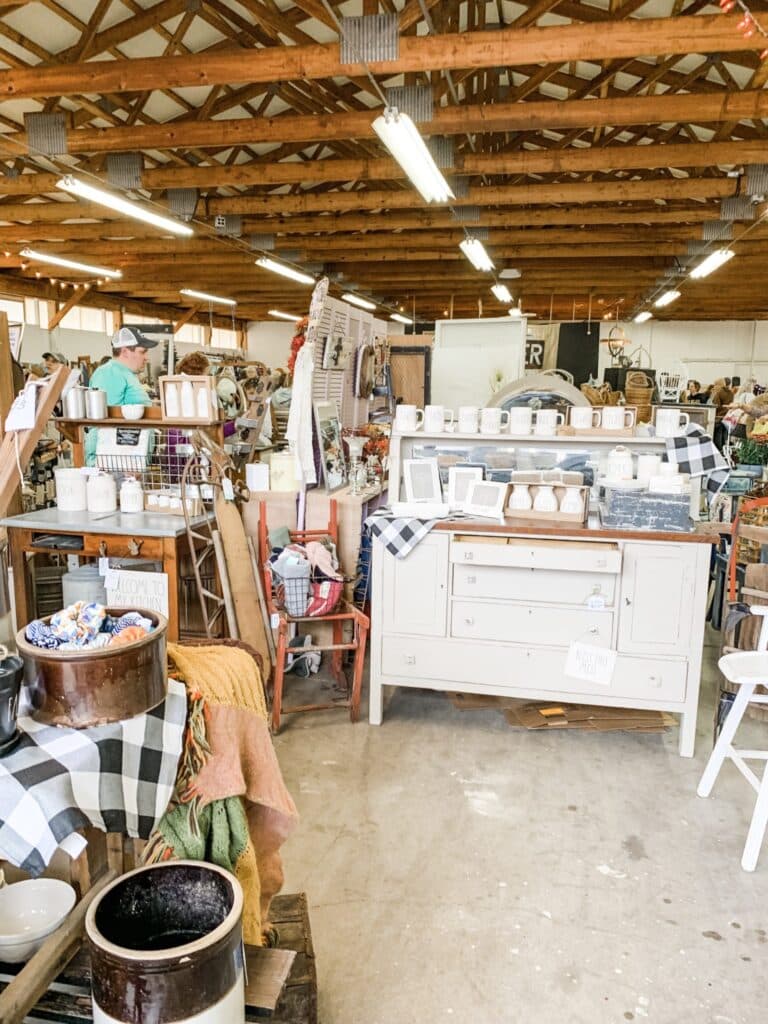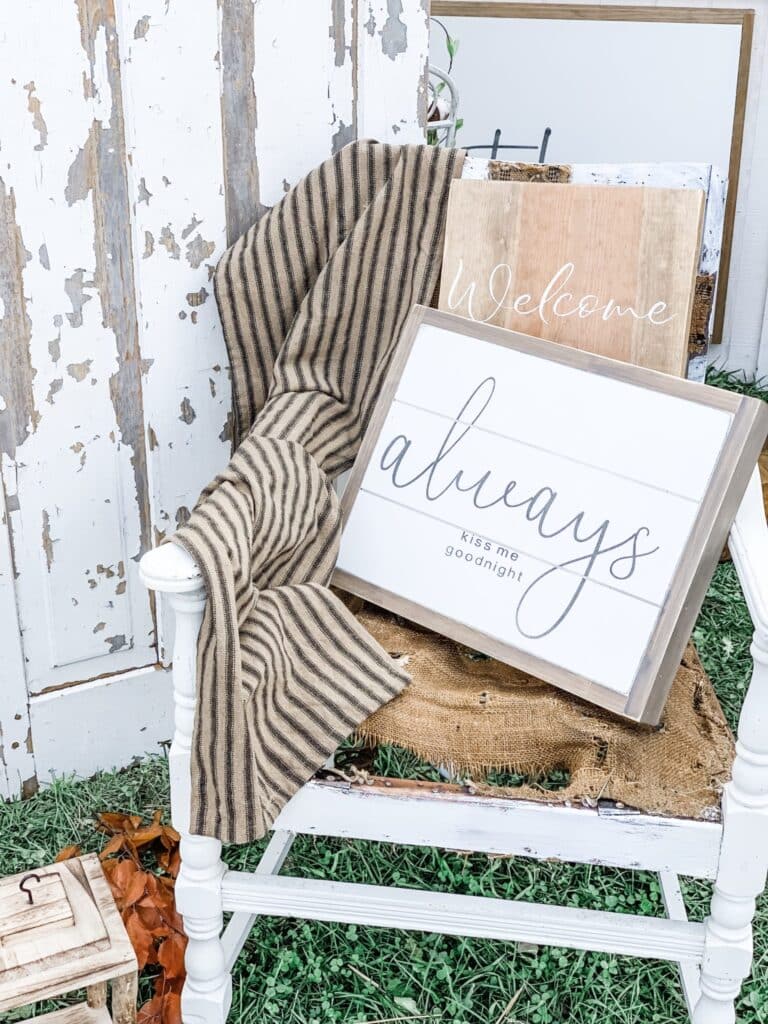 Make sure you keep an eye out for their Spring market, by following them here on their Facebook.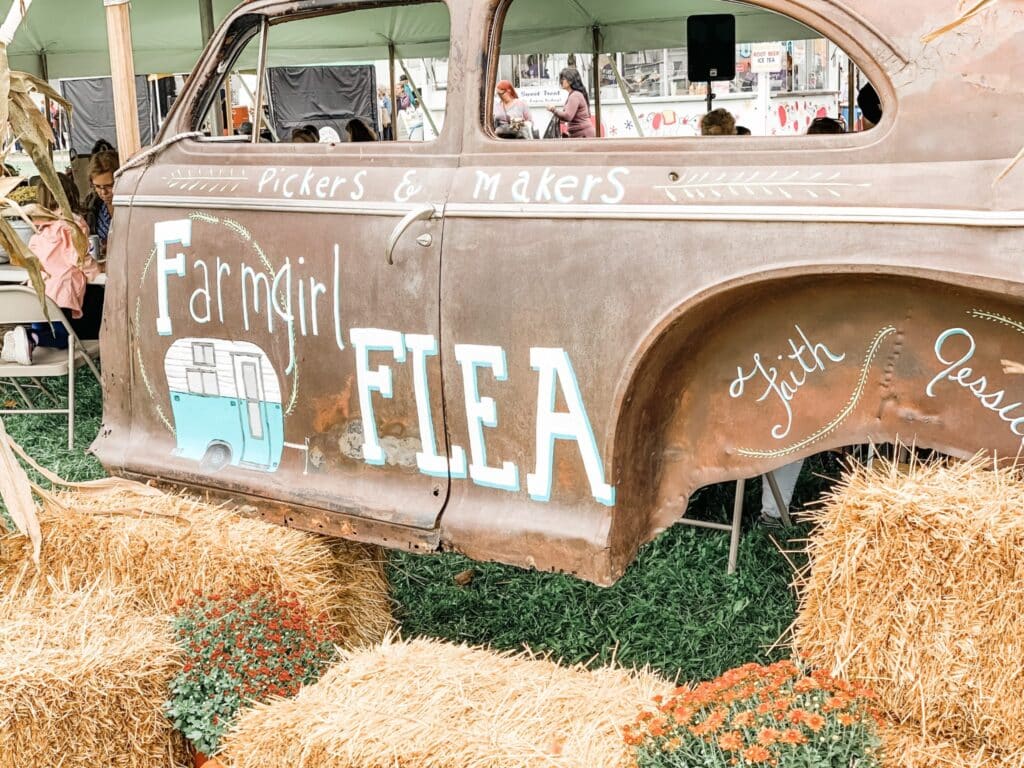 I hope enjoyed this post and have a chance to visit the Farmgirl Flea Market this coming Spring. Their Fall market was great and I will definitely be making the trip to visit again!
Thank you for checking out my blog today!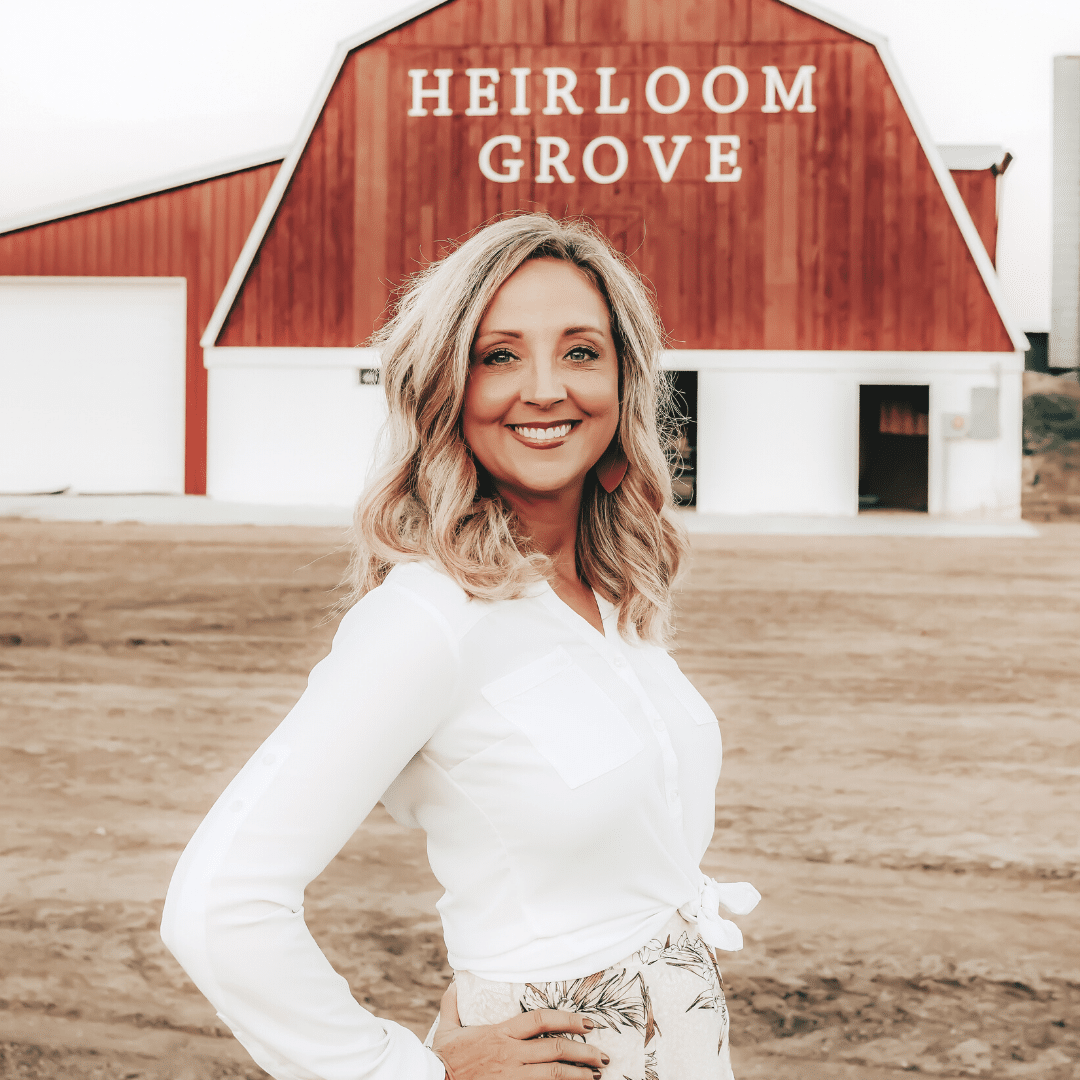 ---

Welcome to Heirloom Grove! I am Jaime Lyn, a Michigan gal sharing my home, travels, farm, style, creative businesses, and life as a wife, mom of four, designer and business entrepreneur. I hope you gain ideas & inspiration visiting my Blog and enjoy browsing my shop below!
---

---

---

---

---

---

---
---
---
---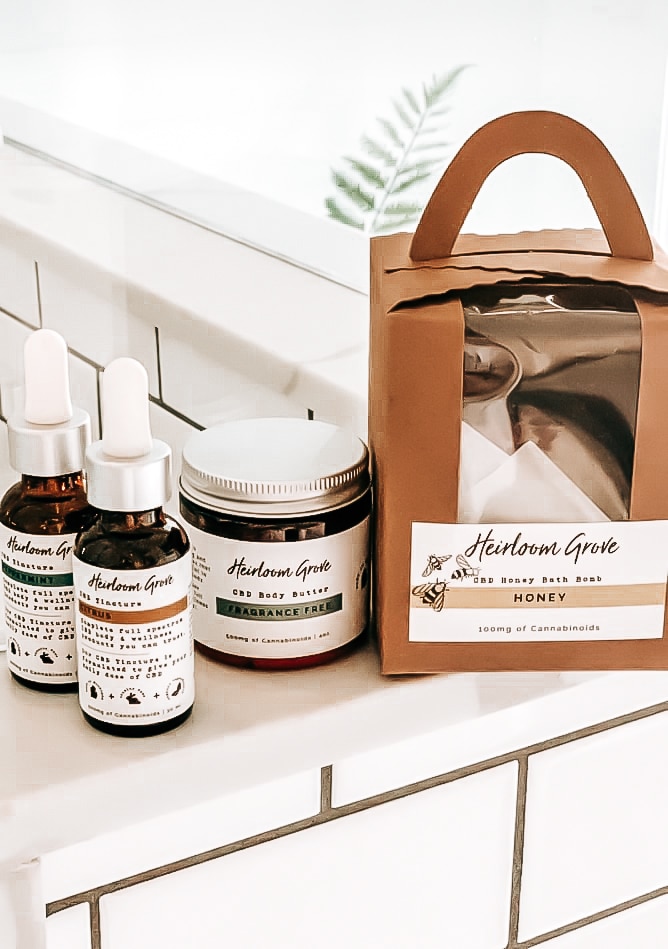 ---

Subscribe to Heirloom Grove