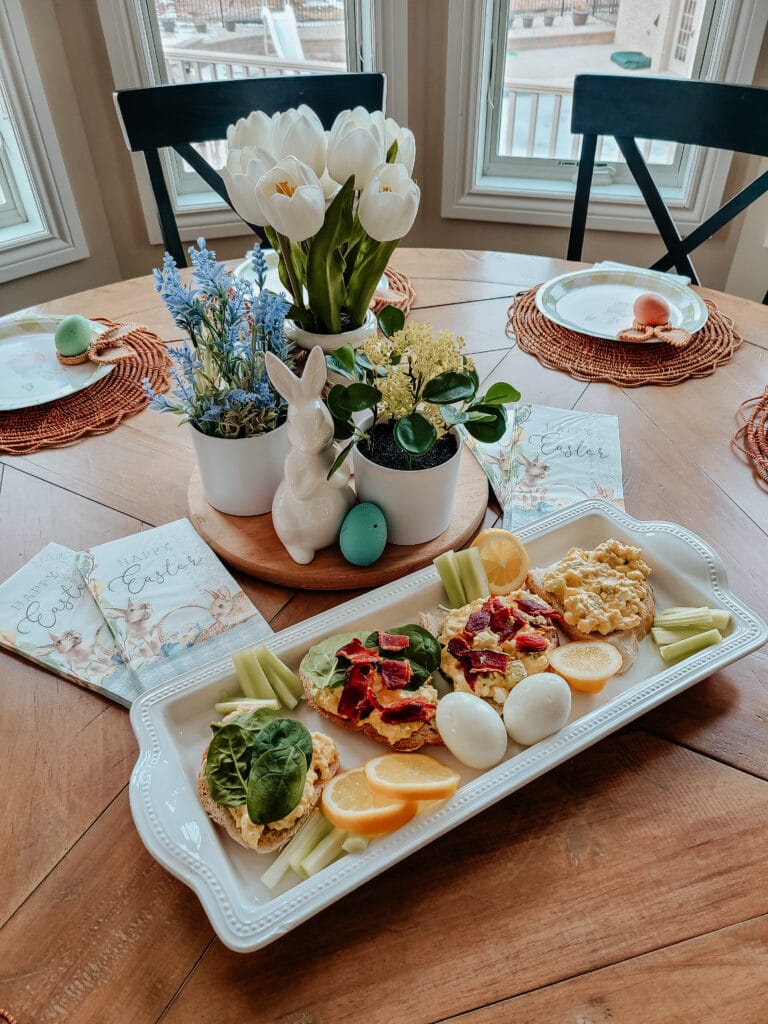 Easter fills our homes with Spring flowers, fresh scents, pastel decor… and lots of hard boiled eggs from Easter egg coloring fun… so many eggs! Today I thought I'd share my Egg-cellent Egg Salad recipe with you all, for a quick, easy, and yummy way to use up your abundance of eggs for a light family lunch, or fresh breakfast sandwich to enjoy!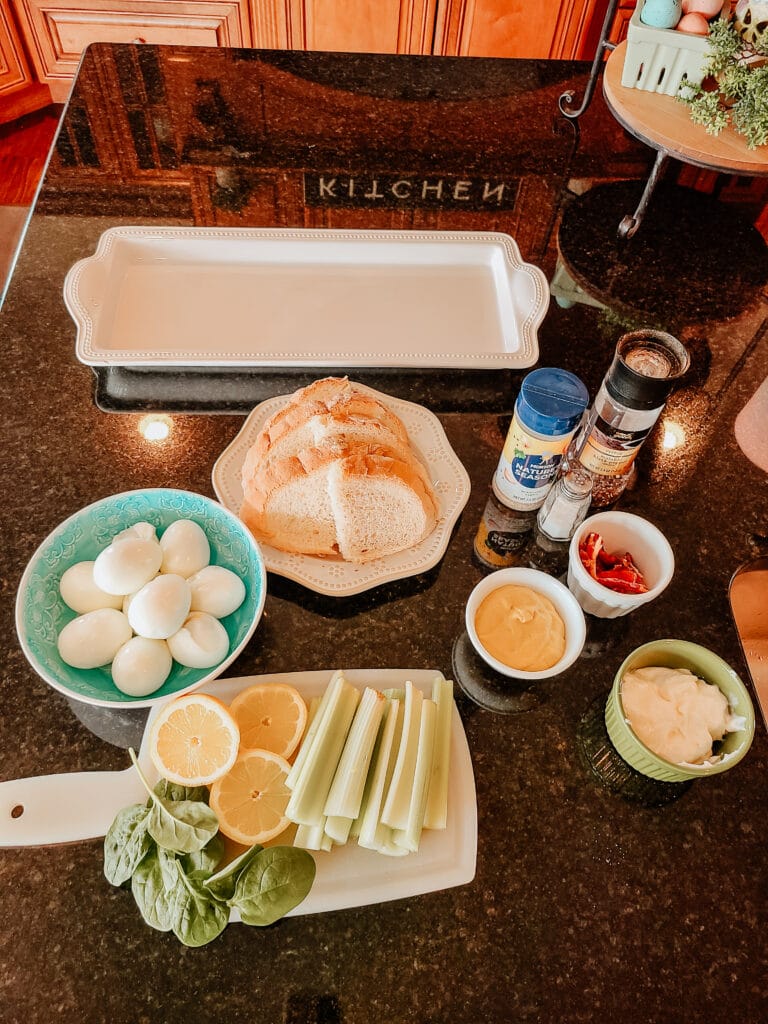 Egg-cellent Egg Salad Recipe:
Hard Boiled Eggs
Celery
Mayonnaise
Honey Dijon Mustard
Fresh Squeezed Lemon
Salt + Pepper
Nature's Seasoning
Spinach Leaves
Bacon Pieces
Bread Loaf
*Other Ingredients if you wish ~ Fresh Dill, Red Onion, +/or chopped Avocado
Directions: Chop hard boiled egg whites and yolks in a bowl. Slice celery into pieces. Add celery, fresh squeezed lemon juice, mayonnaise, honey dijon mustard, salt, pepper, nature's seasoning (+ fresh dill, red onion, + avocado if you wish) to the chopped eggs. Mix all together in a bowl to desired consistency and flavor. Slice artisan bread loaf into individual slices. Spread the egg salad on bread slices, and top with spinach leaves and bacon pieces. Serve on a platter as open-faced sandwiches for breakfast, lunch, or brunch…So quick and tasty, and a wonderful way to use up all the hard-boiled eggs in your house this Easter.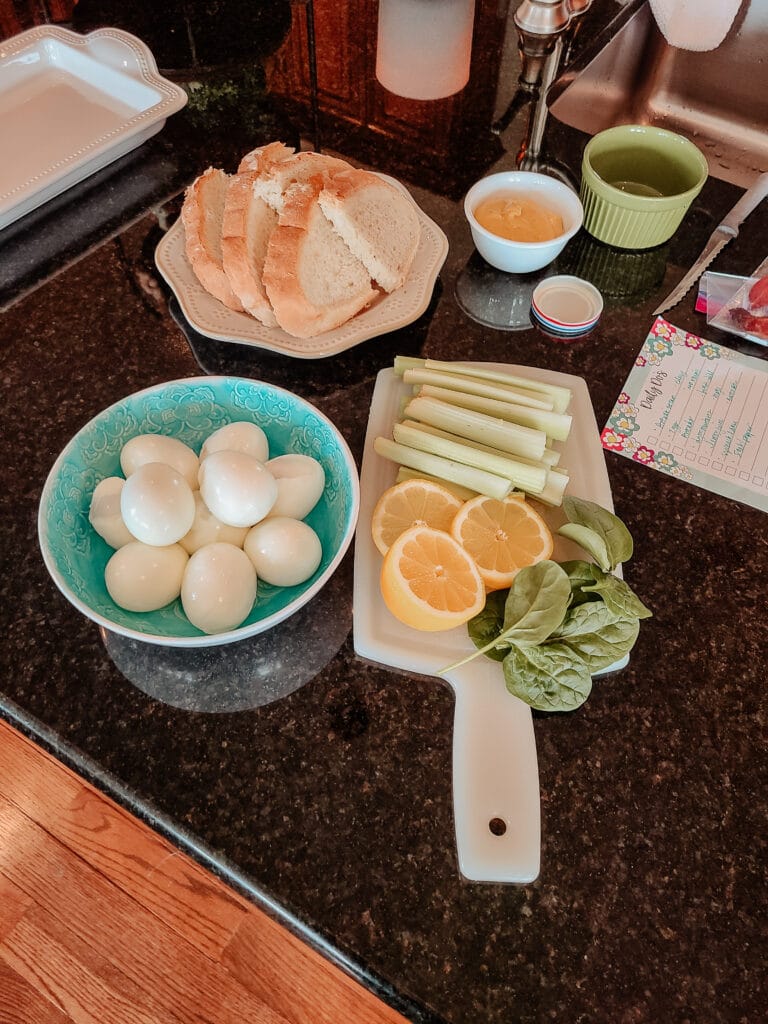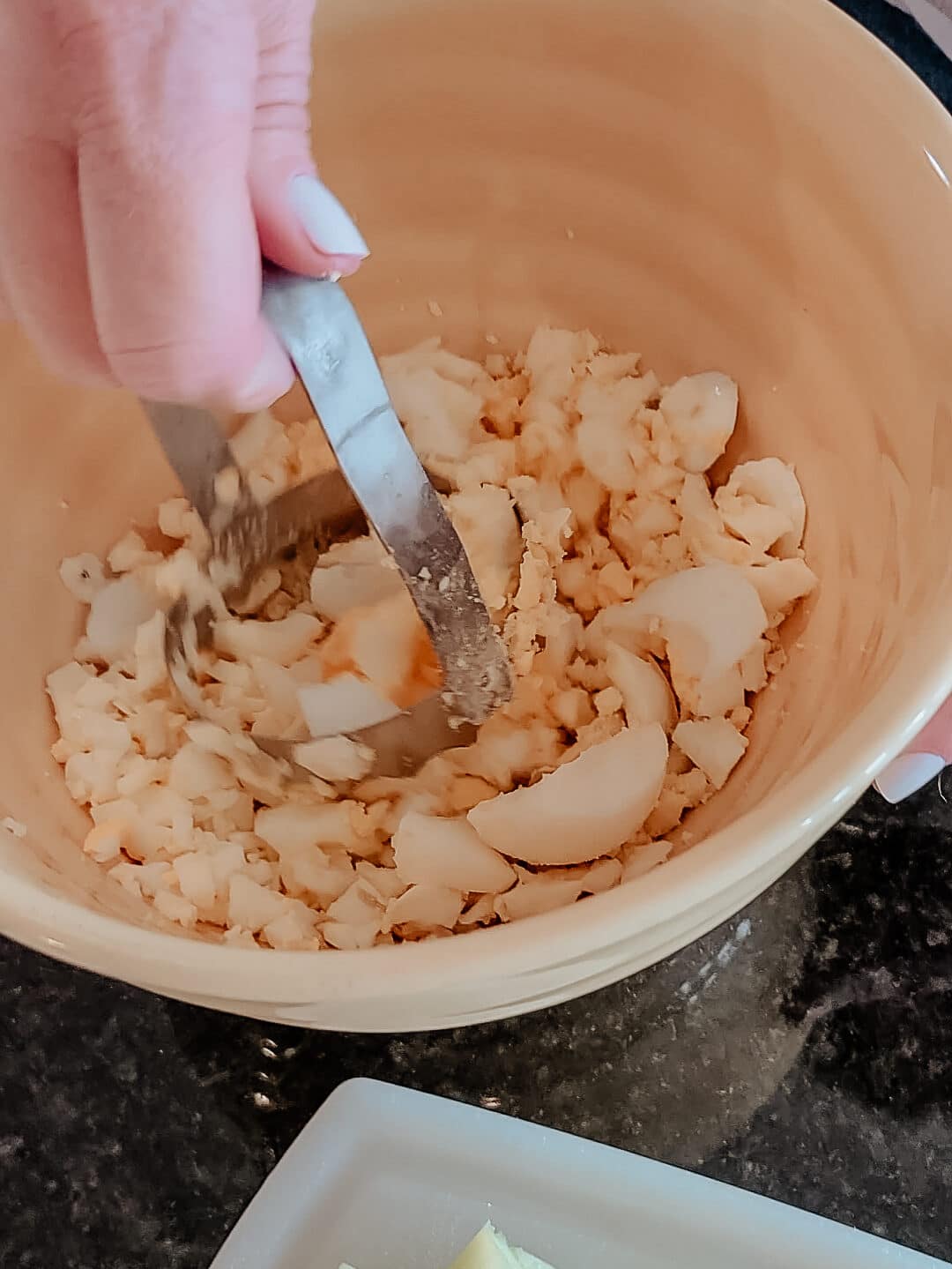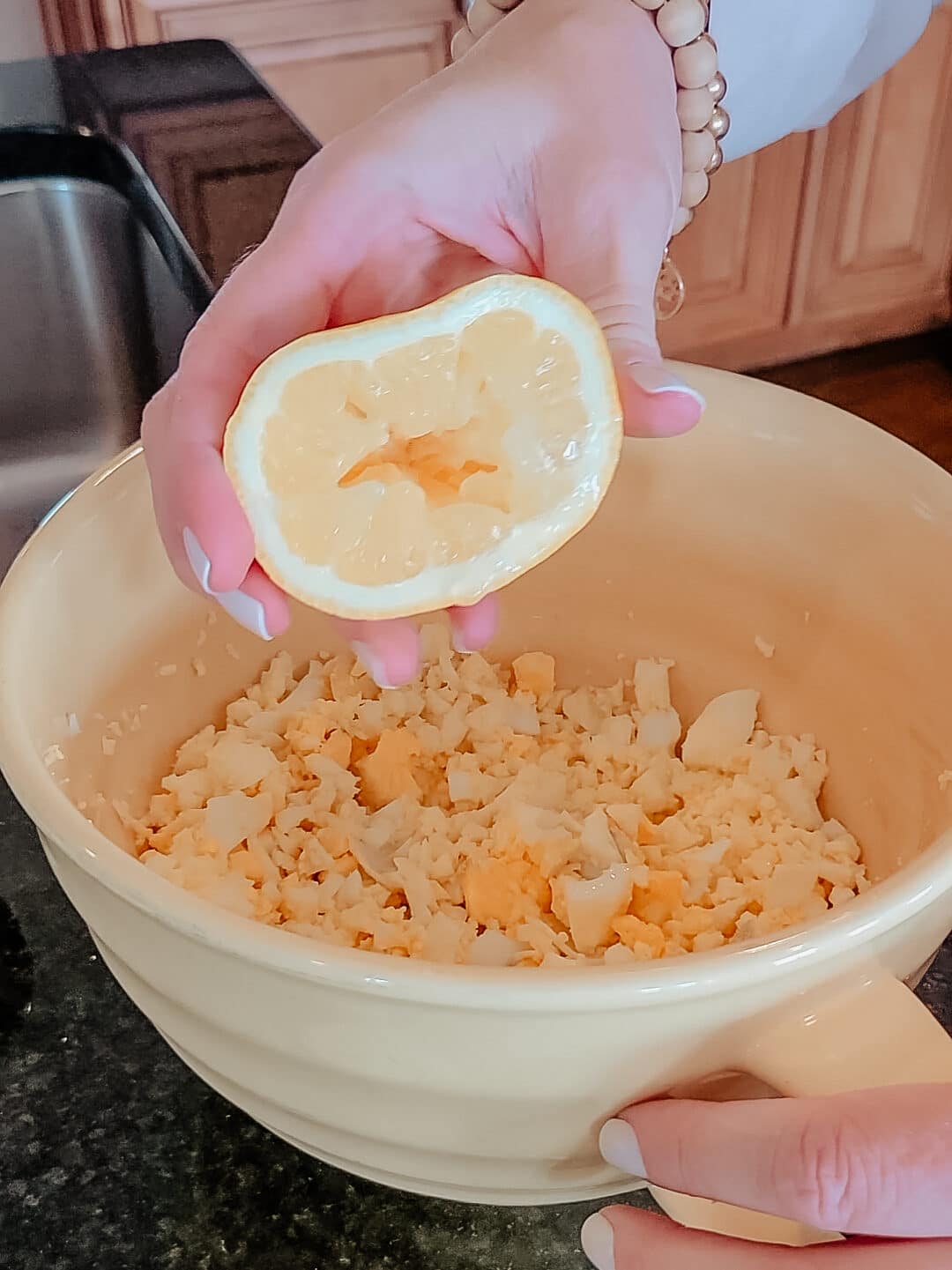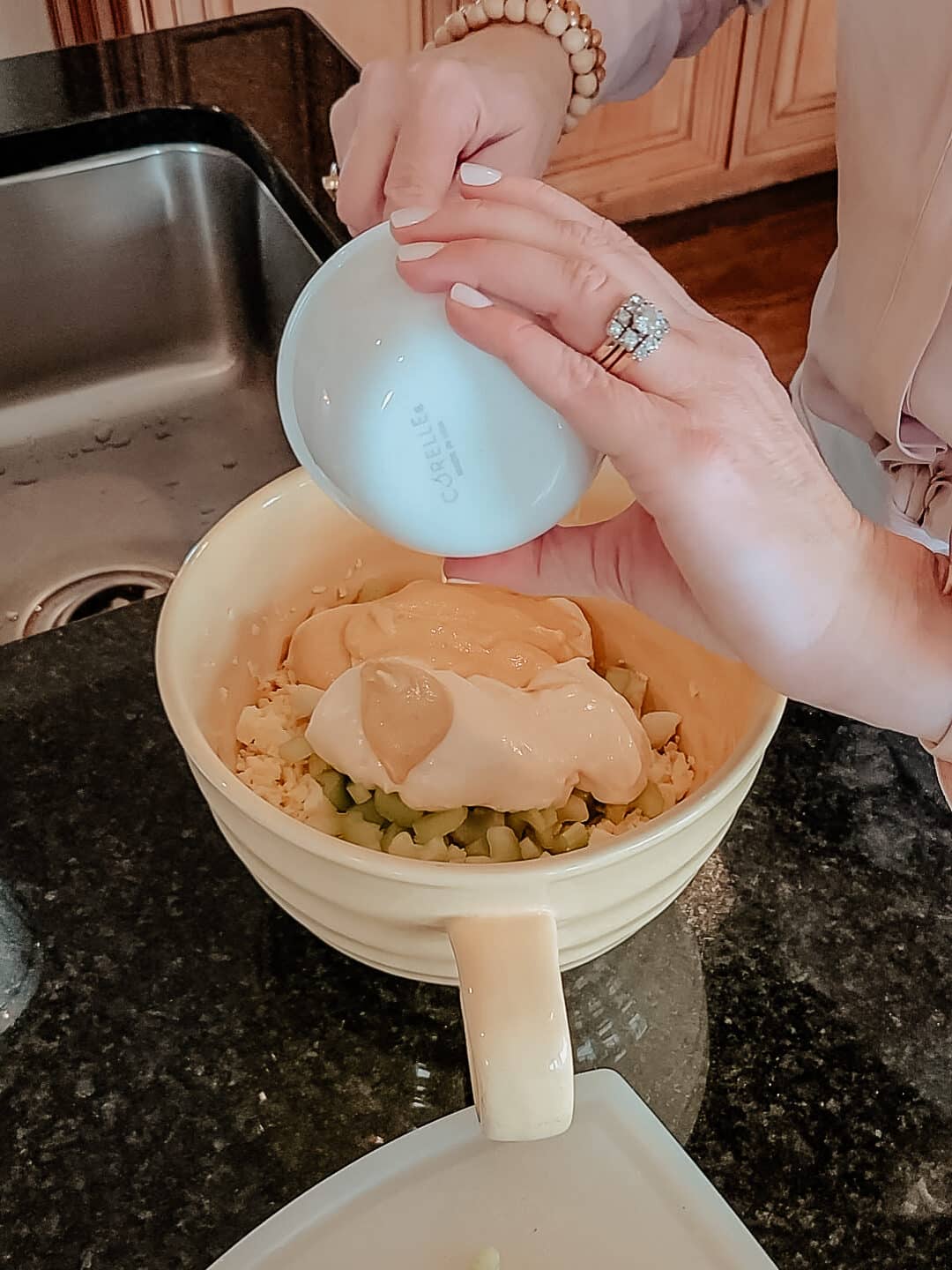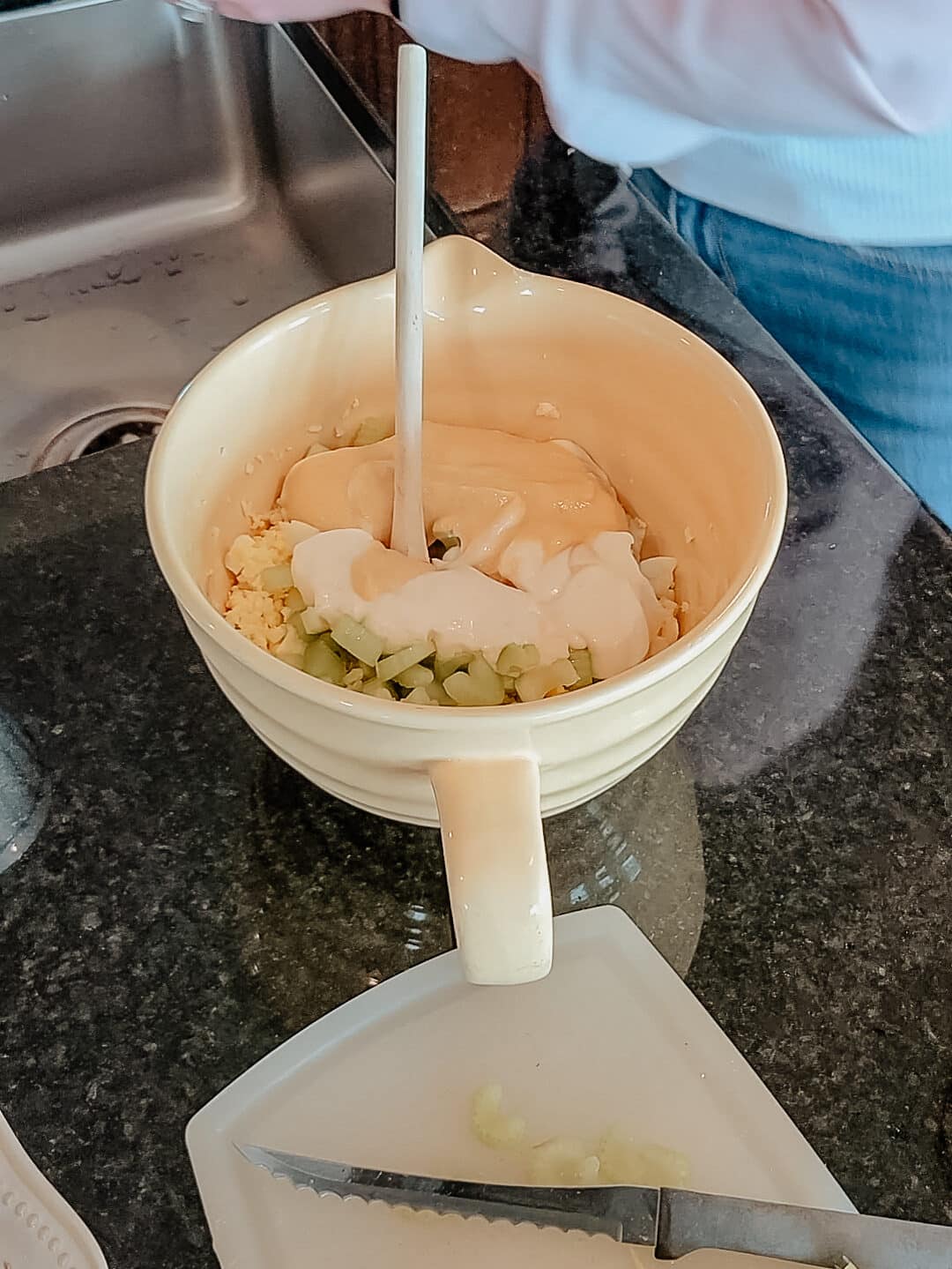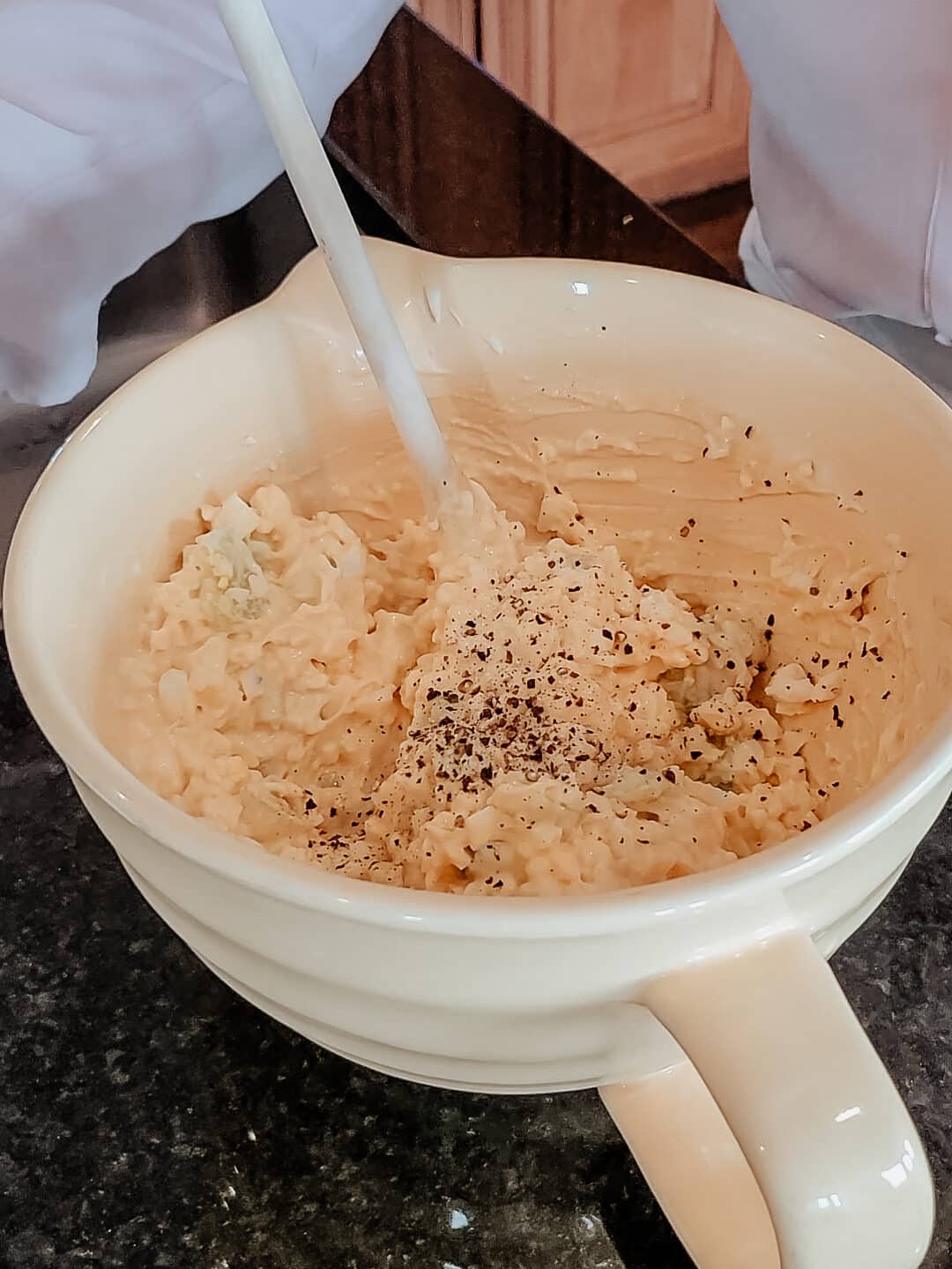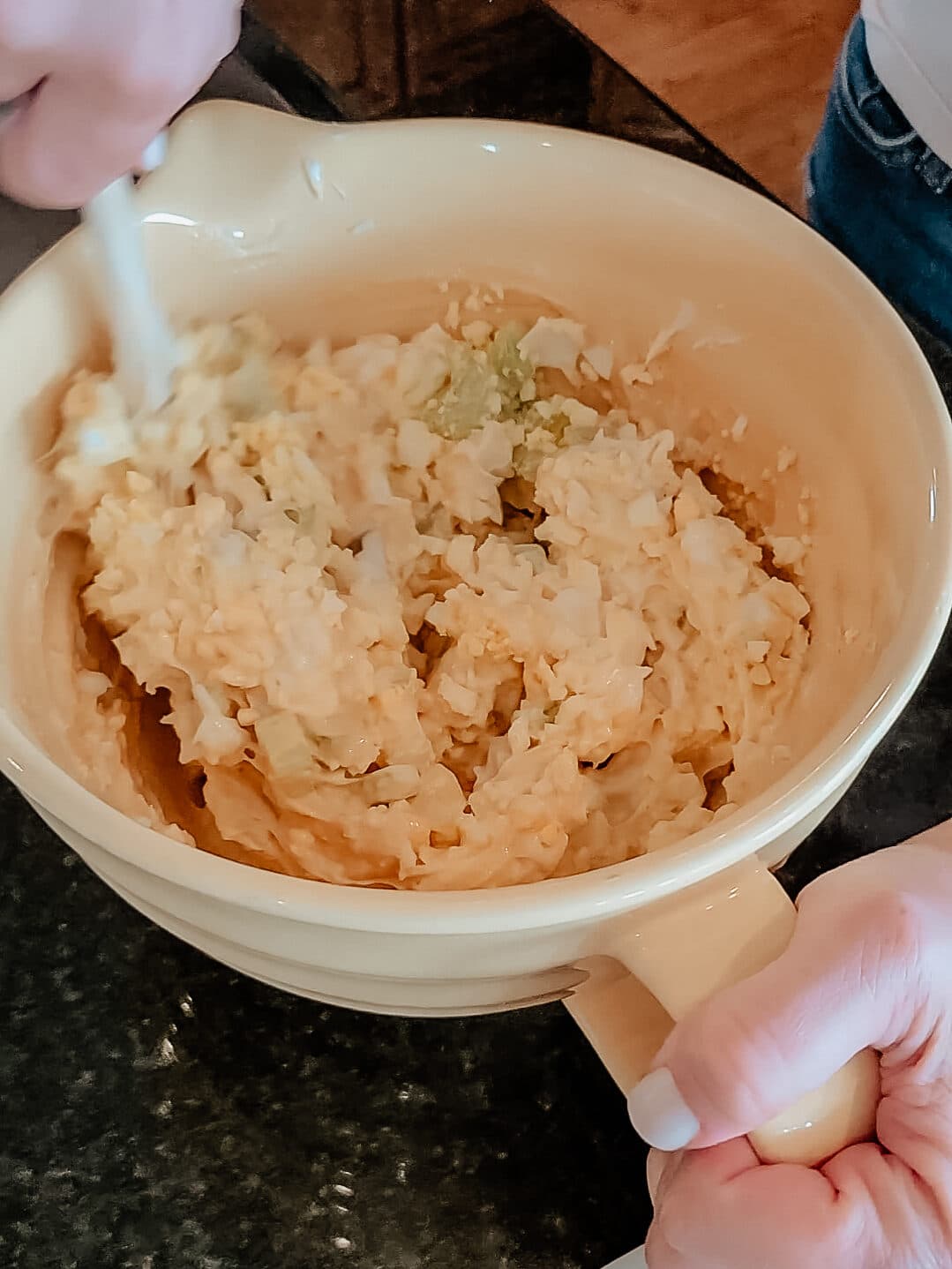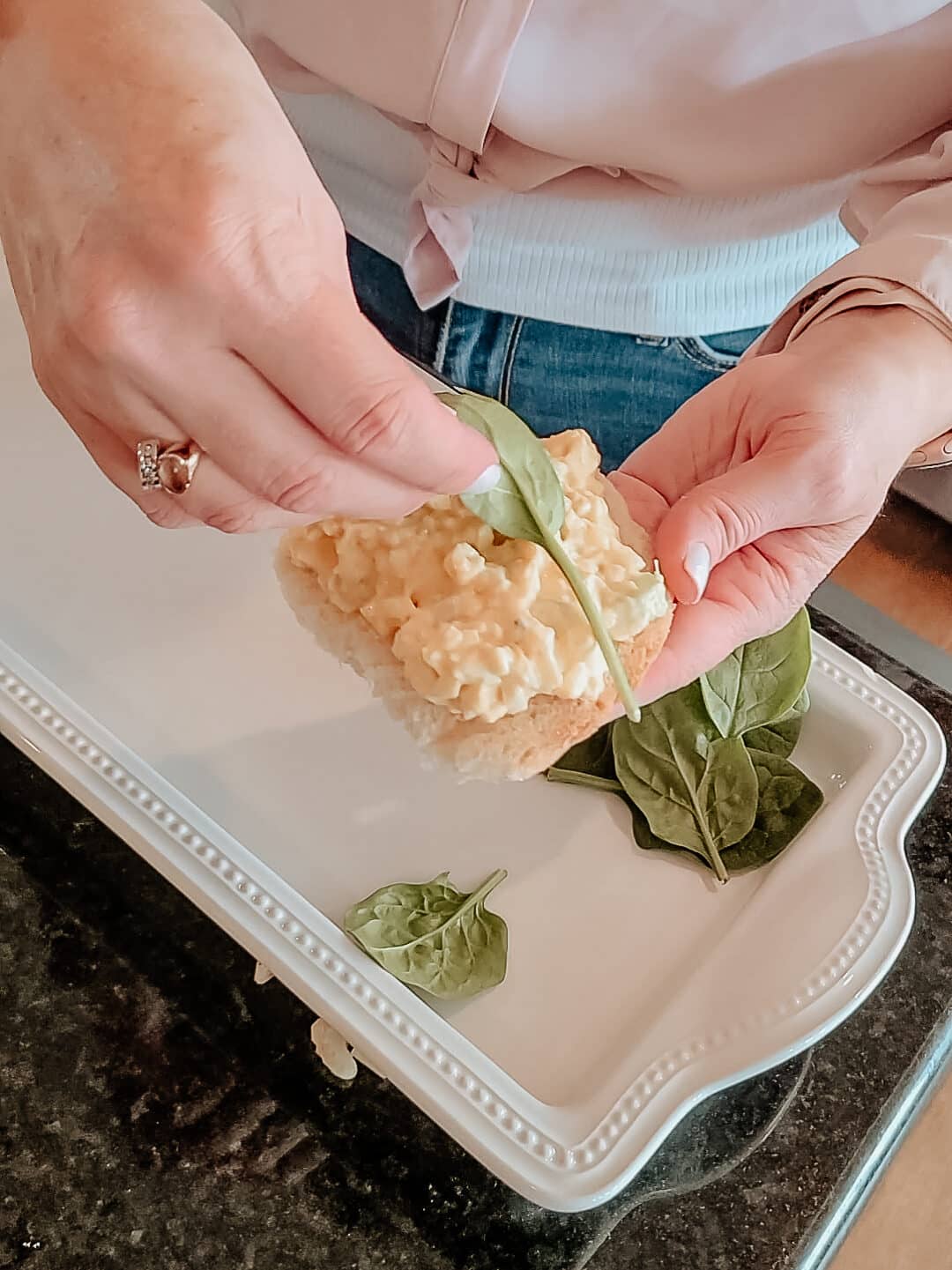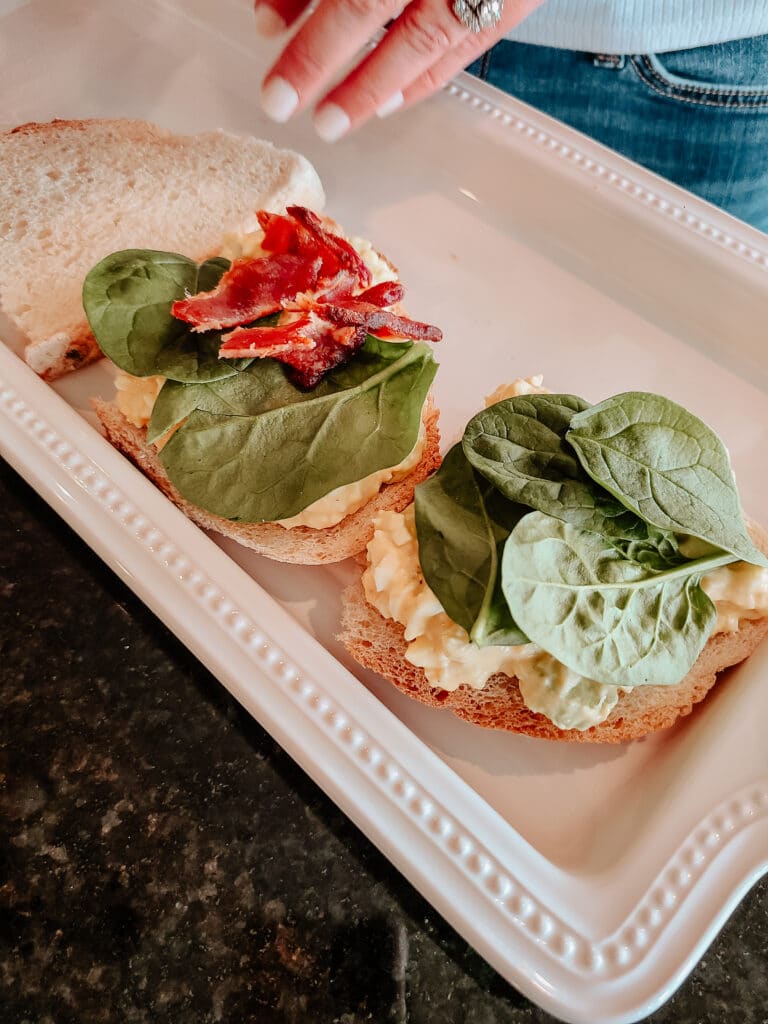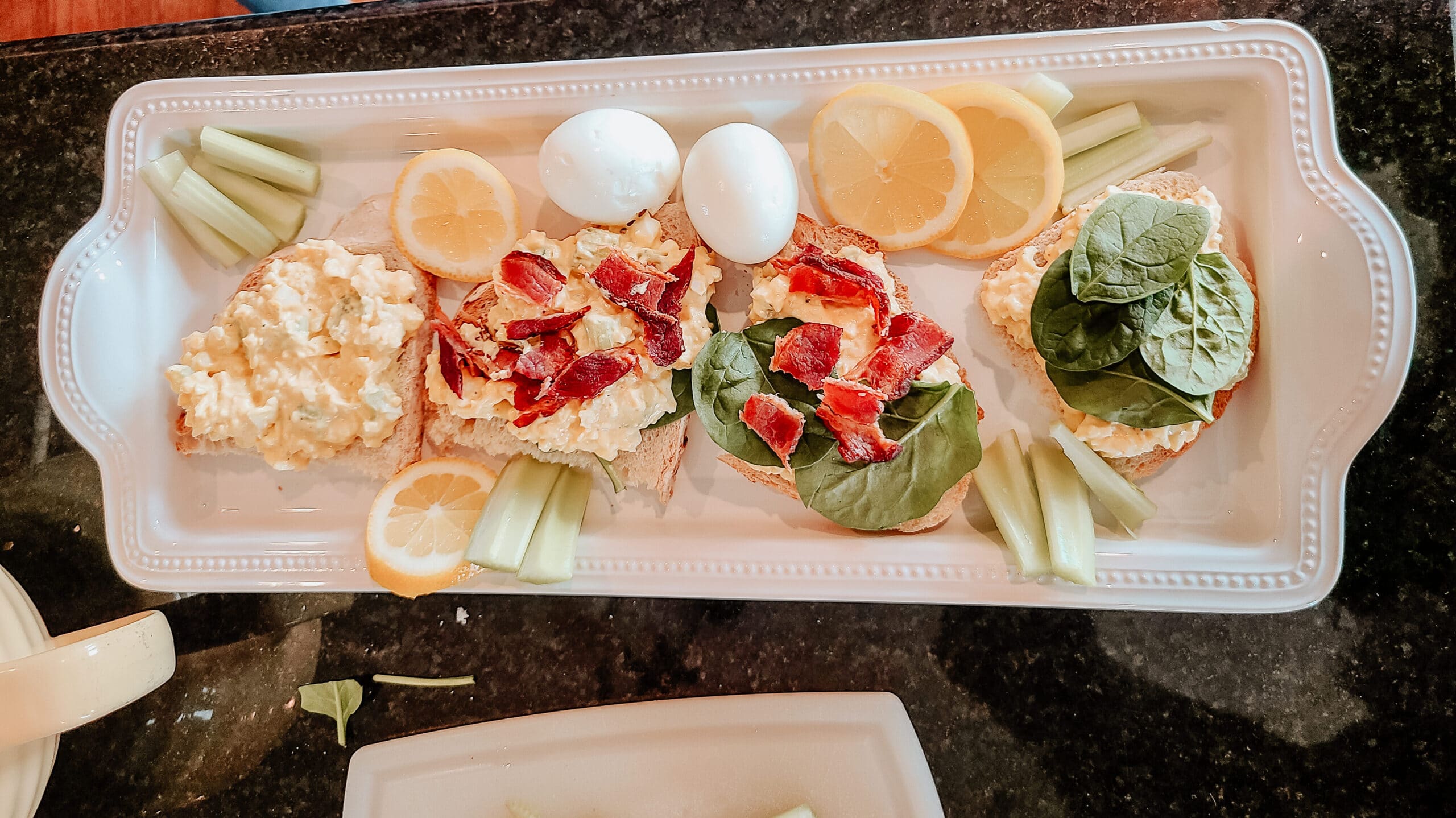 I hope you enjoyed our Egg-cellent Egg Salad recipe.. let us know what you think! Also, If you liked the Spring Table scape look in this post, check out all those table setting details in that post here!.. and for more, future Heirloom Grove recipes, home and life inspiration, make sure you are signed up for our Monthly VIP Newsletter here and are following Heirloom Grove on Instagram!
Happy Spring, friends!