Sunflower U-Pick Days at Heirloom Grove!
---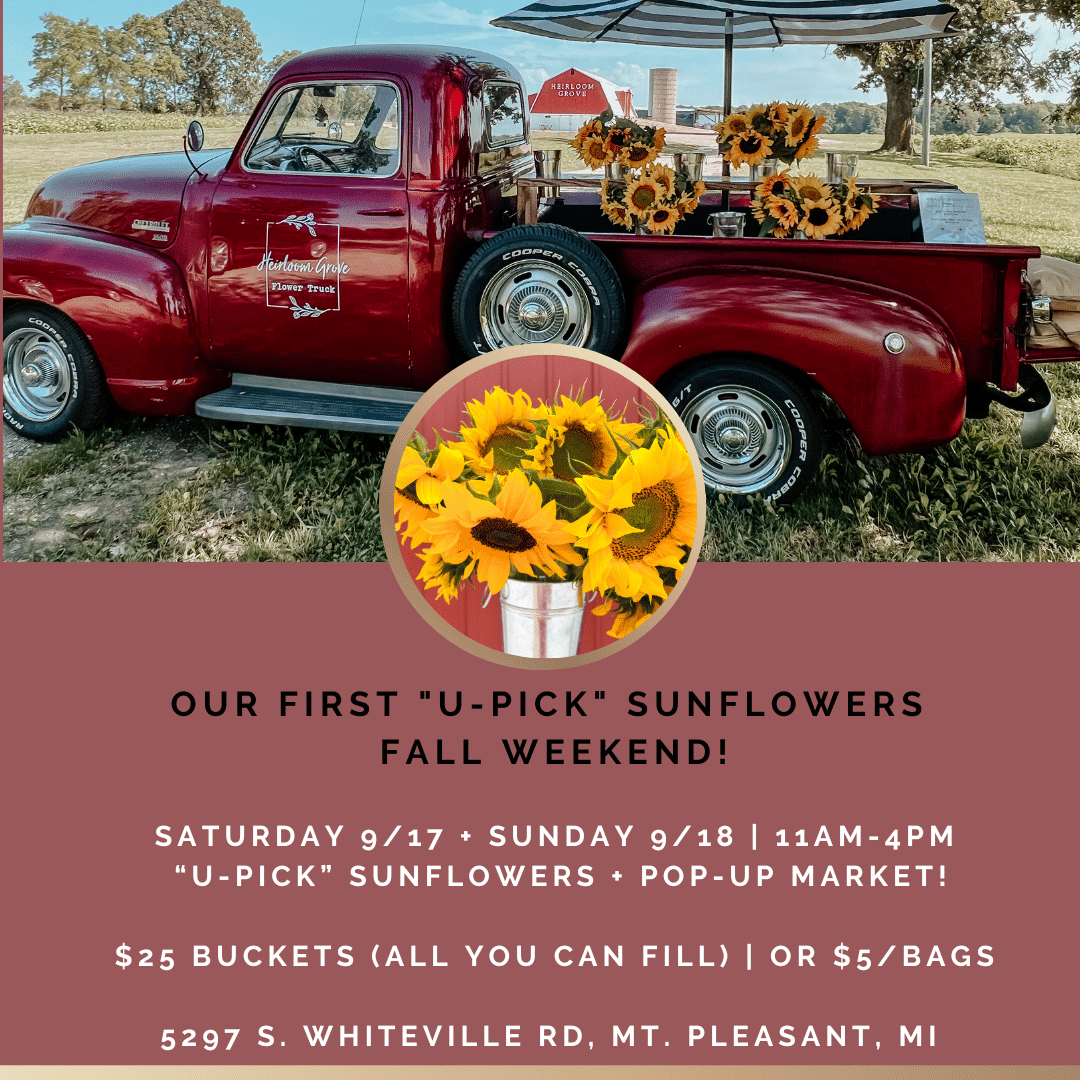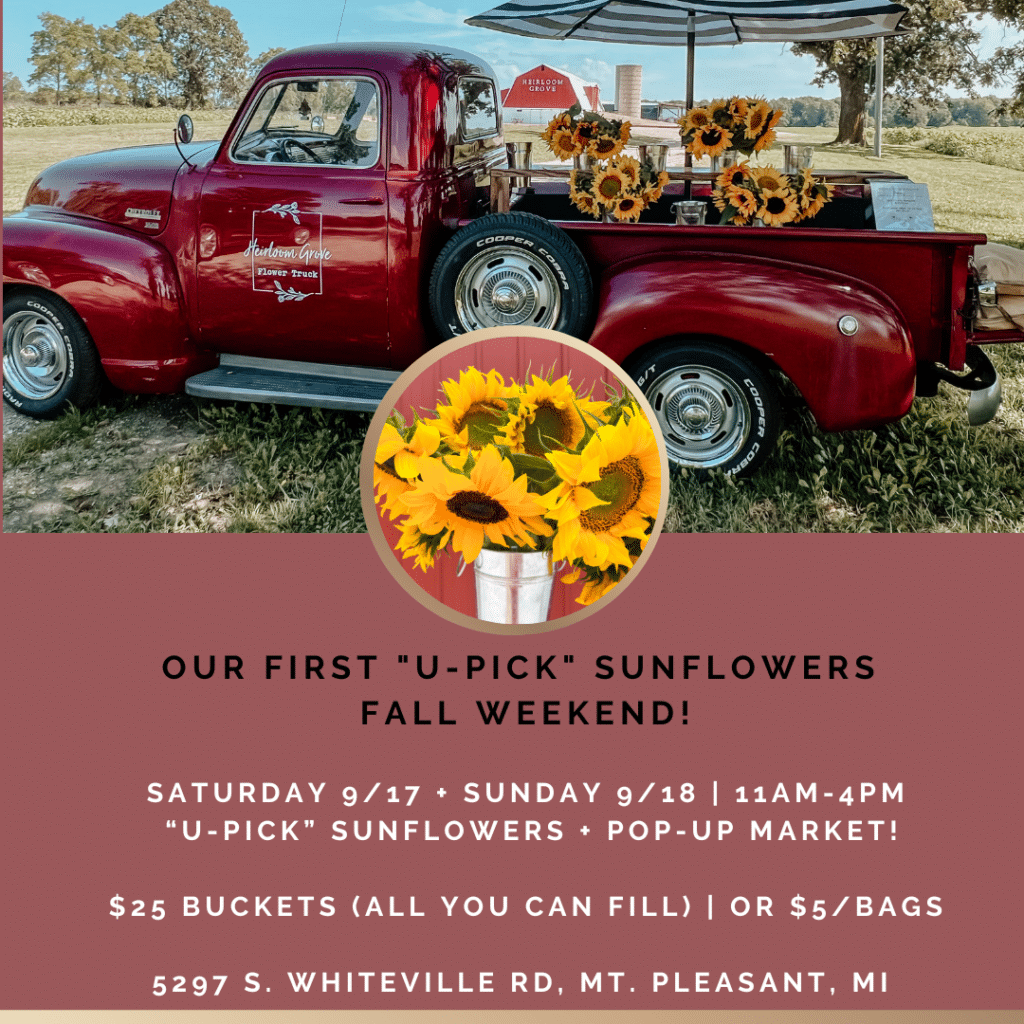 We are so excited here at the farm, as our 20 acres of Sunflowers are blooming beautifully! We are happy to offer our first ever U-Pick Sunflower weekend at the farm, this very weekend ~ September 17th and 18th from 11am-4pm (and more weekends coming soon!) It is a beautiful time of year to visit the farm, and cut your own beautiful Sunflower bouquets! Want to visit the farm, but not cut your own?… we have you covered there too, with our 1949 Chevy Flower Truck… which will be stocked with pre-cut flowers for you to purchase as well. Make sure you snap a picture of yourself or with your friends and family in the Sunflower fields, in front of our HG Barn, or with our Flower Truck and share to social media, tagging us @heirloomgrove, to be entered to WIN our $250 Heirloom Grove Gift Basket! Oh… and one more thing before we go, if you want to schedule a Photo Pass on our farm with your own Photographer to capture our sunflower fields for your professional photo sessions, contact us today to reserve your day + time Photo Pass. Stay tuned for all that is coming to Heirloom Grove this Fall… we hope to see you this weekend!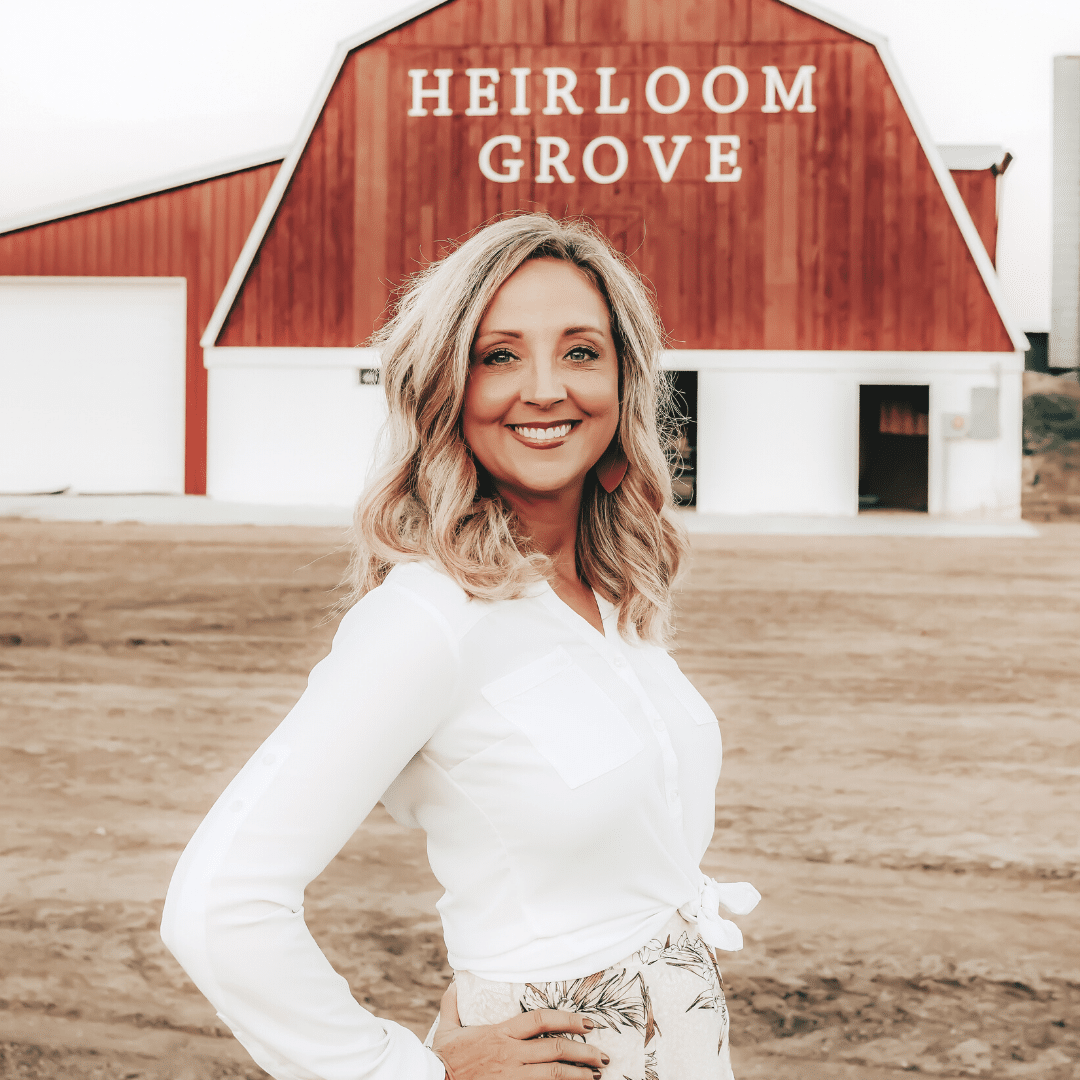 ---

Welcome to Heirloom Grove! I am Jaime Lyn, a Michigan gal sharing my home, travels, farm, style, creative businesses, and life as a wife, mom of four, designer and business entrepreneur. I hope you gain ideas & inspiration visiting my Blog and enjoy browsing my shop below!
---

---

---

---

---

---

---
---
---
---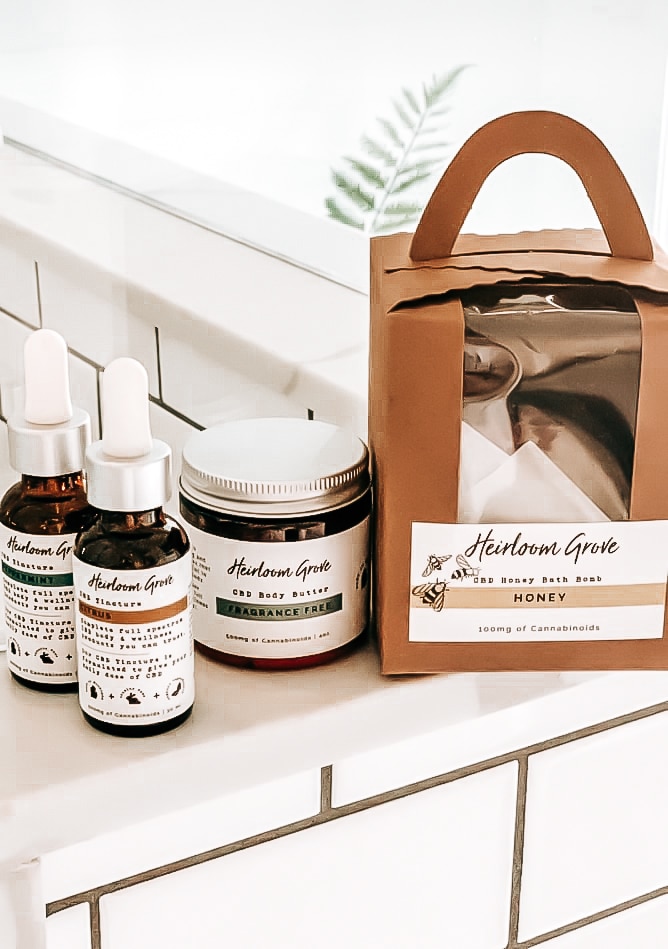 ---

Subscribe to Heirloom Grove