Hi all, I hope everyone is staying well and healthy!  I am back home to cold and blustery Michigan from my quick trip to Magnolia in Waco, Texas this last week.  My husband and I went out because I happened to come across availability at The Magnolia House in McGregor, TX… one of Chip & Joanna Gaines' bed & breakfast homes they filmed on Fixer Upper… they have 3 of these vacation rentals available for guests to stay in, but the Magnolia House has always been by far, my favorite! so when I came upon the 2 nights available in the first week of February, I jumped on it.  I had been wanting to go back to Magnolia since my first trip in 2018, to see all the new & recent additions they have built at the Silos, but I knew I wanted to wait until I had the opportunity to stay at The Magnolia House when I went again.. so all worked out perfectly and it was fate! 😉 Once my trip was booked, I also scheduled a few business meetings for my Heirloom Grove business, so my trip ended up being a little work & a little play vacay!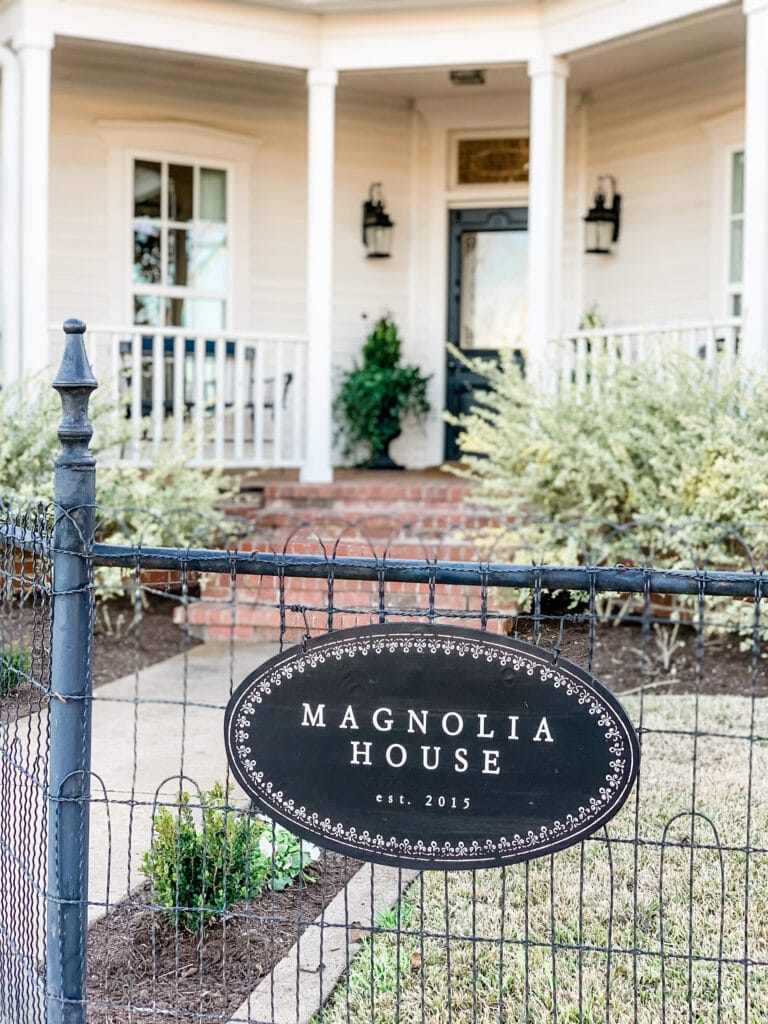 We arrived to Waco and the house was not quite ready yet, so we drove around and found where Chip and Joanna and their family live, and also where President George W. Bush is retired, which was not too far away… obviously we could not get too close to either of their homesteads, but it was really fun to see where they each call 'home.'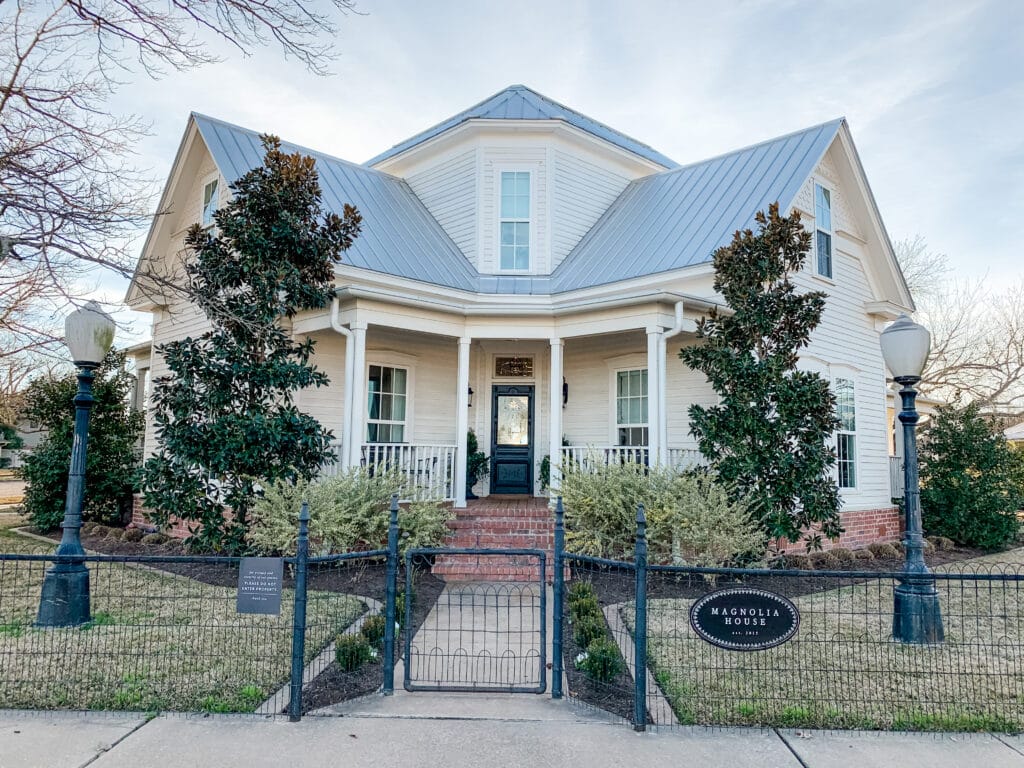 When we were finally able to check into the Magnolia House, I was just a little excited…(if you follow me on my Instagram, you can see my reaction in my highlight stories when I walked in the door…) The best way I can describe my experience, is the equivalent if I had told my 8 year old daughter she could sleep in Cinderella's castle in Disney World for two nights.. this was my Disney World y'all!
Yes, I am a Fixer Upper fan… it comes from my shared love of their cozy, farmhouse, family-oriented, timeless style they bring to their redo's, and the relatability I feel watching their husband/ wife dynamic of not only living and raising a family together, but also working together day in and day out on their shared passions and business. I am always so inspired by their work ethic, creativity, and values, and feel even more inspired when I visit Magnolia!
So… let's get into the details of this beautiful Magnolia House… first, how do you go about booking it? I booked right on their Magnolia website… it shows availability and all of the varied rates (weekday, weekends) and the specifics of each of their three vacation homes – how many bathrooms, how many the houses sleep, etc… The whole house was furnished with everything we could possibly need.. from washing machine to coffee creamer and everything in between. We had a property manager who was an absolute gem to work with… she emailed me a few times before our stay, and texted me throughout our stay, making sure we were accommodated with everything we needed… such hospitality!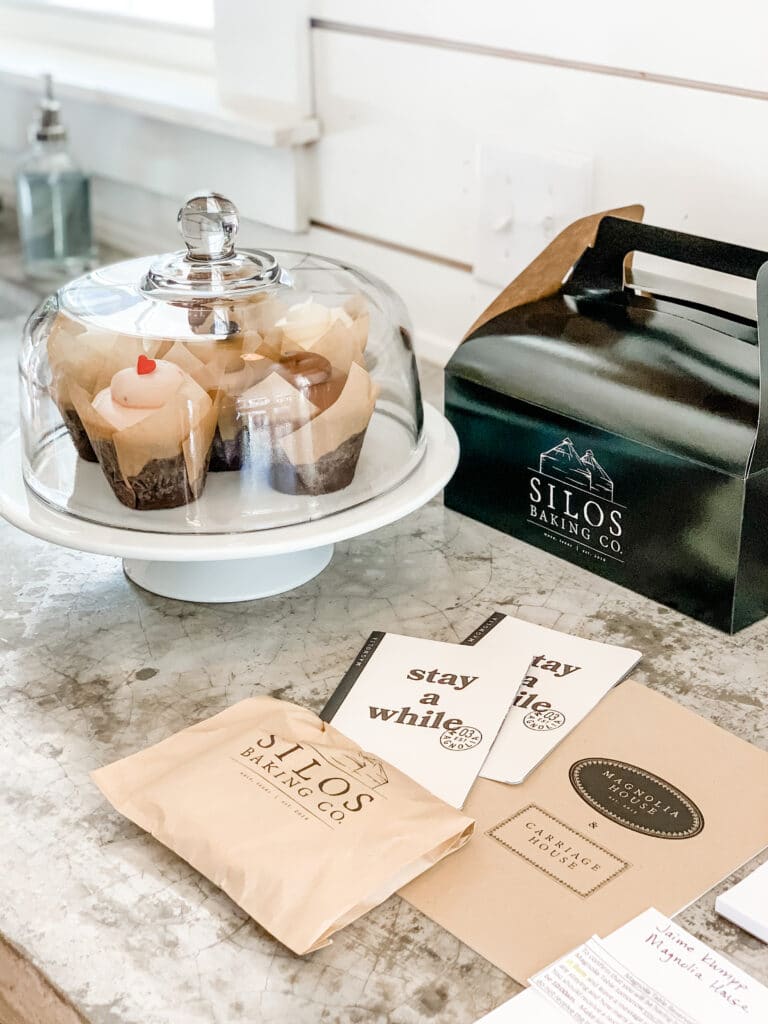 I would love to describe the house in detail, and hopefully you've all seen the episode when they fix this house up on the show, and their folks all come over for a holiday dinner… if you haven't seen that episode, you can download & watch it here (I watched it again, while IN the house….and talk about surreal!!) Instead of describing the house room by room, in detail, I know pictures are worth a thousand words, and so I literally walked the house for over an hour and took so many pictures for you all… I will just say this quickly to describe the house…. shiplap, shiplap, & more shiplap, natural wood floors, black iron, subway tile, cement countertops, architectural corbels, antique furnishings & light fixtures, textiles, and the most layered compfy bedding you'll ever sleep in… for the rest, take a look for yourself and oooh and ahhh as you scroll along…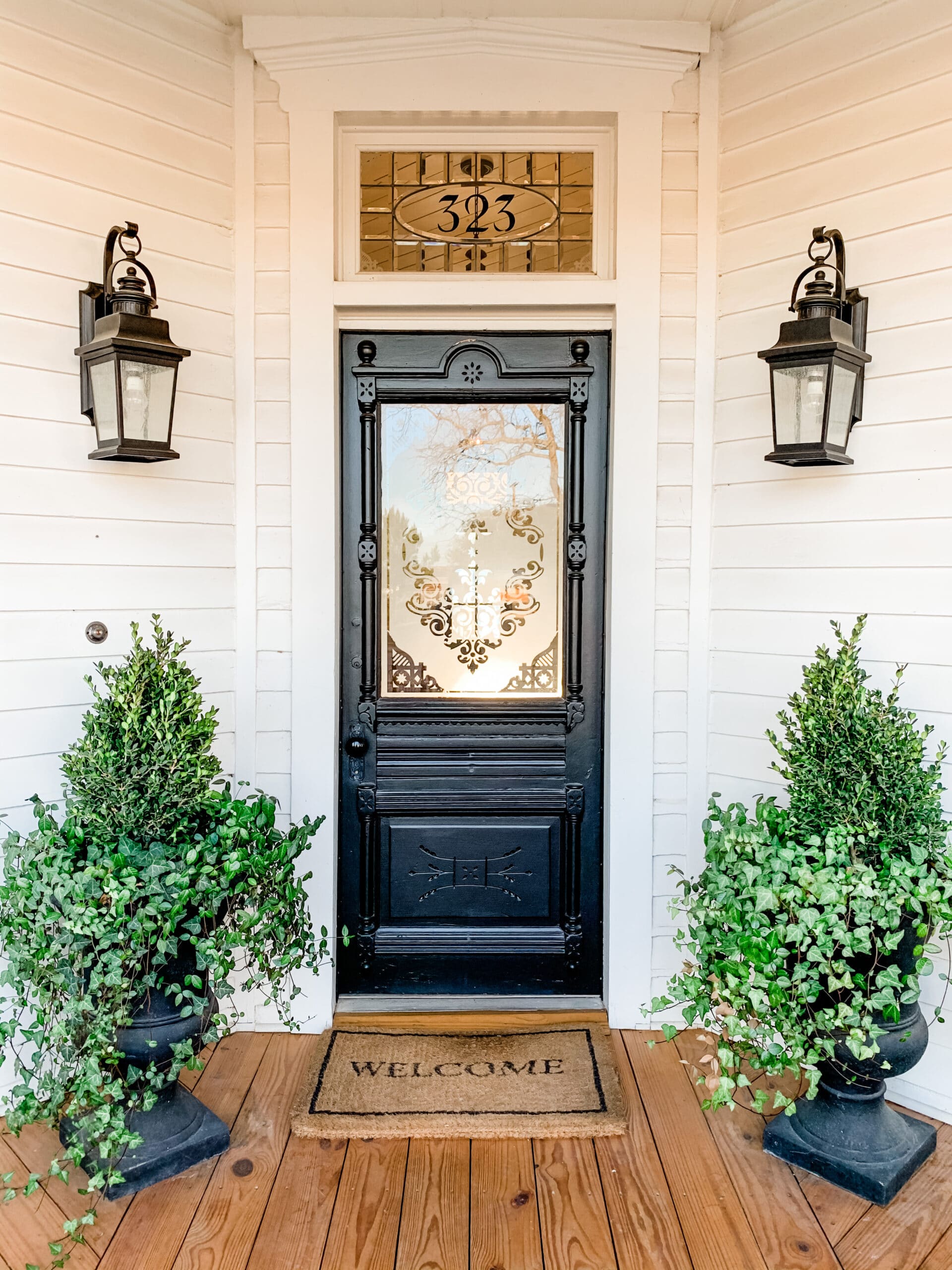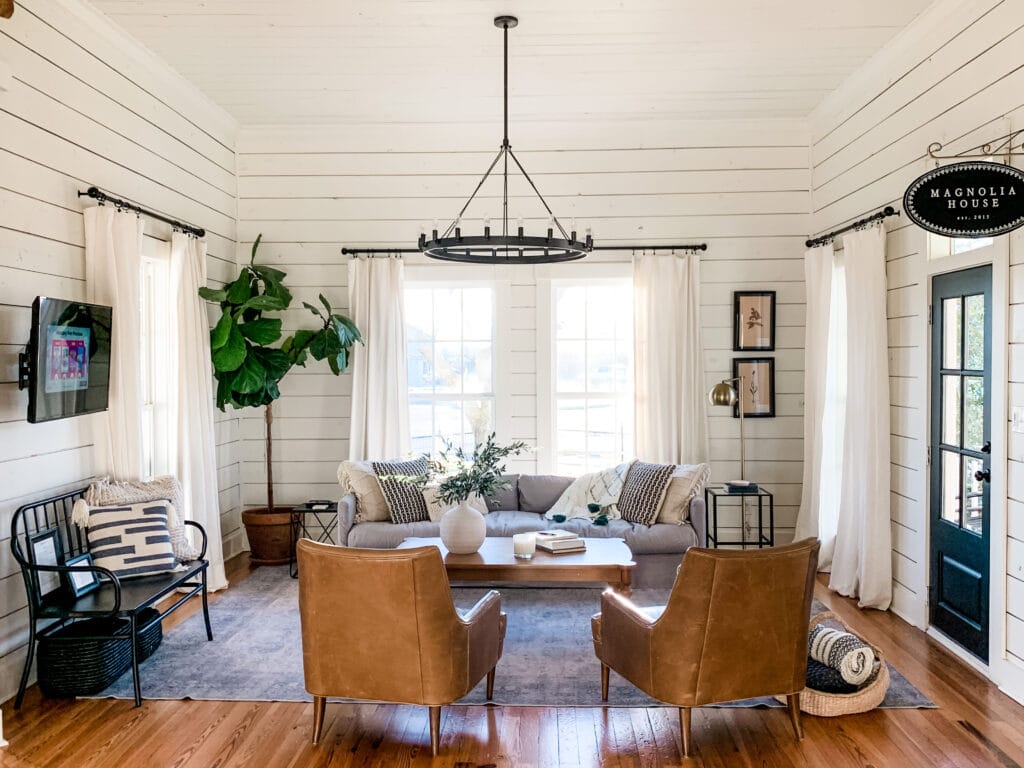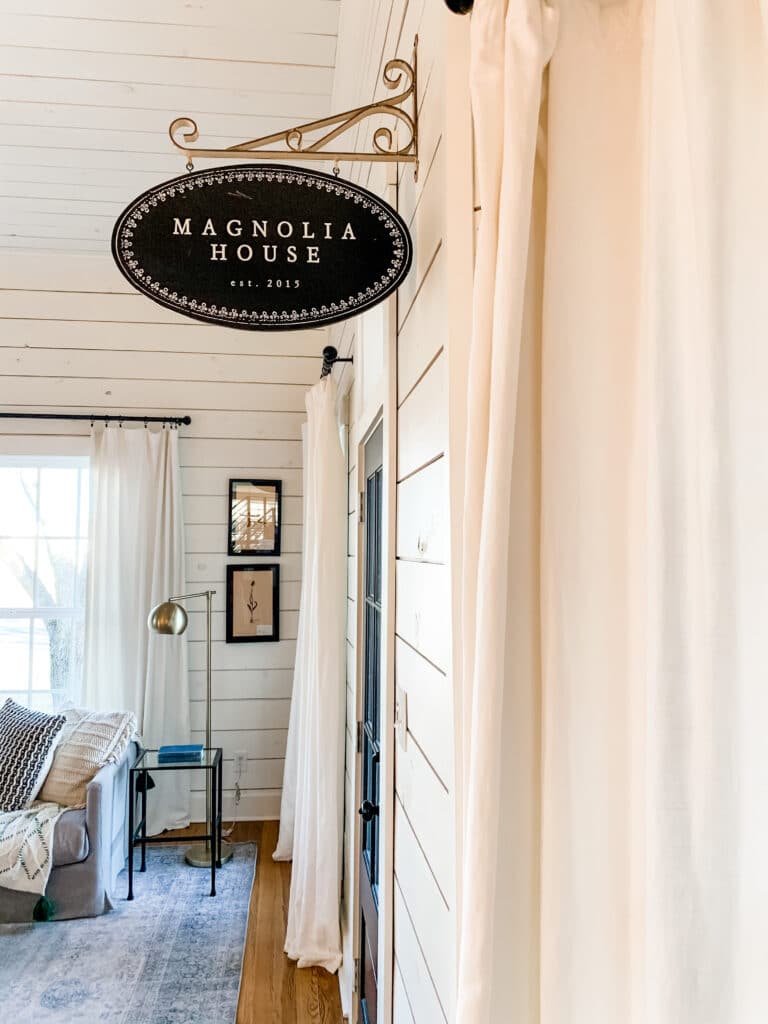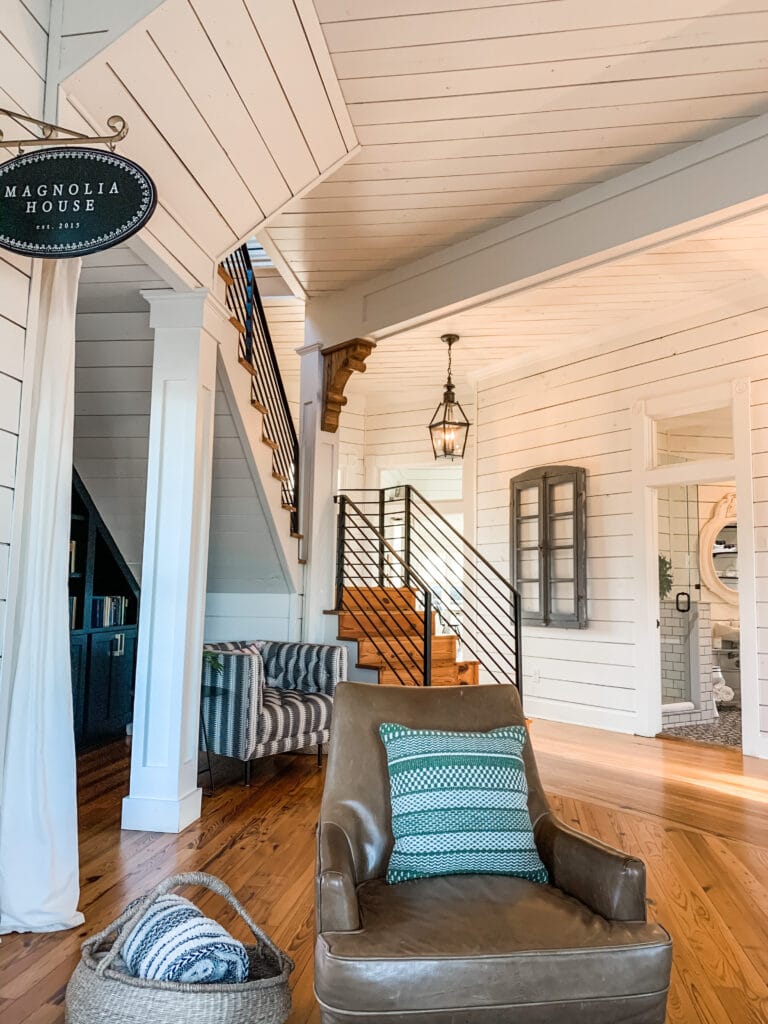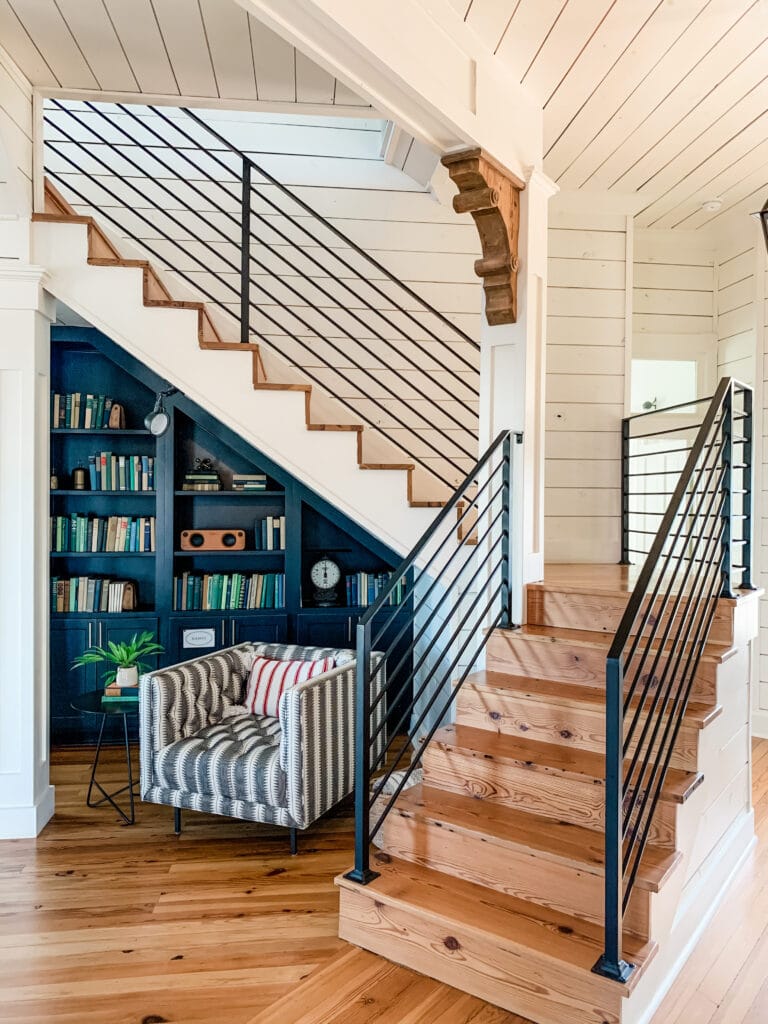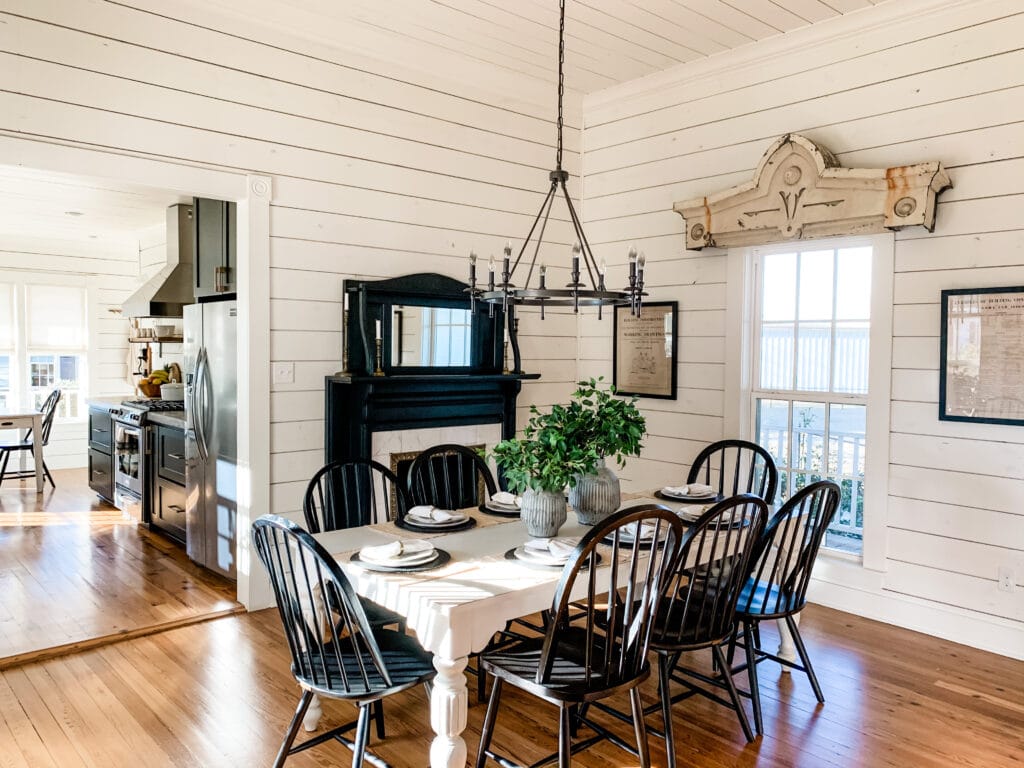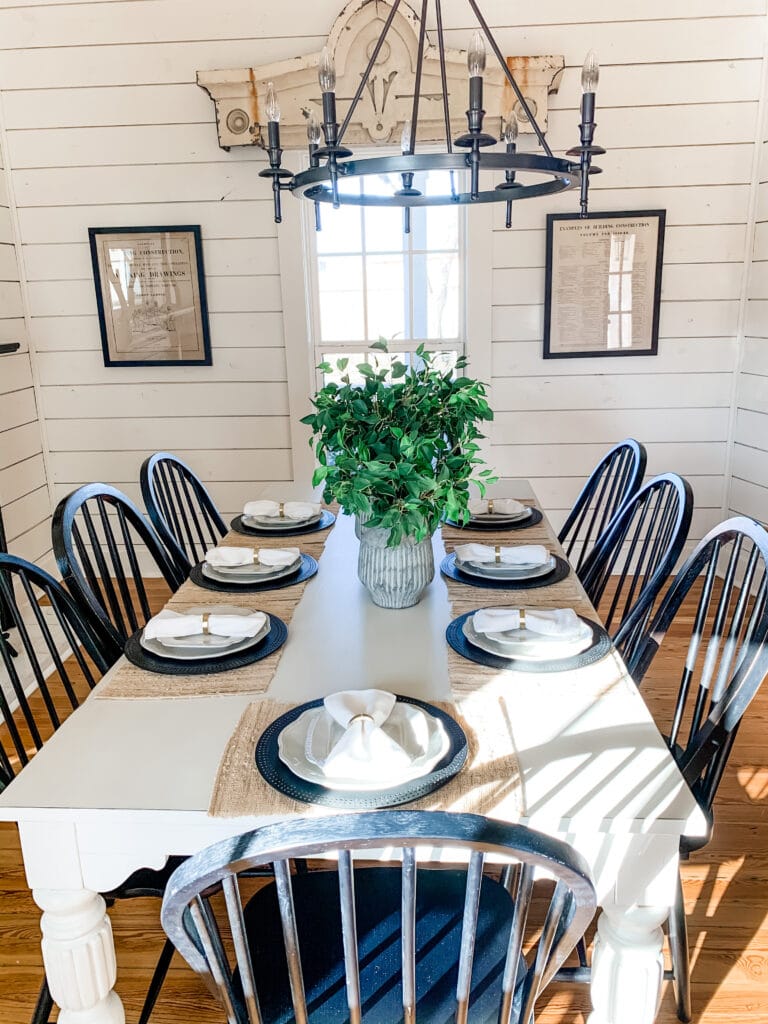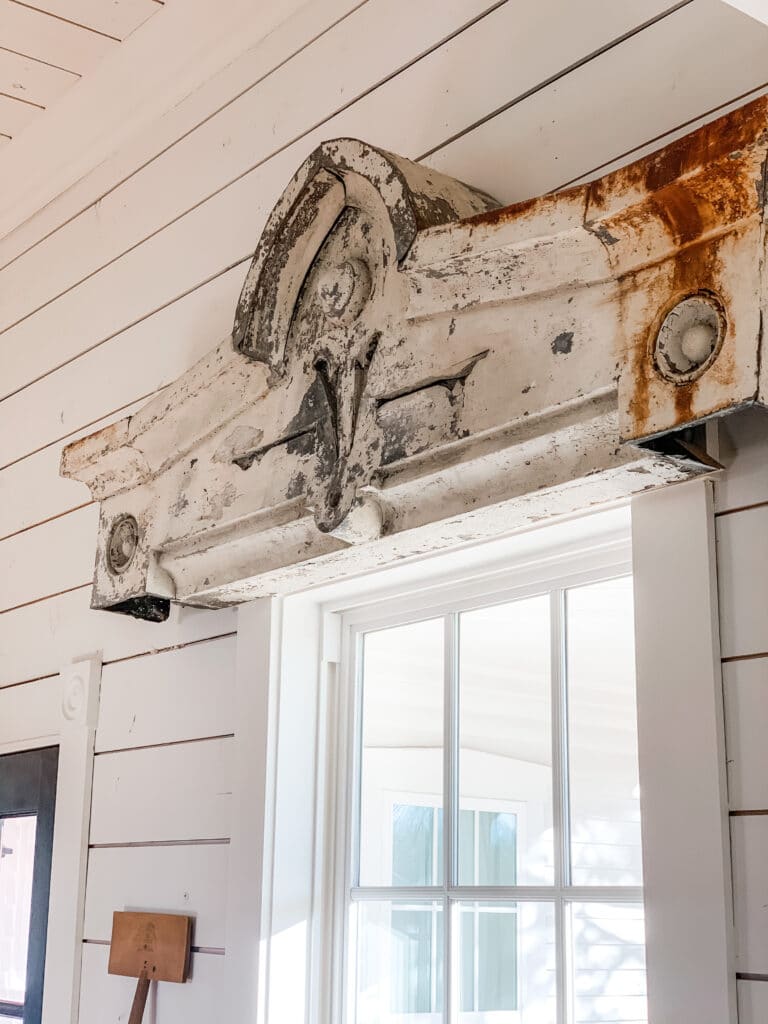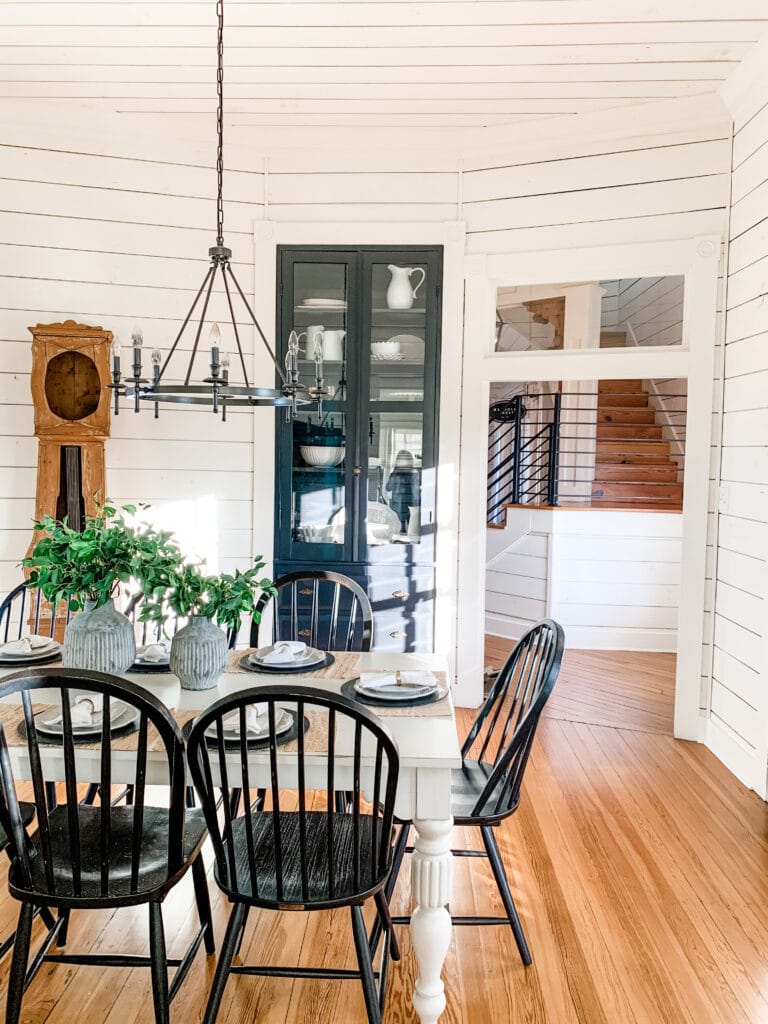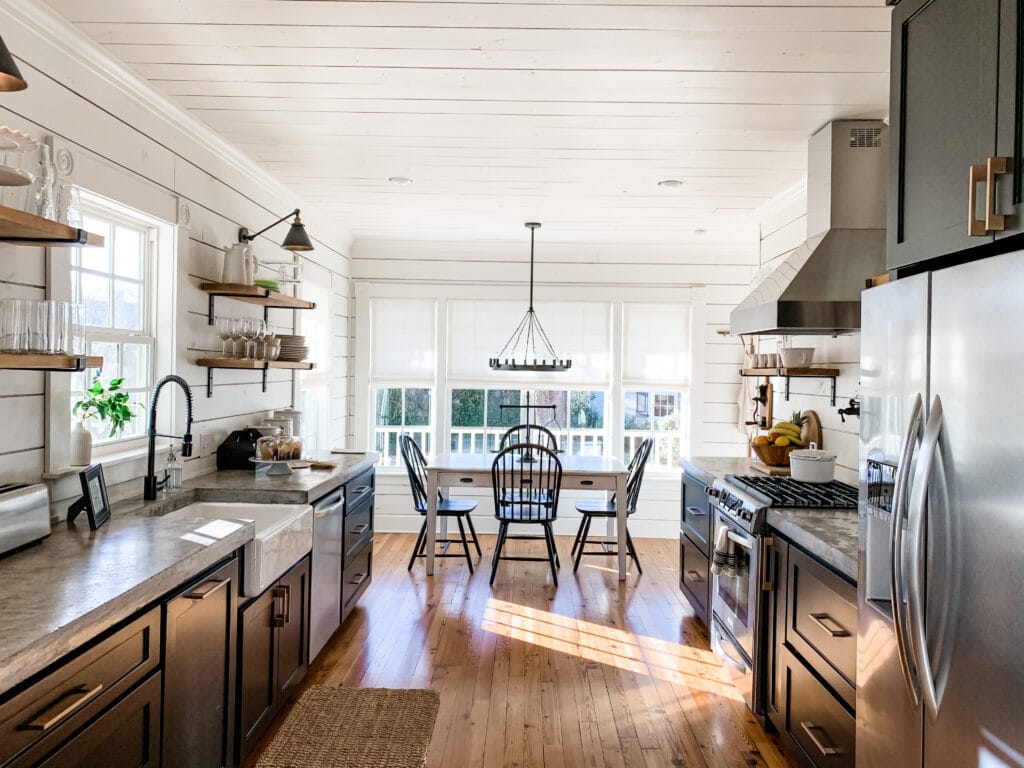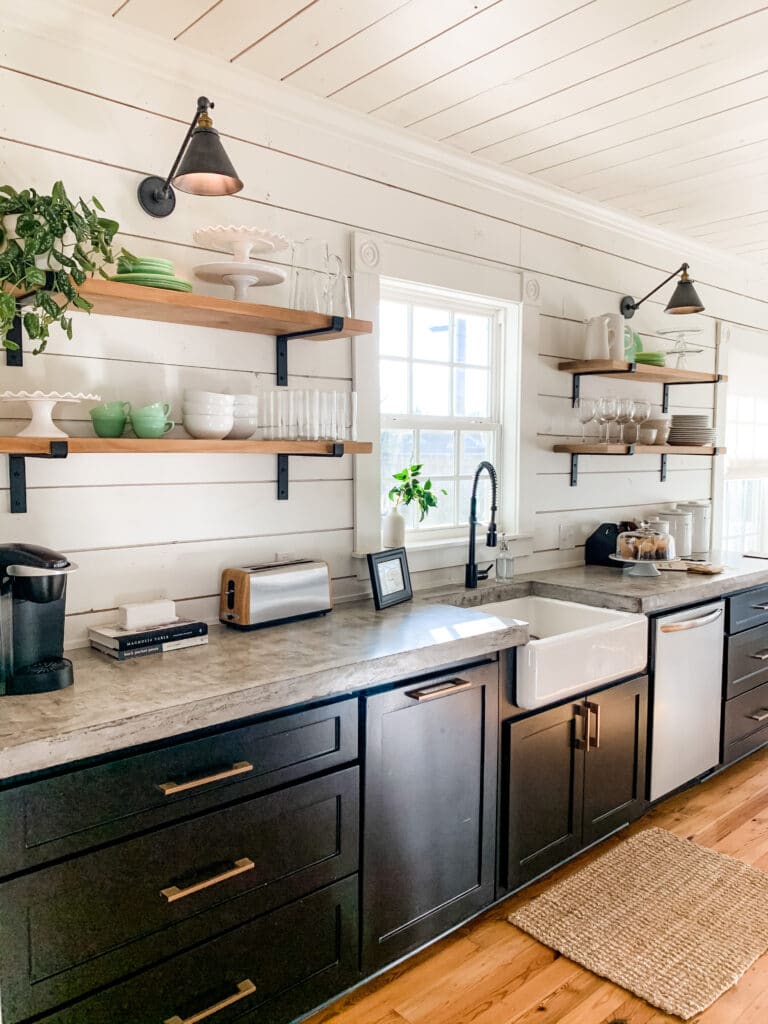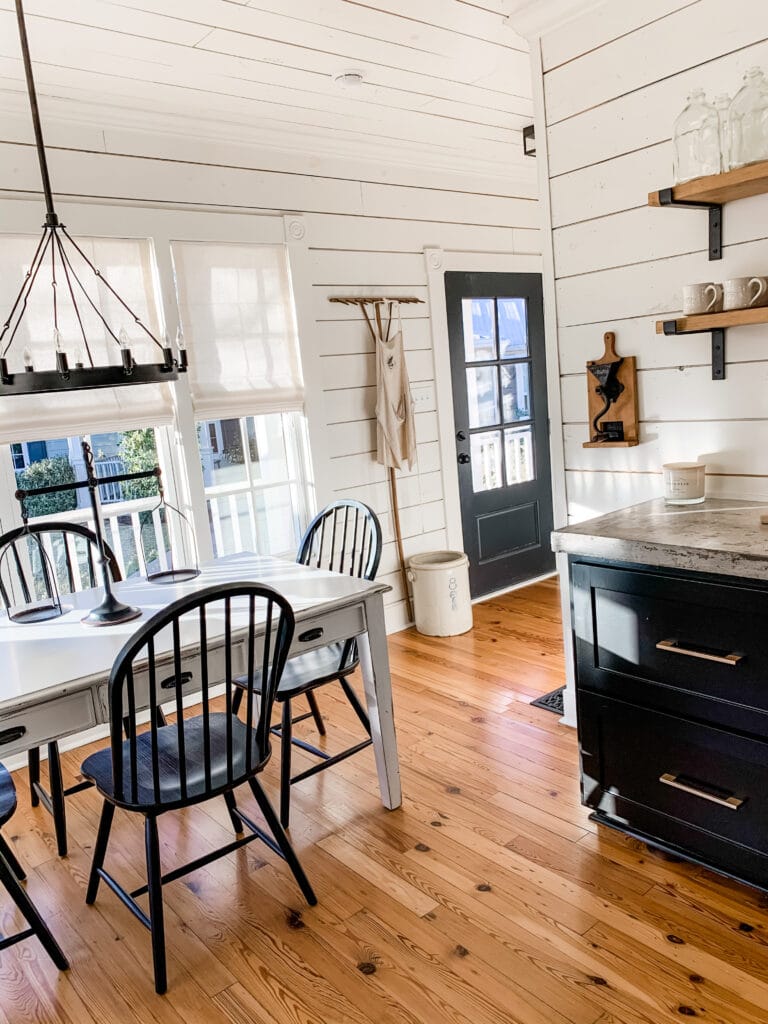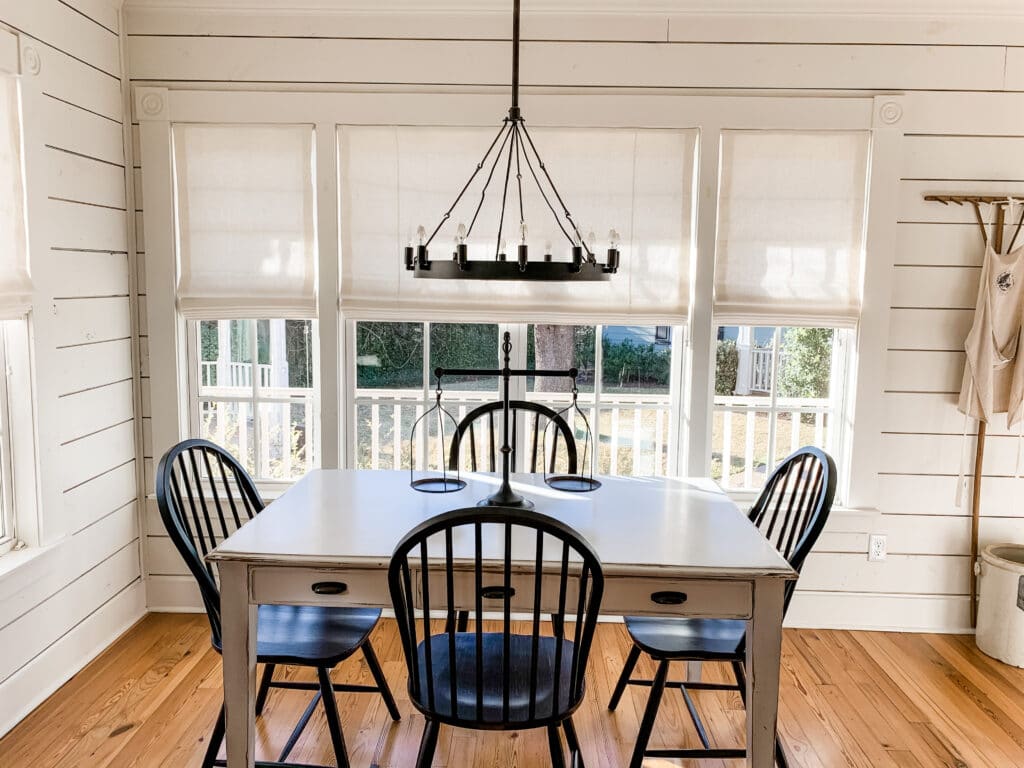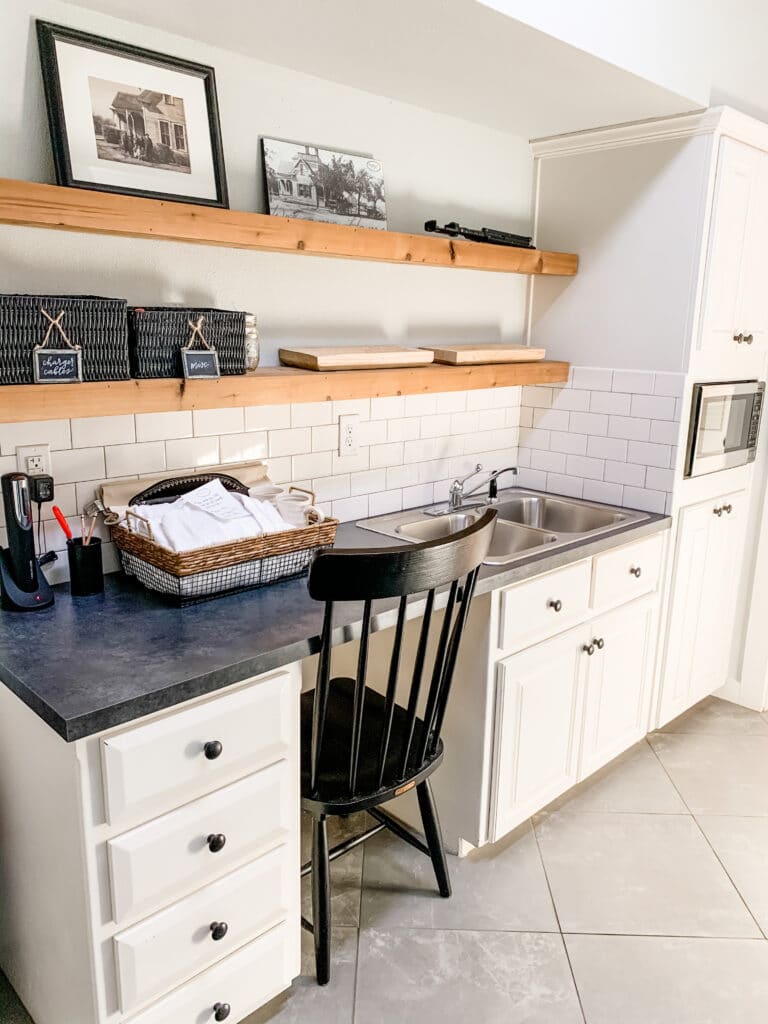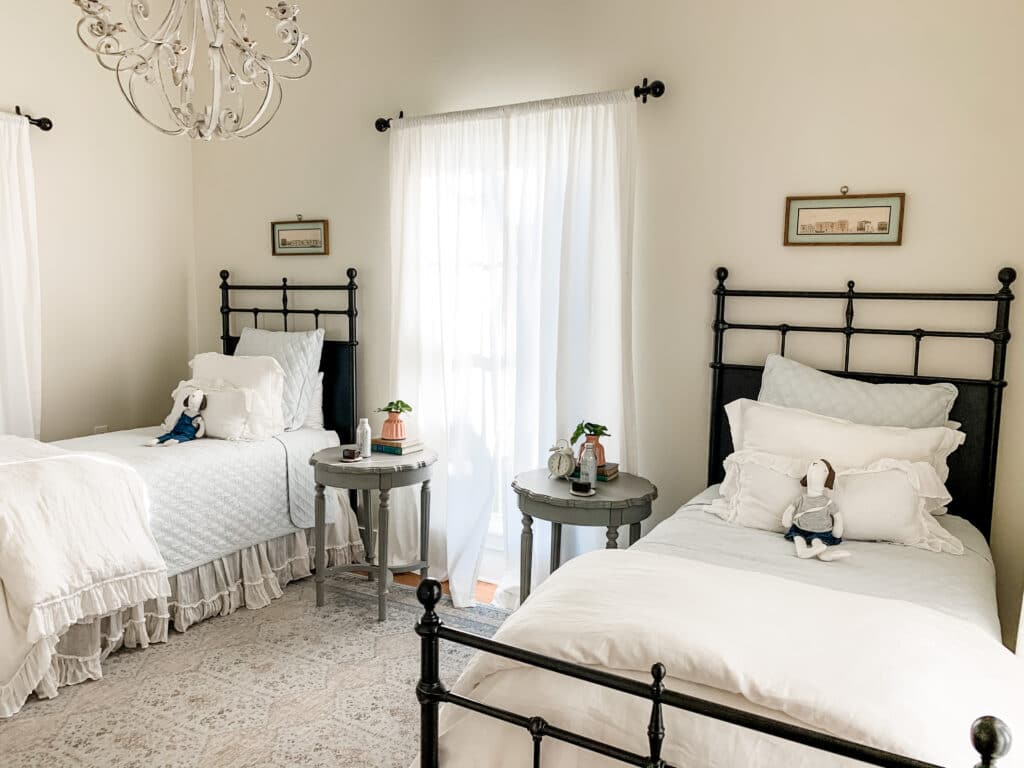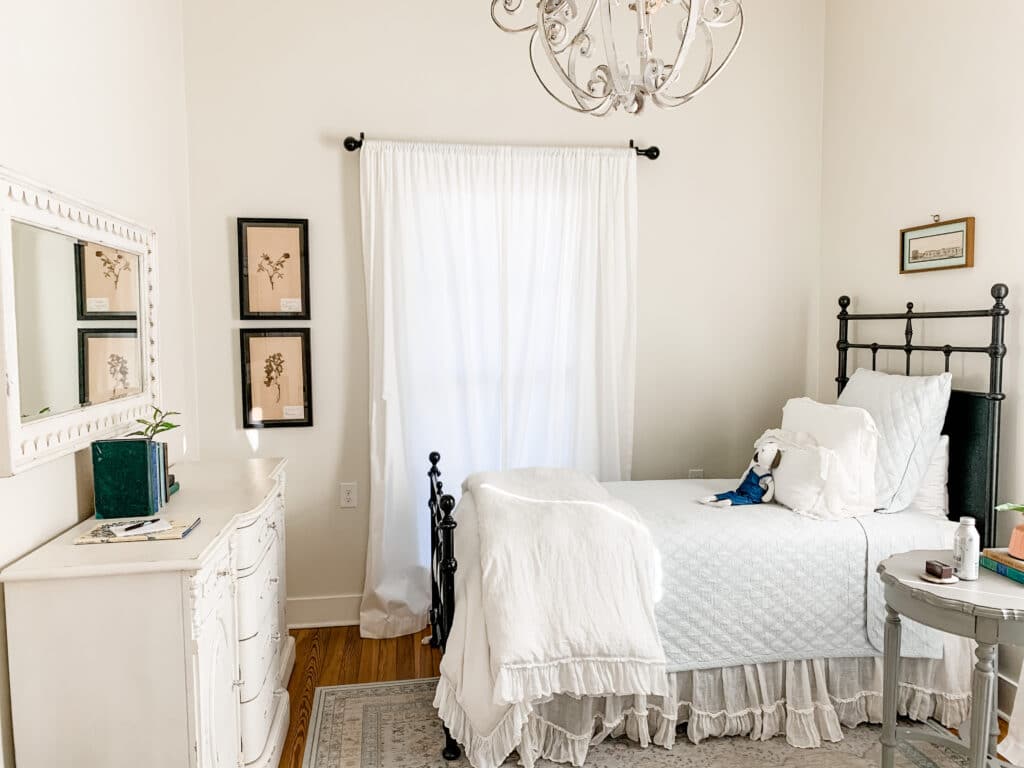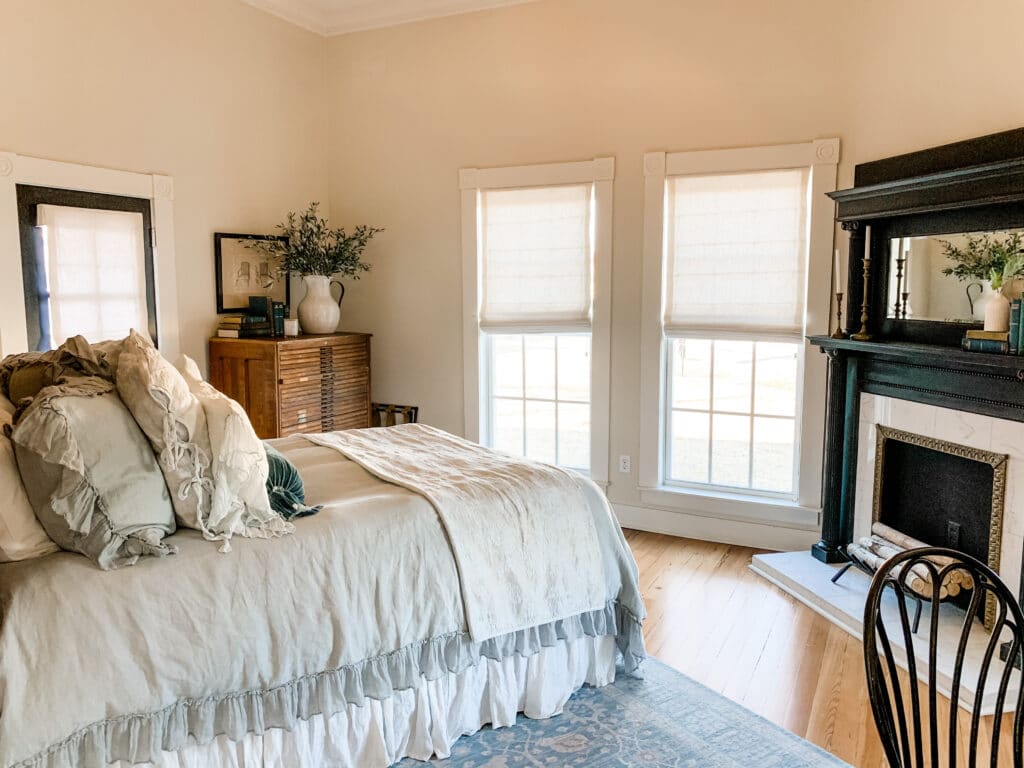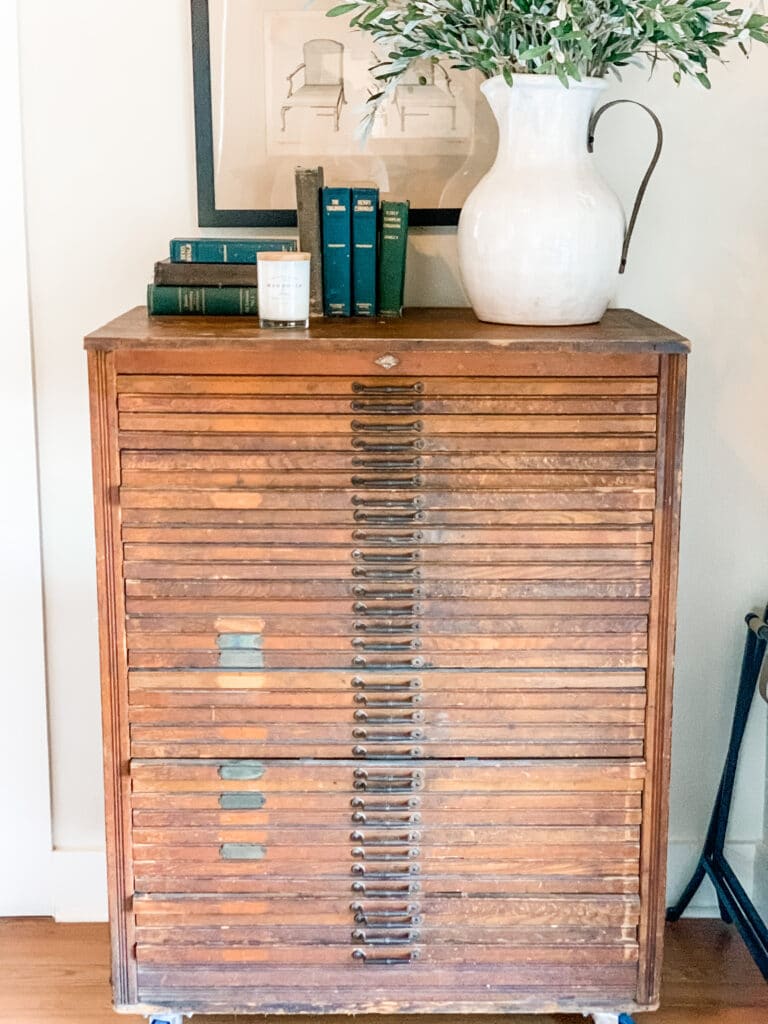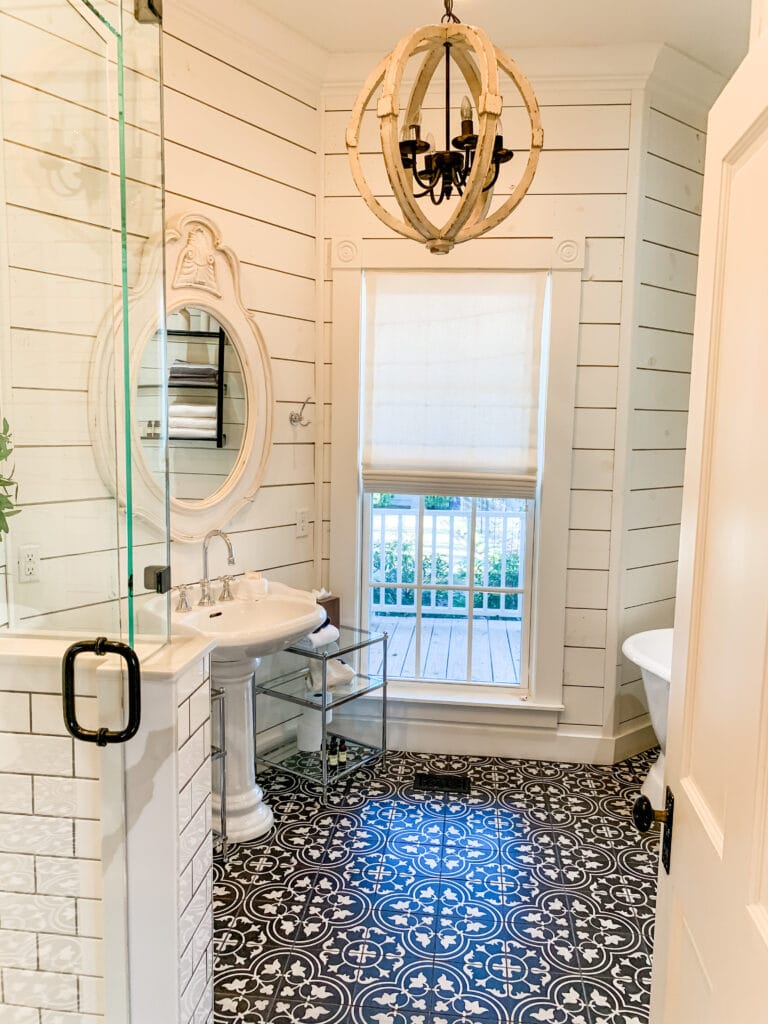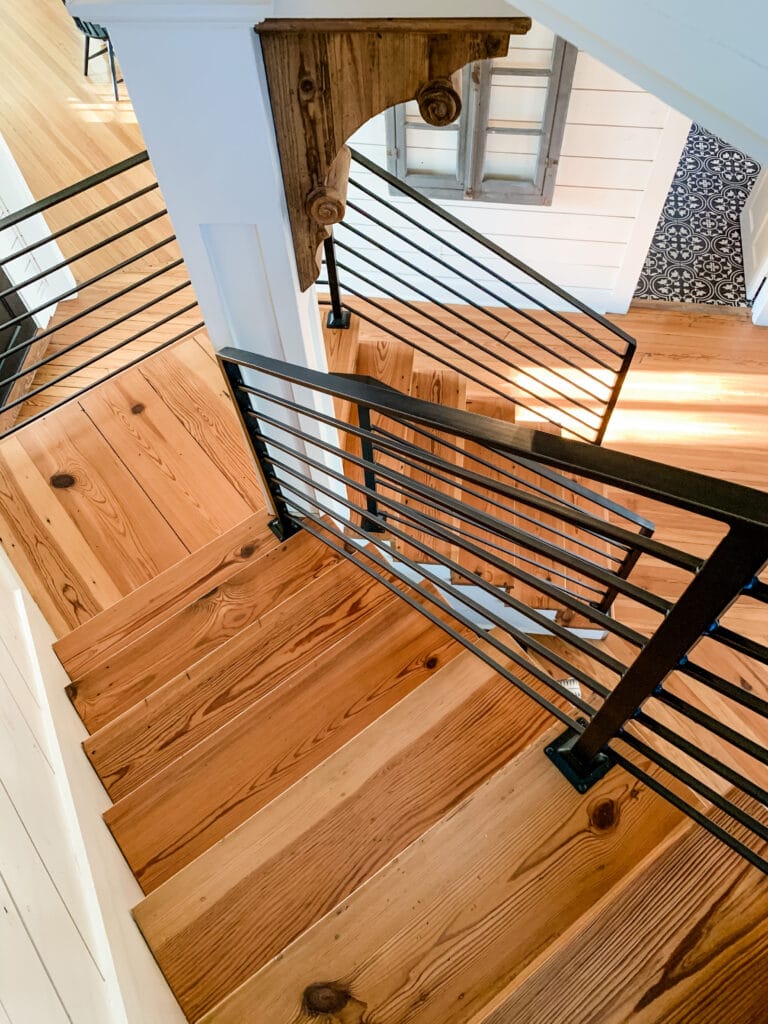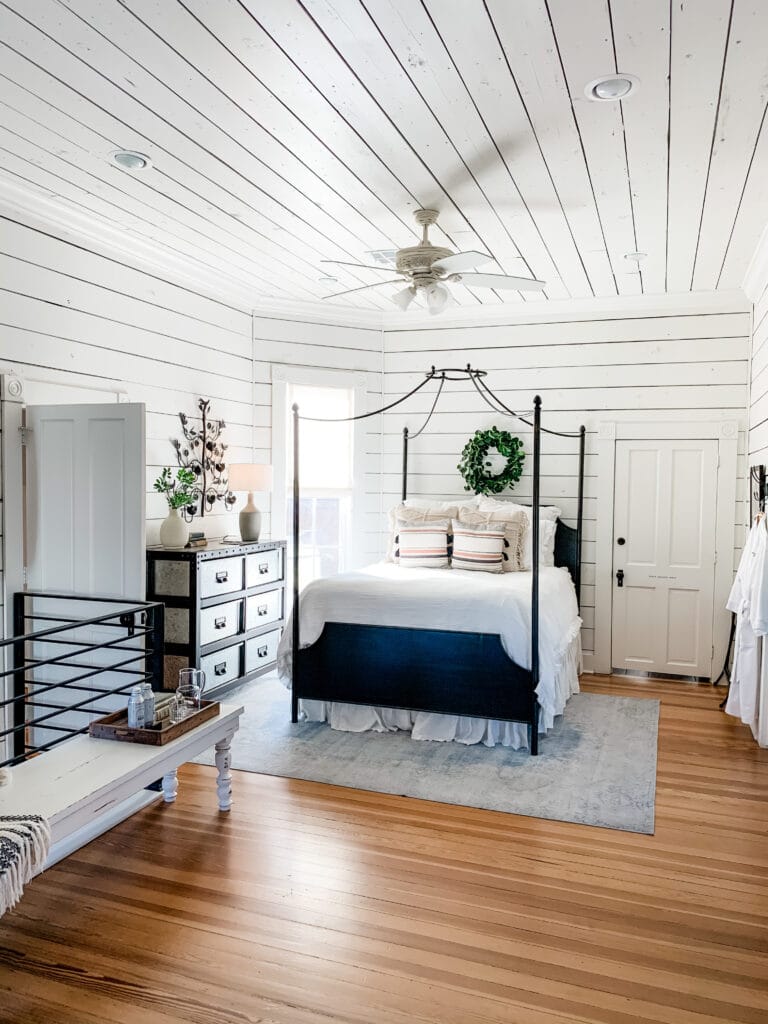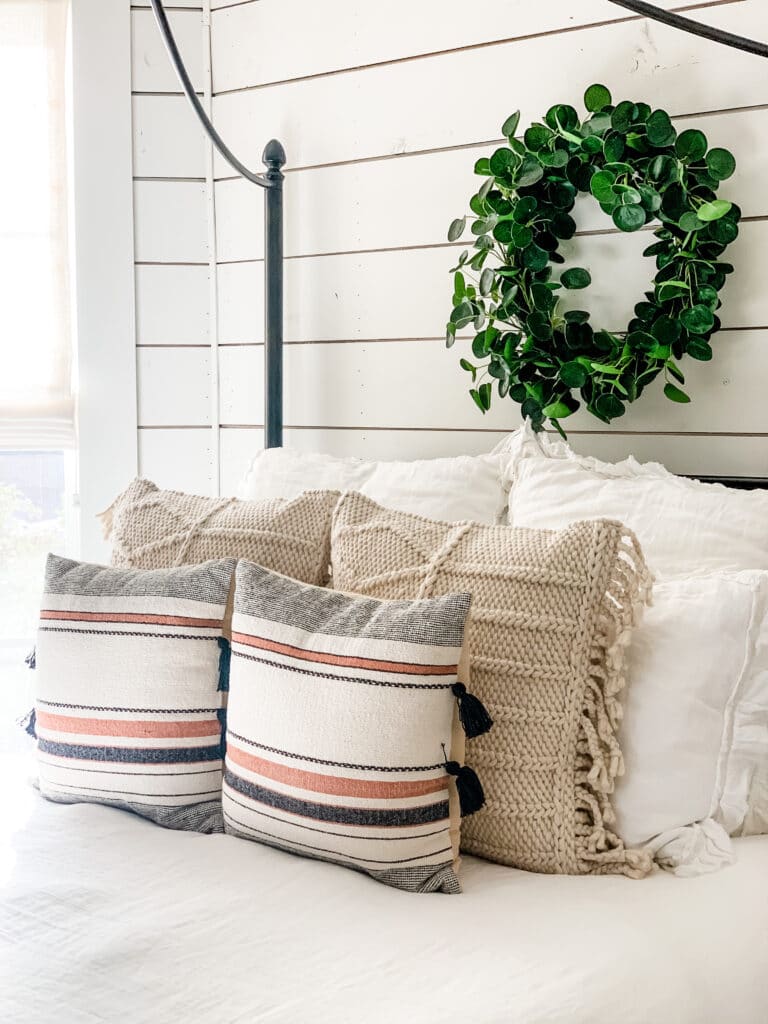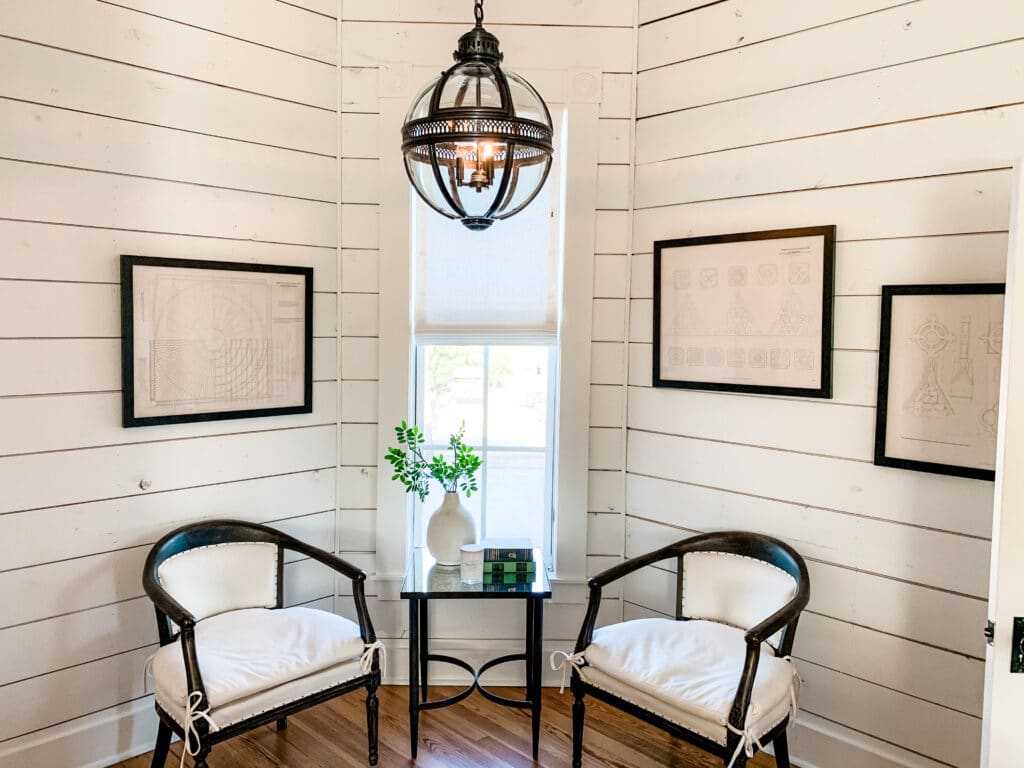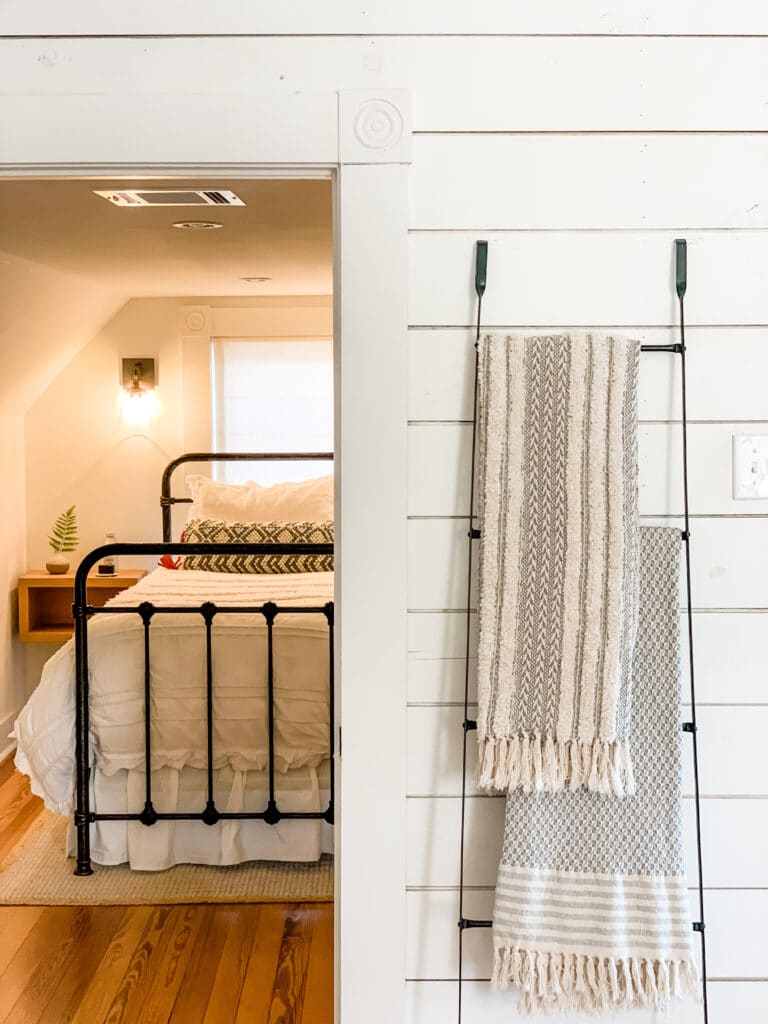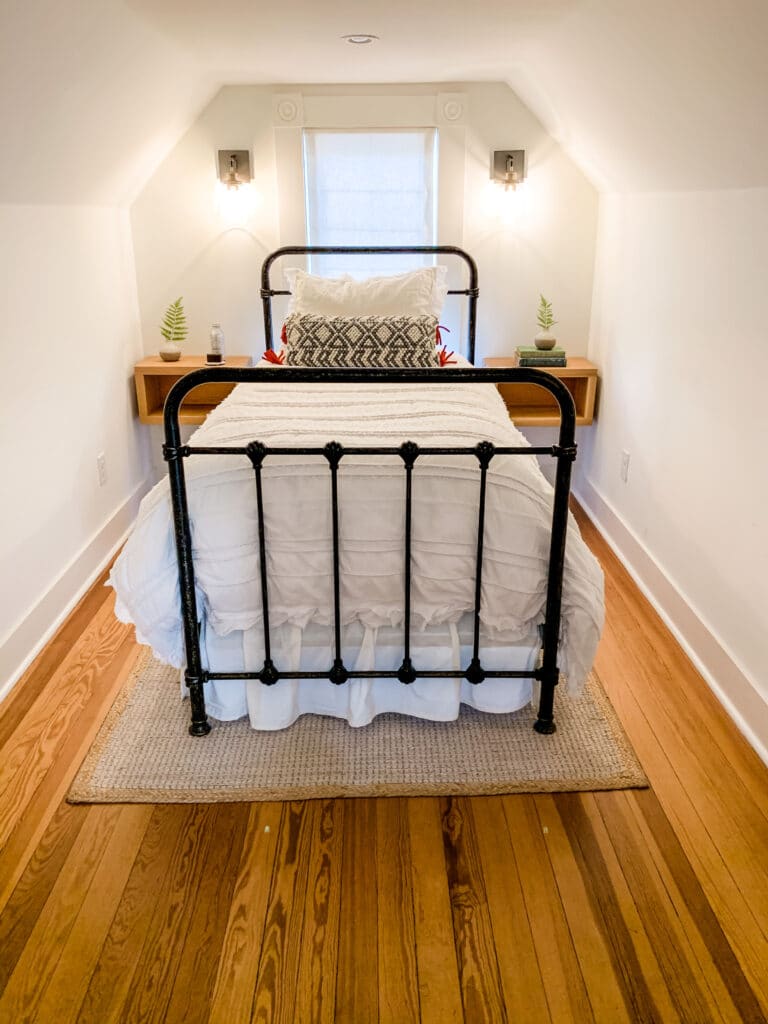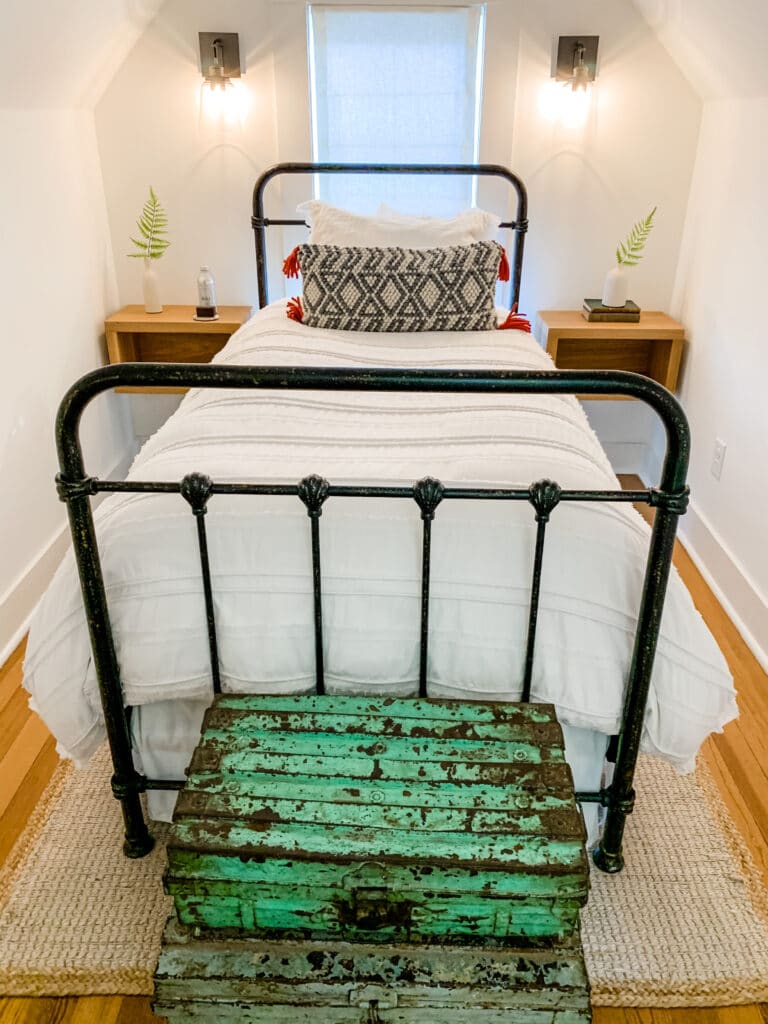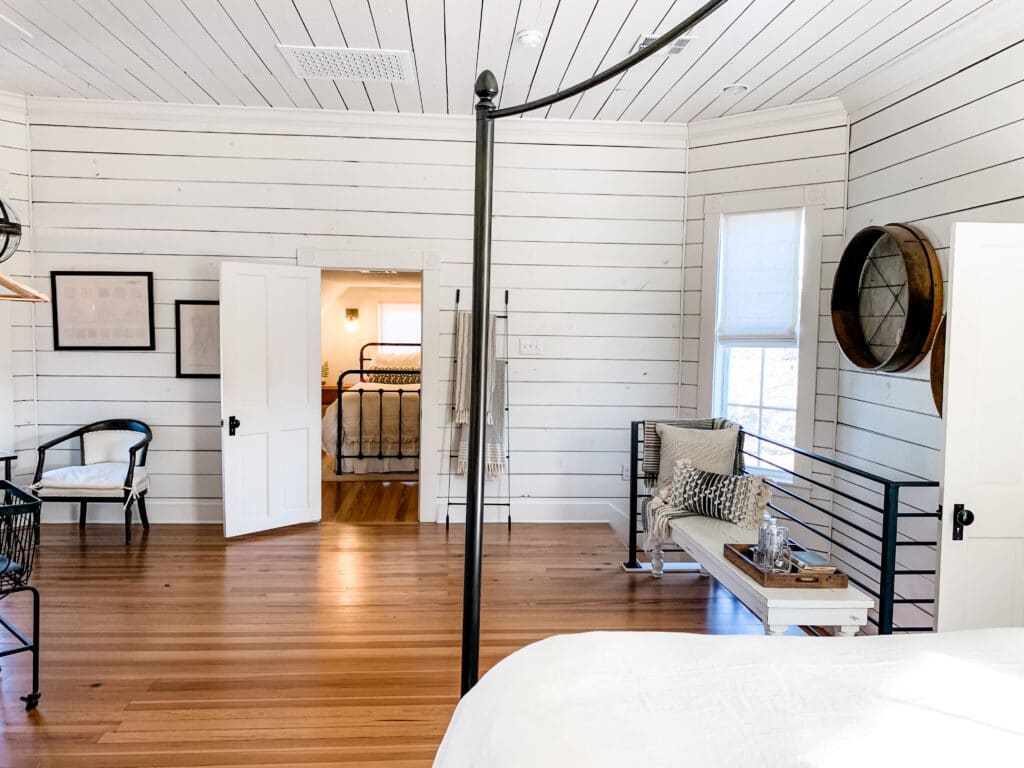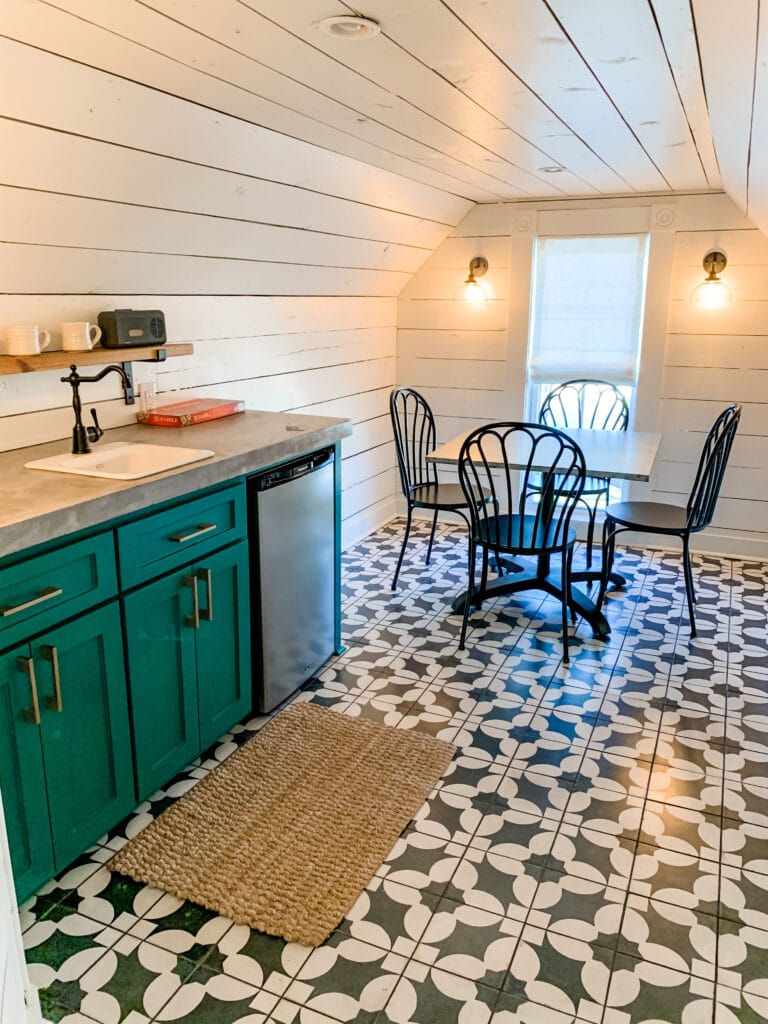 The house was an absolute joy to stay in… so homey, and I just felt like I should pinch myself the entire time I was there to make sure I was really staying there. The house had a porch on every side of the house, and the whole property was cared for immaculately. The house is actually in McGregor, a quiet little town, which is about 25 minutes from Waco.. and actually, one of the other vacation homes they own and rent out, The Carriage House, is a stone's throw away from the Magnolia House, in it's backyard… we lucked out royally when the group of ladies who were staying for the same 2 days as us in The Carriage House, happened to arrive at the same time as we did…. so of course, we swapped houses for a half hour or so, so we could each tour both houses.. I will share my glimpse into The Carriage House in a future post… but it was such a sweet surprise to get the chance to see inside The Carriage House as well, what a dream!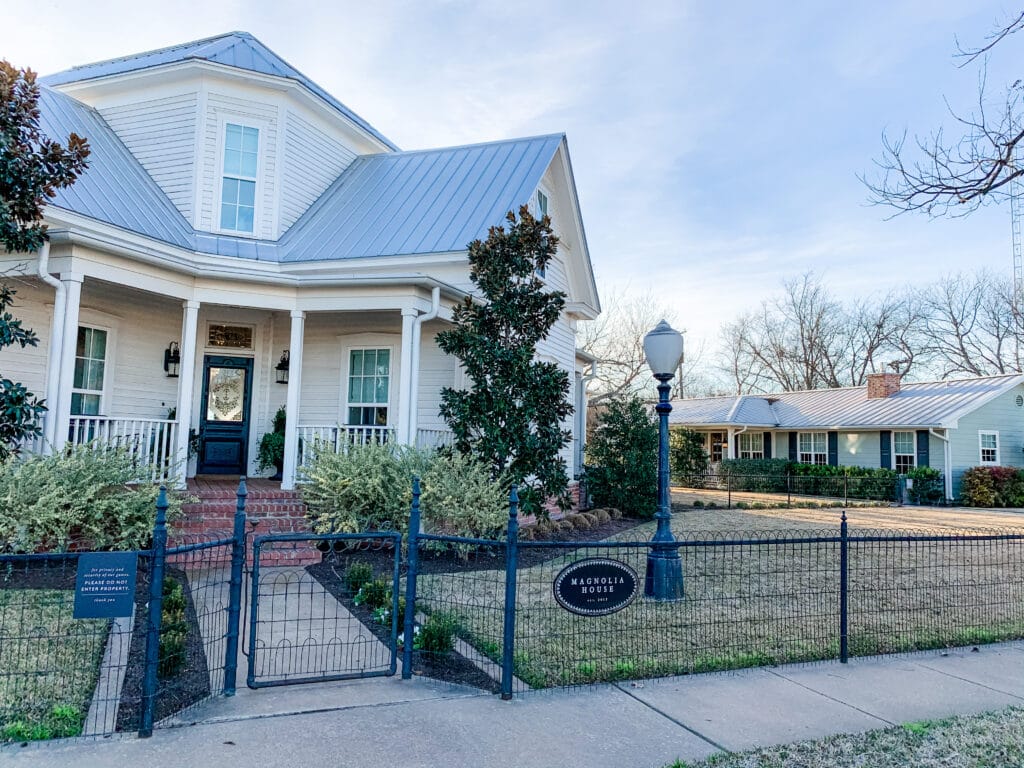 Our first night, my husband and I were whipped from traveling and I couldn't bring myself to leave the house, so we went to the local grocery store and picked up some appetizer finger foods and some great wine and made ourselves an easy dinner at home… let me just say, preparing food in Joanna's kitchen was an experience in and of itself… I think I giggled the whole time… we then snuggled up in the living room and watched a few episodes of Fixer Upper (because it just seemed appropriate and all their episodes happened to be organized and stored in a digital DVR folder they provide for their guests…seriously, they think of everything!)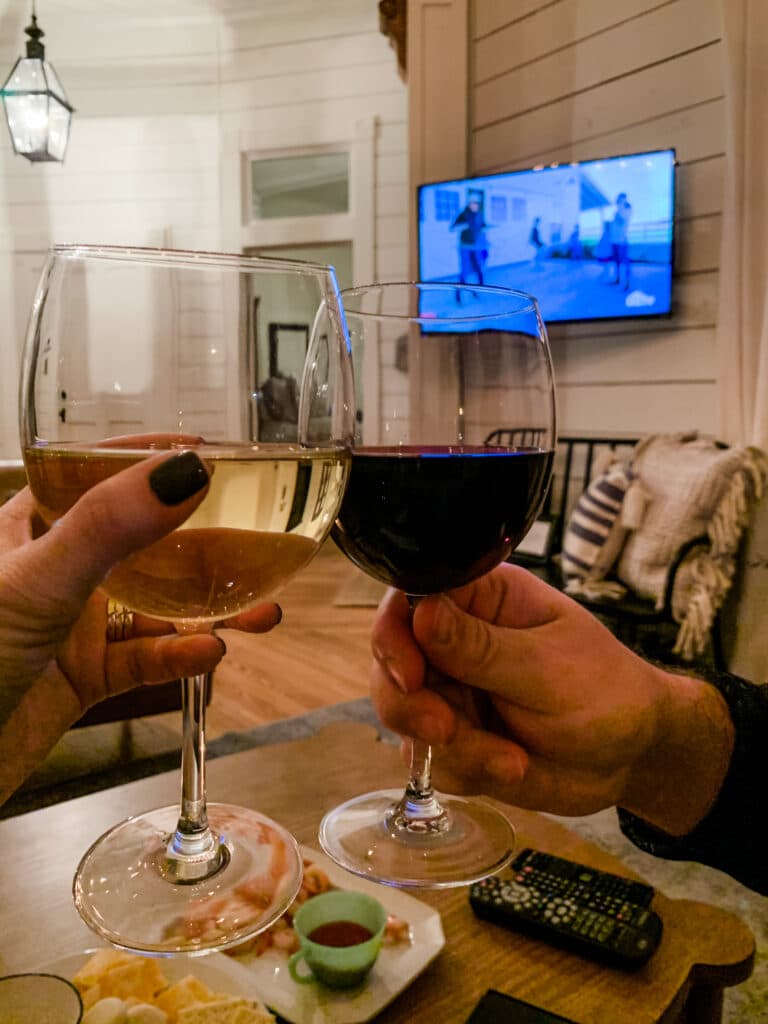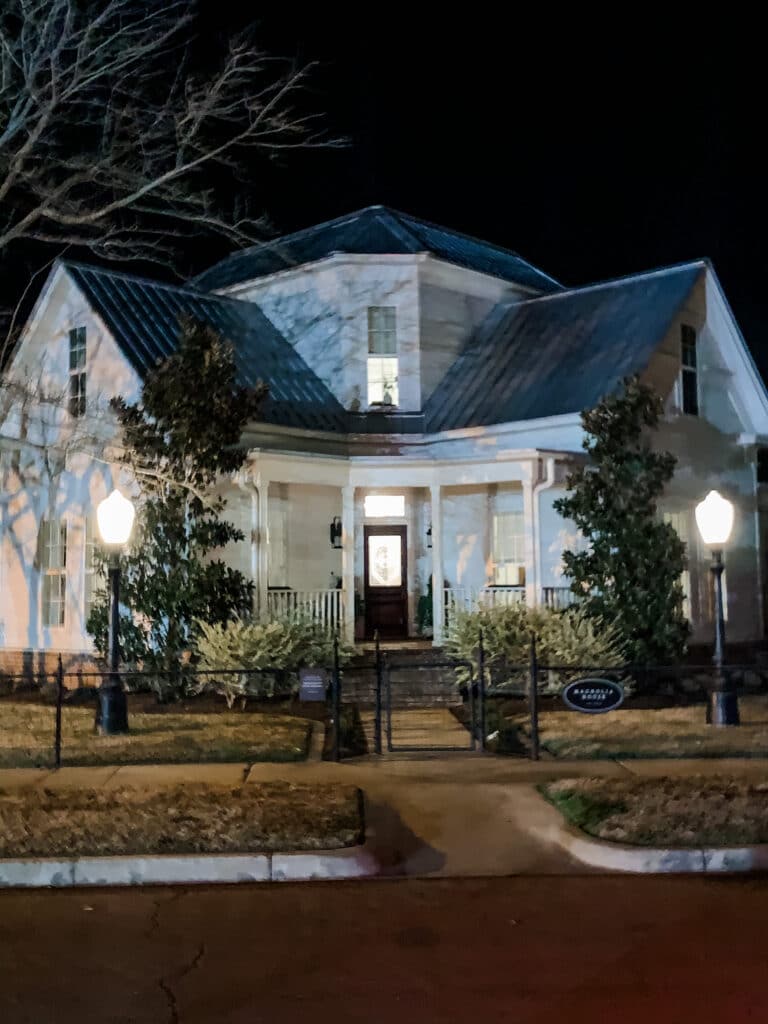 The next day my hubby and I did venture out for the day, starting first at Magnolia Table for a 10 am reservation they provide their house guests (the 'breakfast' portion of their bed & breakfast) and then we hit the Silos to check out the Magnolia Market at the Silos, Silos Baking Co, Magnolia Seed & Supply Co., the iconic food trucks, and all that is new at Magnolia… the Shops at Magnolia, the beautiful church, woofle ball field, Magnolia Press Coffee Shop, and the Magnolia Home furniture store (which I completely forgot was new there too… so that was a welcome surprise!) I will blog about all of these areas to experience at the Silos, in a near future blog post… so stay tuned for that. I had been to Magnolia before in 2018, so I'd already seen half of the complex… but if you are going for the first time I'd give yourself 2 days at Magnolia so you can really relax and take it all in without feeling rushed… and another day or two as well to take in all else there is to shop and see in Waco.. if I had had another day of my trip, I would have spent an entire day just relaxing at home in the house! I'll share about all the places to shop, dine, and stay in Waco too, in a future post… soon!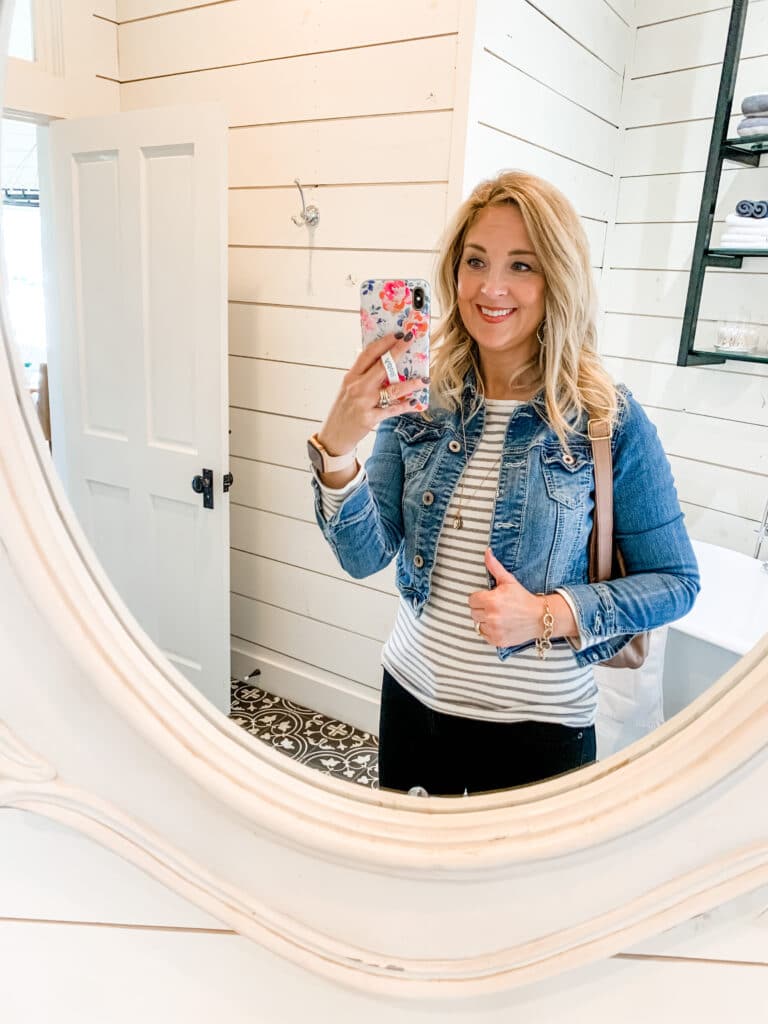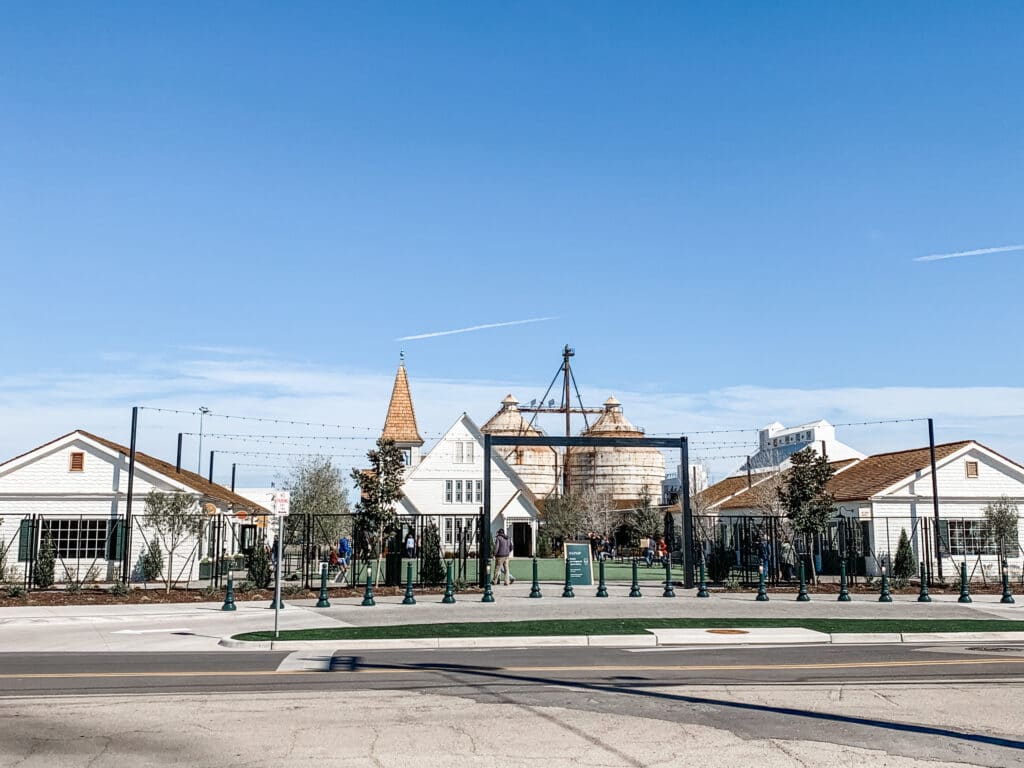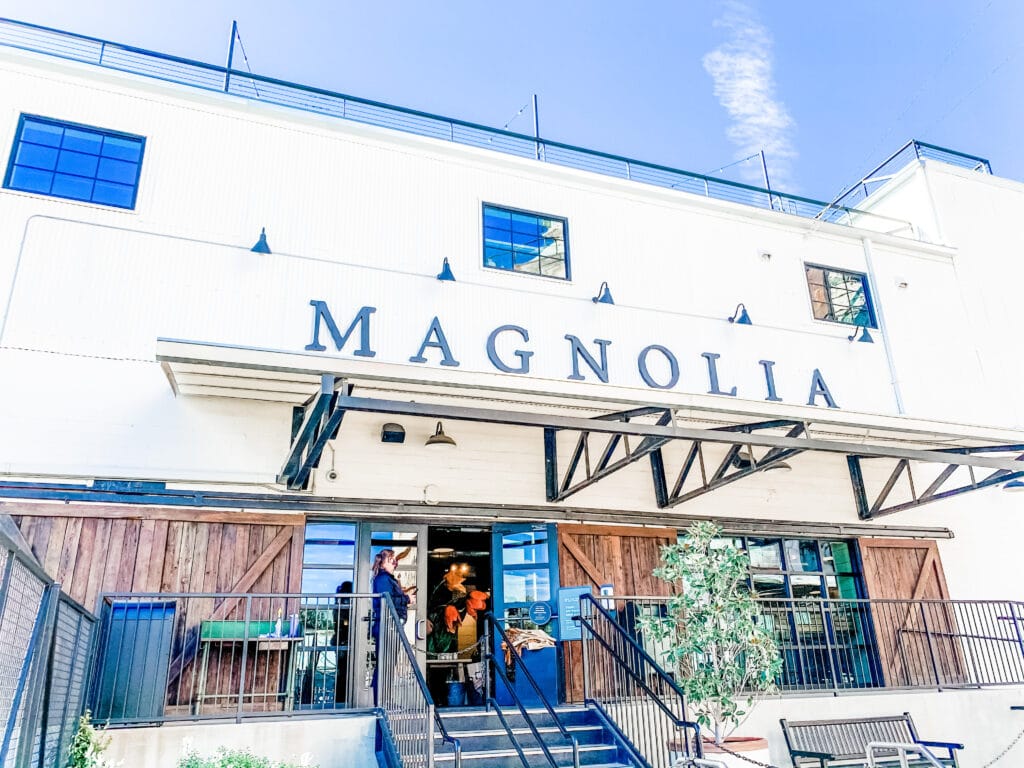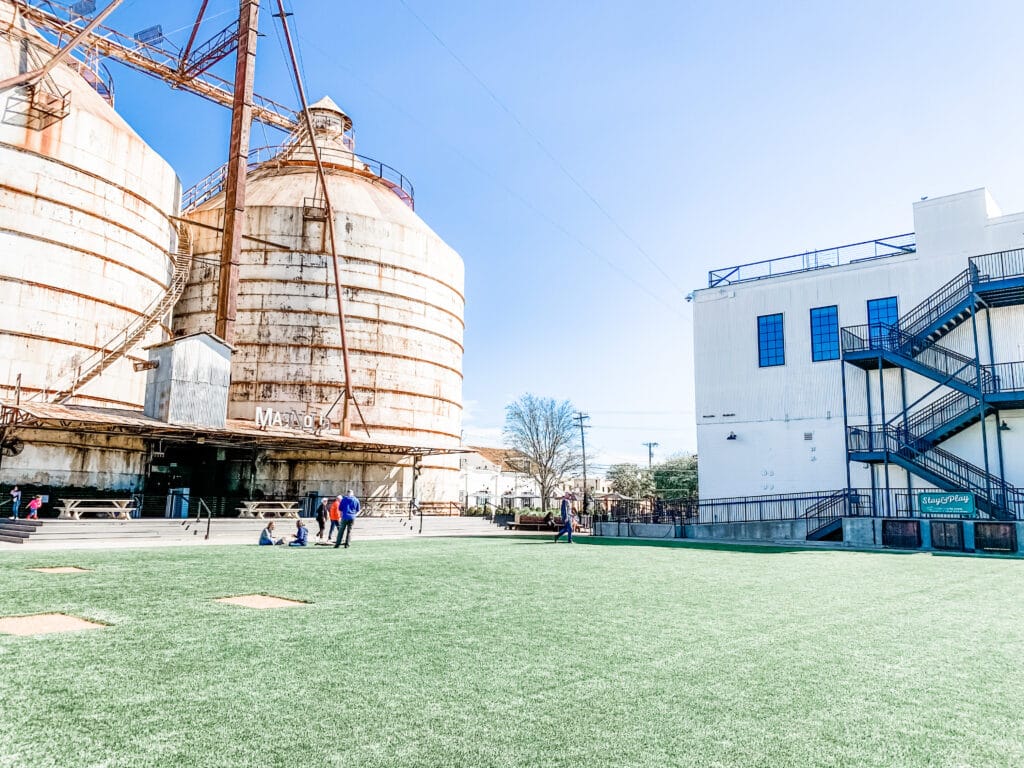 I hope you enjoyed this post about my stay at the Magnolia House, a bucket list experience for me, for sure!! If you are interested in staying here, or any of their other Magnolia-owned Fixer Upper vacation rentals… check out their booking informations here, and plan your trip!…. a romantic getaway, or split the cost with a group of friends or family for a fun girls trip or couples getaway!!… you will be so glad you did!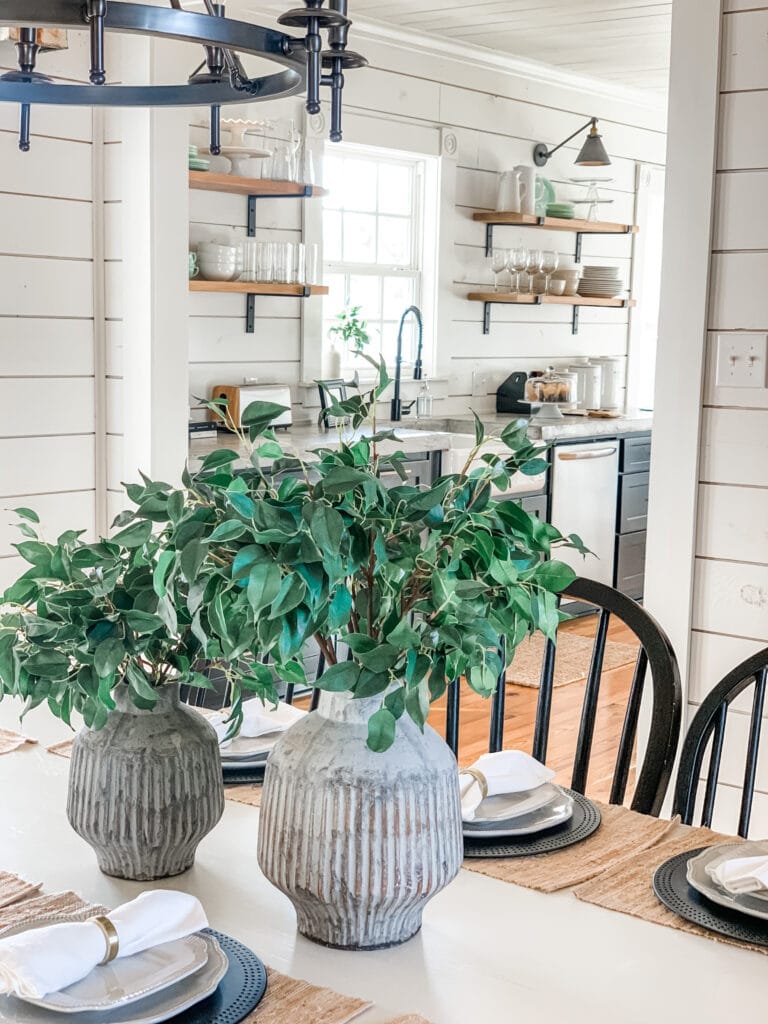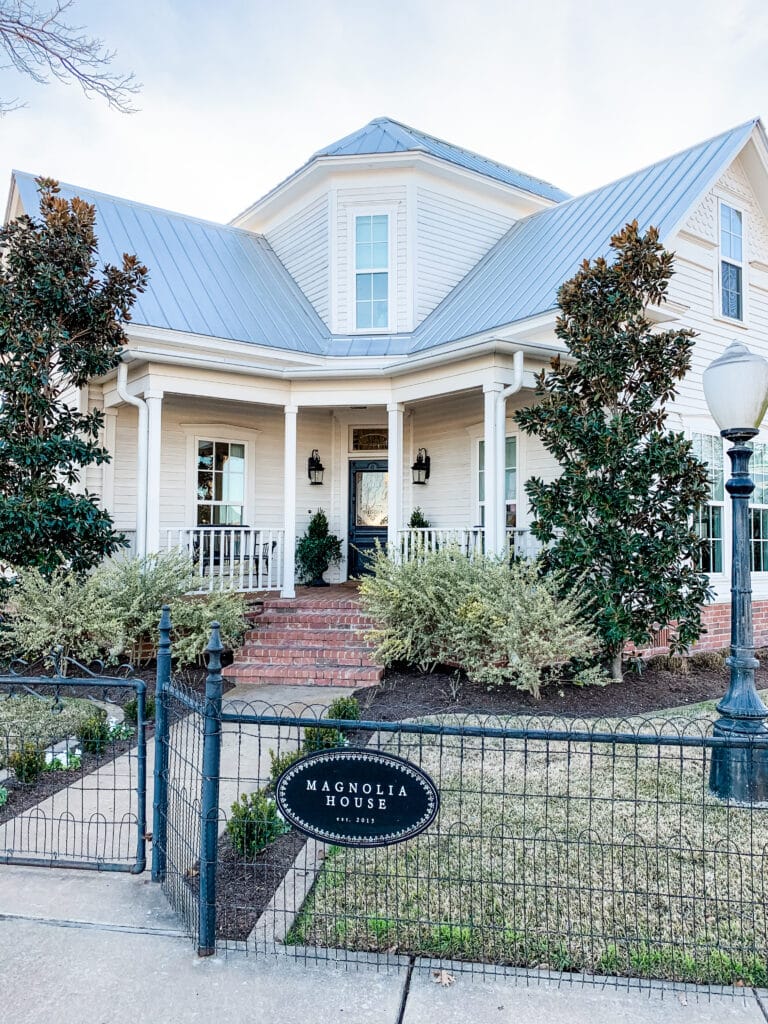 I'll be in touch with more about Magnolia at the Silos, and other things to do in Waco, and my sneak peek at The Carriage House.. all in future posts…so make sure you are signed up for my Email list so you don't miss any of my new posts! Message me or comment below if you have any questions about the Magnolia House or my trip.. I'd be so happy to help you as you plan your fun trip to Waco!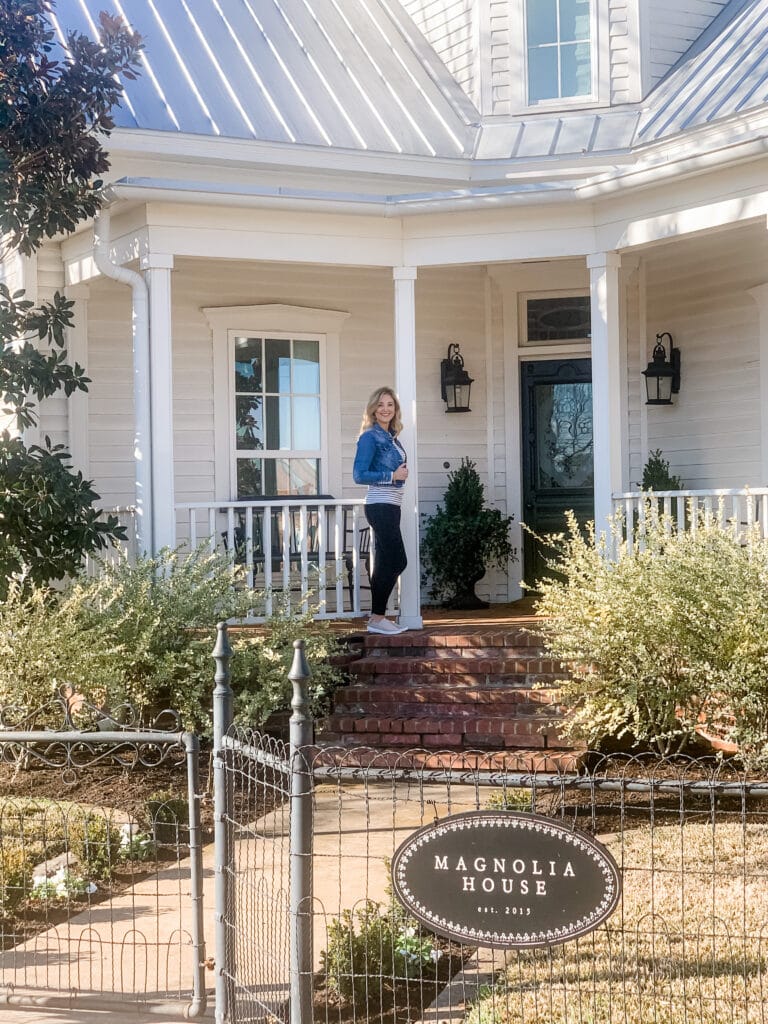 Happy Travels, friends!