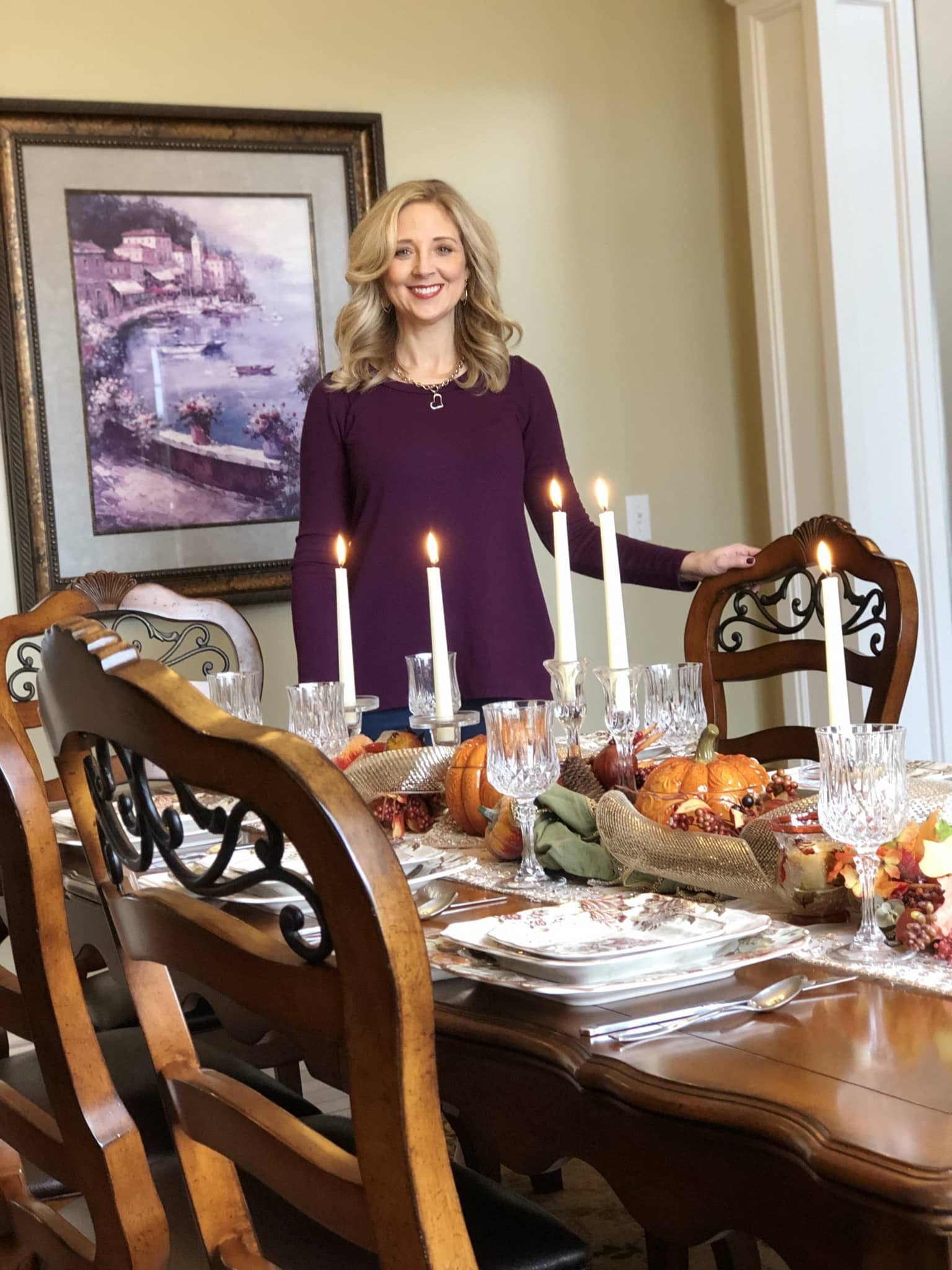 Happy Thanksgiving friends!  I hope you all enjoy a beautiful holiday filled with family, friends, good food, and possibly a much-deserved nap for all of us! 😉 Today I thought I'd share a past tablescape that I created for our family Thanksgiving a couple of years ago. I remember this Thanksgiving well, and that I really enjoyed my day… Christmas music was on, the smell of turkey was in the air, and I felt a sense of peace and simple joy preparing our meal, setting and decorating the table, and relishing in how good it felt to just be home. Dinner ended up being wonderful and my day of effort and preparation was well worth it as everyone seemed to enjoy the meal that brought us together around the dinner table. I hope you enjoy taking a peek at this tablescape and perhaps it will give you some inspiration as you set your table this Thanksgiving too!
My Thanksgiving Dinner Table…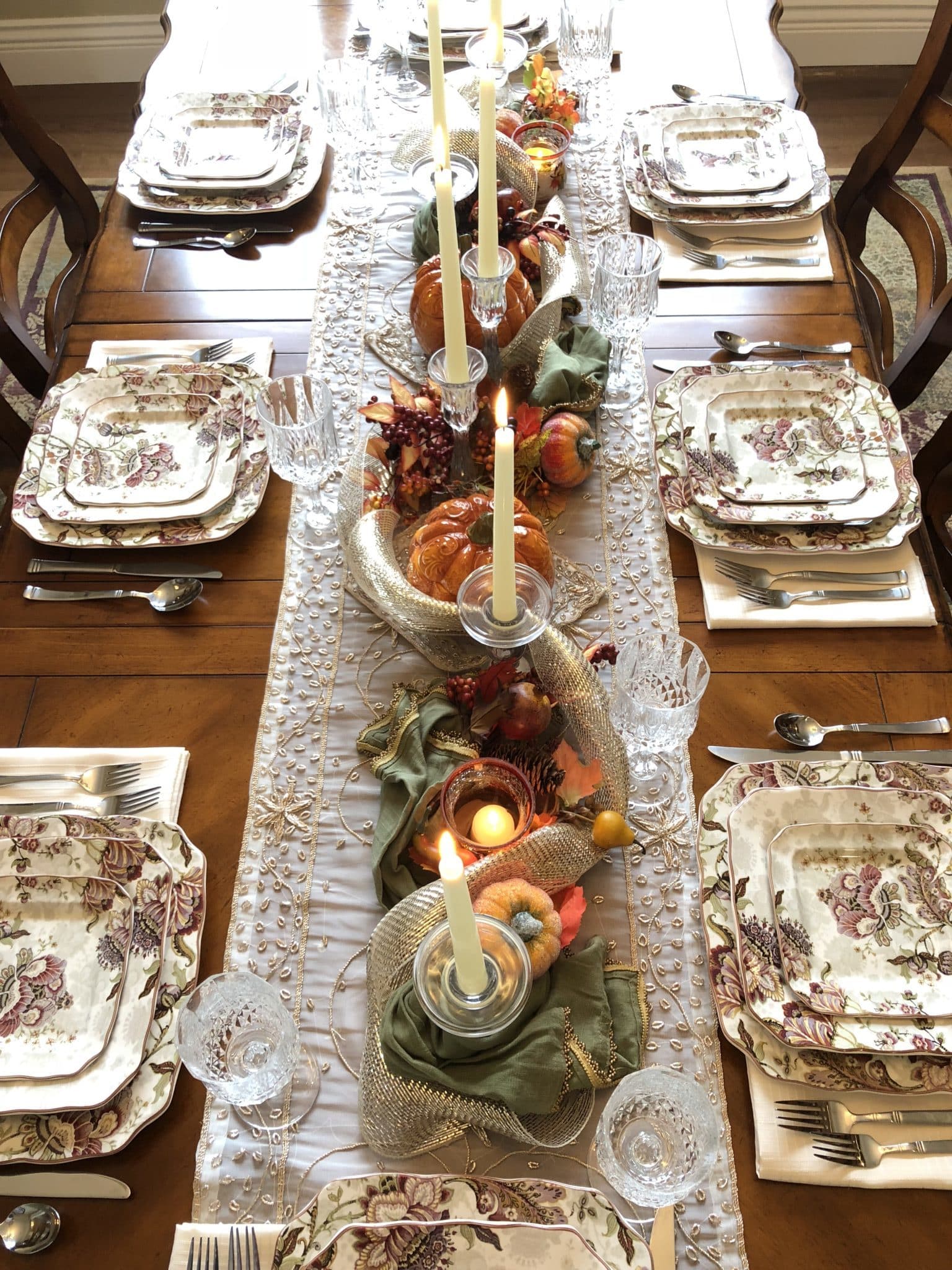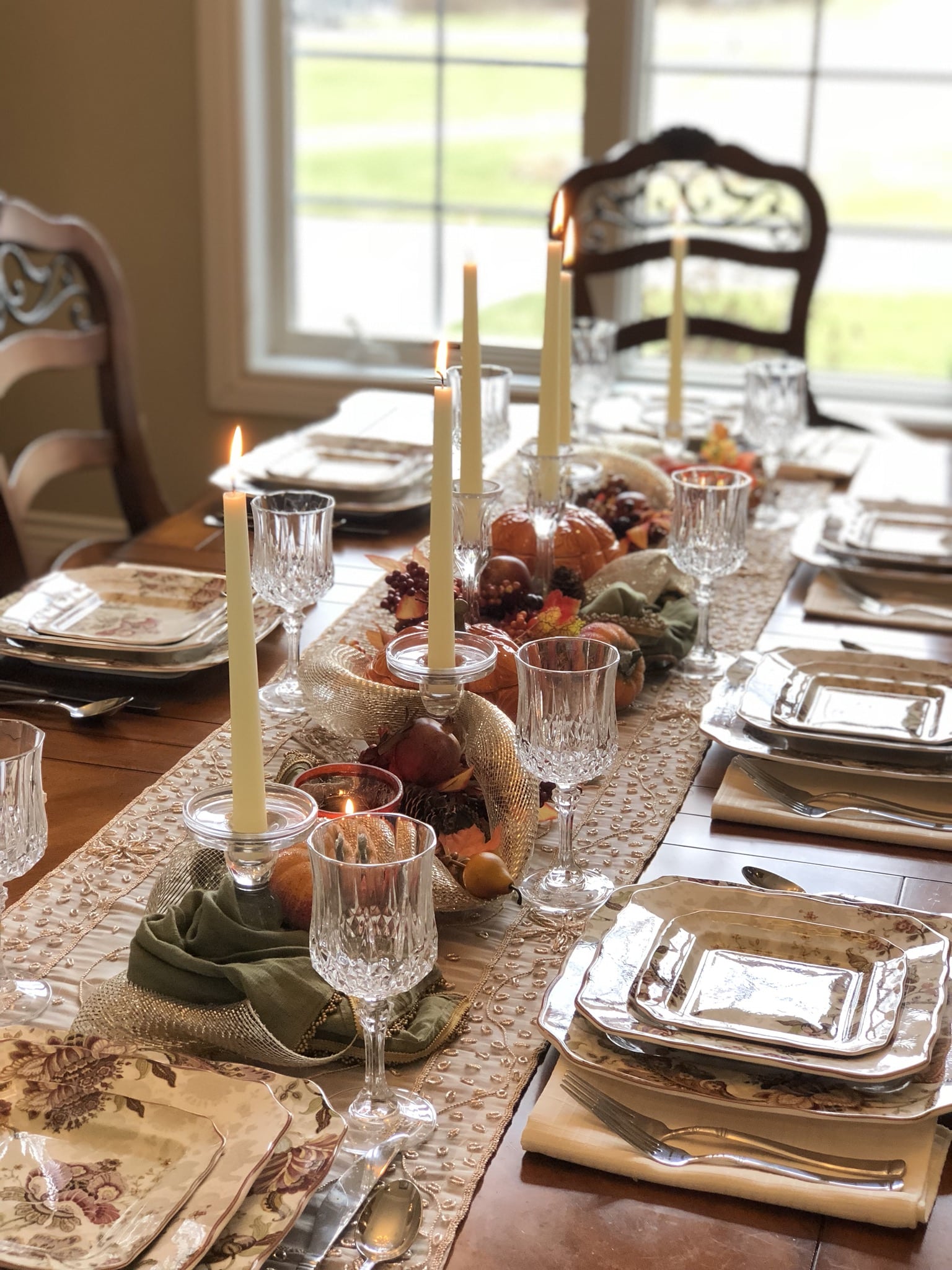 I had so much fun creating this look for an 8 person setting using pretty dishes I display in my hutch throughout the year, and creating a centerpiece with a gold embellished table runner, and trail of fall foliage, taper candles, ceramic pumpkins, green cloth napkins, and a stream of gold ribbon to dress the entire length of the table. I think it created an elegant, inviting look for my family to enjoy our dinner together.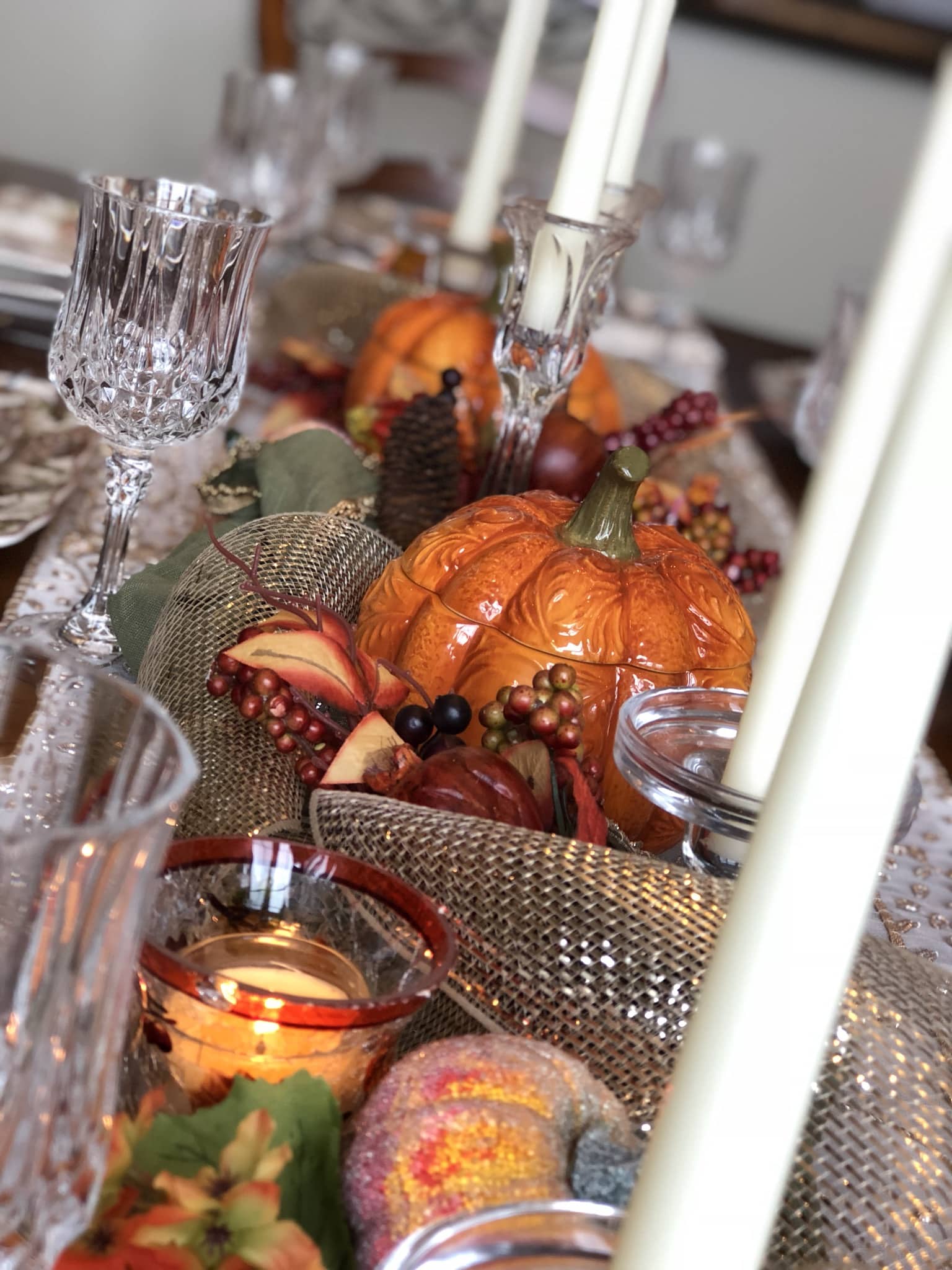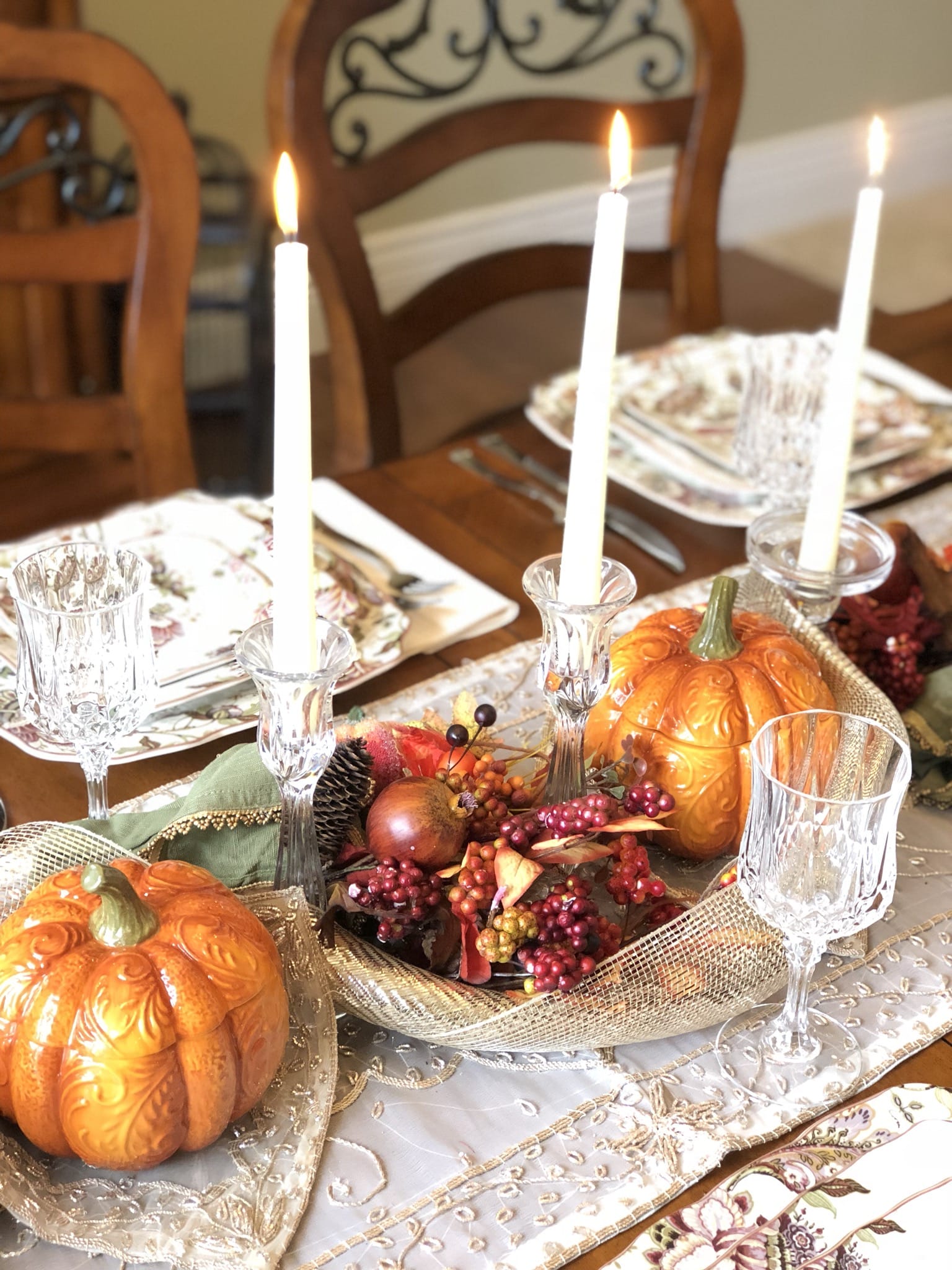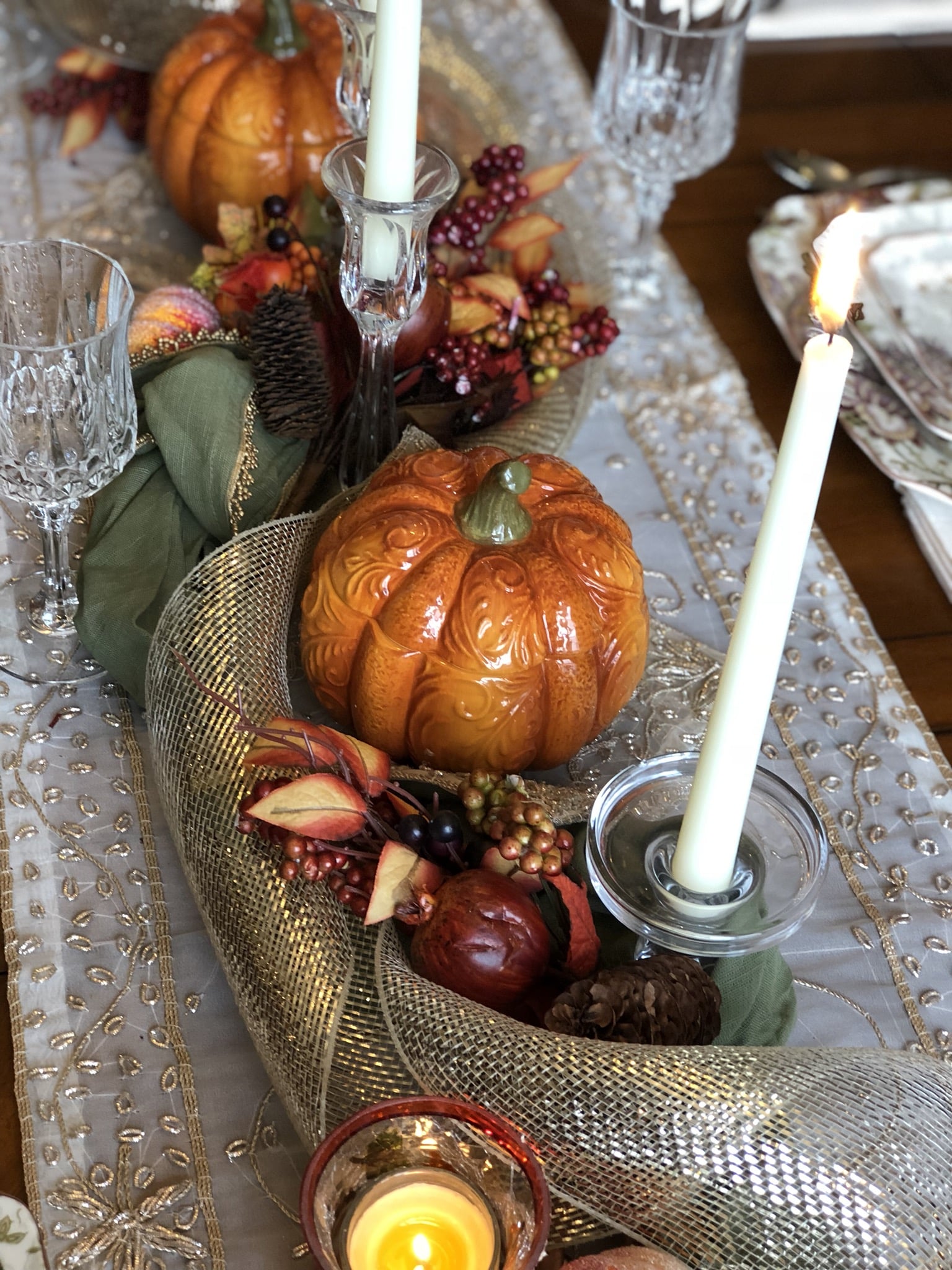 I enjoy having the opportunity to use the dishes and crystal glasses that decorate my hutch throughout the year… sometime I wonder why I don't use them more often and I'm reminded to use the pretty dishes ya'll! I got this set actually at TJ Maxx many years ago, and my crystal glasses as a wedding gift, and still love them as much as I did when I added them to my home.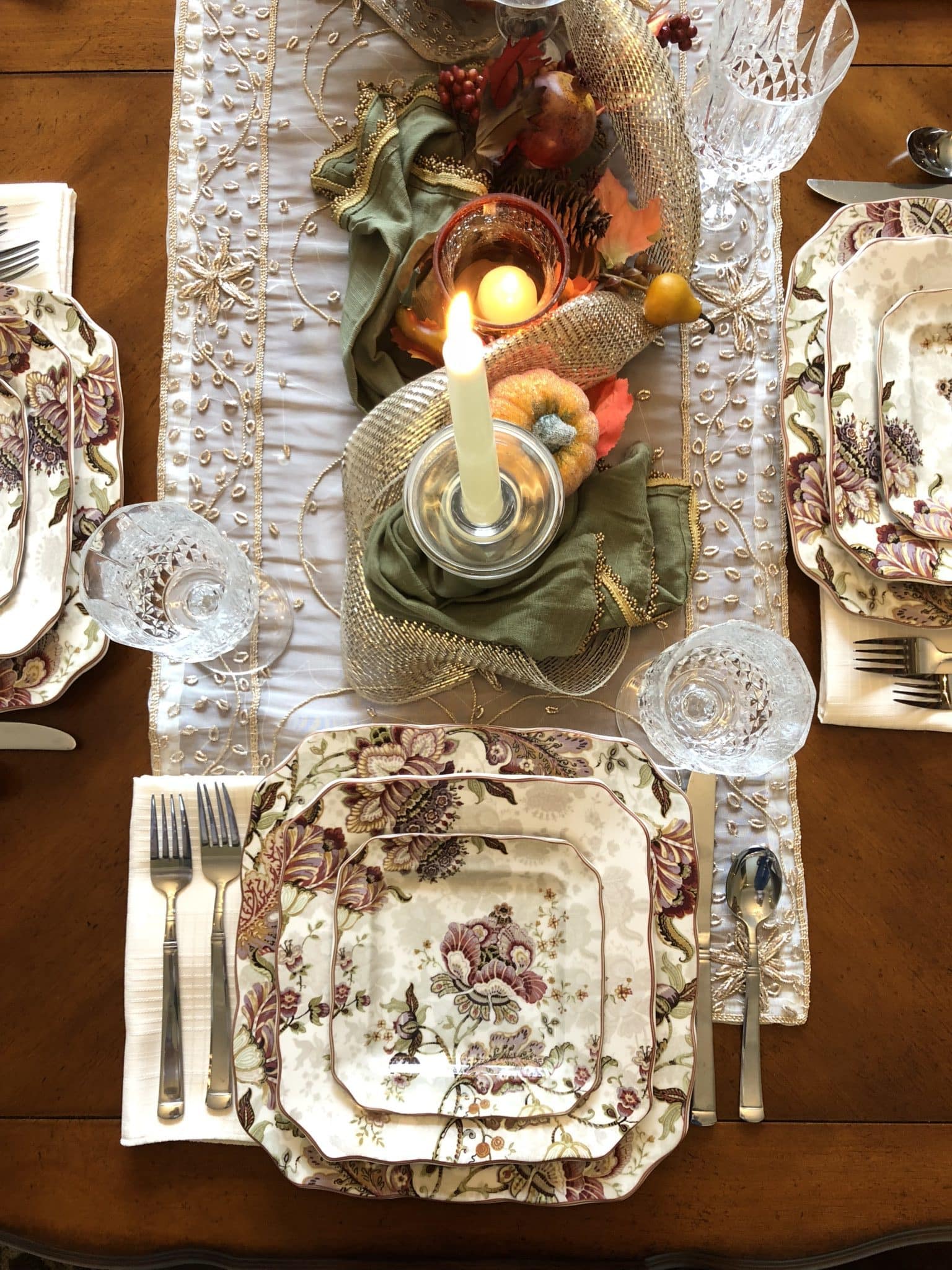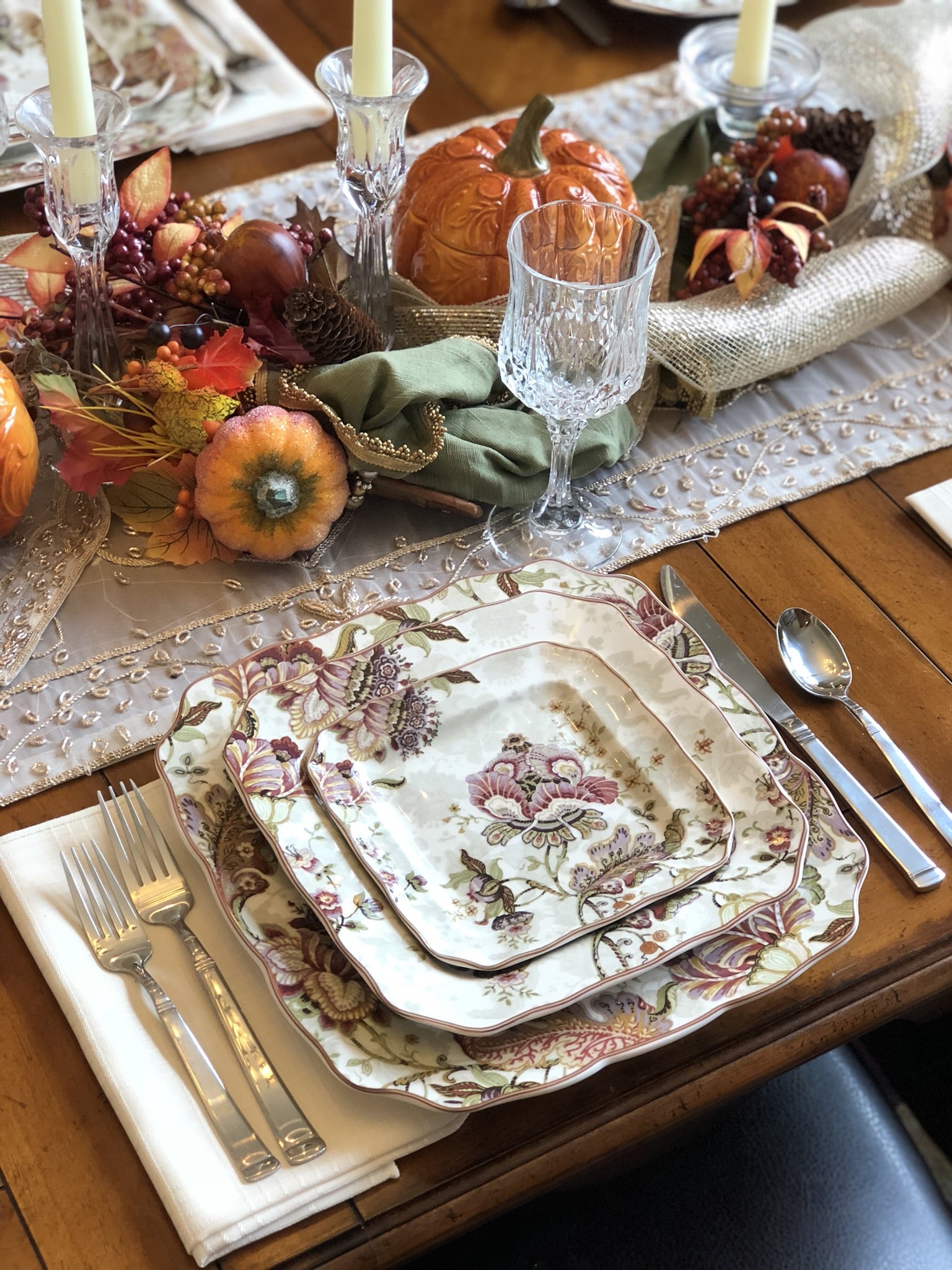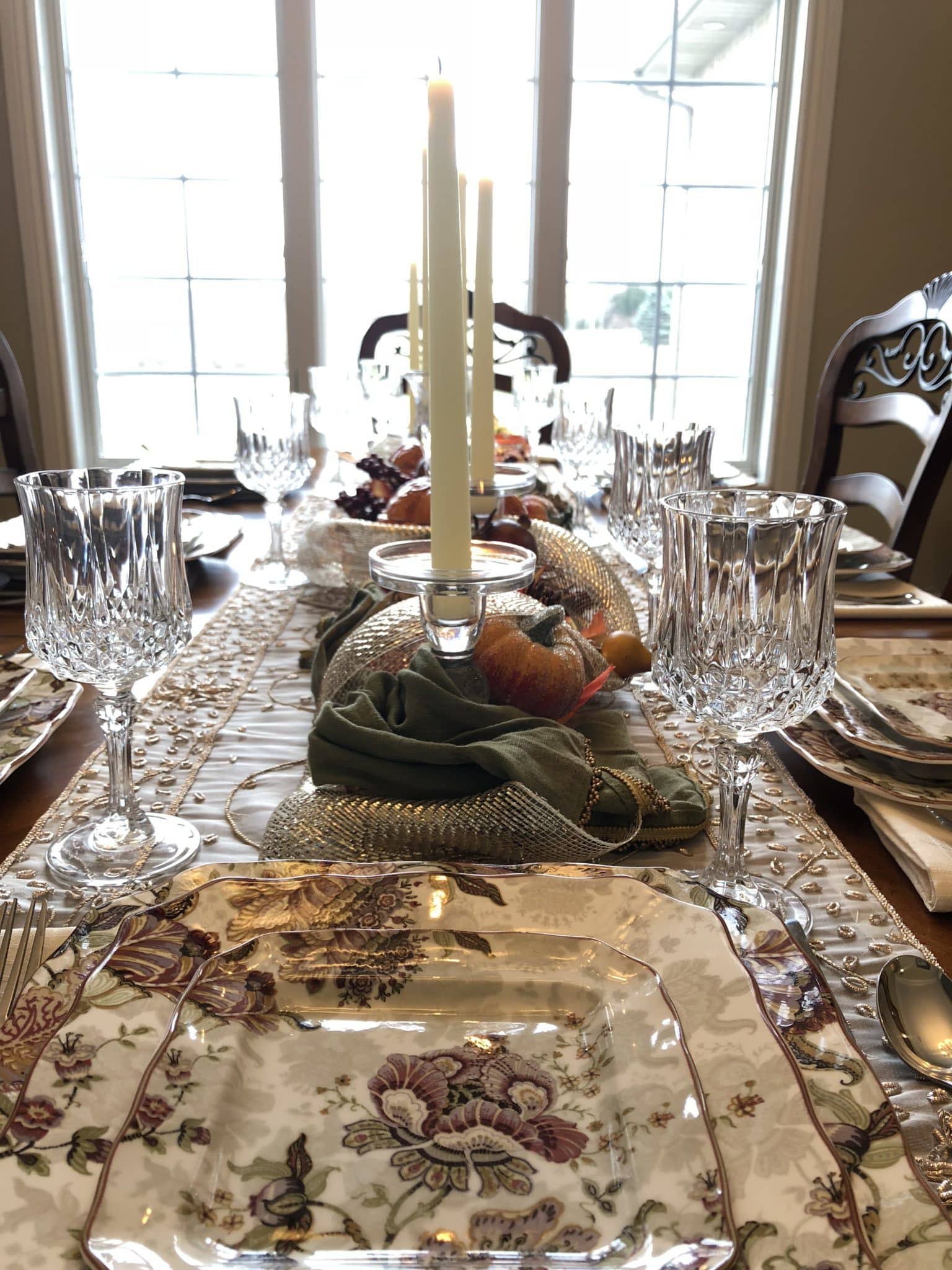 I mainly decorated my table with pieces I already had in my home, and find that sometimes using these familiar pieces but arranging them in a new way can bring new life to a space and appreciation for the things I already have.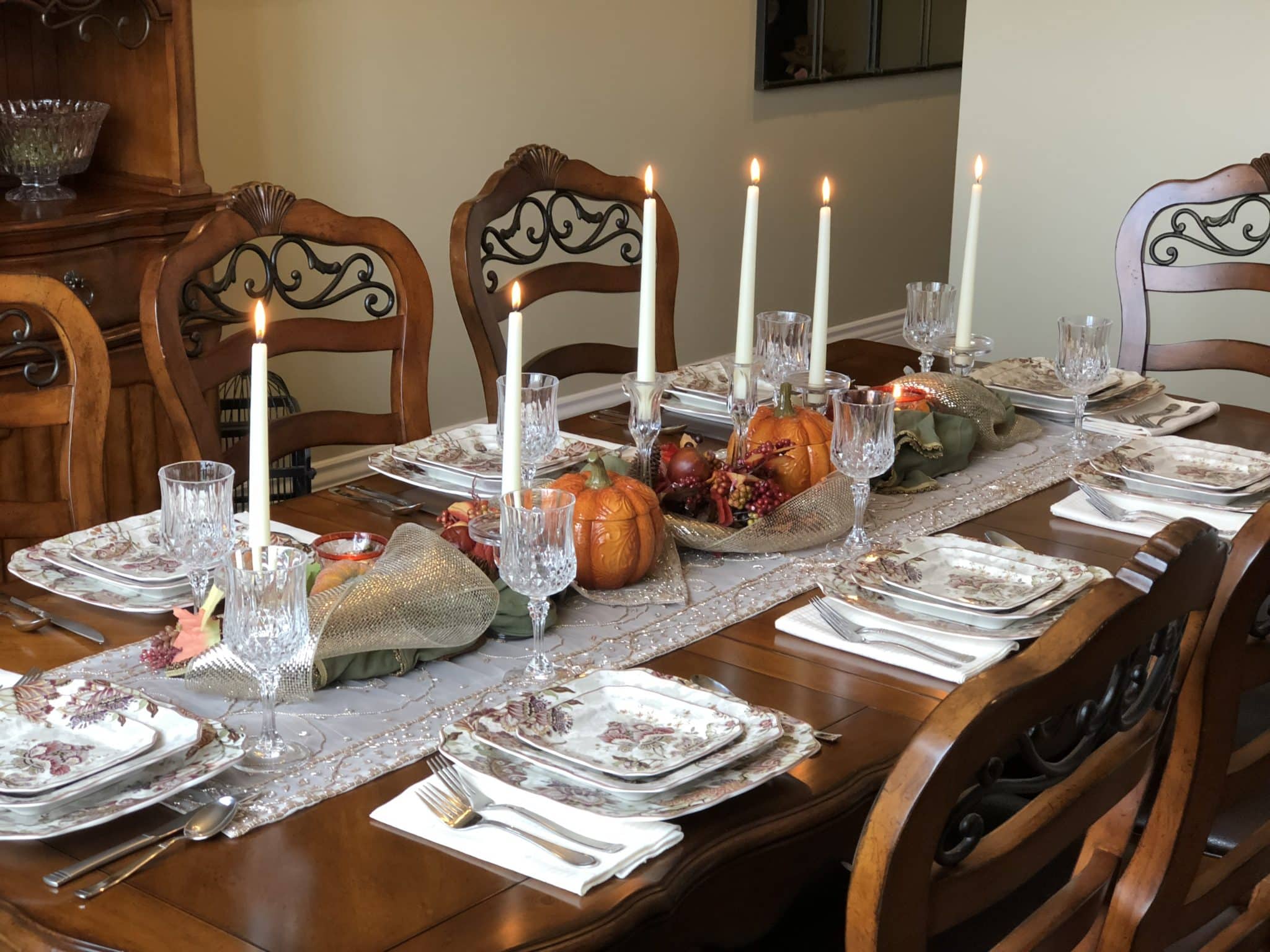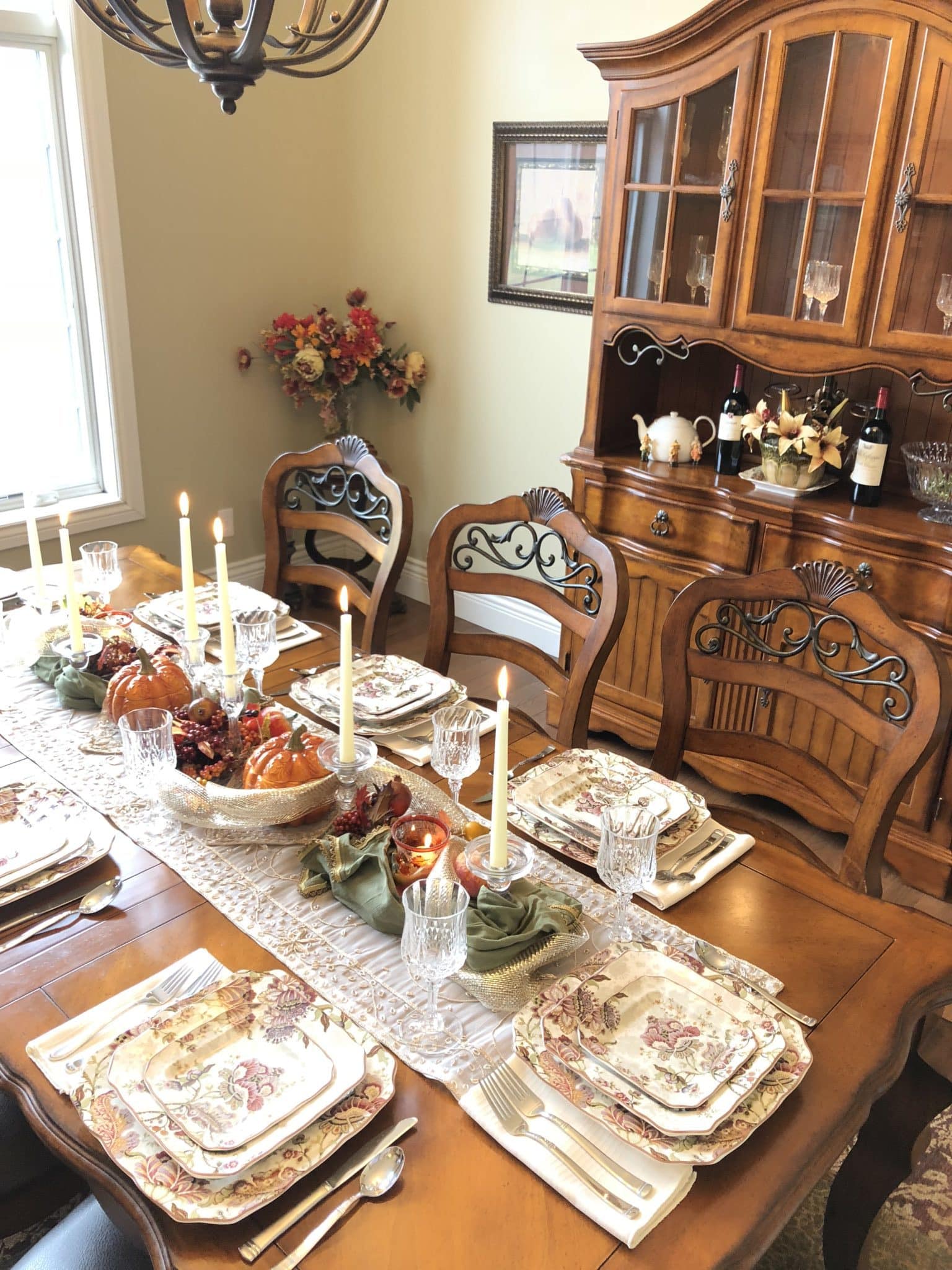 I like the idea of using furniture for functional purposes like a buffet for dessert, wine, tea and coffee, creating a purposeful space that can also carry on the pretty aesthetic from your table to other areas of the room. Here I set my buffet with an apple pie and dessert wine.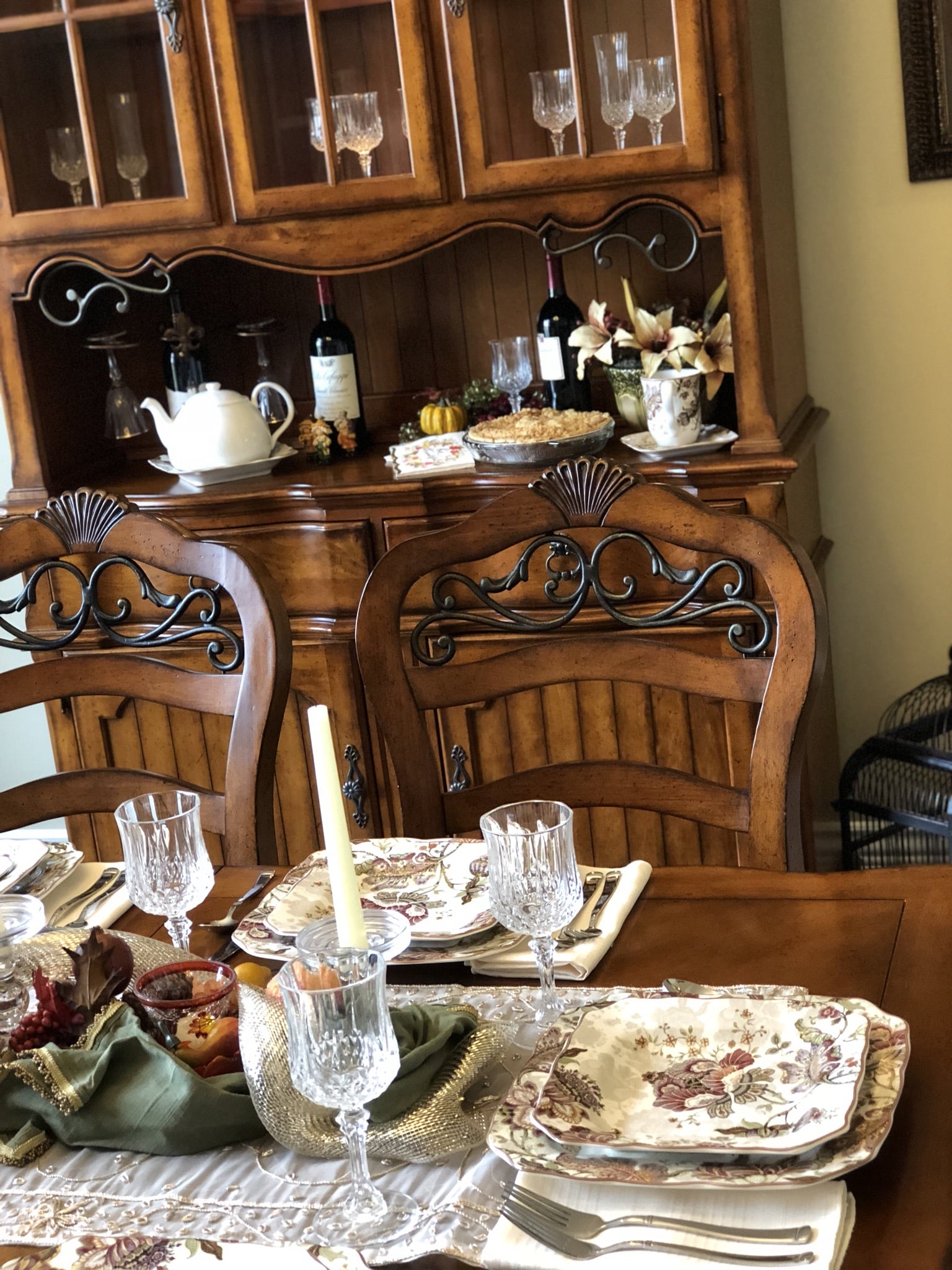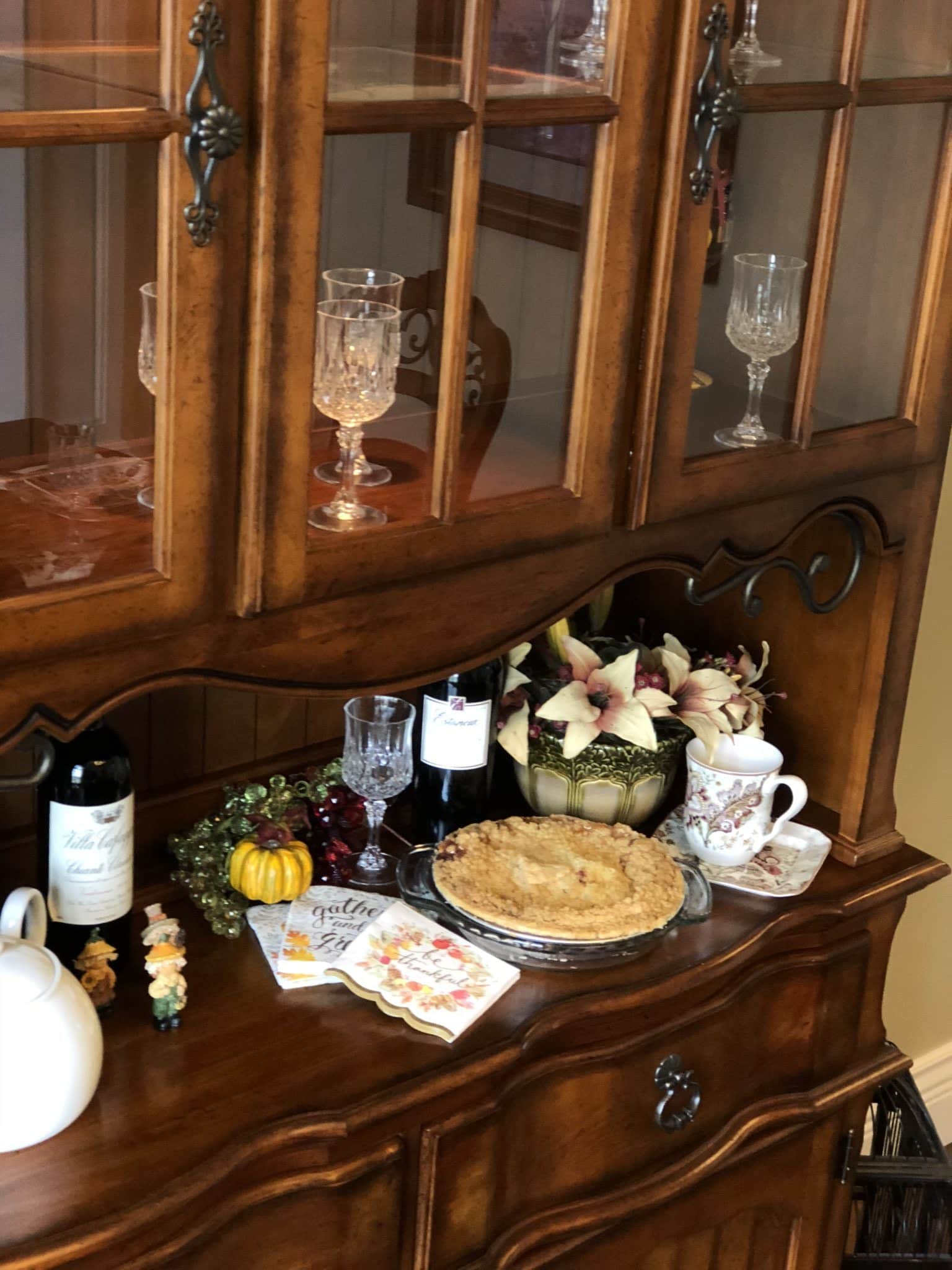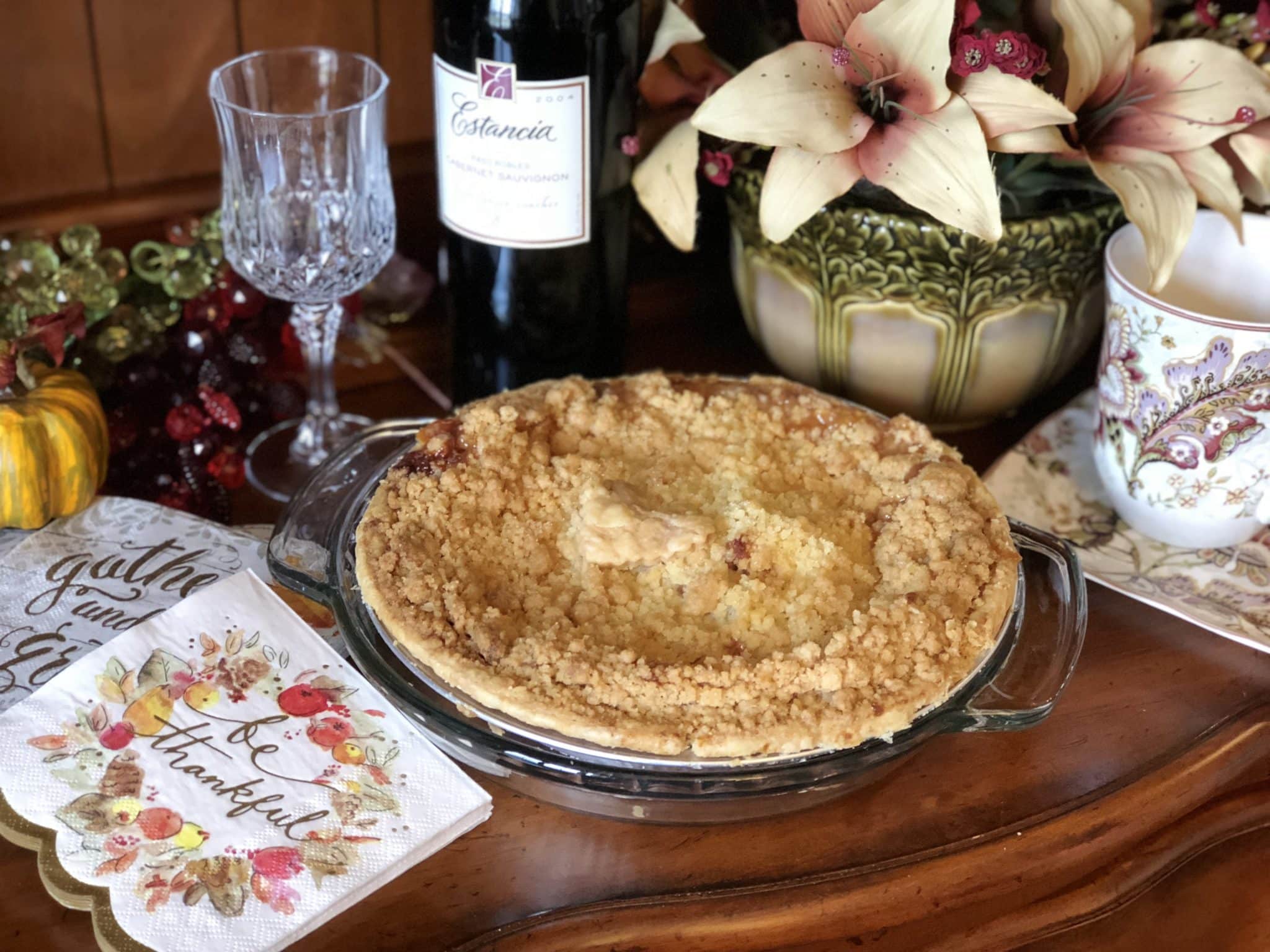 I also love how a look can change a bit during different times of the day. Here, you can see how my dining table transforms a little come evening time…the lit candles added a bit of extra cozy ambiance to the setting, helping to create a warm and inviting feel for our evening dinner.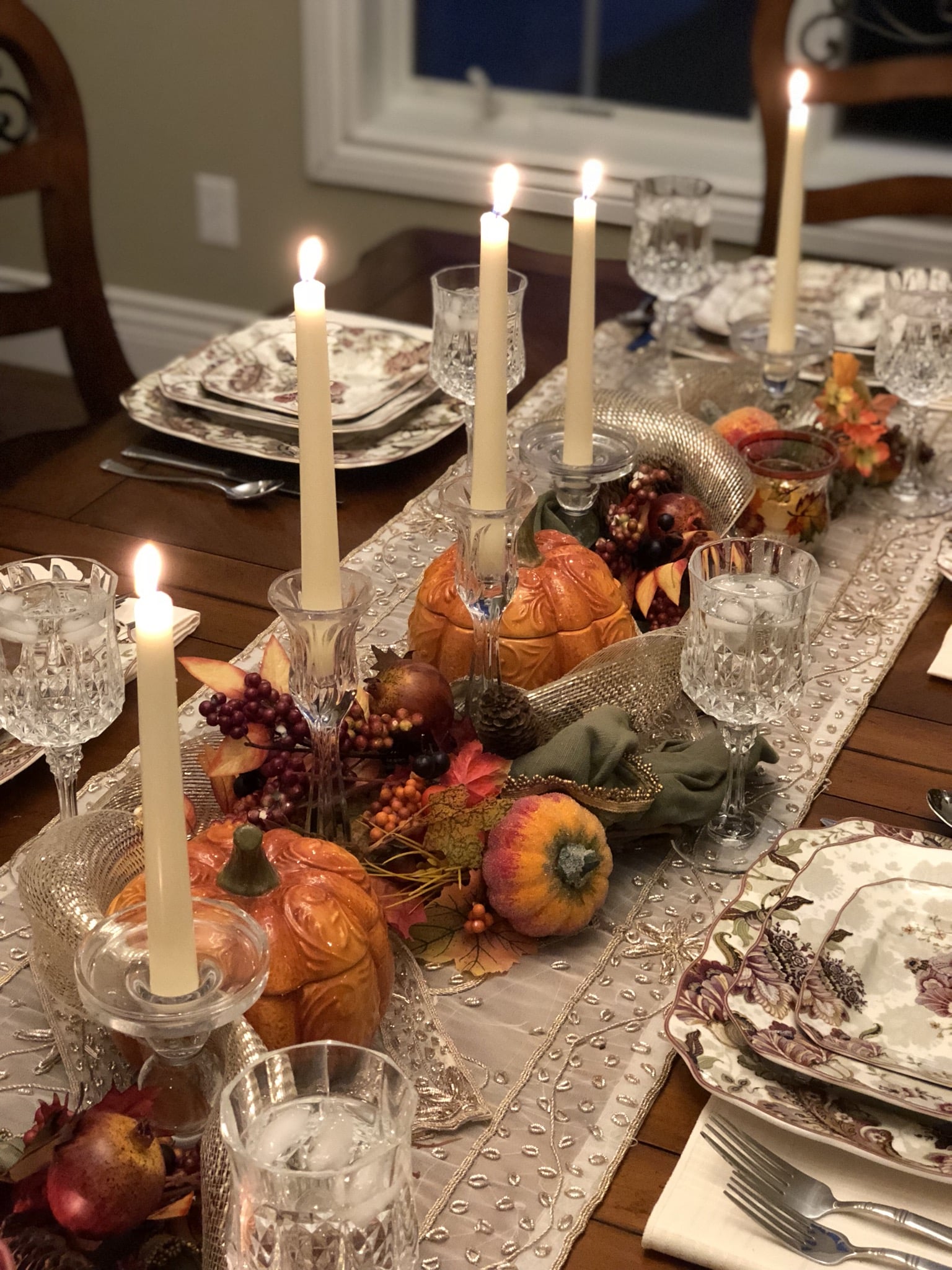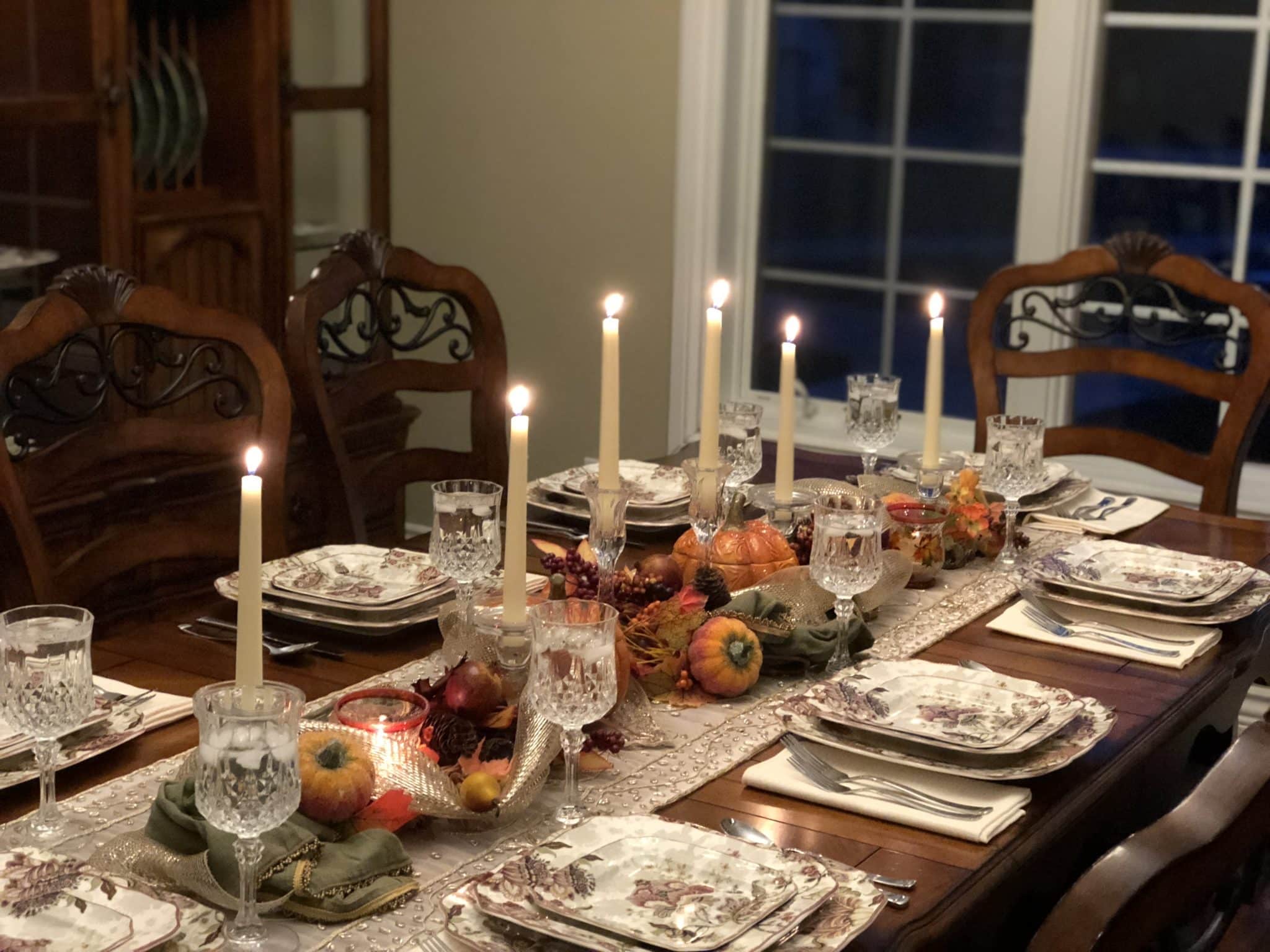 My adjoining Buffet has since been converted into our Coffee Bar, but here is how I used to use it as a serving buffet area for nice dinners…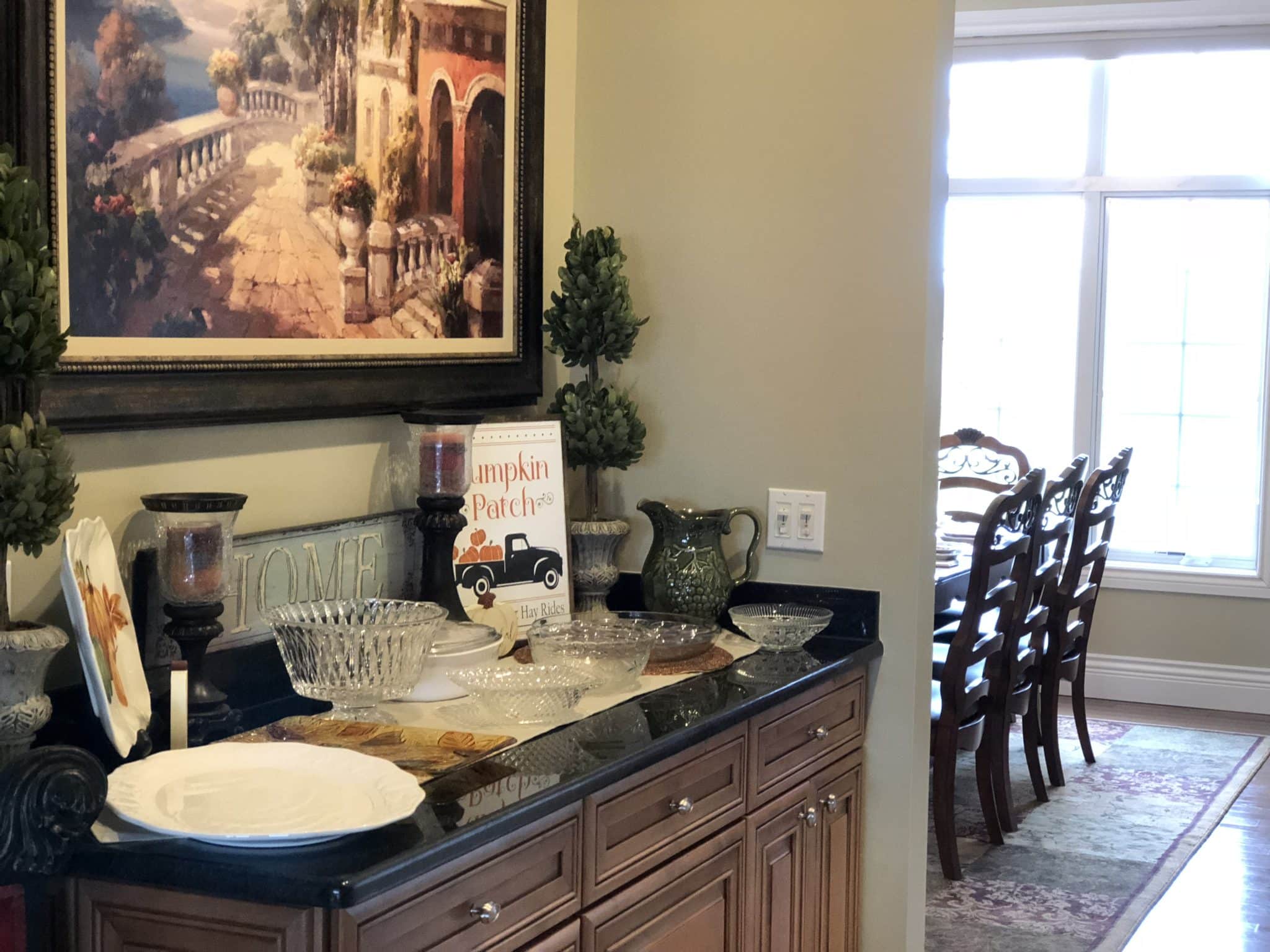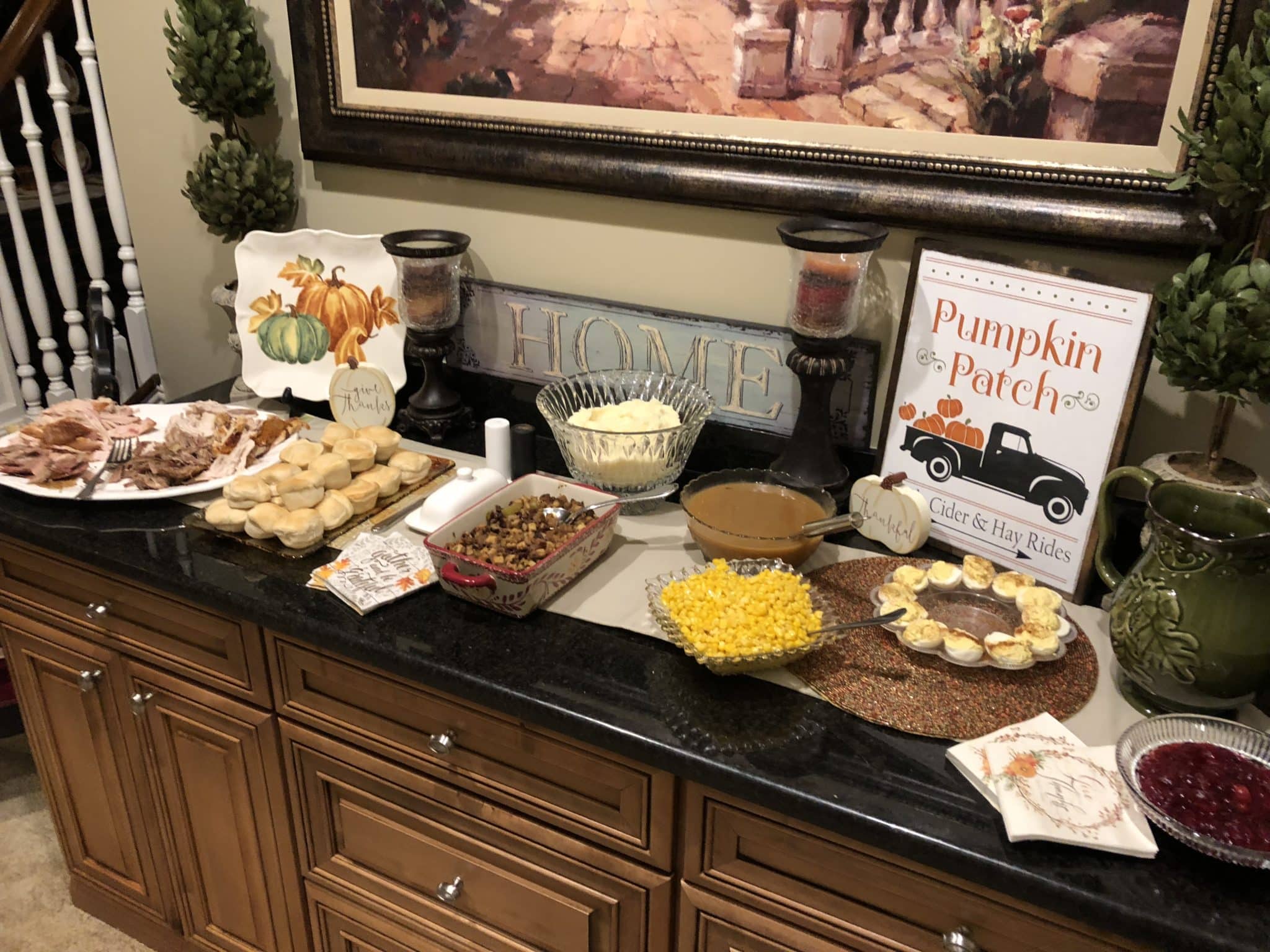 I really hope you enjoyed taking a peek at my Thanksgiving Dinner Table and it's given you some inspiration as you set your own dinner table this holiday.  Enjoy these precious moments as you set your Thanksgiving Table and prepare your meal for the ones you love… Happy Thanksgiving, Friends!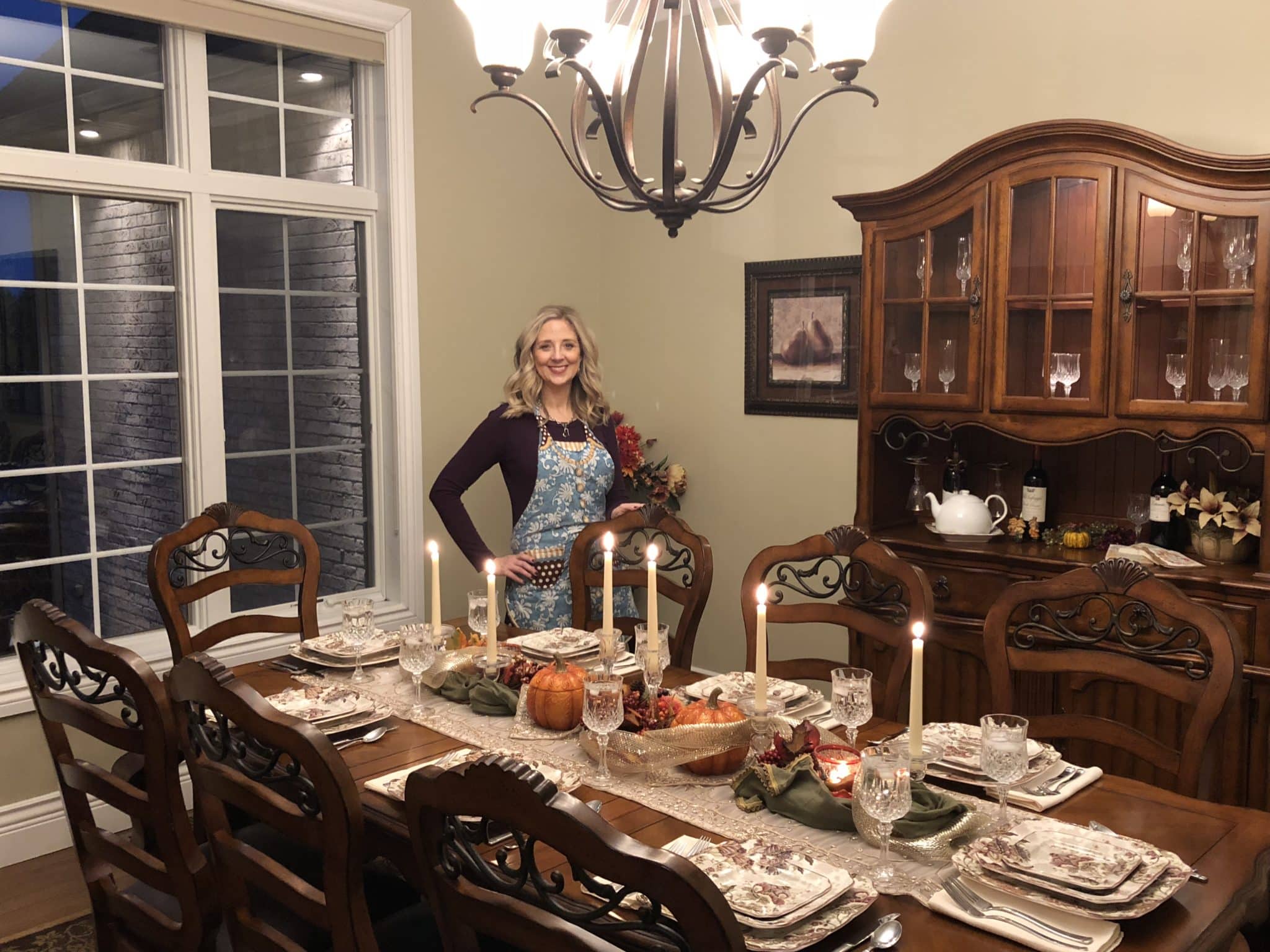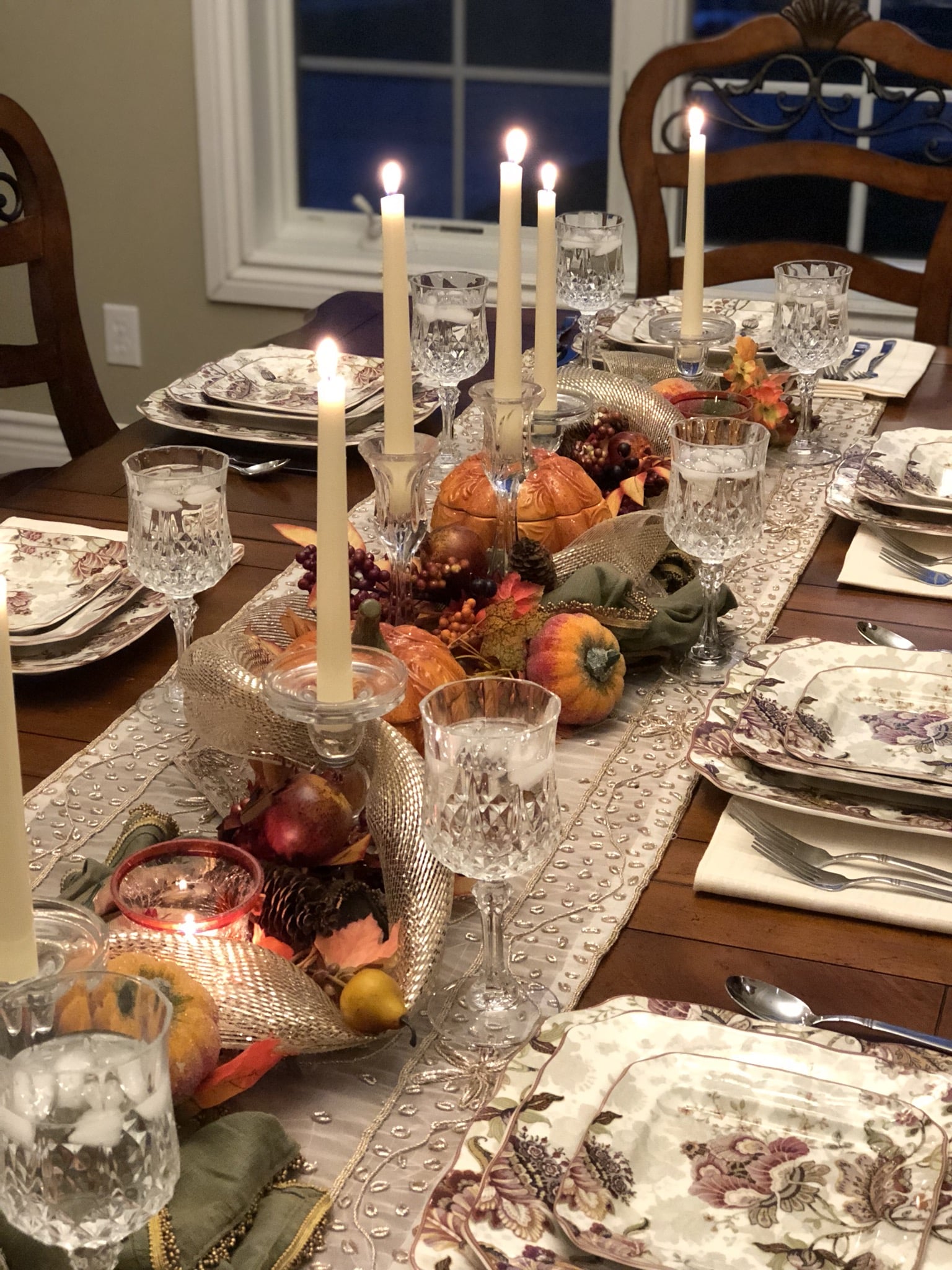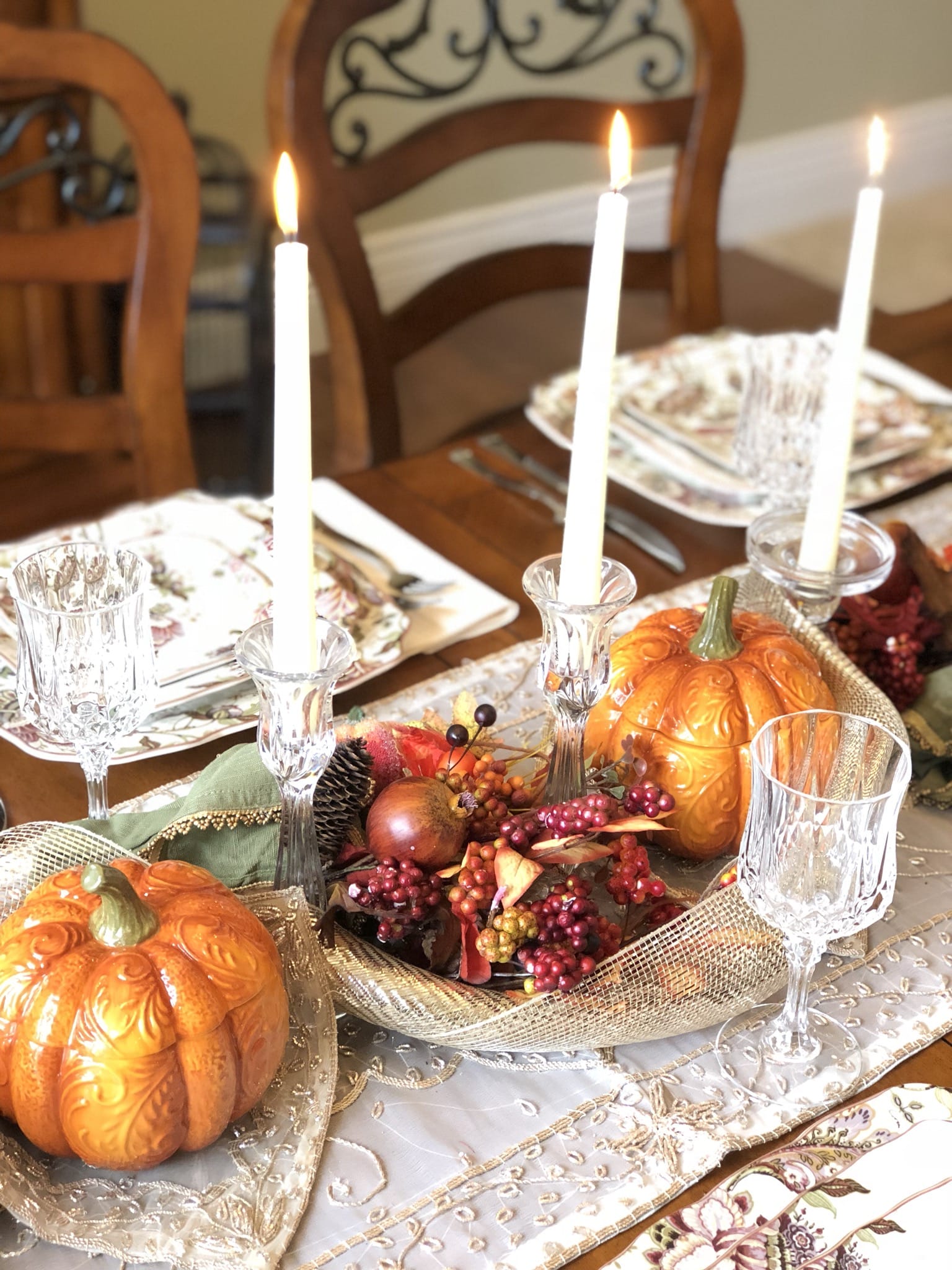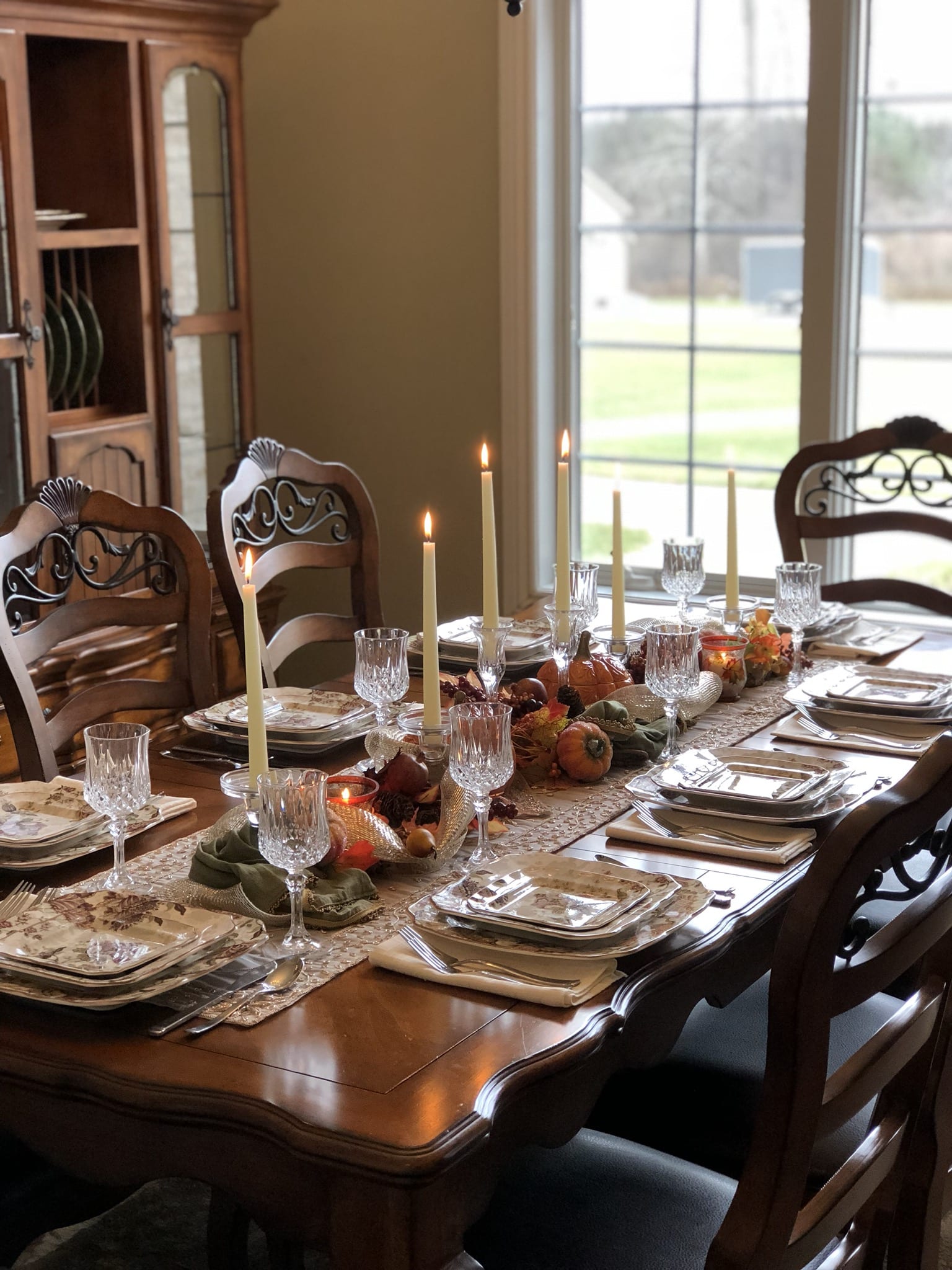 Happy Thanksgiving from my home to yours <3