Happy Thanksgiving to all of you! I hope you have a wonderful holiday planned with your family and friends. I am hosting Thanksgiving this year, and am ready to enjoy the smells of turkey filling my home in the morning. I thought I would share another past Thanksgiving Table I set when I hosted Thanksgiving… enjoy taking a look!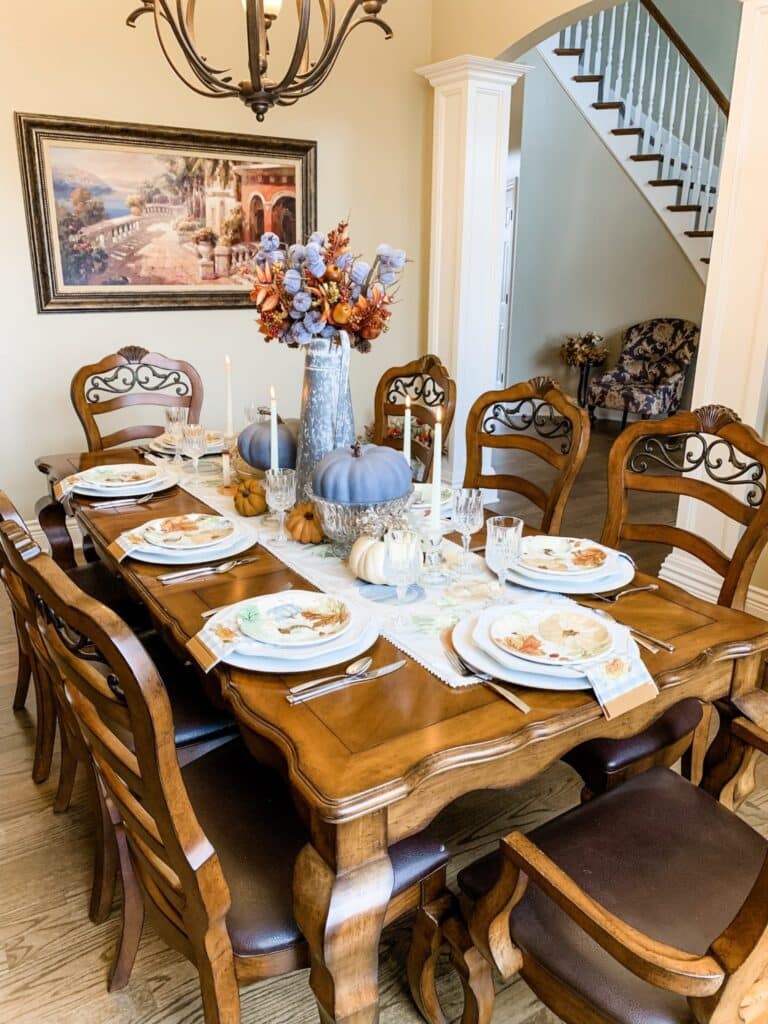 I love setting a nice table, created my tablescape from a beautiful table runner I found at the Farmgirl Flea Market one year, then added in these beautiful blue, green, & creamy plates, with white chargers that coordinated perfectly with my runner, then added in festive fall stems, blue pumpkin picks, and coordinating pumpkins for my centerpiece, and finished off with crystal glassware to fancy up my look a bit. I really like this neutral, cooler color scheme with little touches of warmth, for a change to the traditional Thanksgiving tables I have done in the past… and of course I always finish off with candle lights to make our space feel warm and inviting for my family to enjoy Thanksgiving dinner together. Take a closer look at more of this Thanksgiving table below…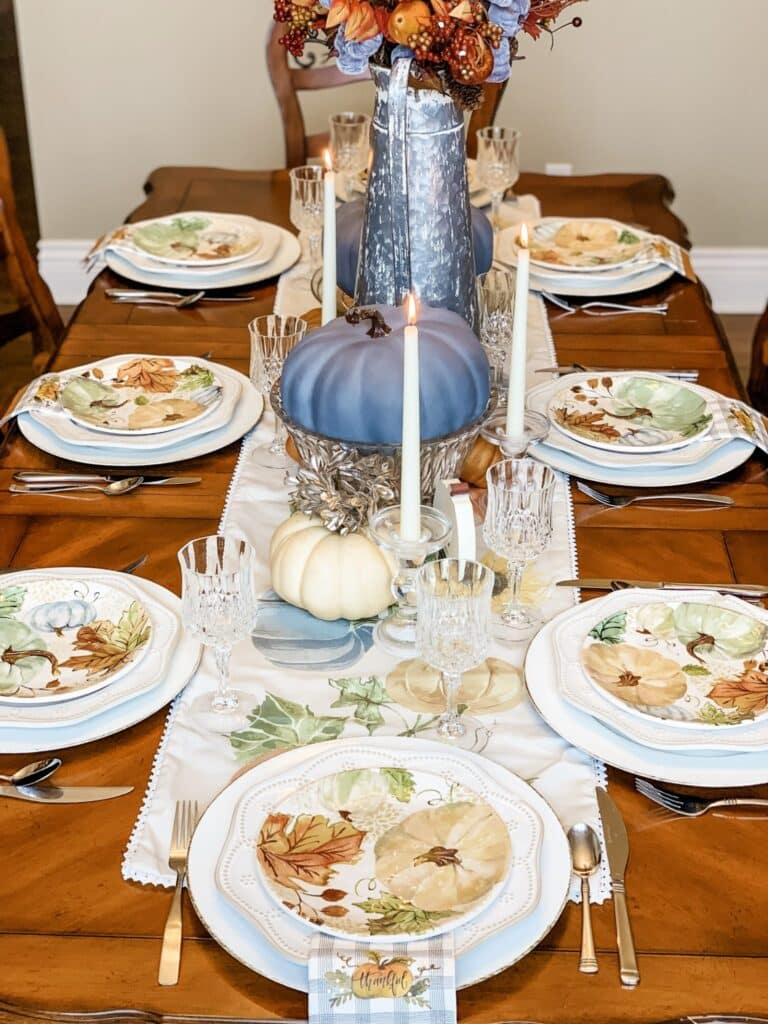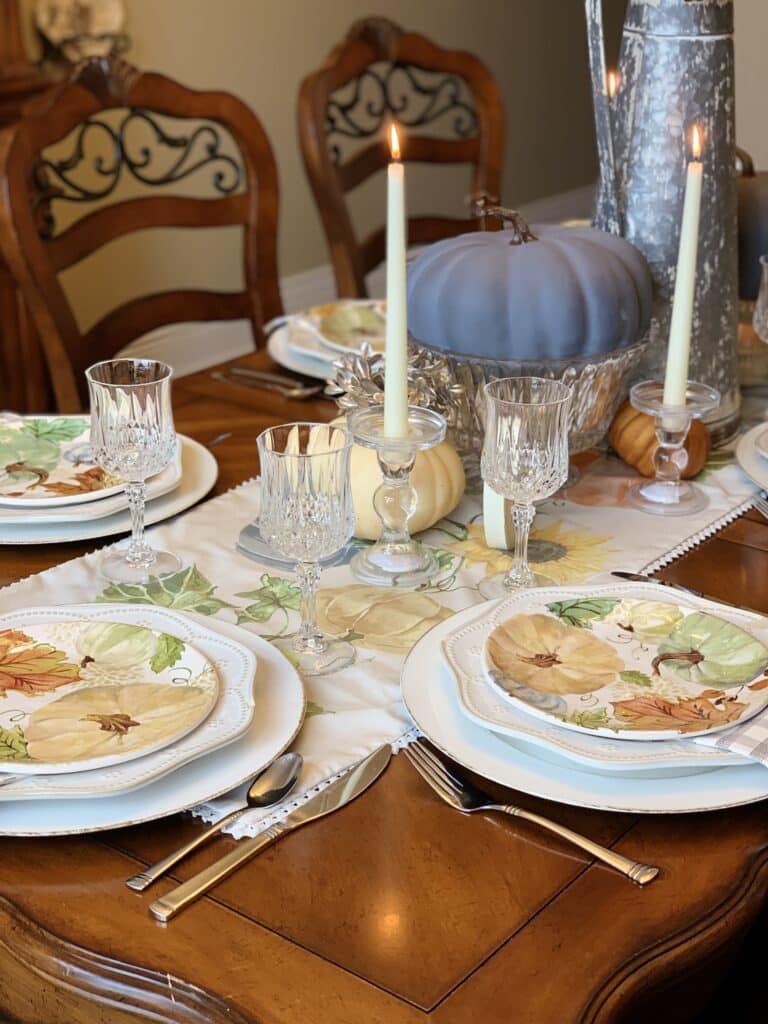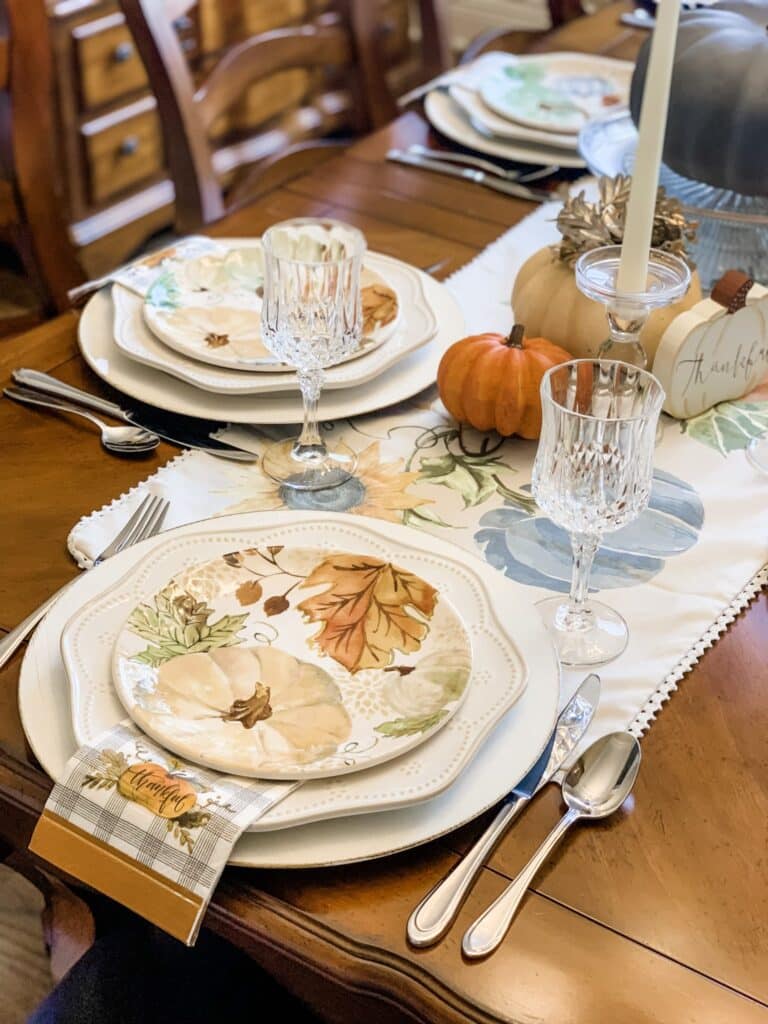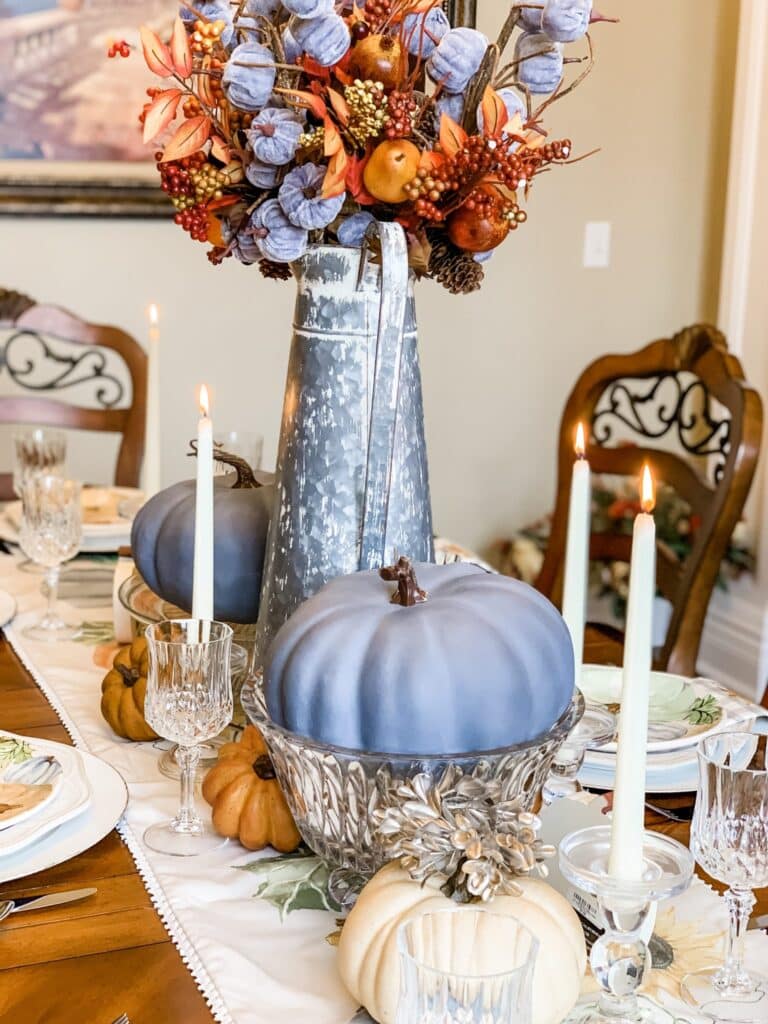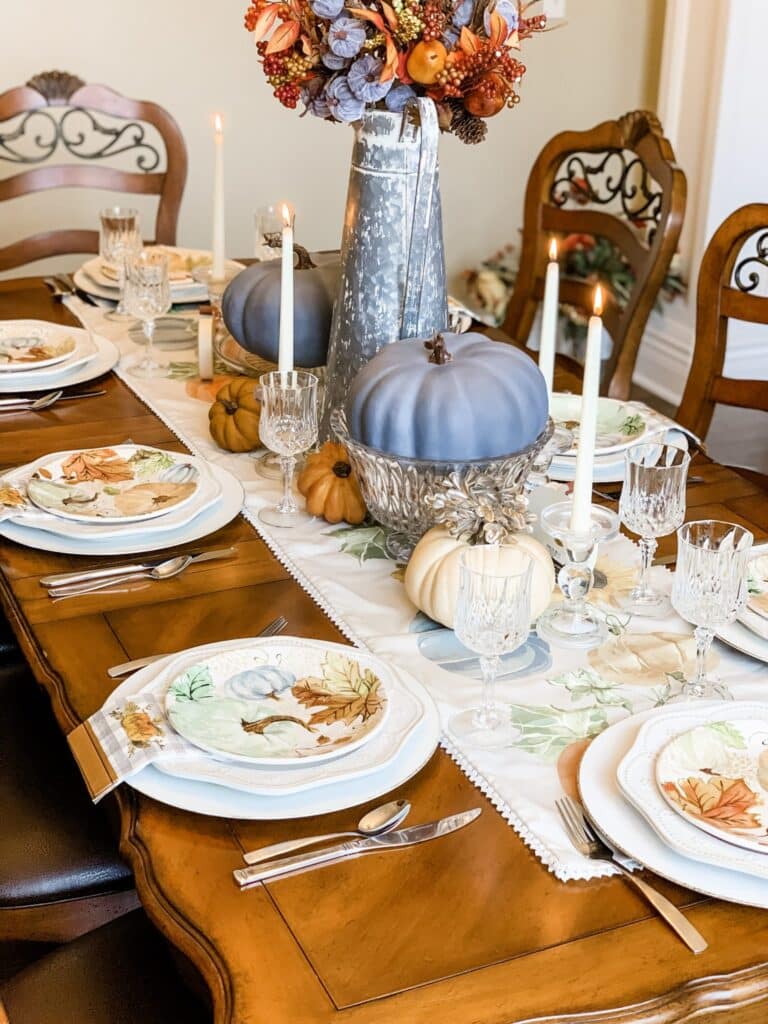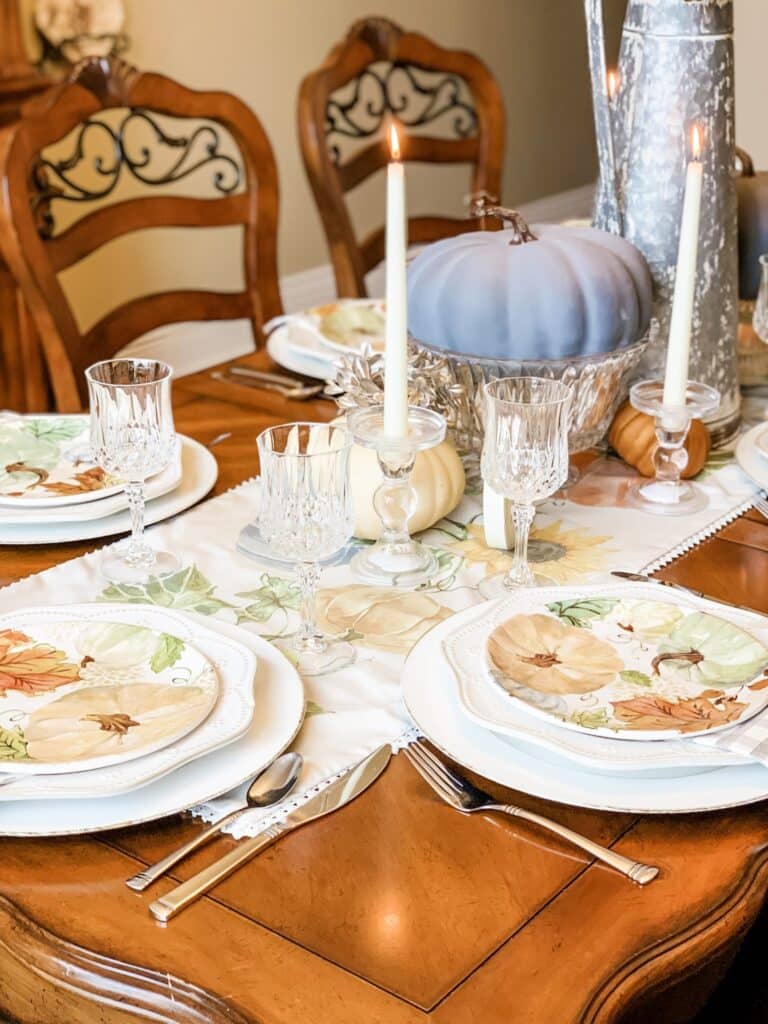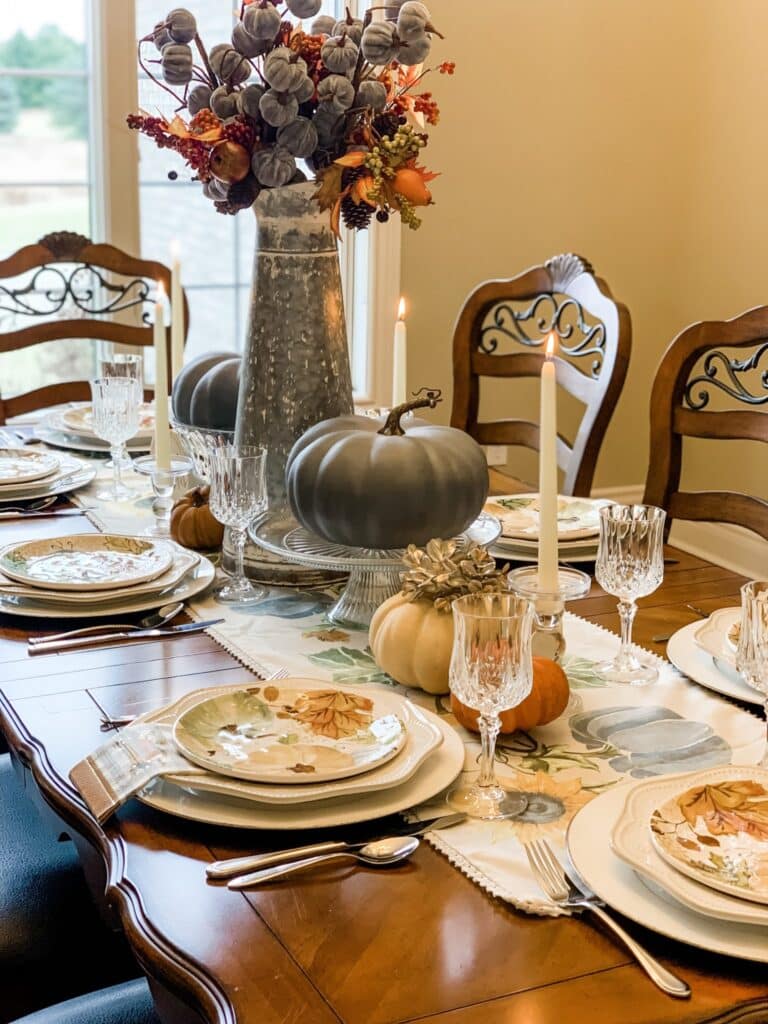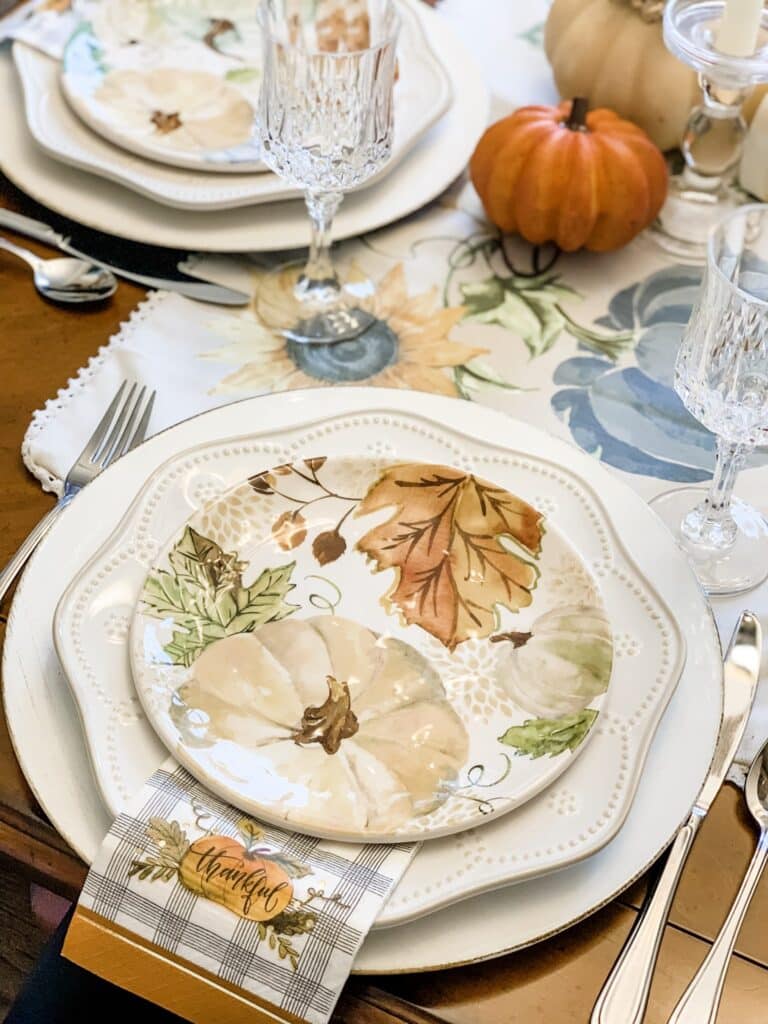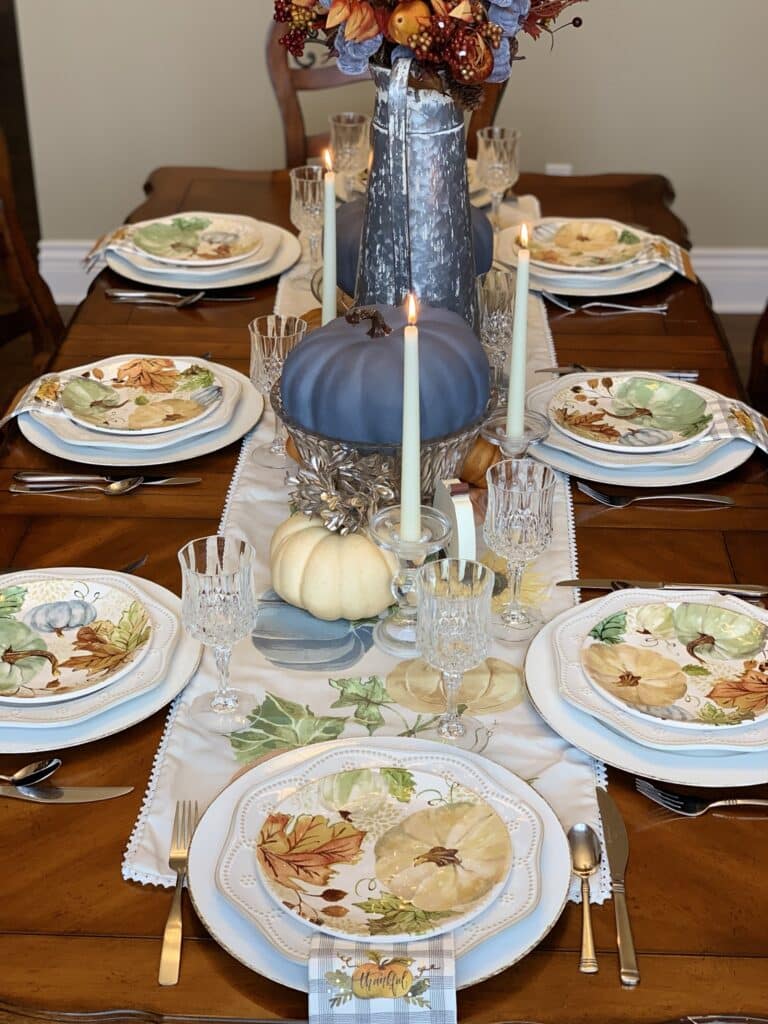 Happy Thanksgiving! I hope you enjoyed taking a peek at my Thanksgiving table today! I am so thankful for all of you who follow my Blog and support my passion to share more life and style here at Heirloom Grove!