First Year Tulips: 5,000 Bulbs Blossom on Our Michigan Farm
---
First year tulips: It's almost impossible to know what to expect when planting flowers. Will they even sprout? Did they get enough water? Which colors will we see first? We decided to take the plunge with tulips in front of the Heirloom Grove barn this year, planting over 5,000 bulbs in the ground this November. We had some minor issues with critters chewing the tops when they first started to arrive, but after a quick fencing job they were blooming and more beautiful than we ever expected! Enjoy these photos from our first year tulip farm at Heirloom Grove!
To see our Instagram post from the first planting in November, click or tap here!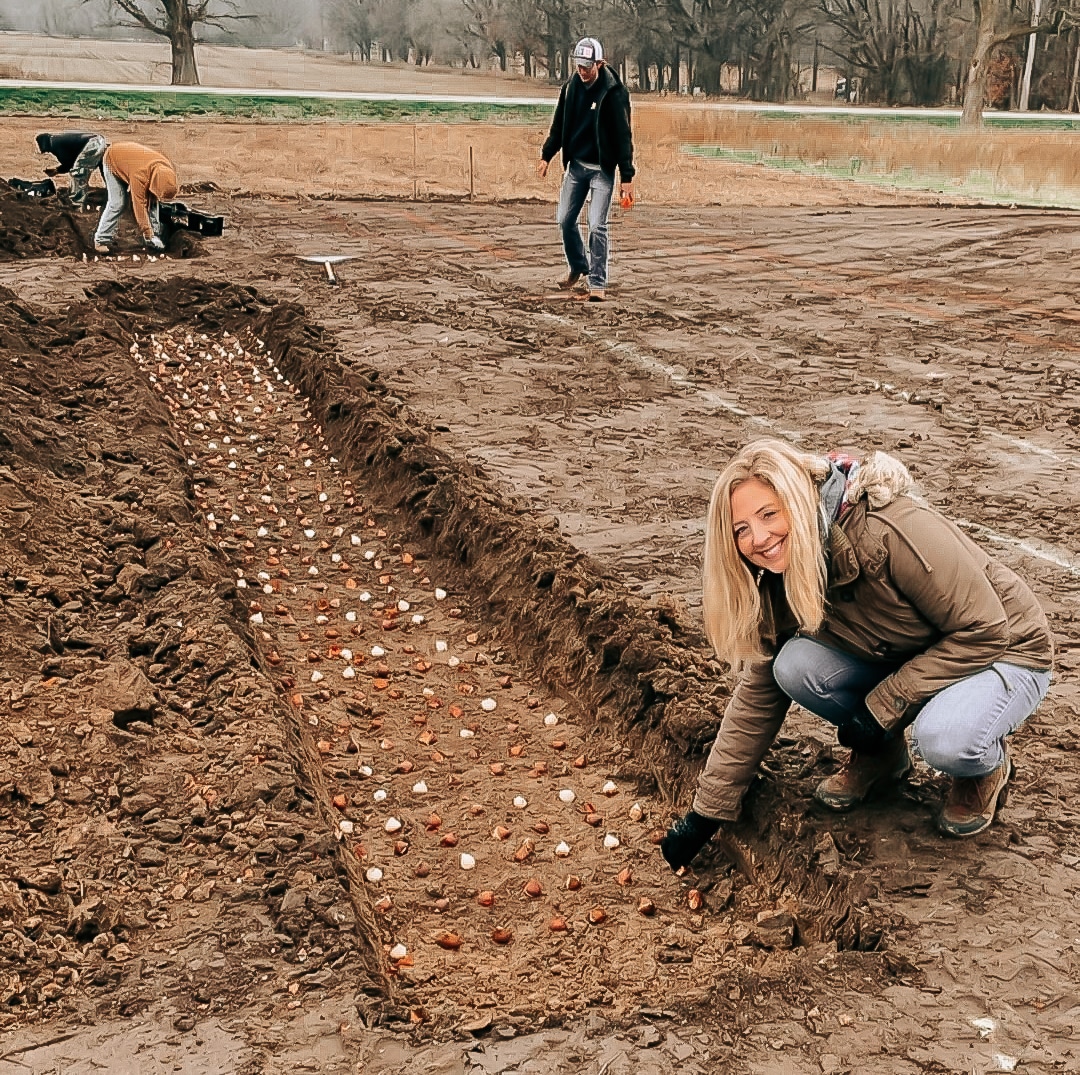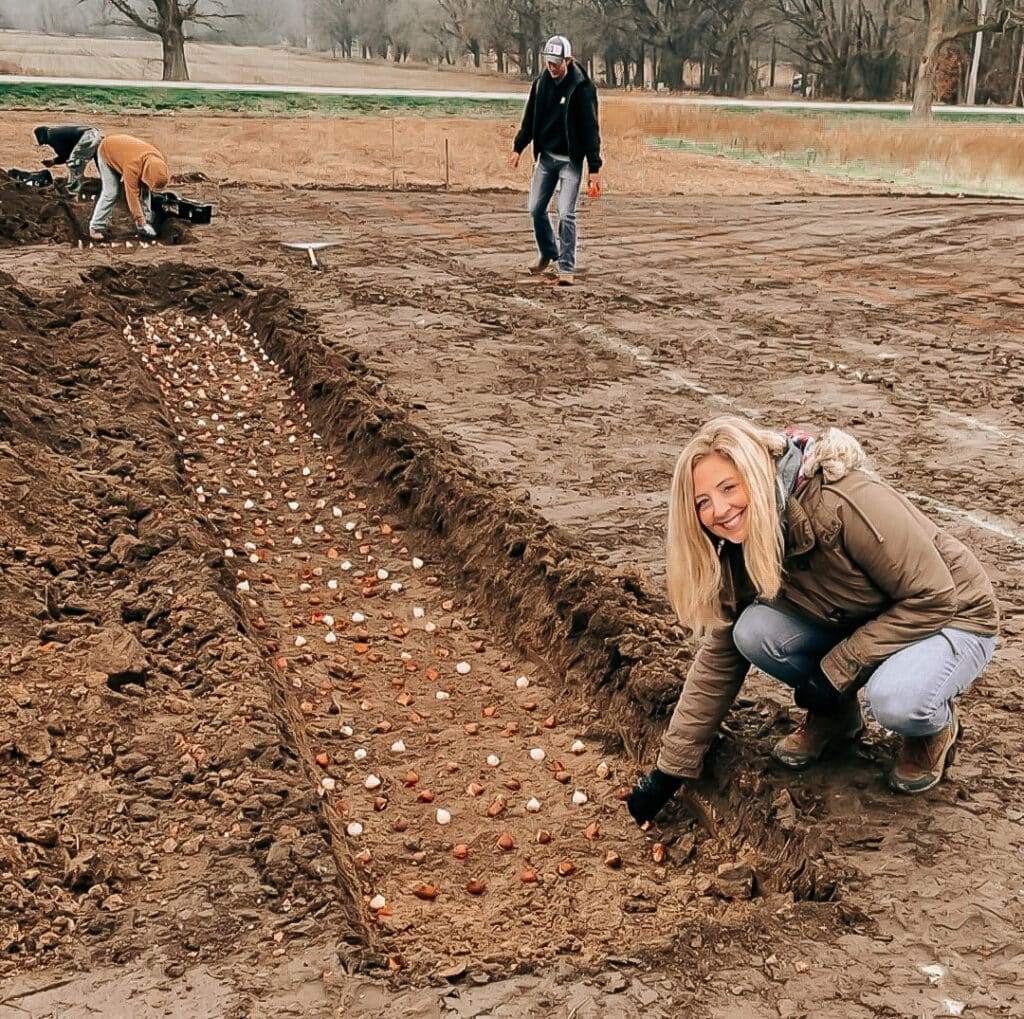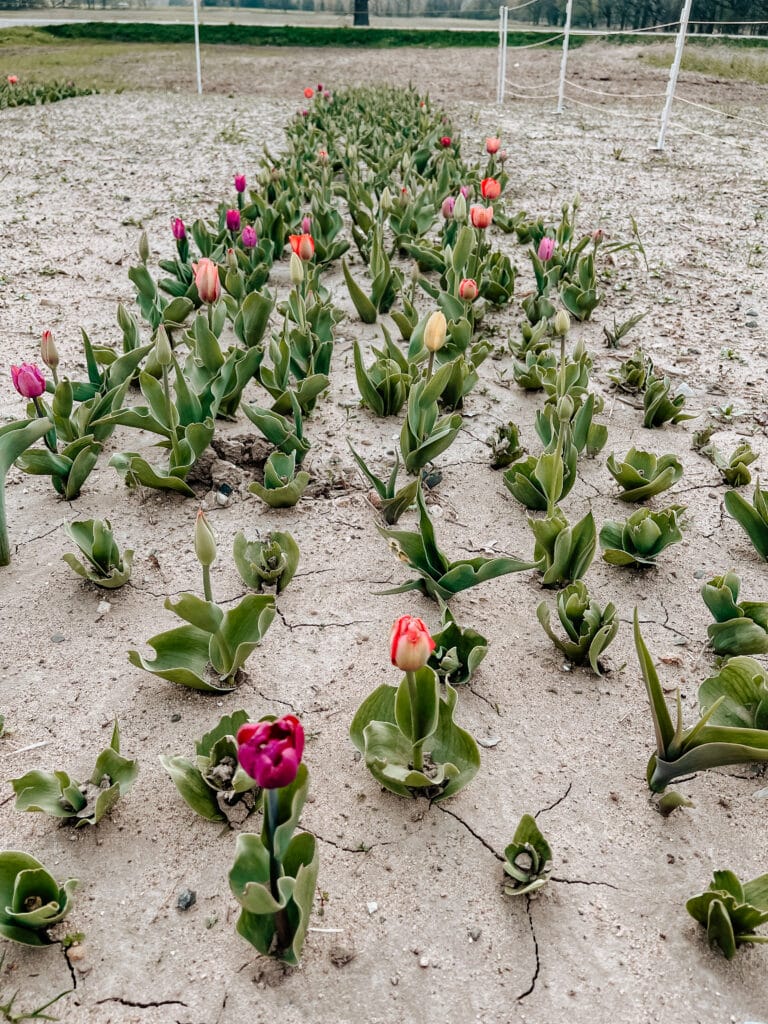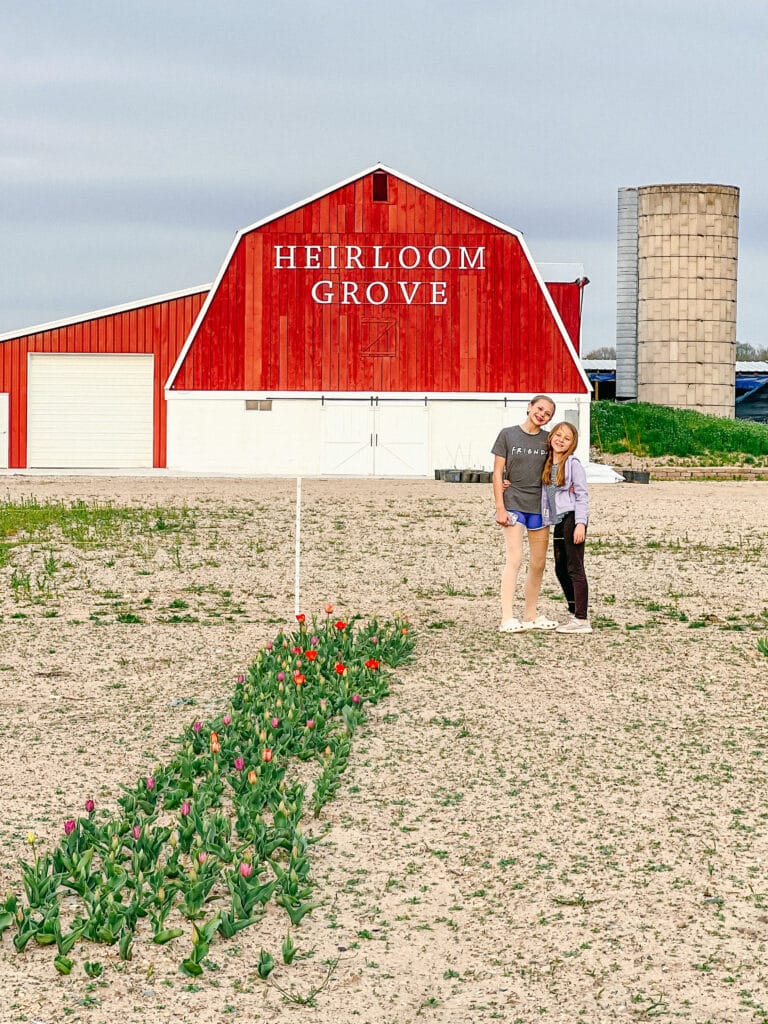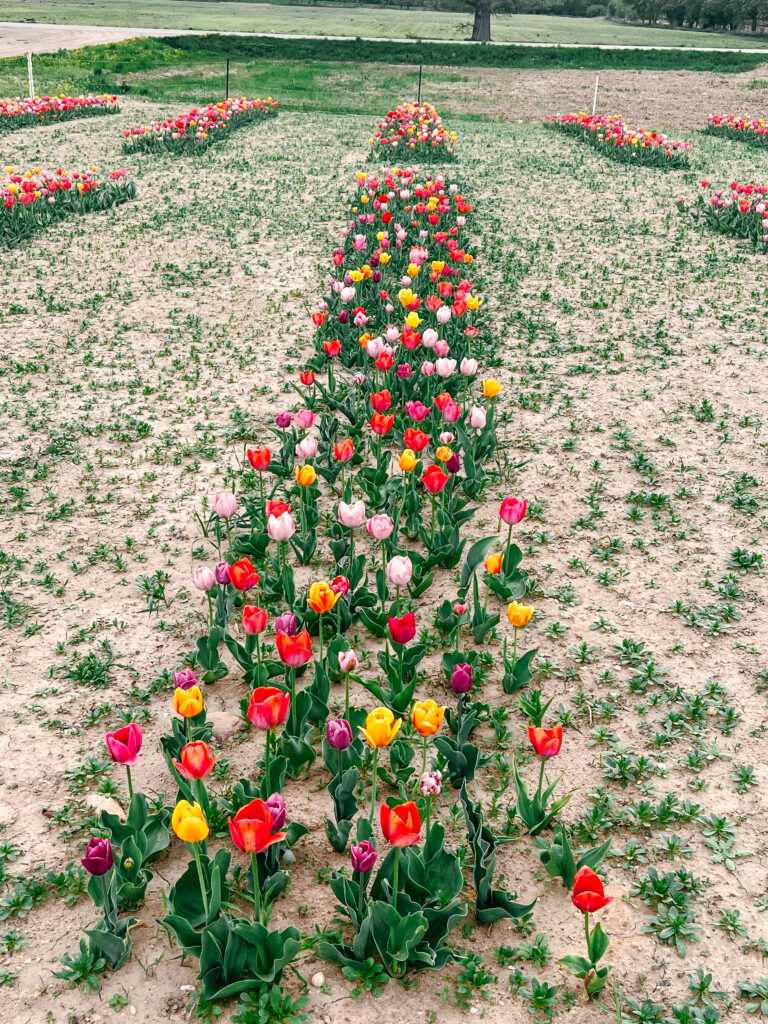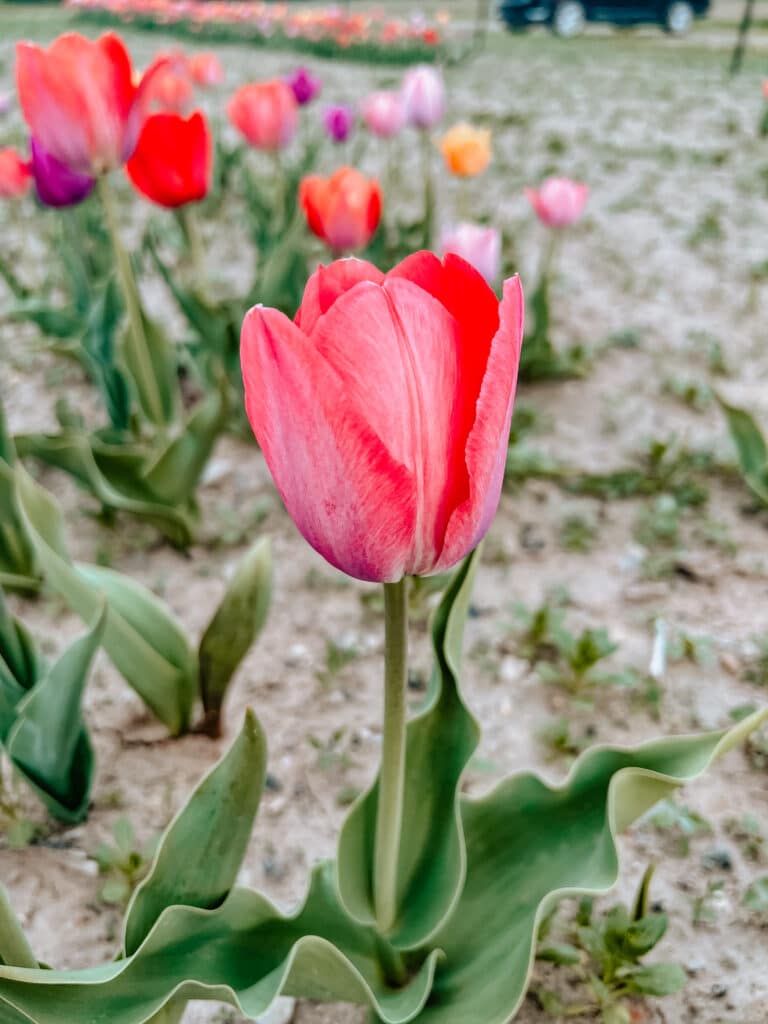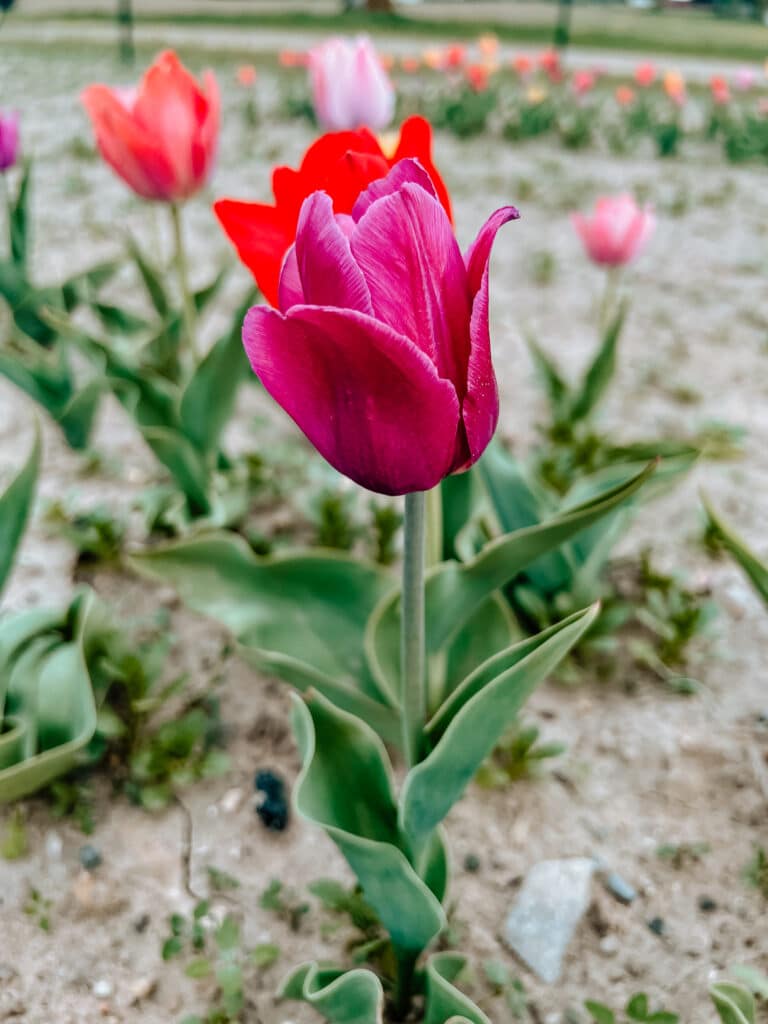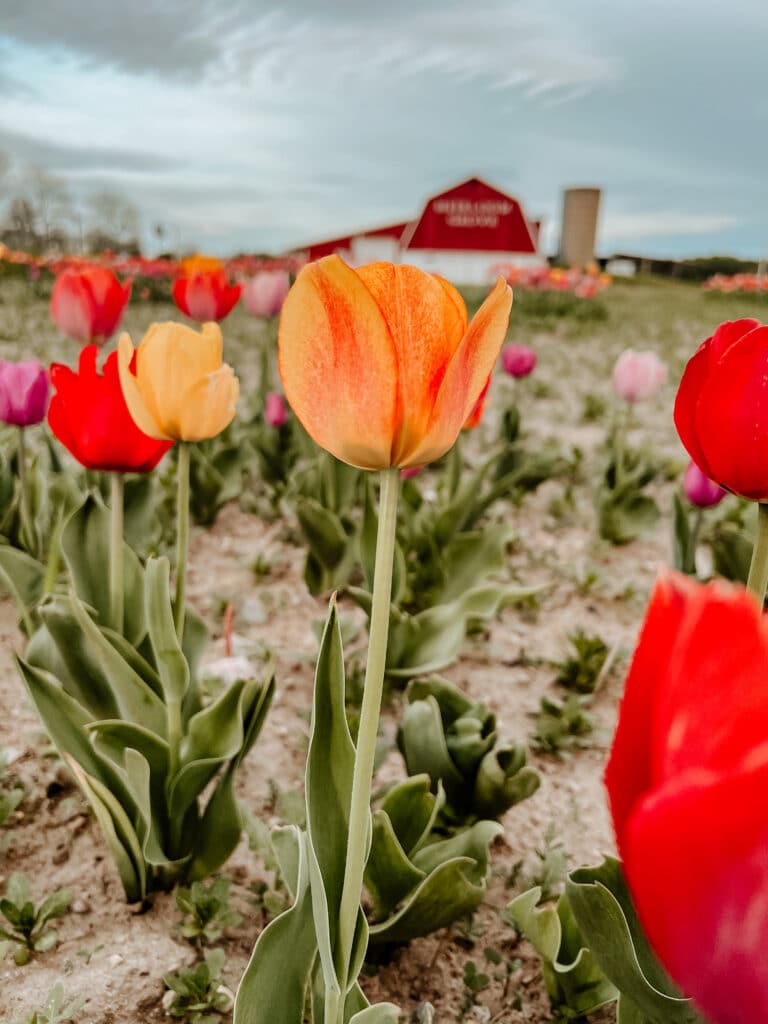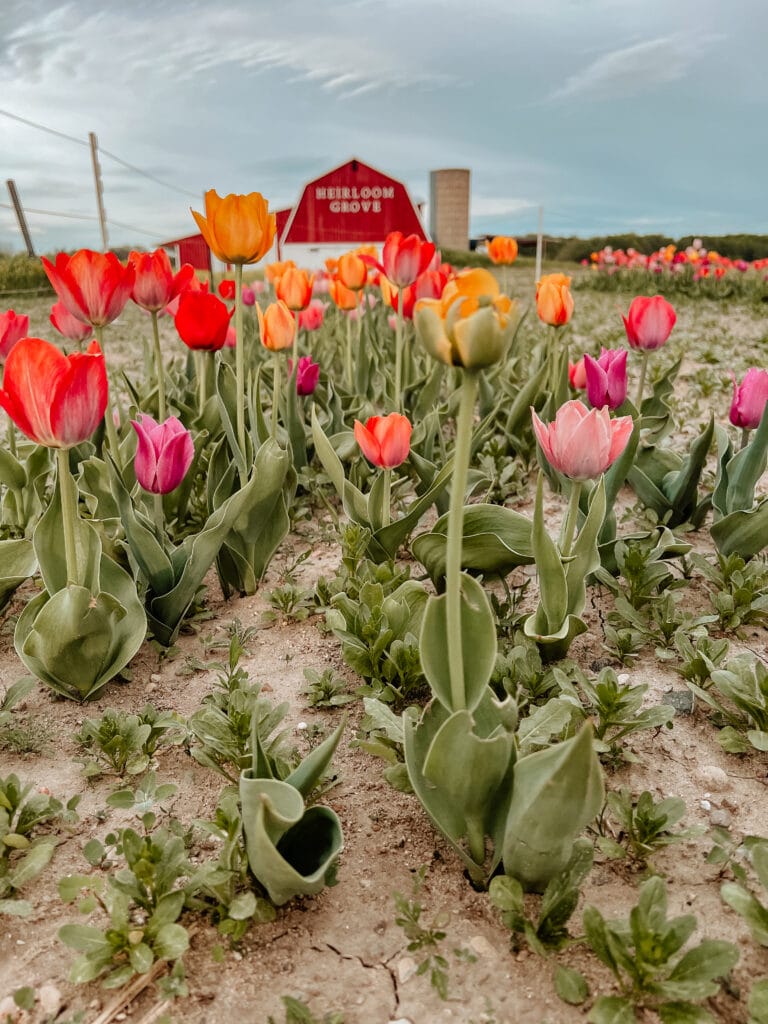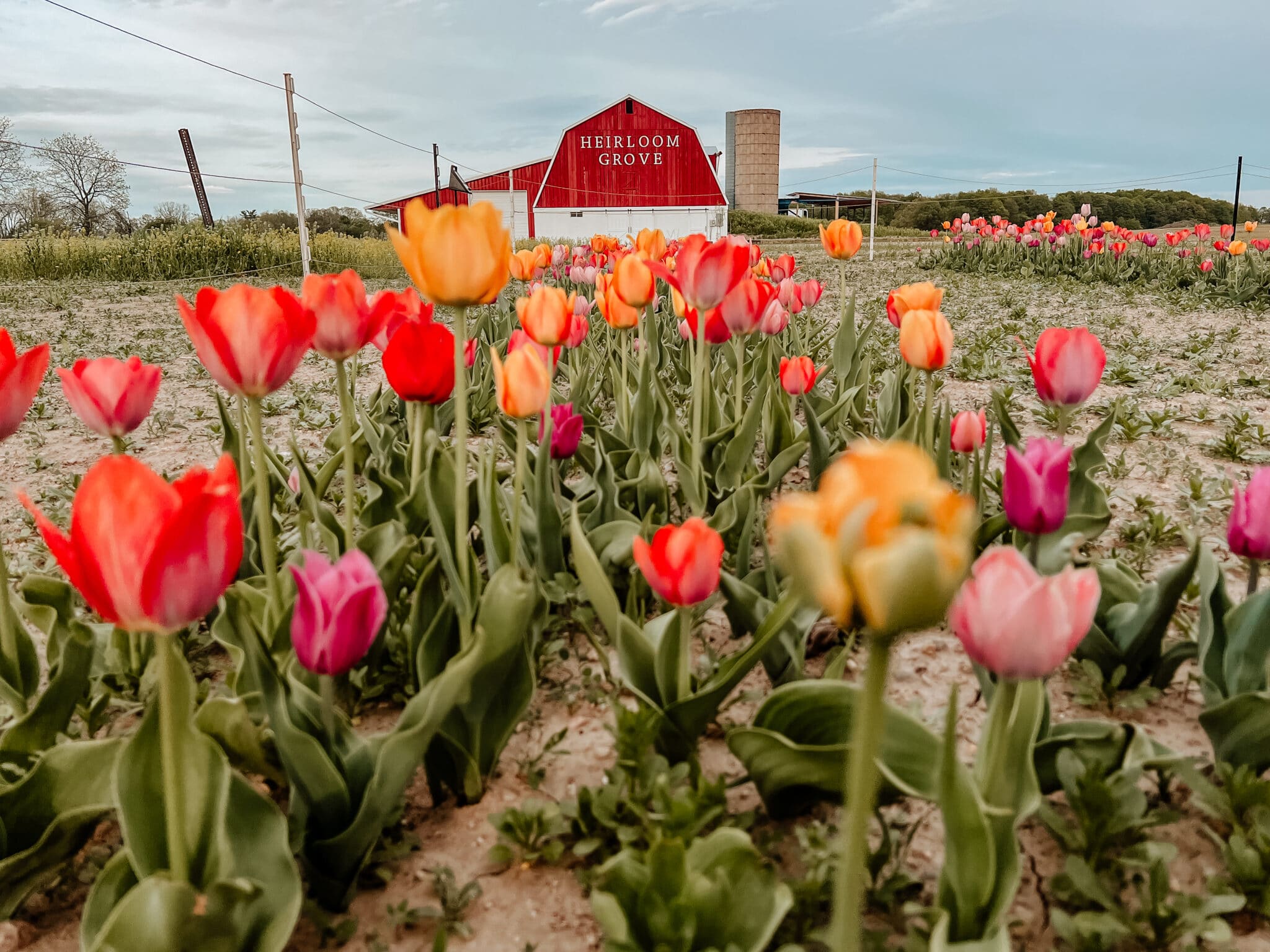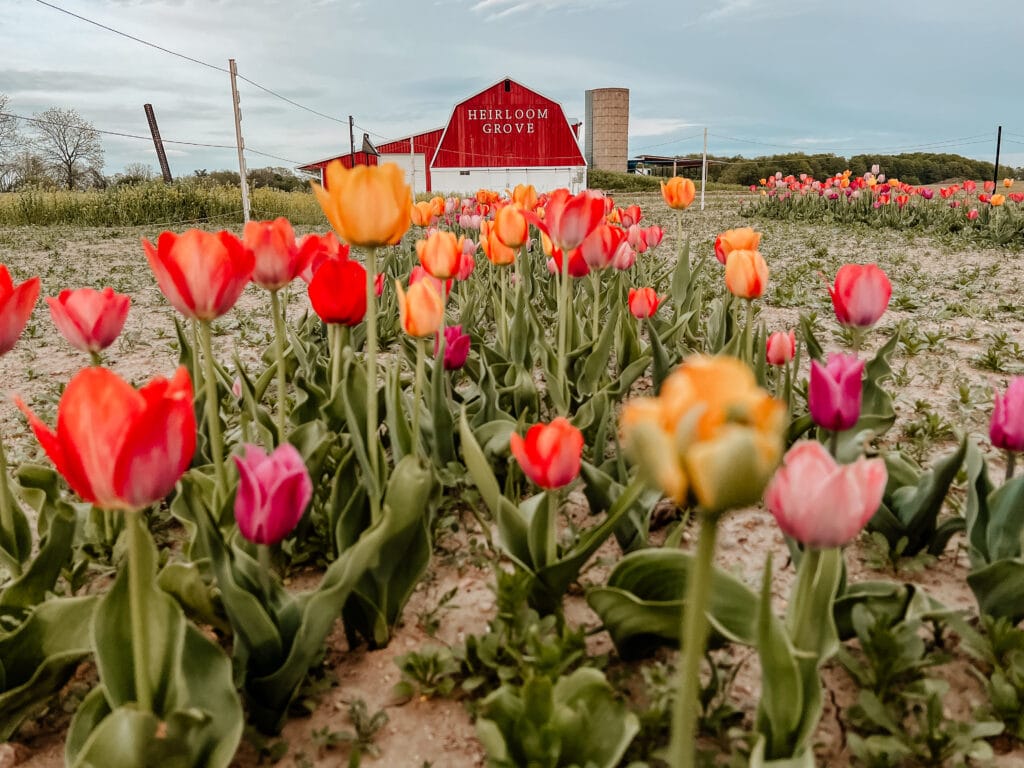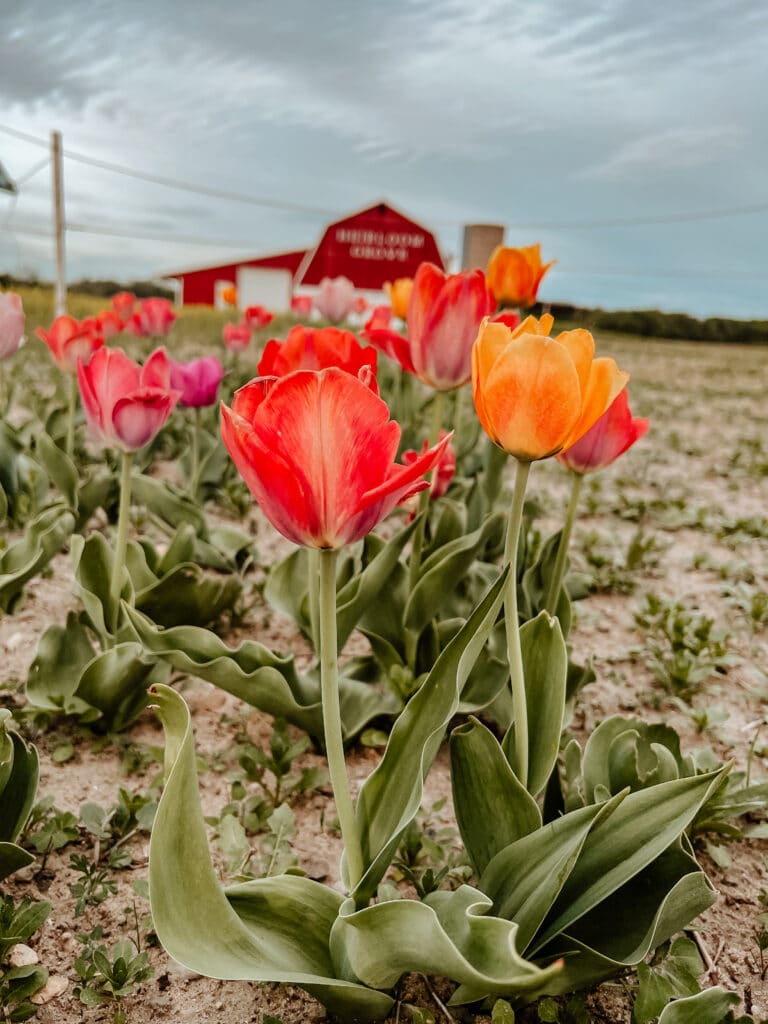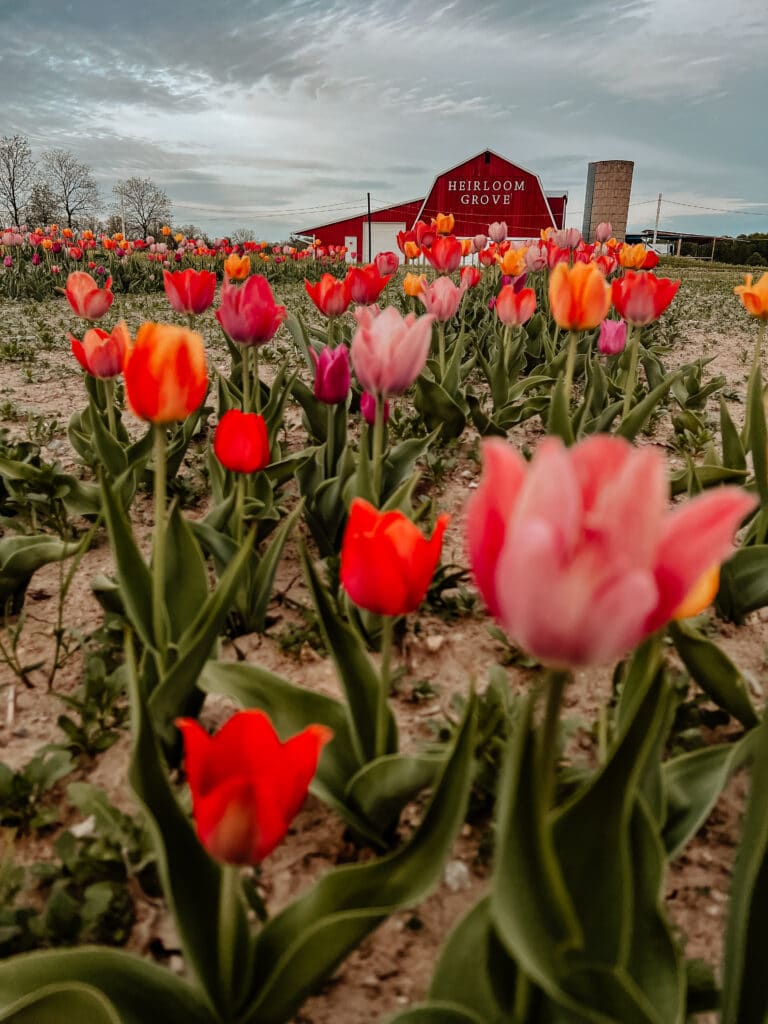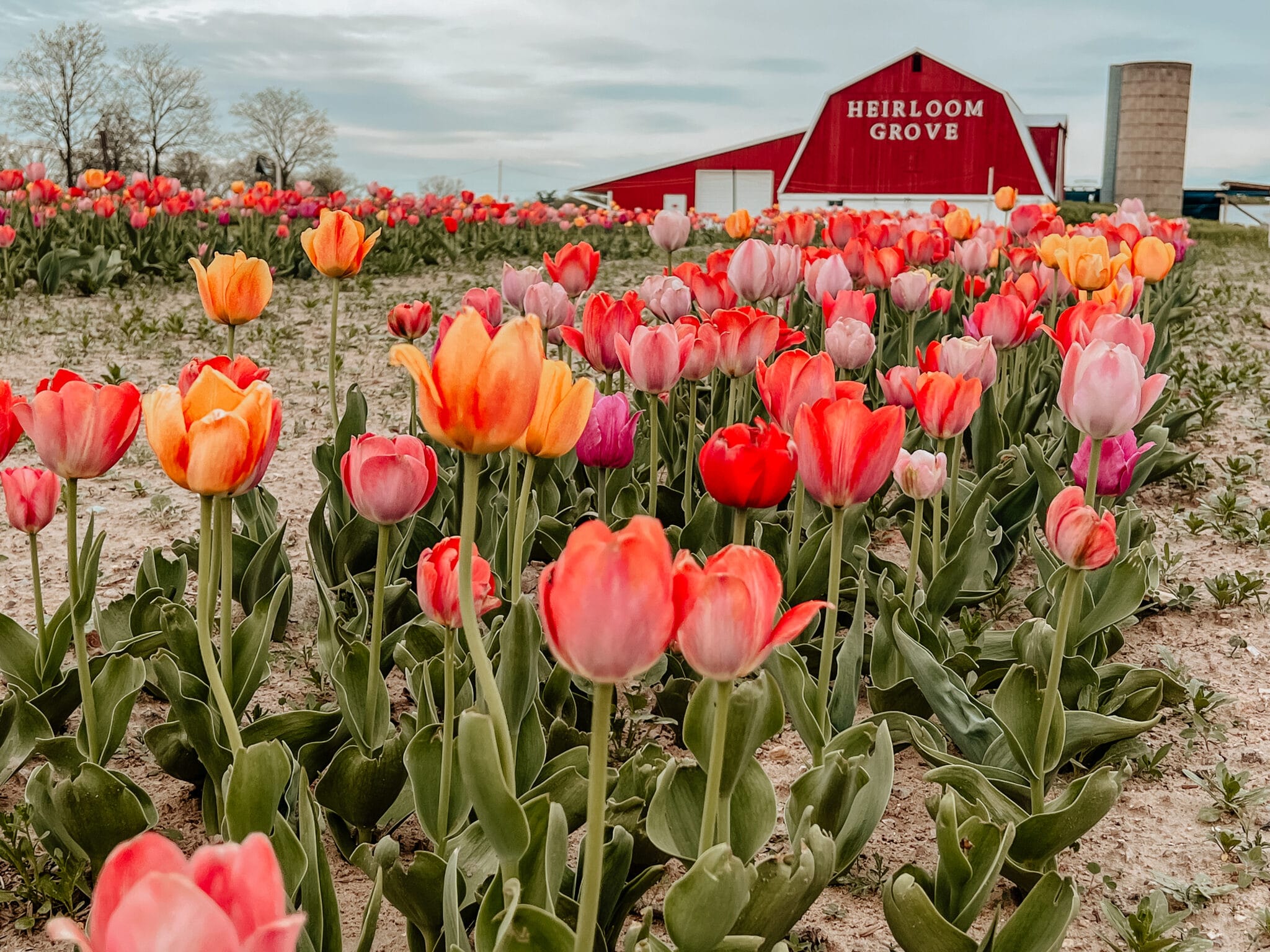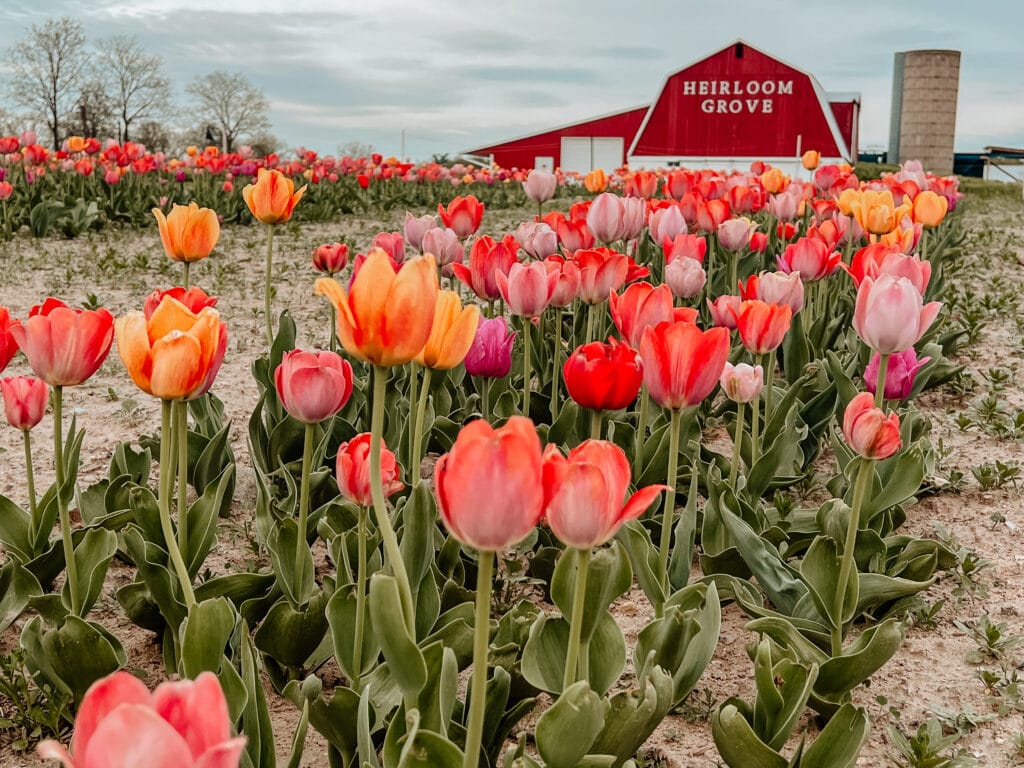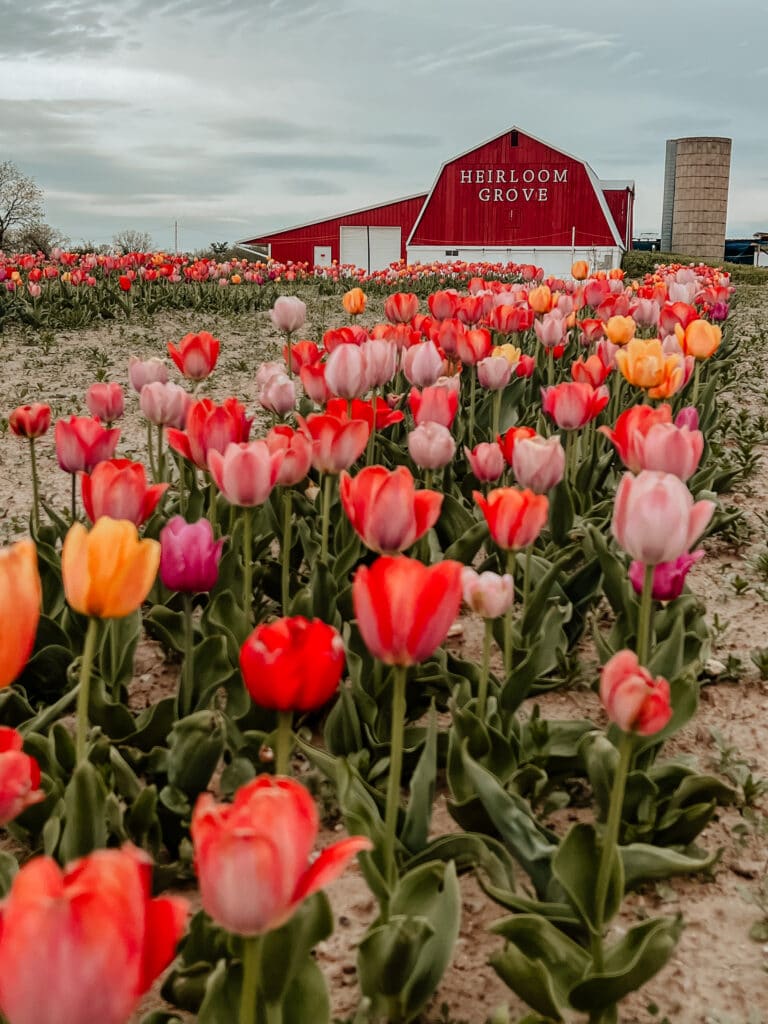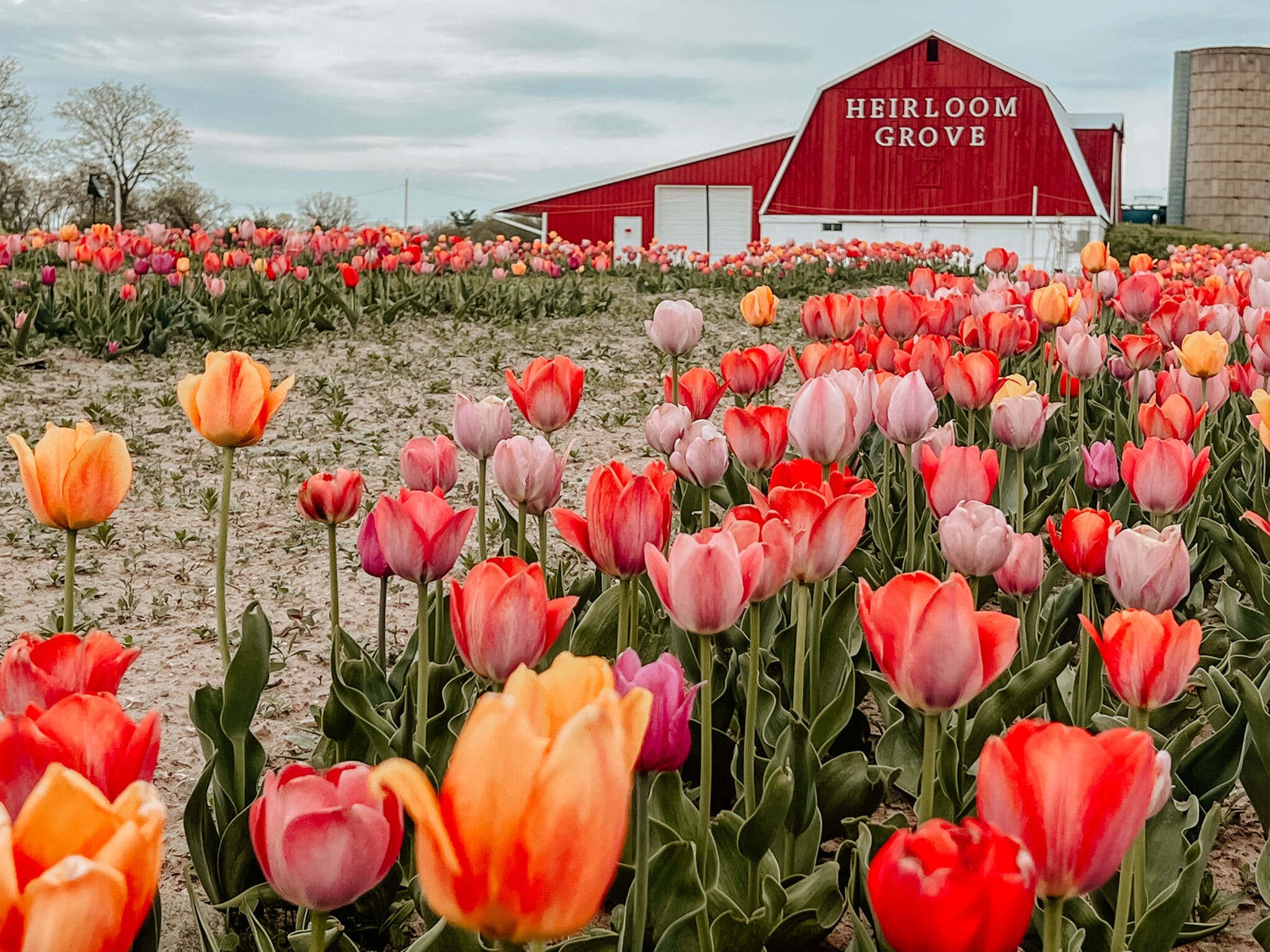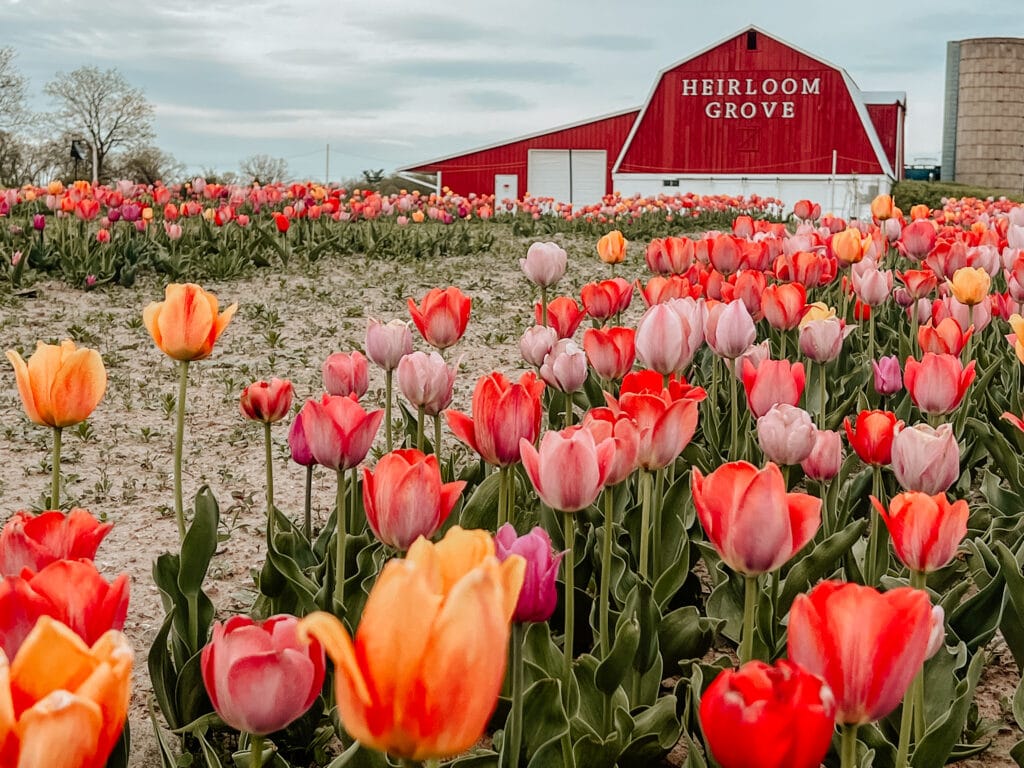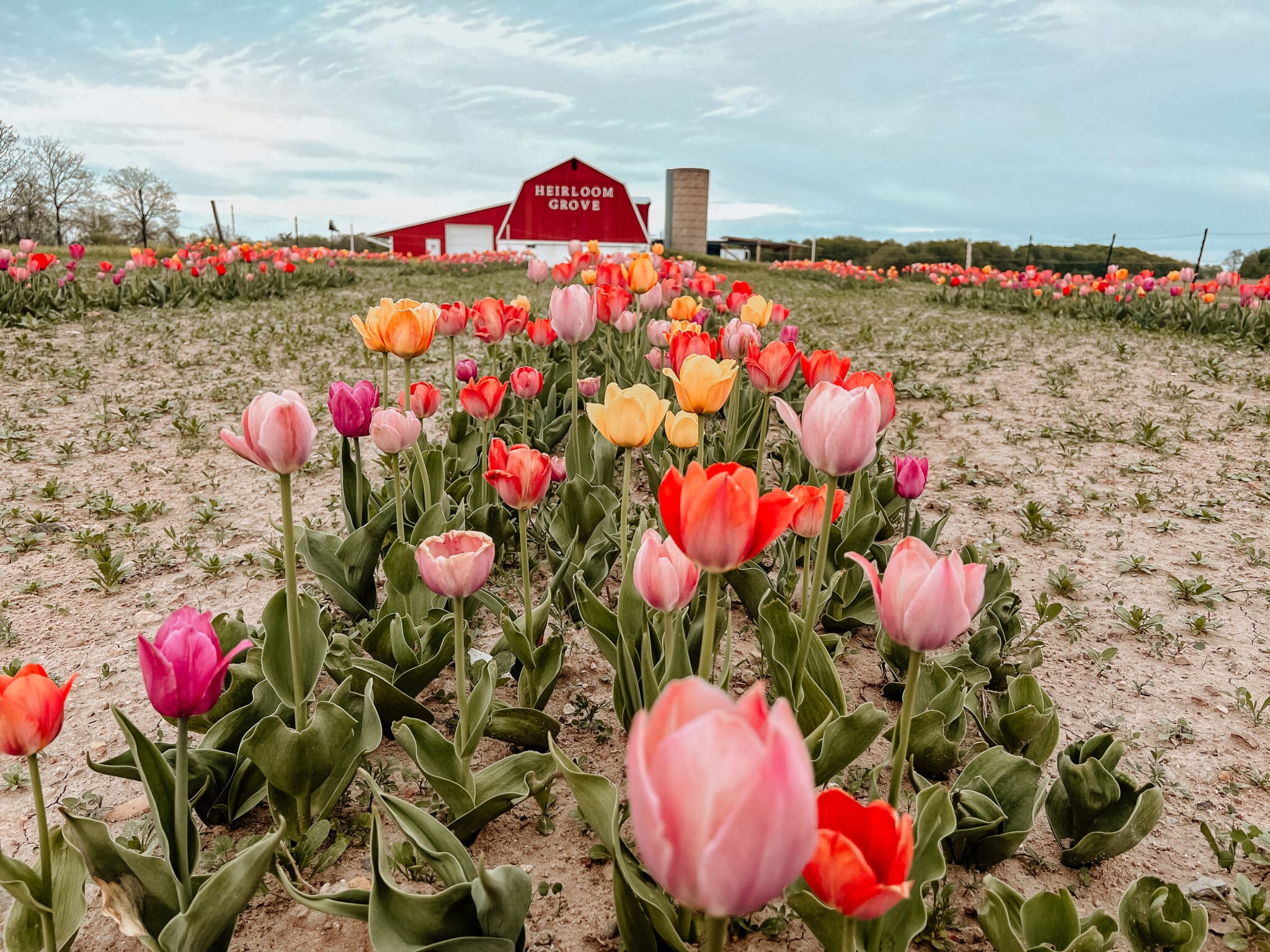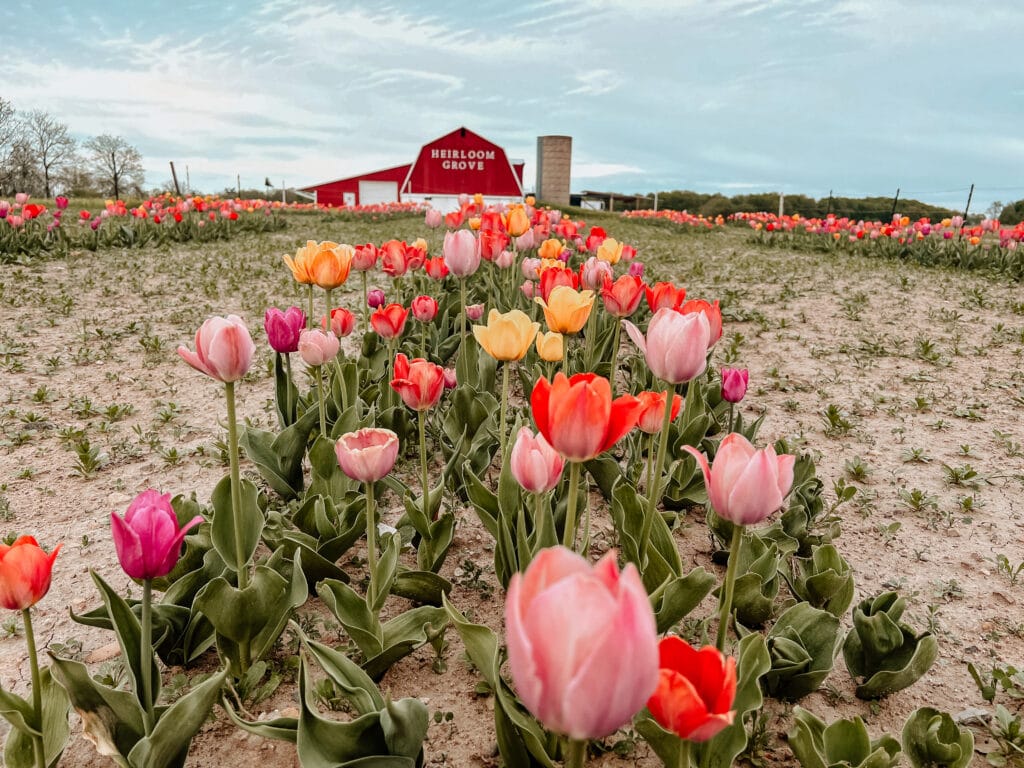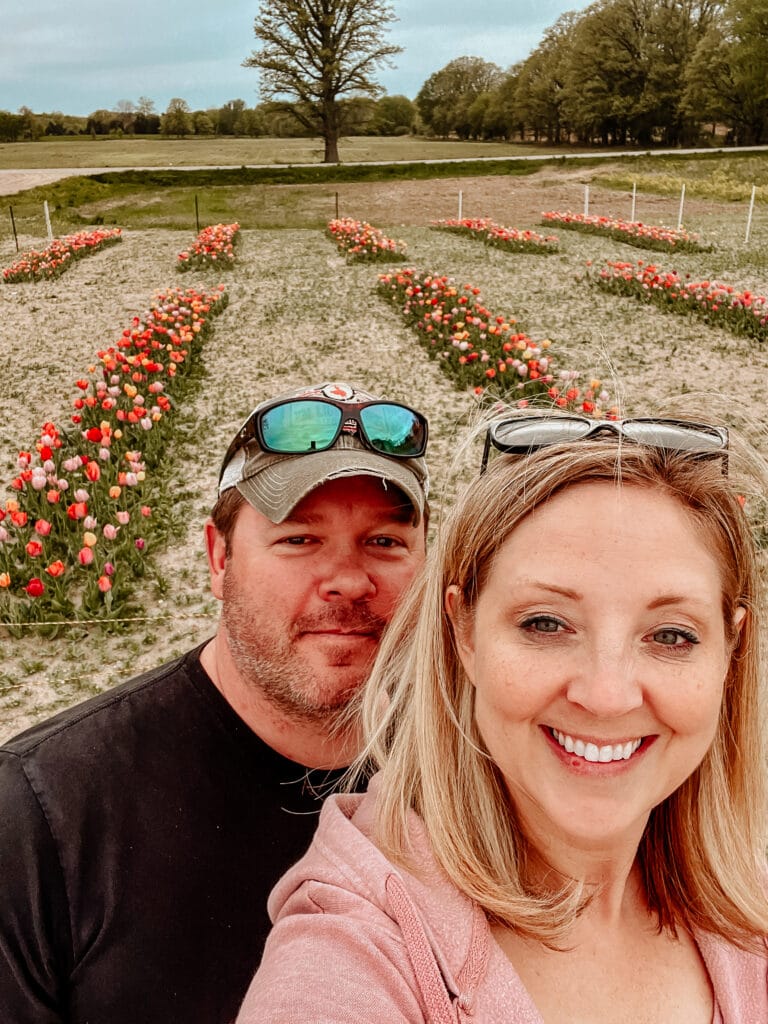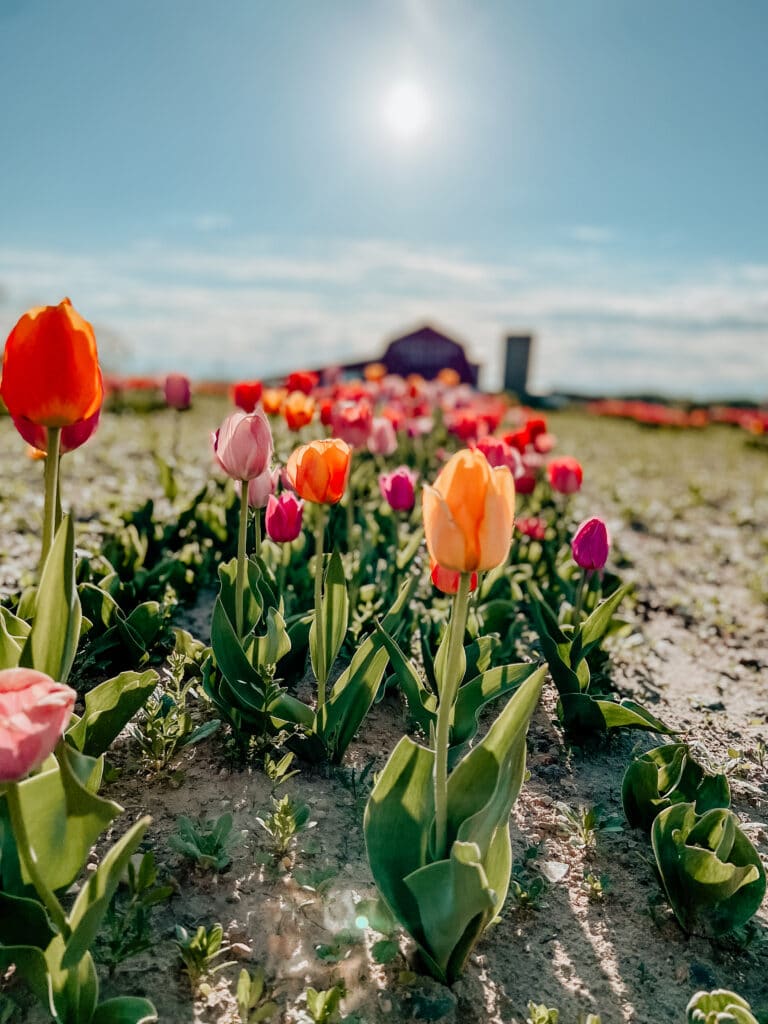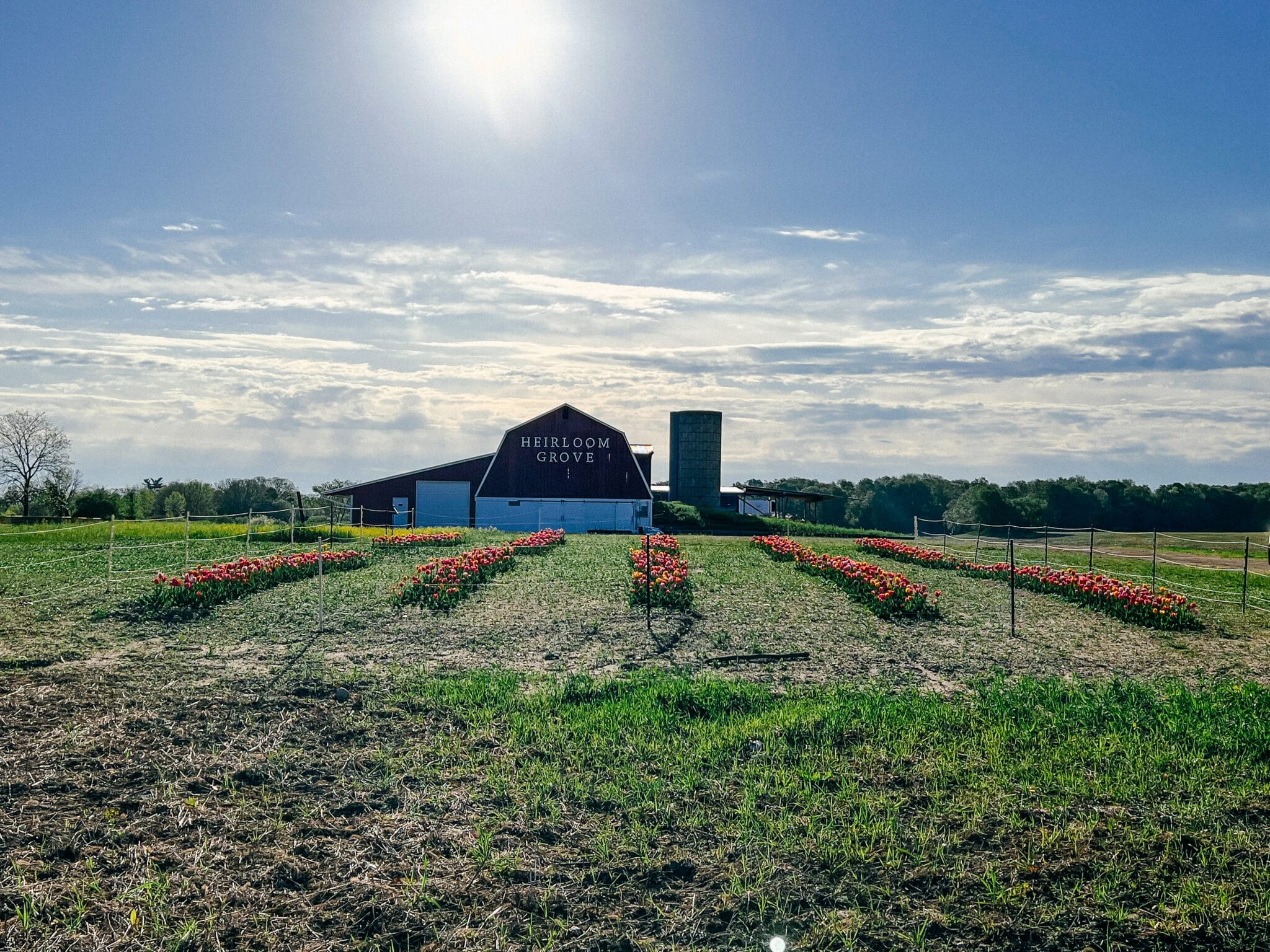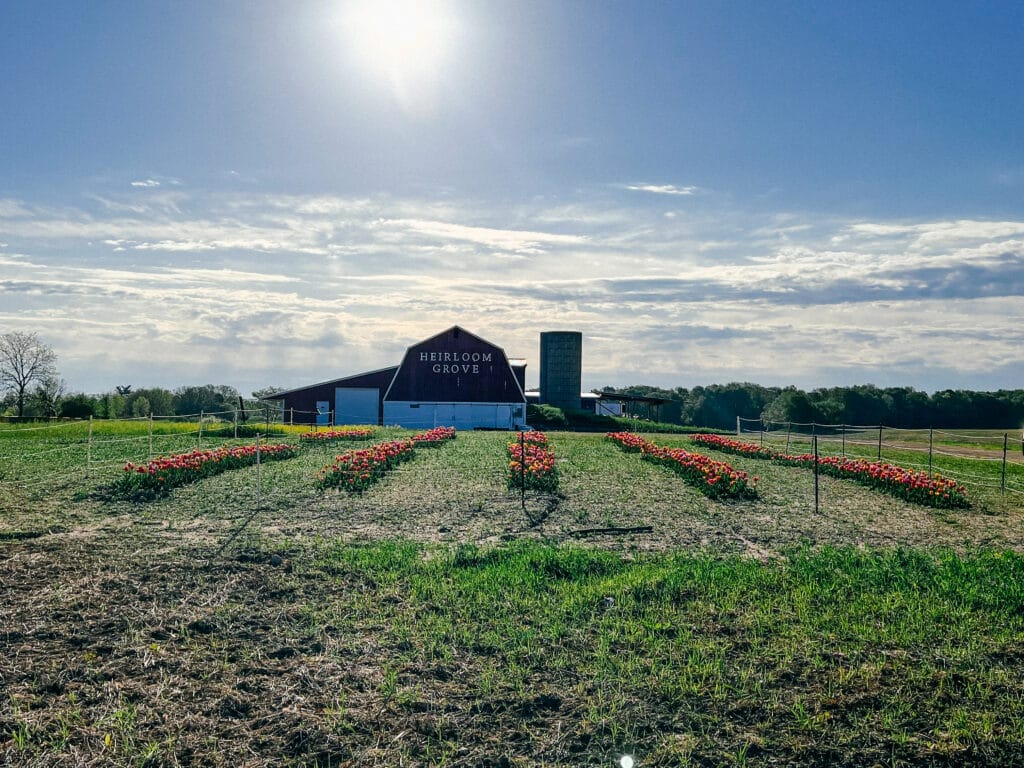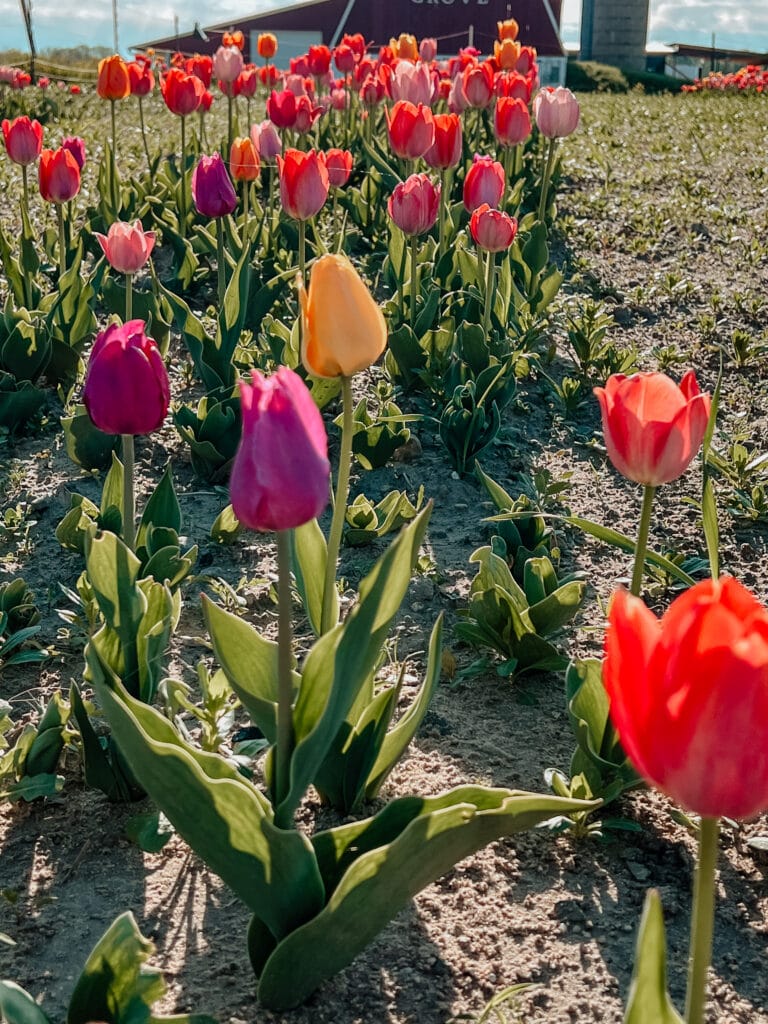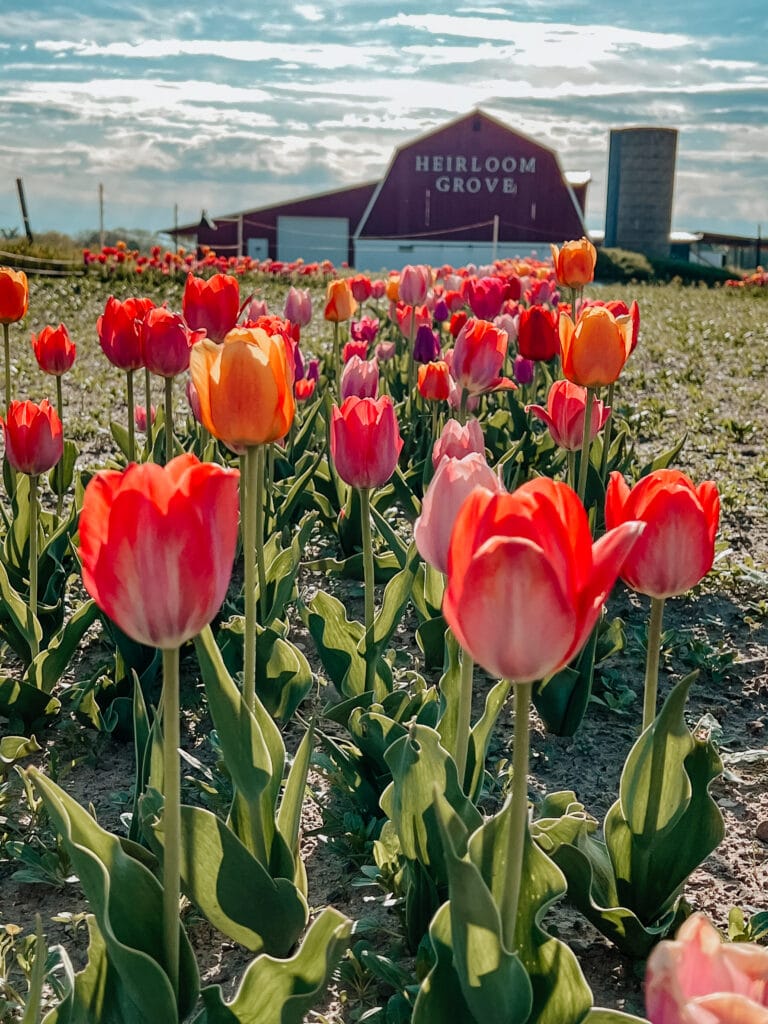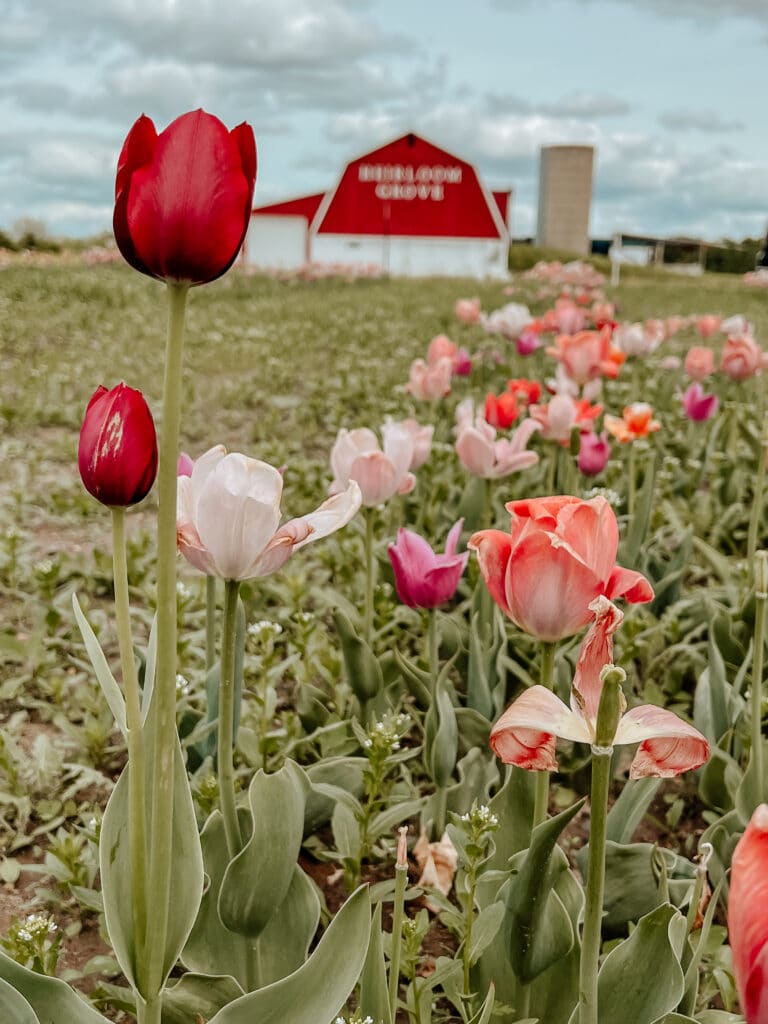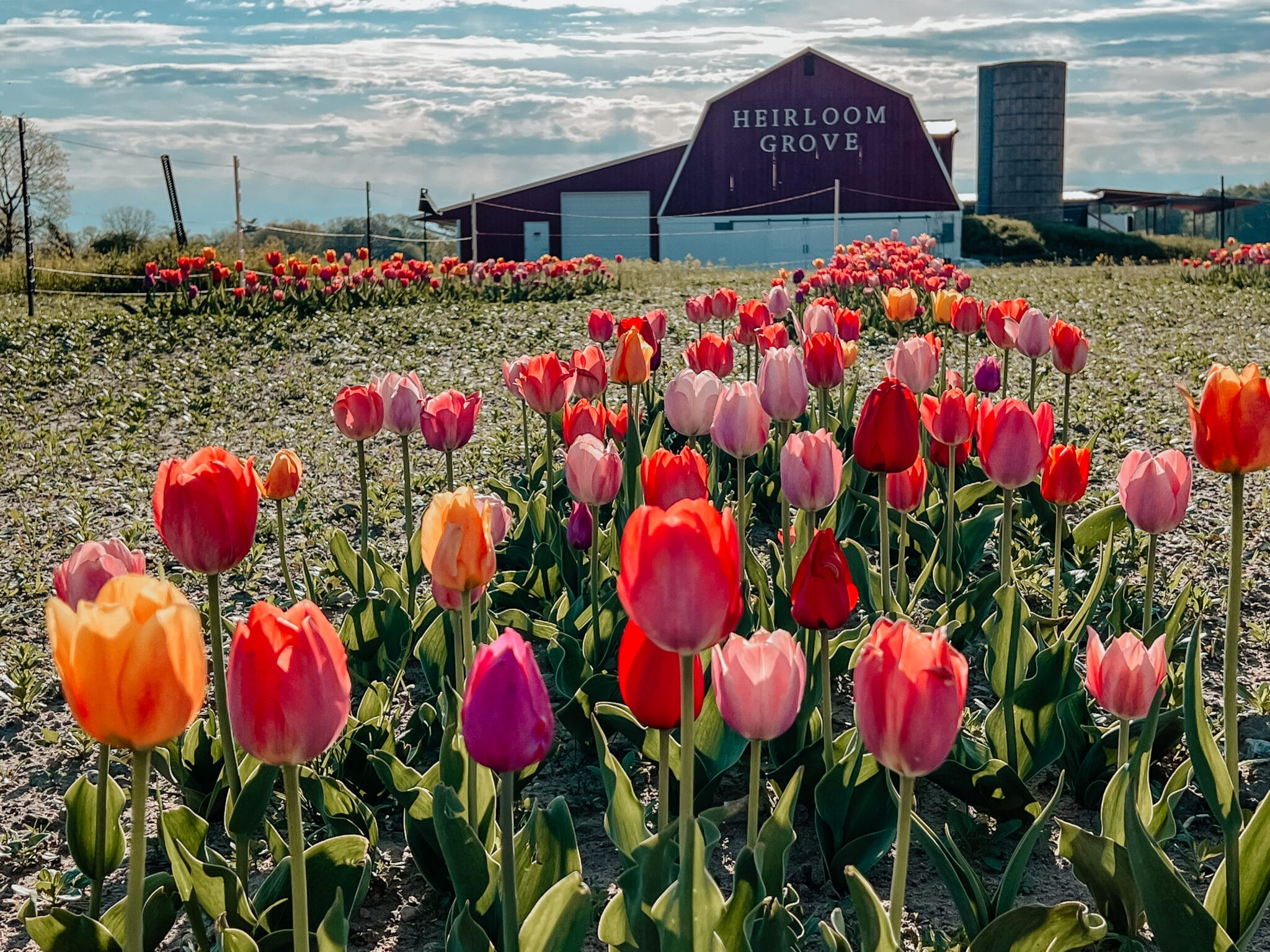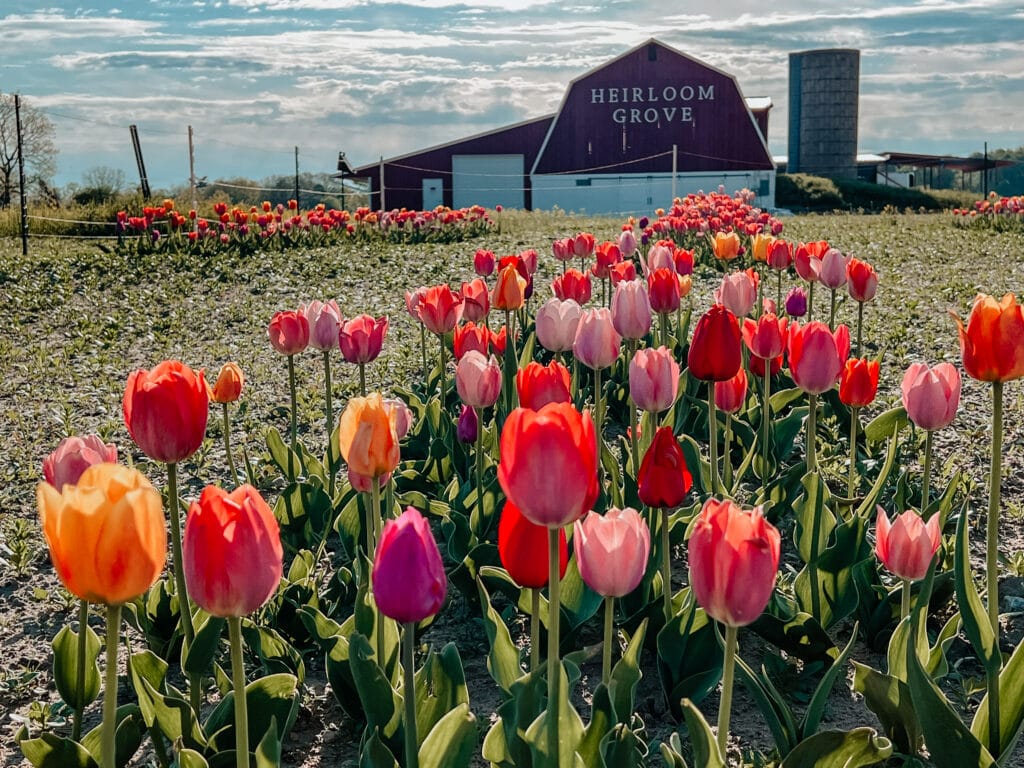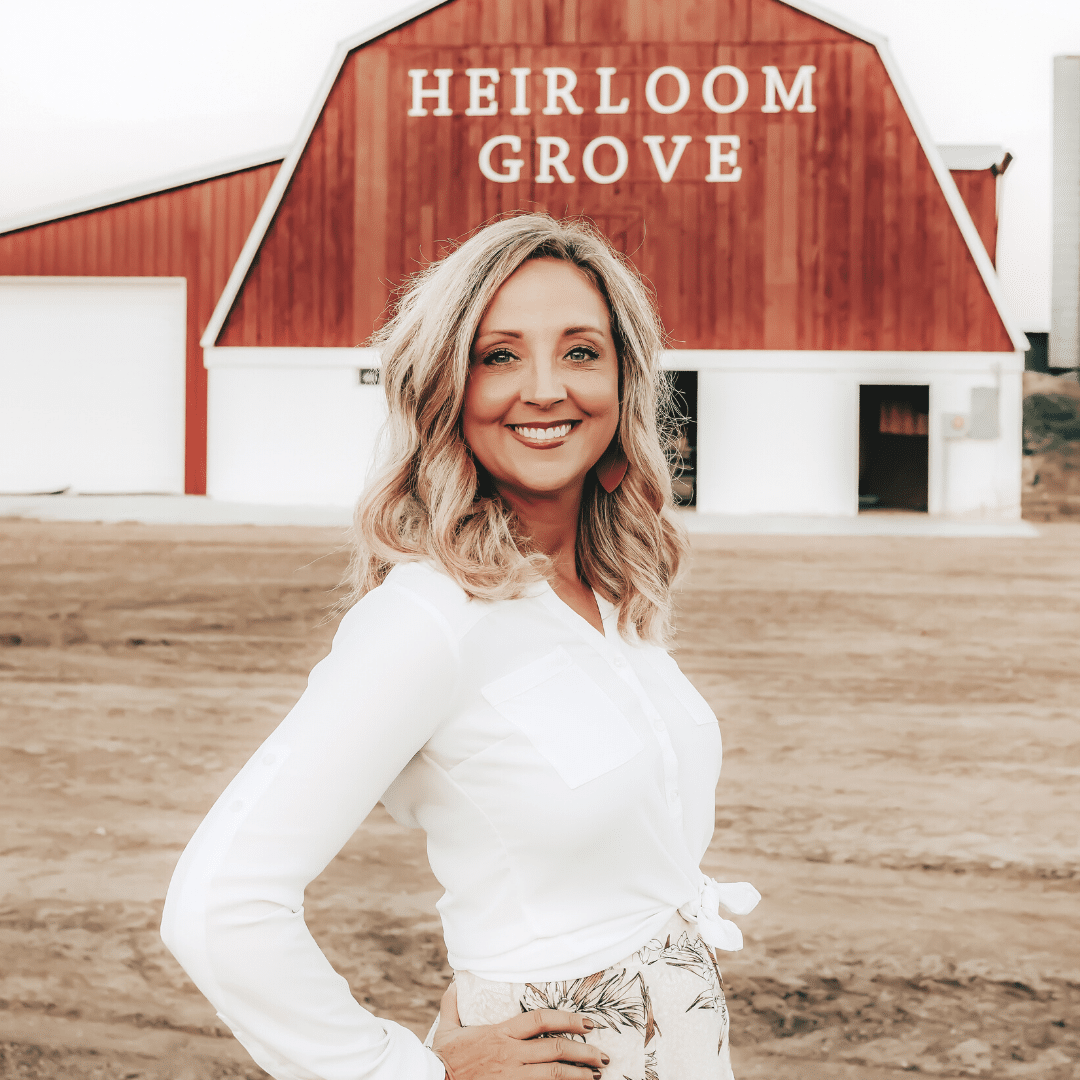 ---

Welcome to Heirloom Grove! I am Jaime Lyn, a Michigan gal sharing my home, travels, farm, style, creative businesses, and life as a wife, mom of four, designer and business entrepreneur. I hope you gain ideas & inspiration visiting my Blog and enjoy browsing my shop below!
---

---

---

---

---

---

---
---
---
---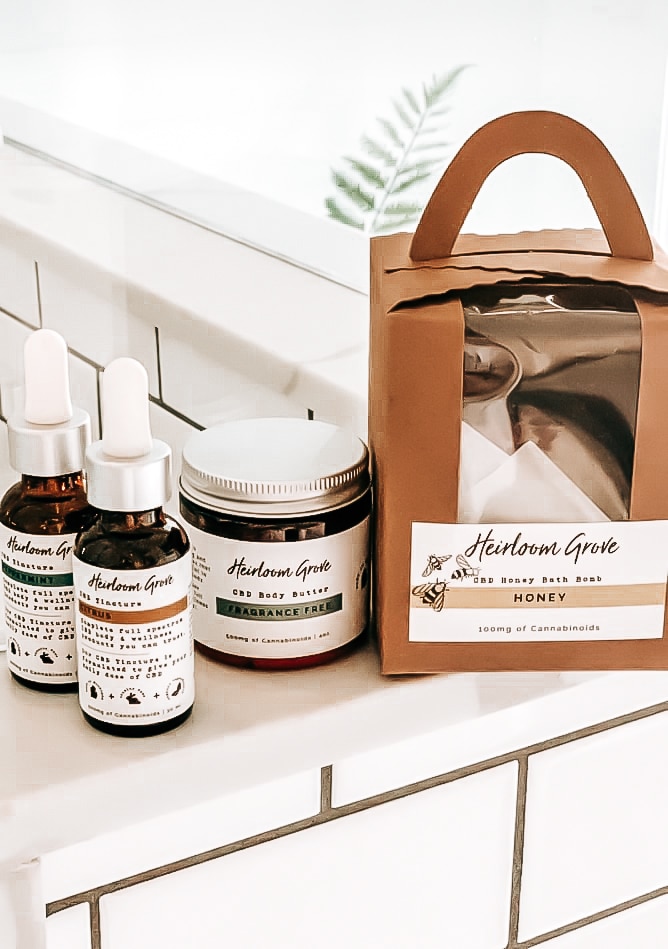 ---

Subscribe to Heirloom Grove