May is one of our favorite months, because we get to celebrate all the amazing Moms in our lives, and maybe that includes YOU! A fun and festive way to add to your Mother's Day celebrations, is to create a pretty Mom-osa Bar for your Mom! Below is a list of all you need, including instructions…seriously, so fun & easy! Cheers to all the Moms!!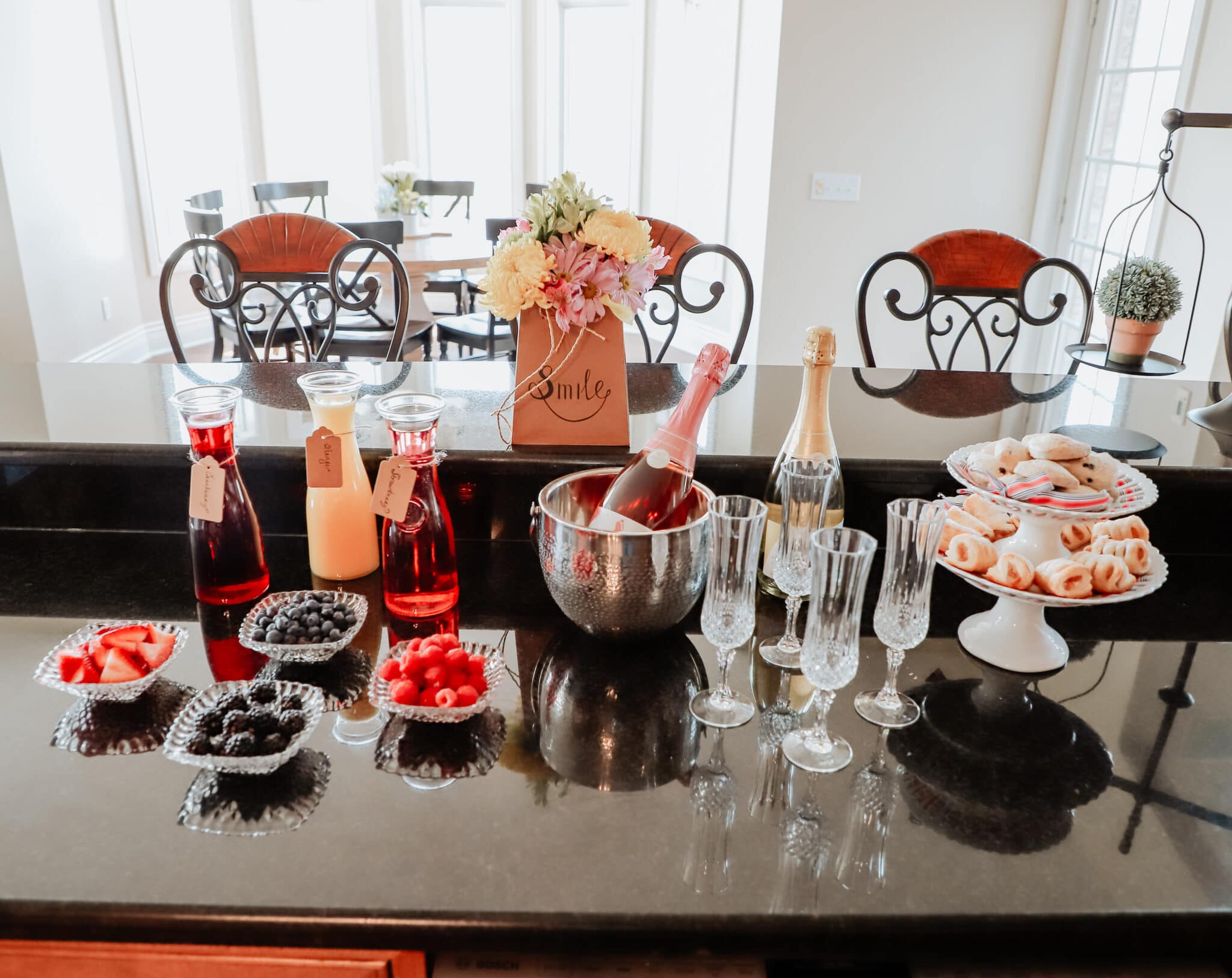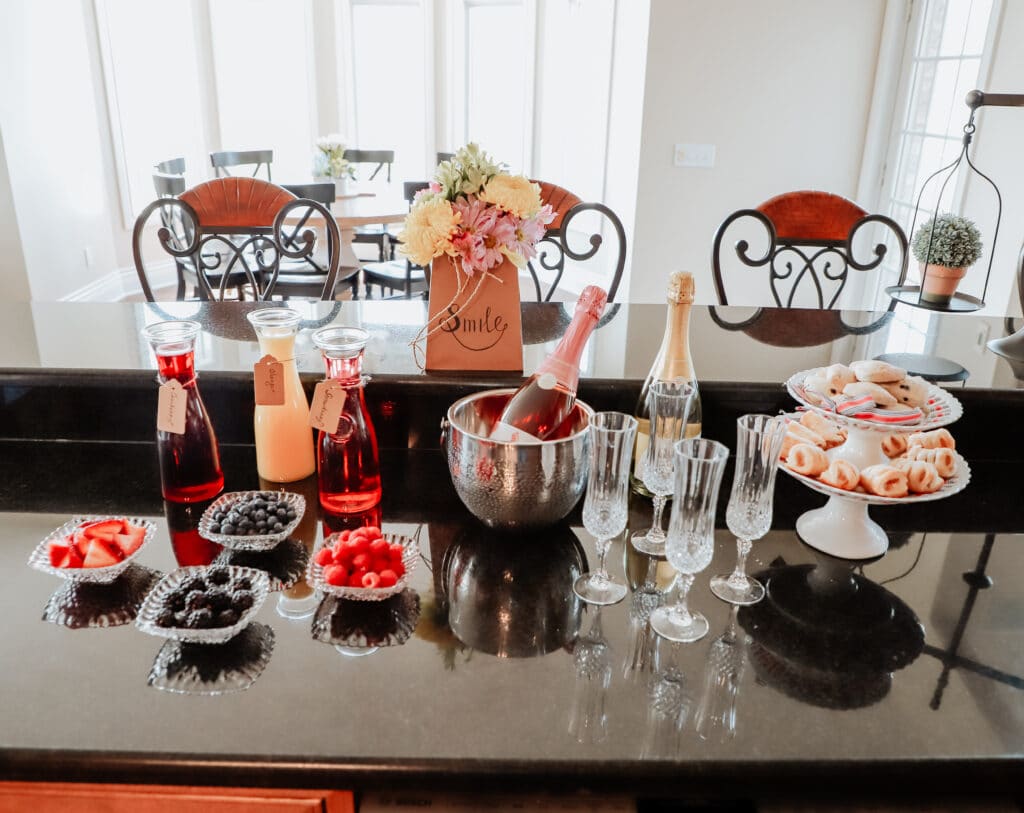 Ingredients + Instructions…
Champagne (we used white & pink)
Juices (we used Orange, Strawberry, & Cranberry)
Fruit (we used various berries – strawberries, black berries, raspberries, and blueberries)
Add in some pastries to your bar for some nibbles too!
To Make: Simply… Pour a glass with 1/2 Champagne + 1/2 Juice + top off w/ fruit… & Enjoy!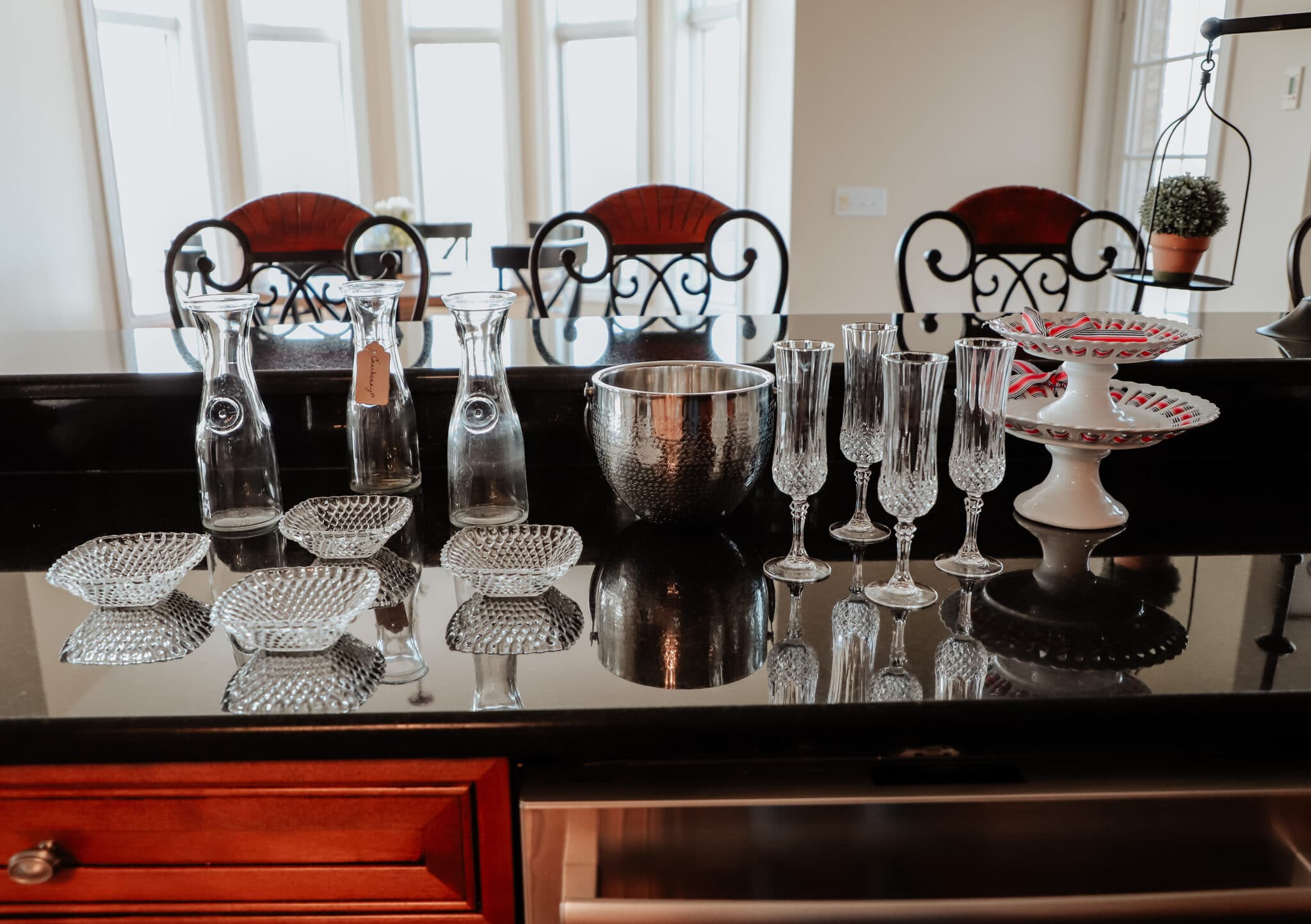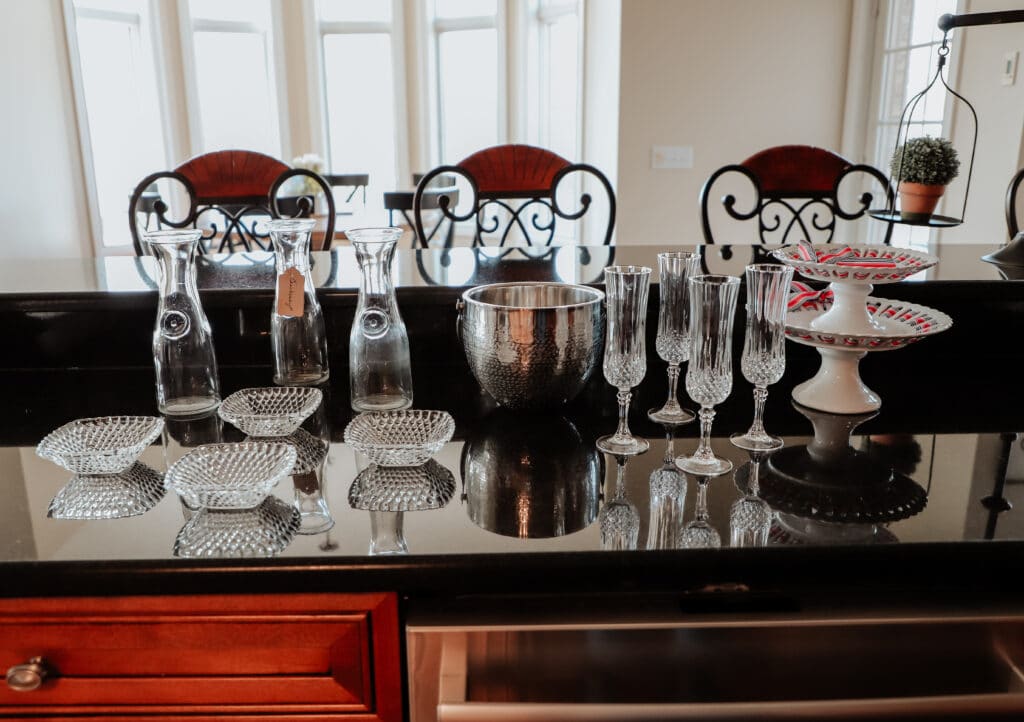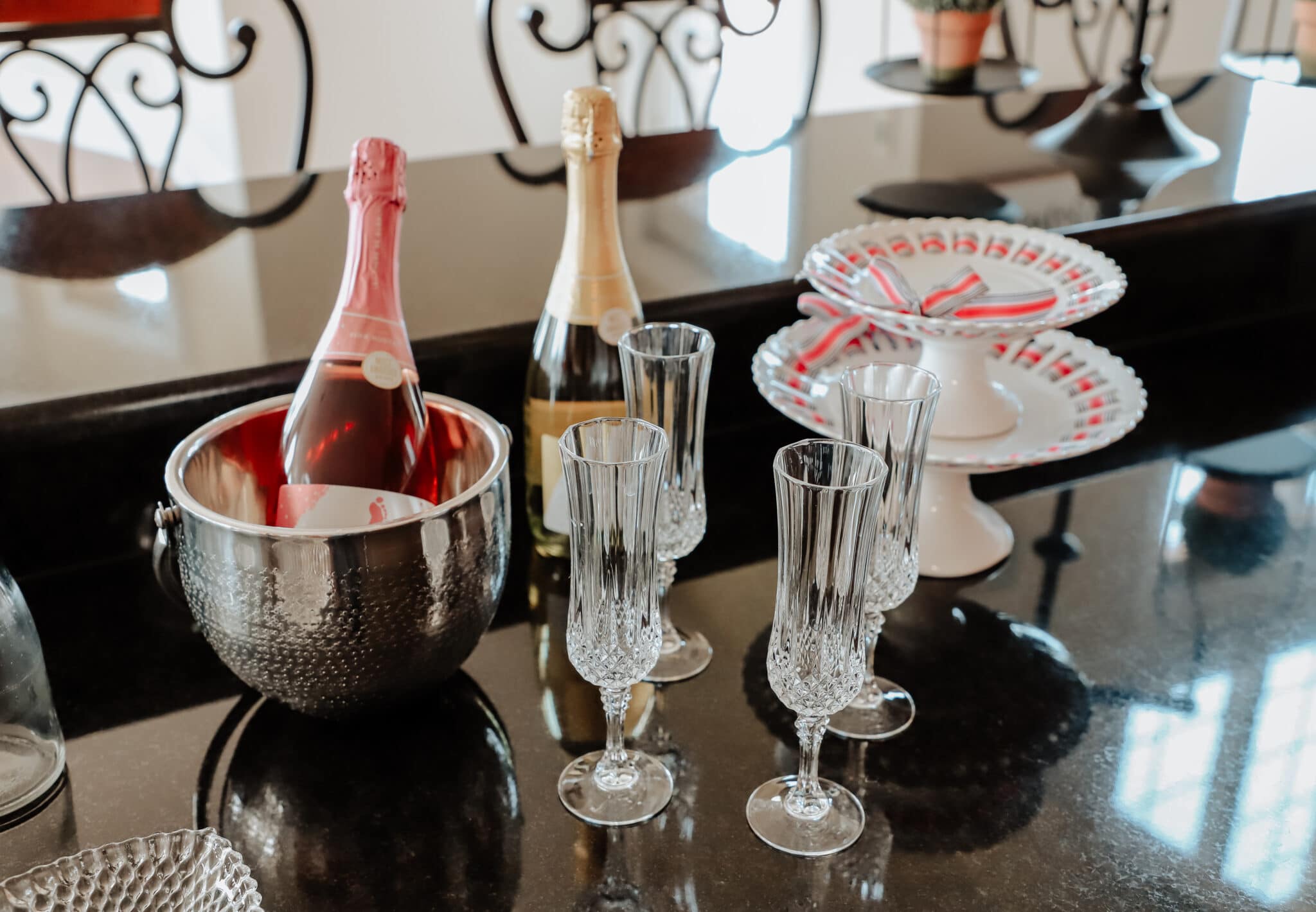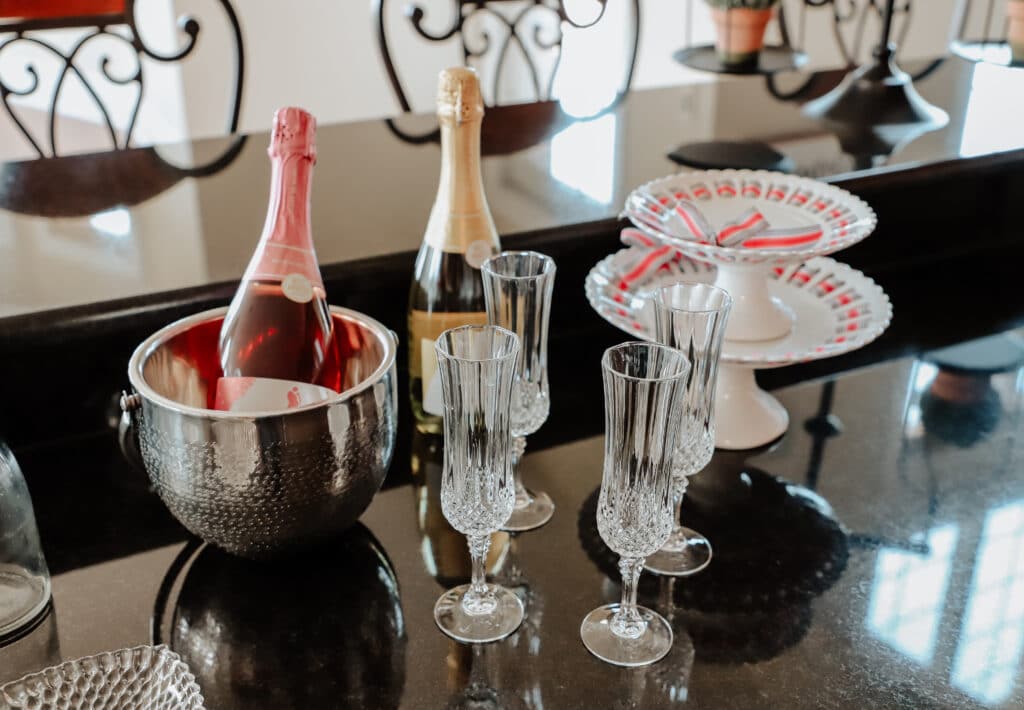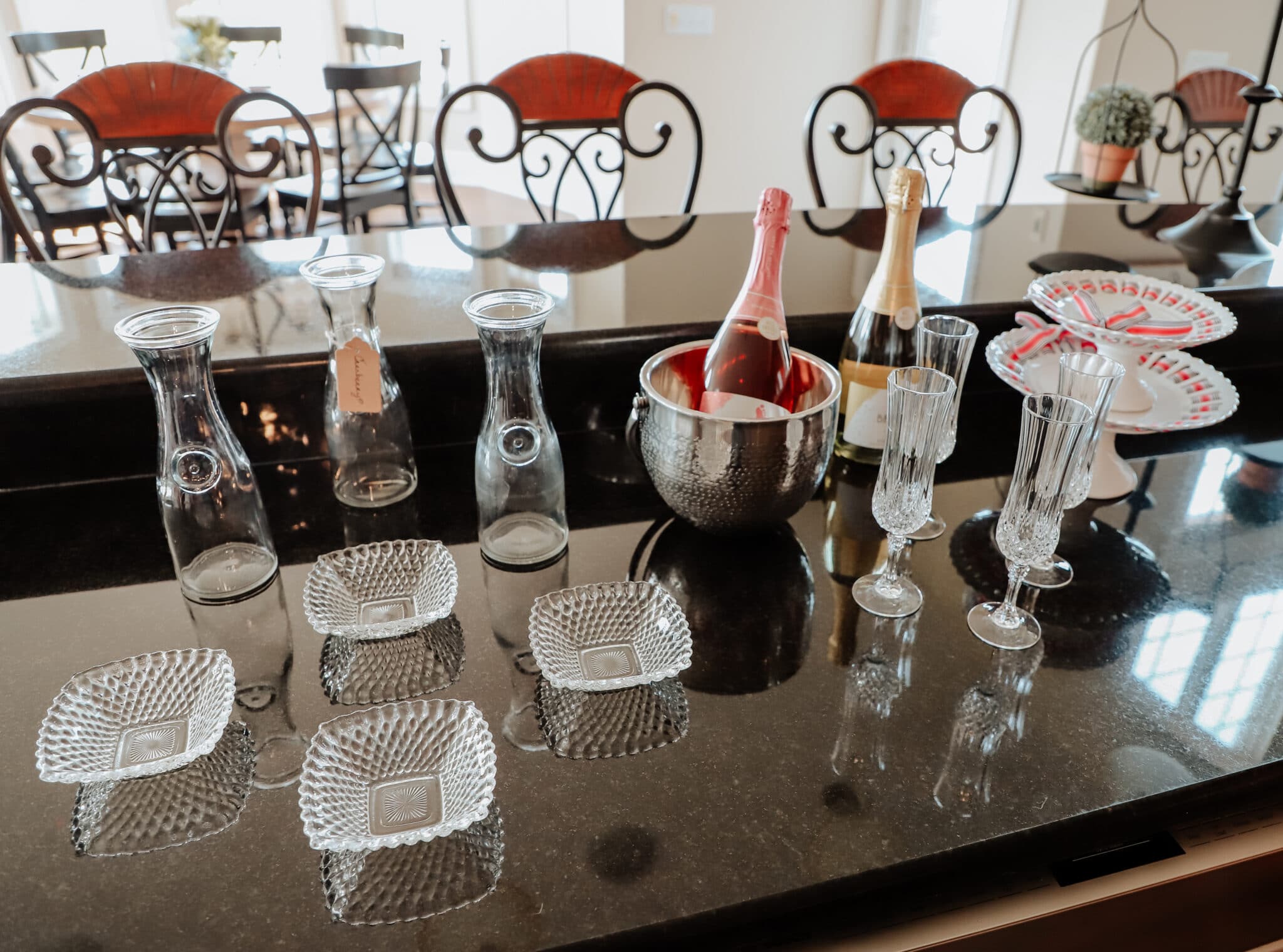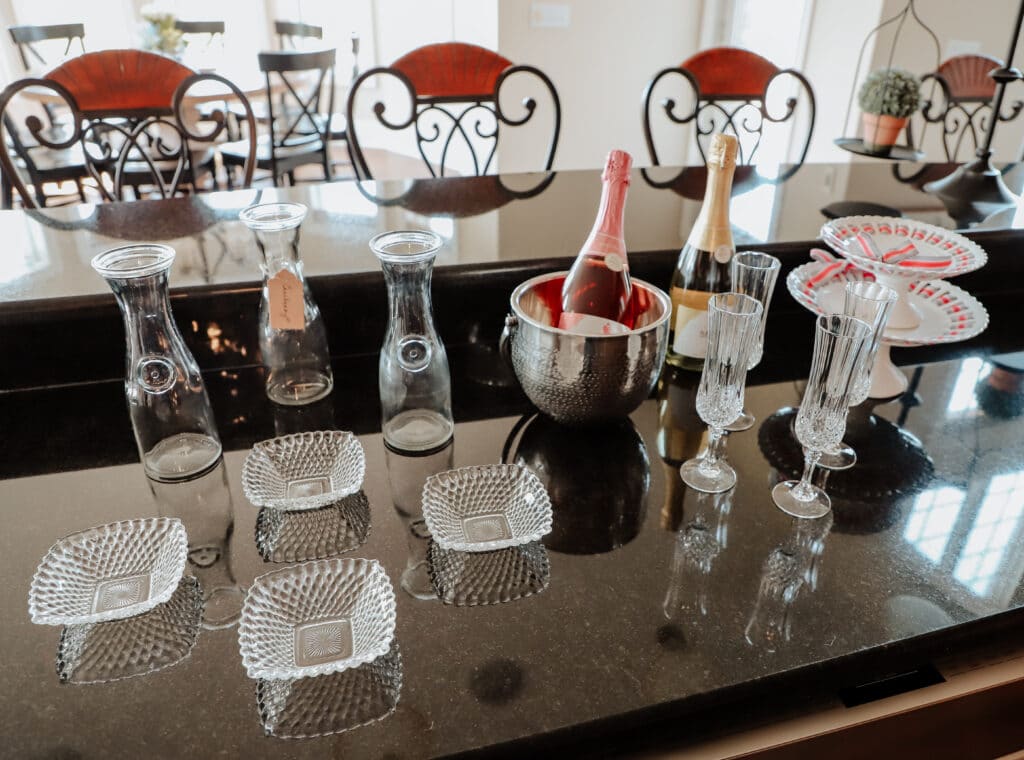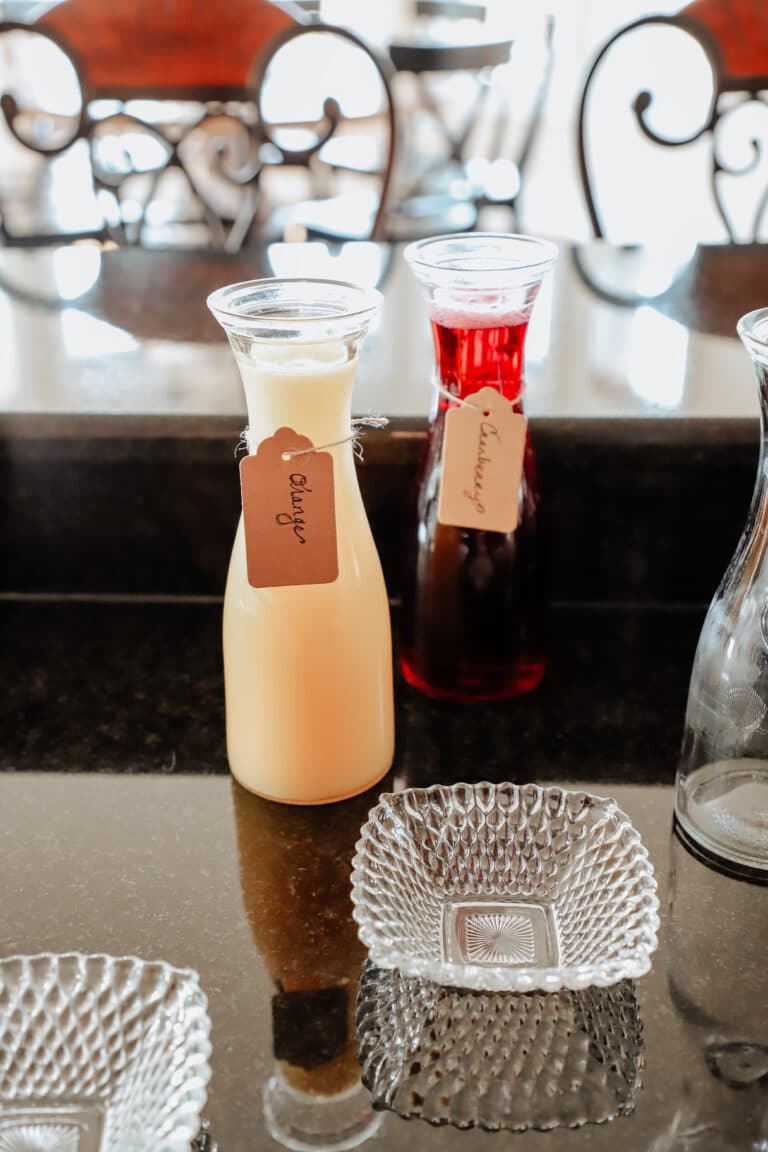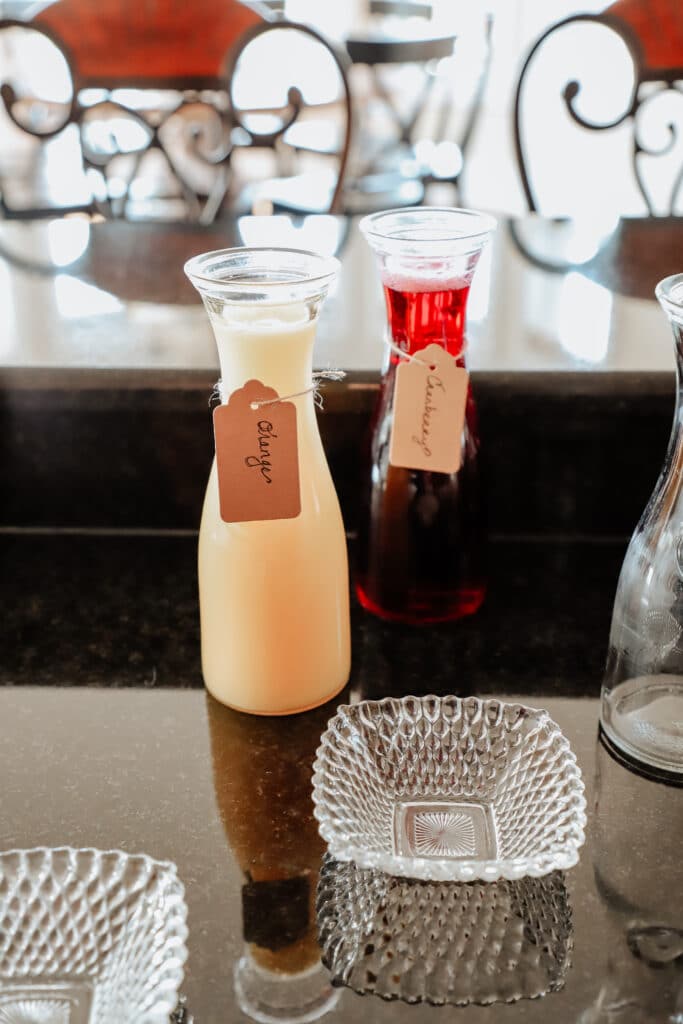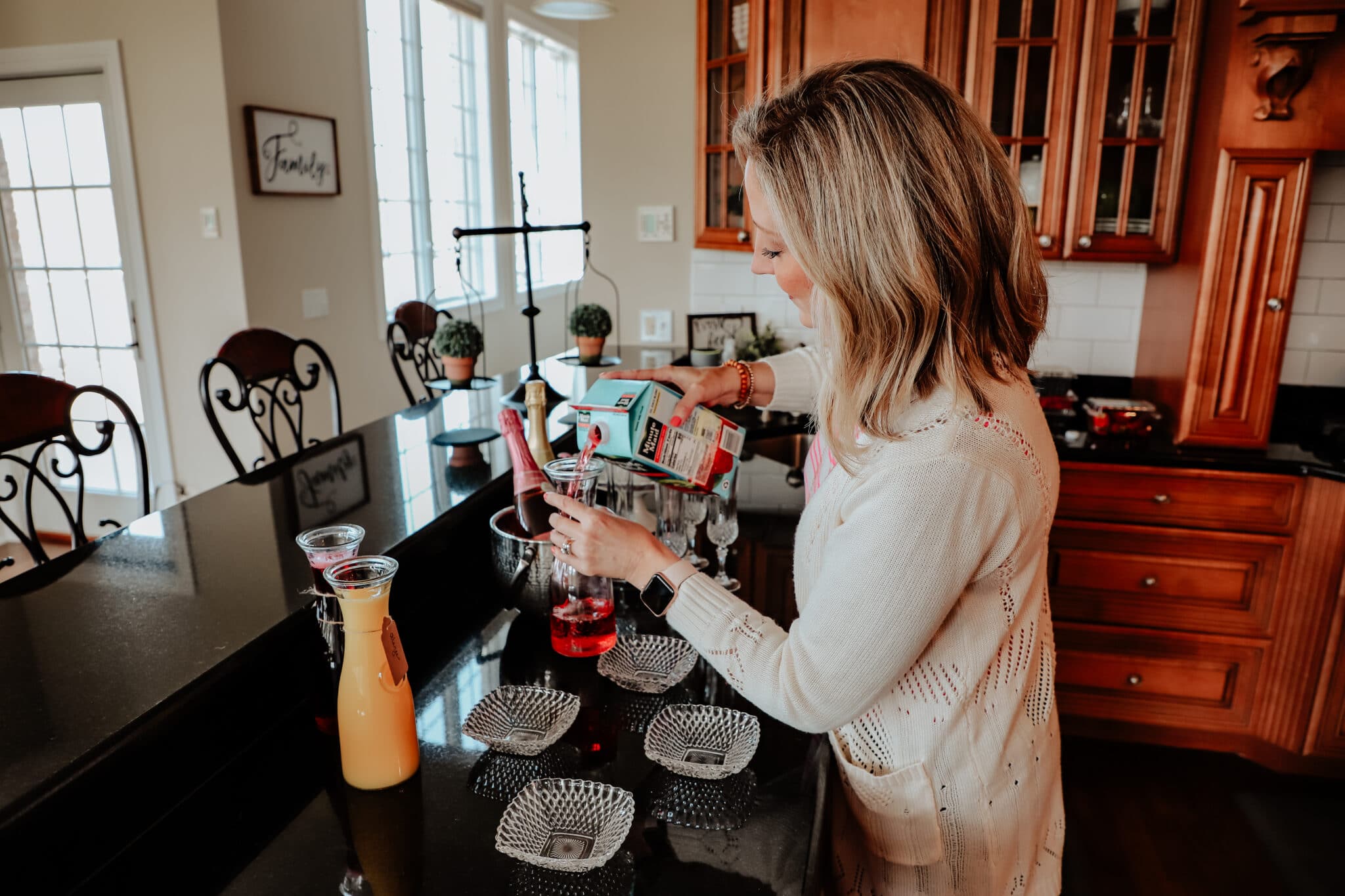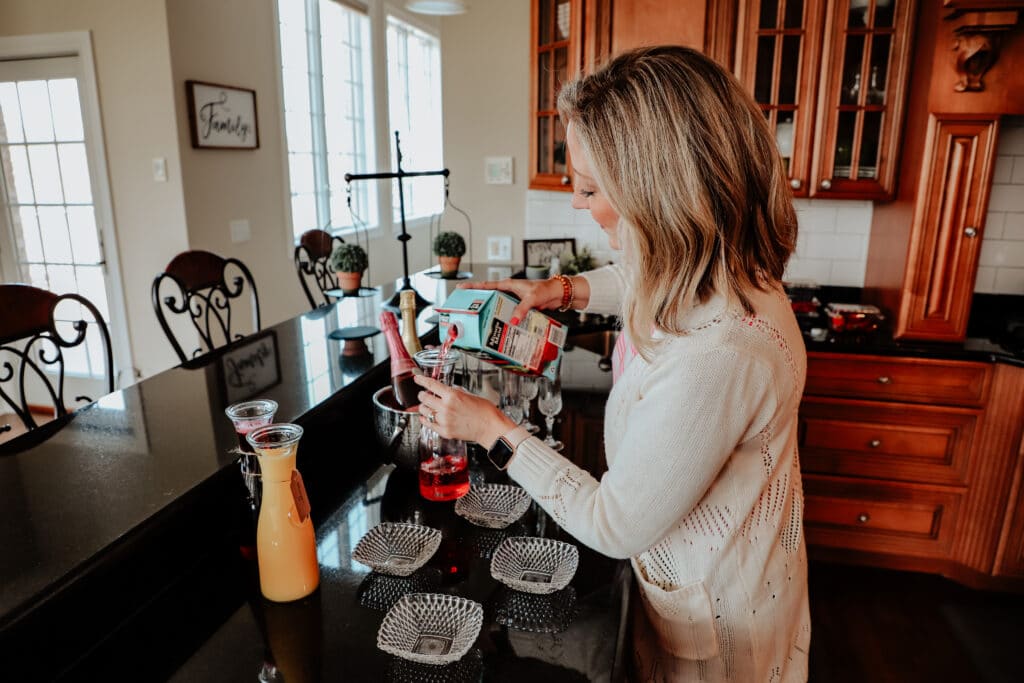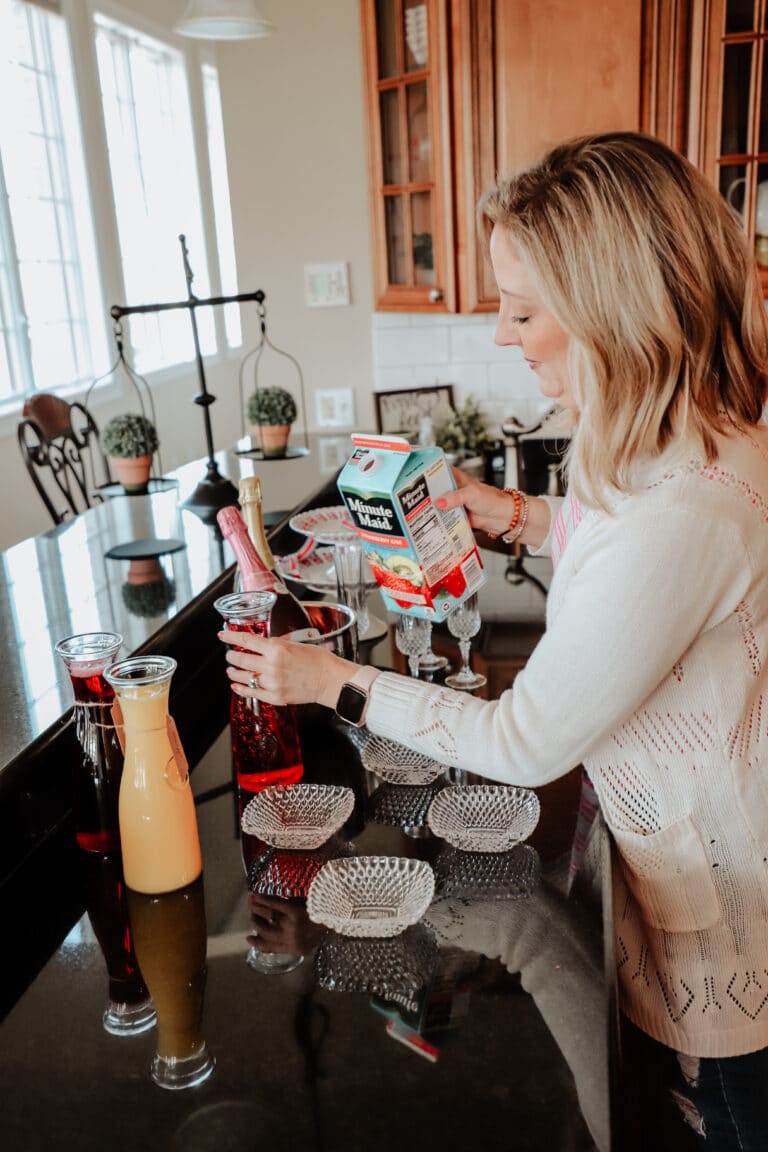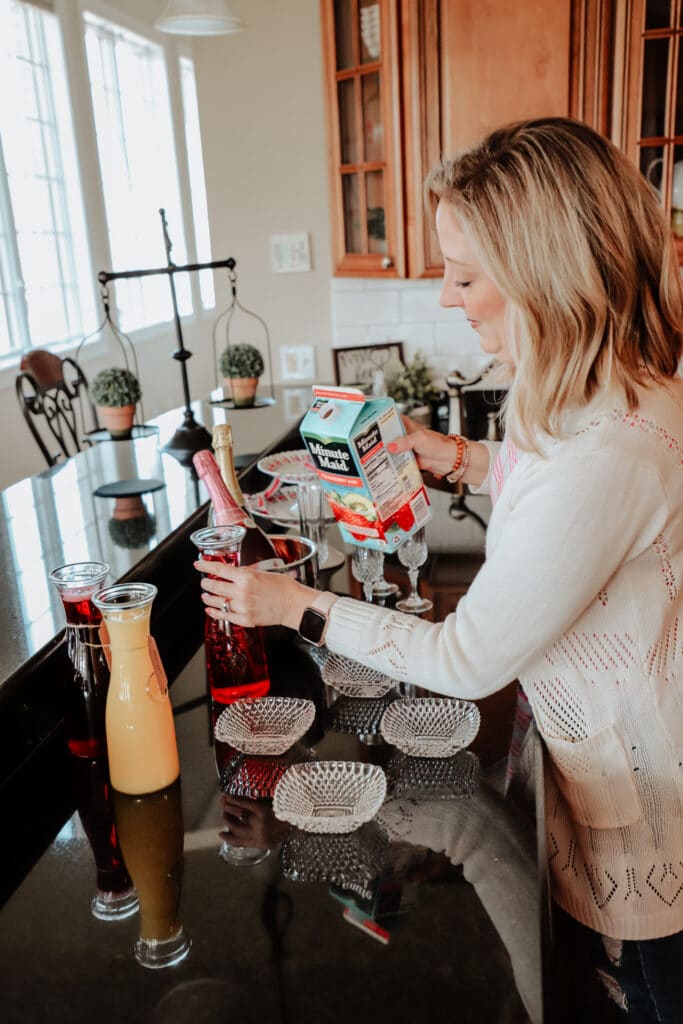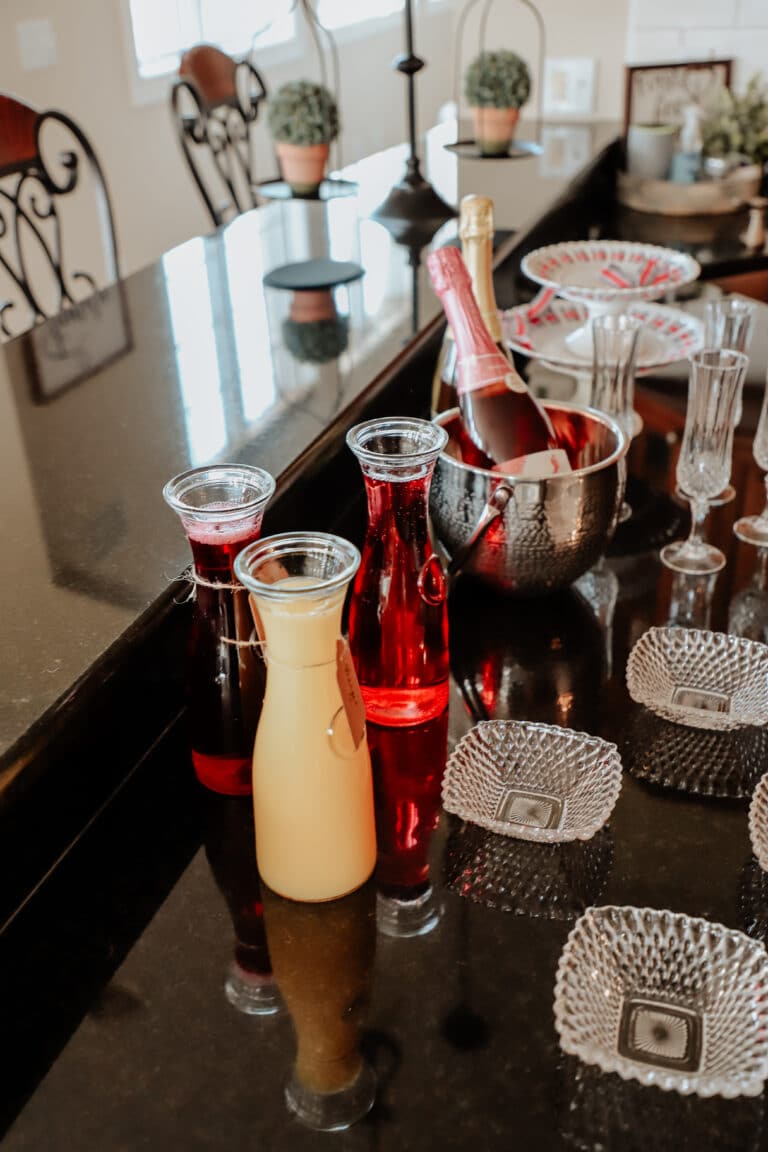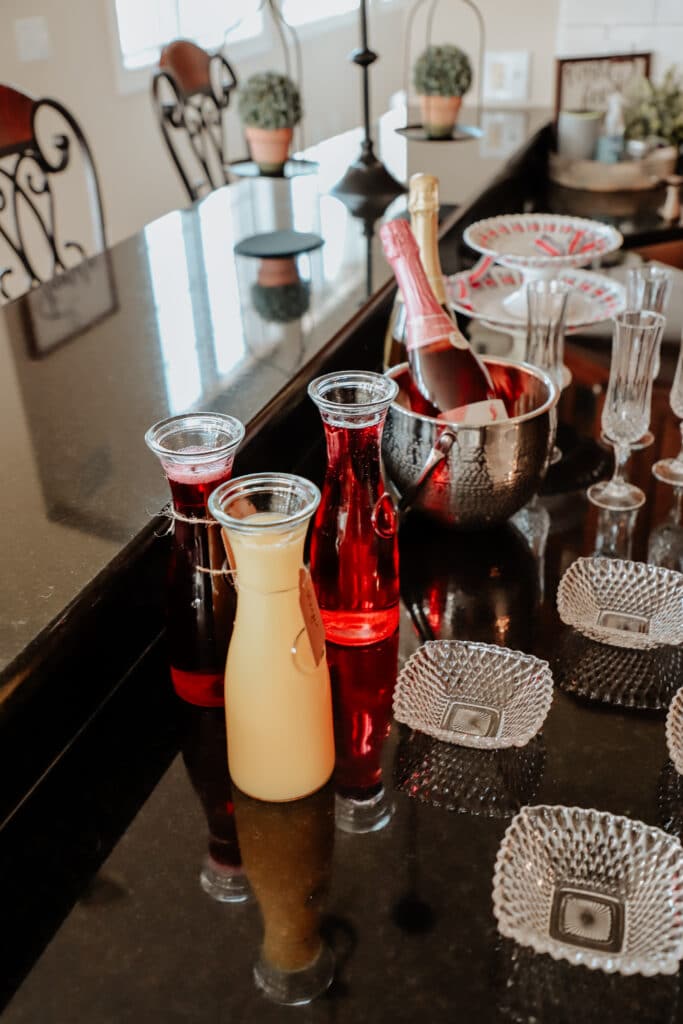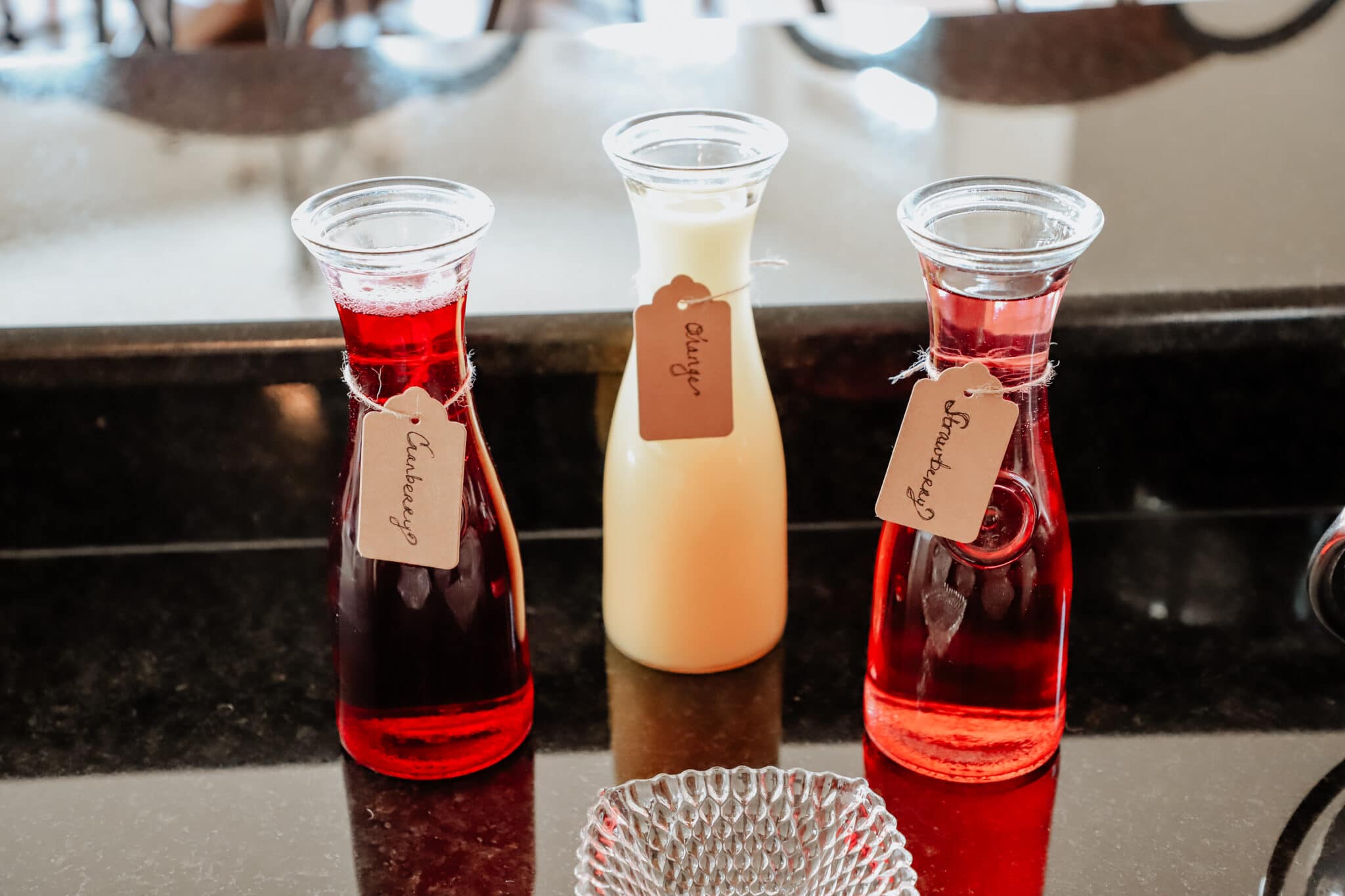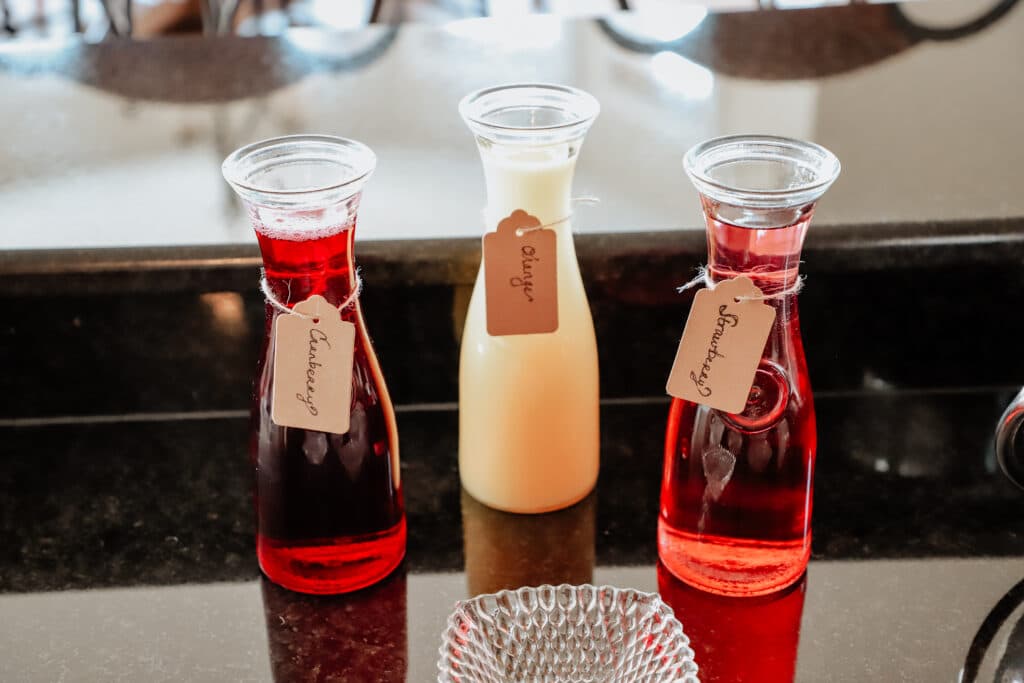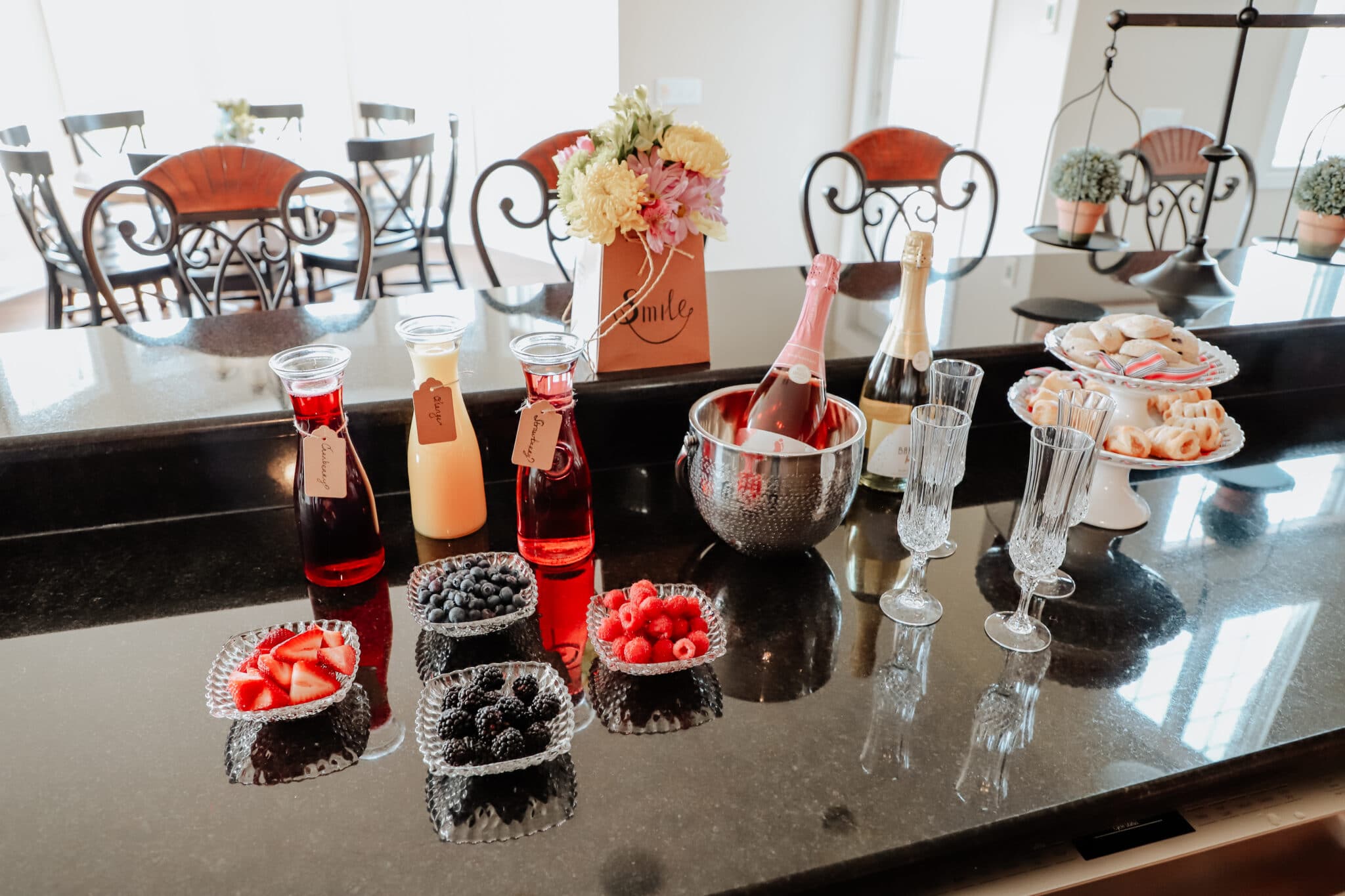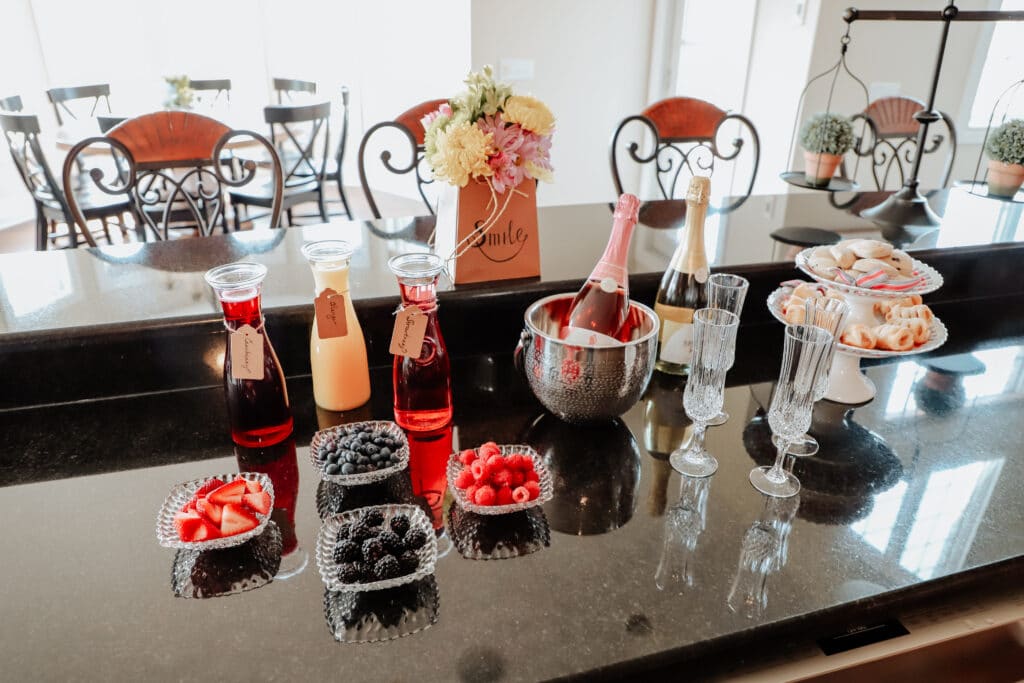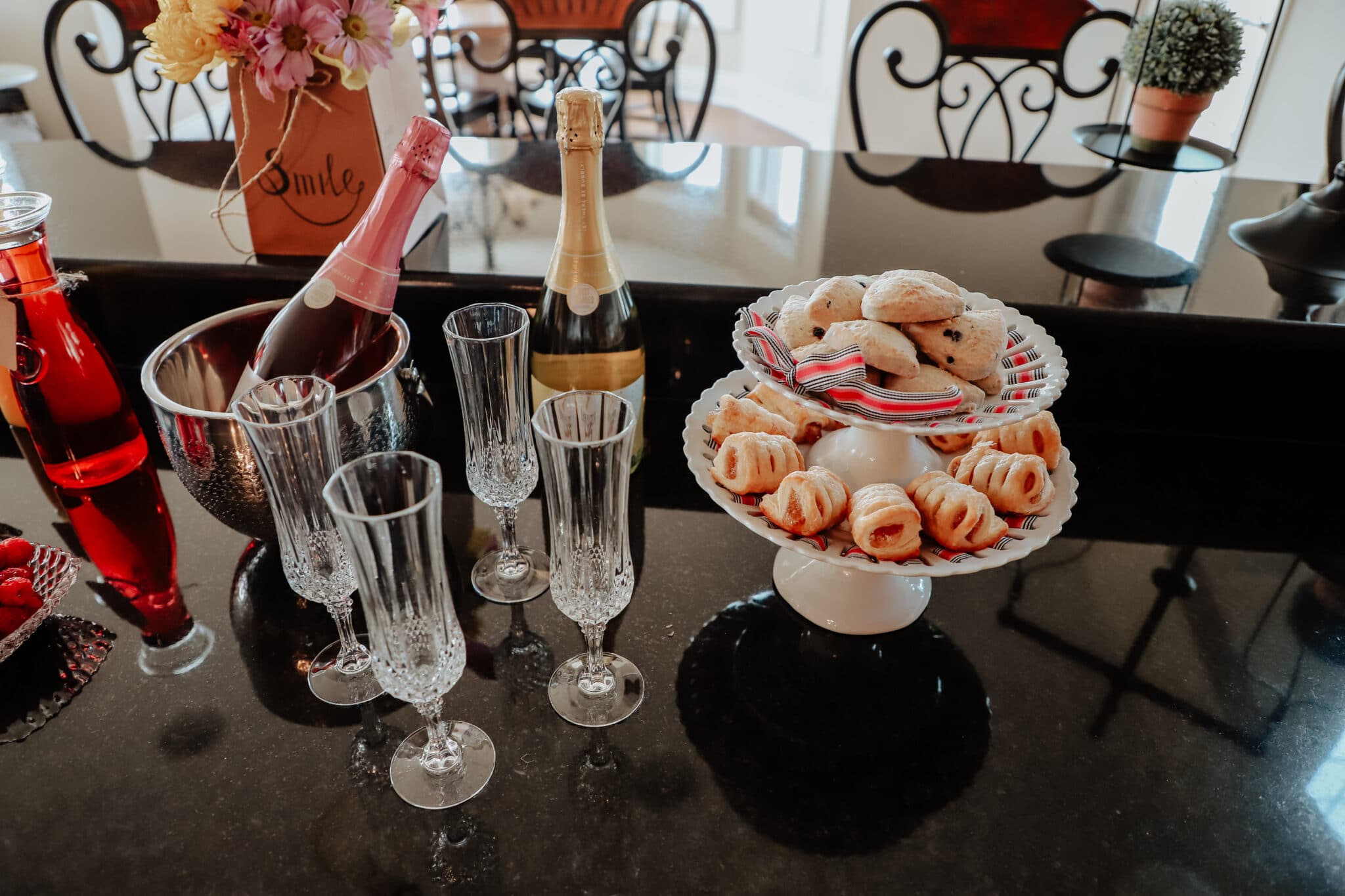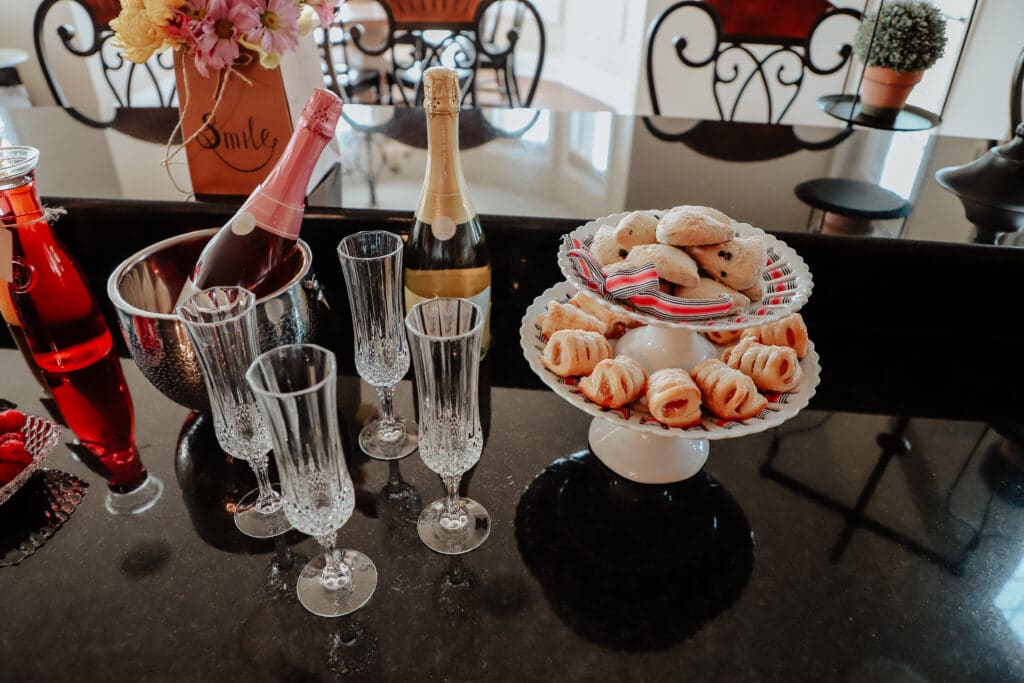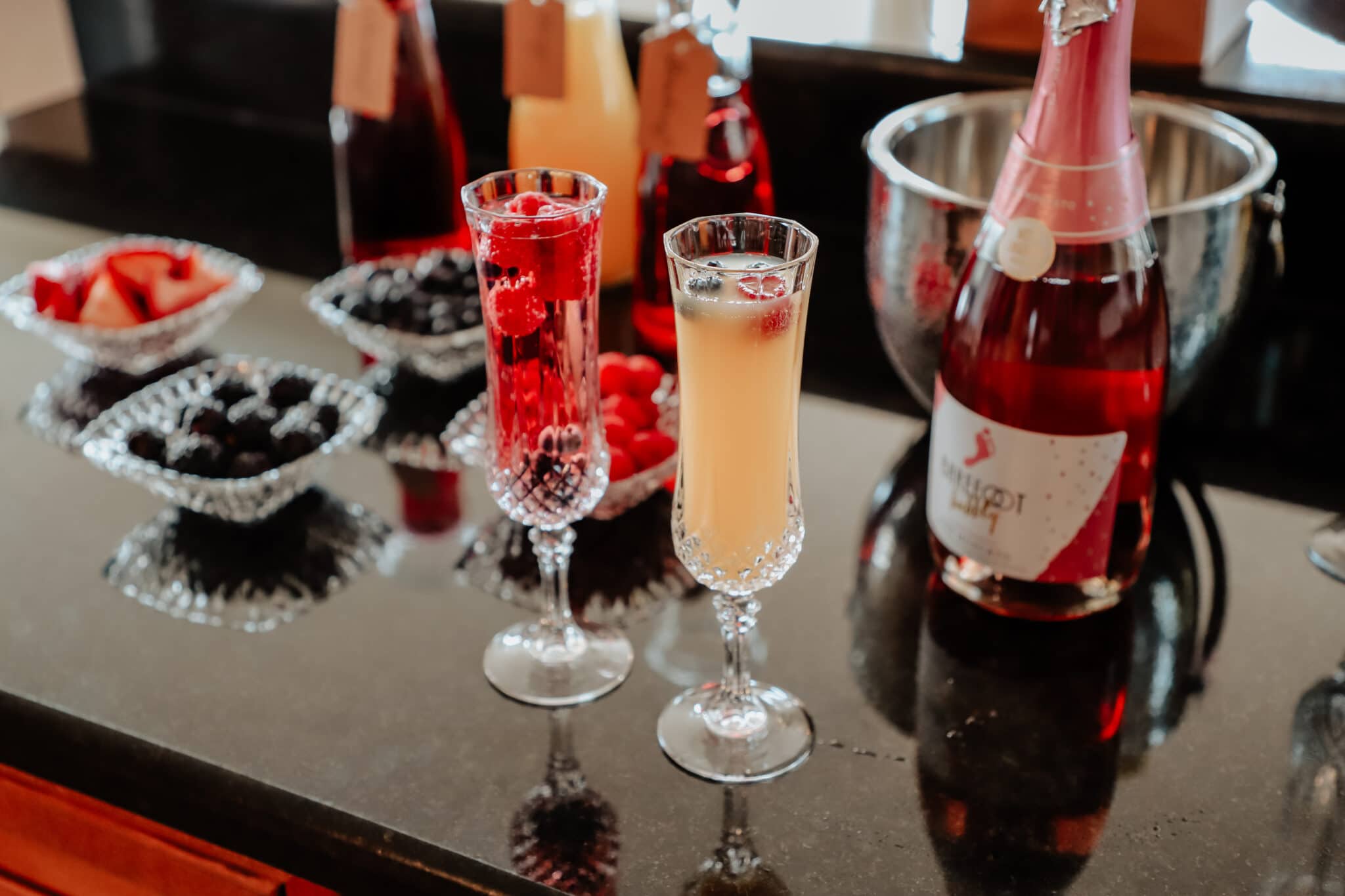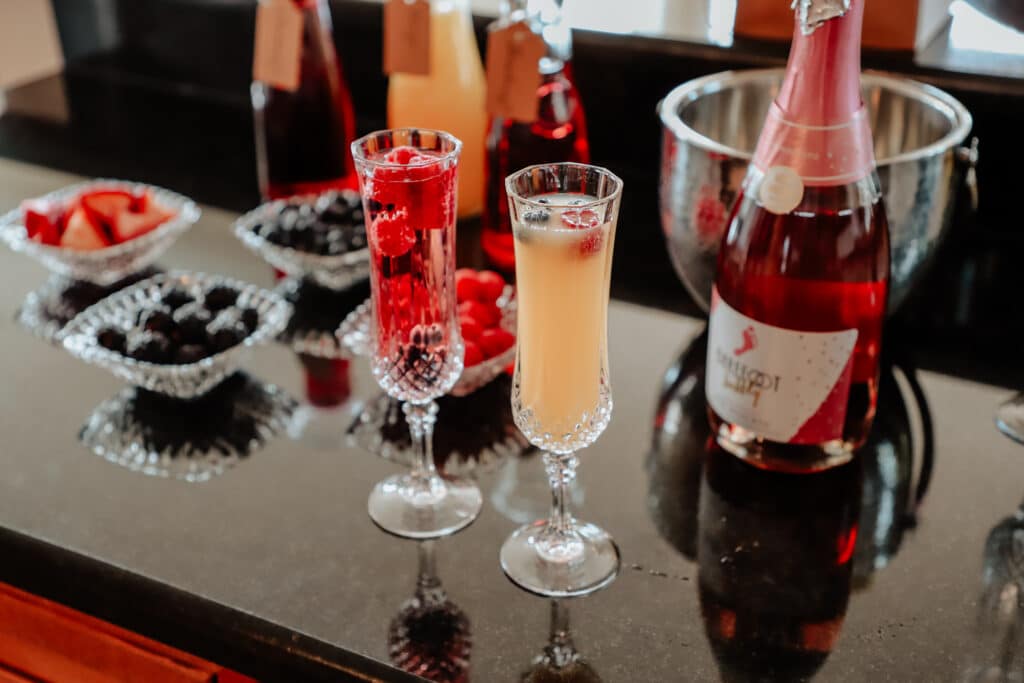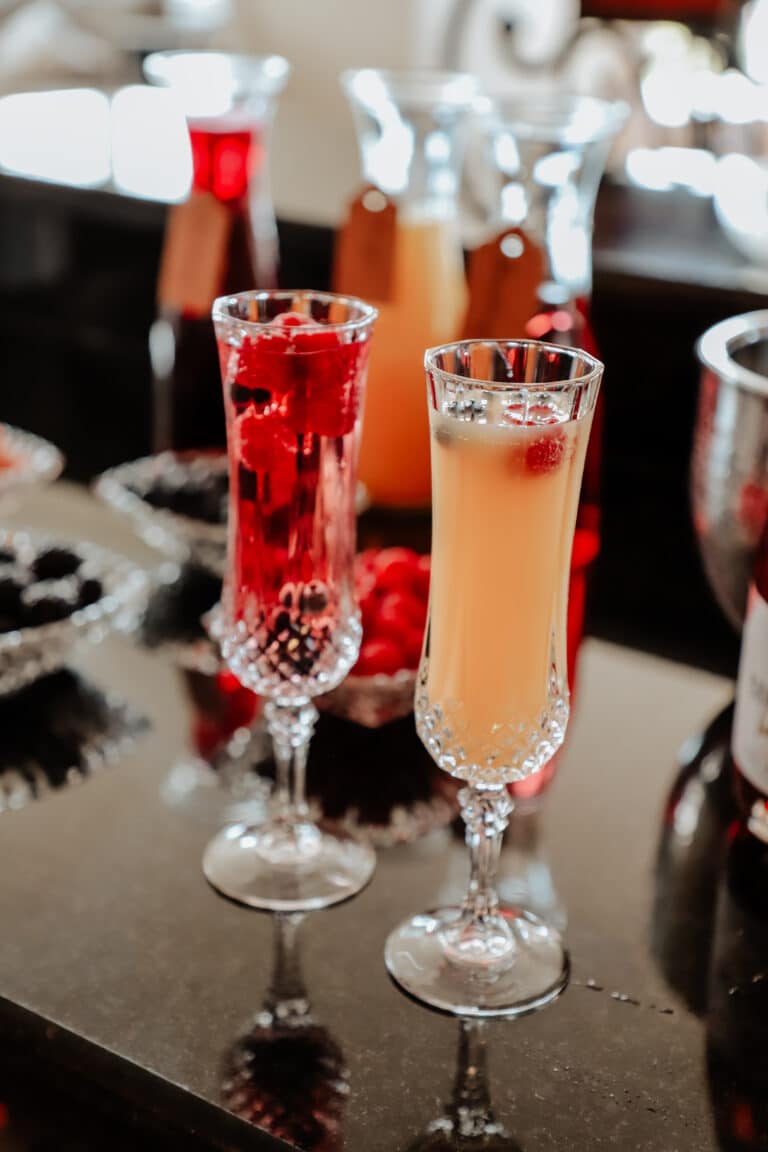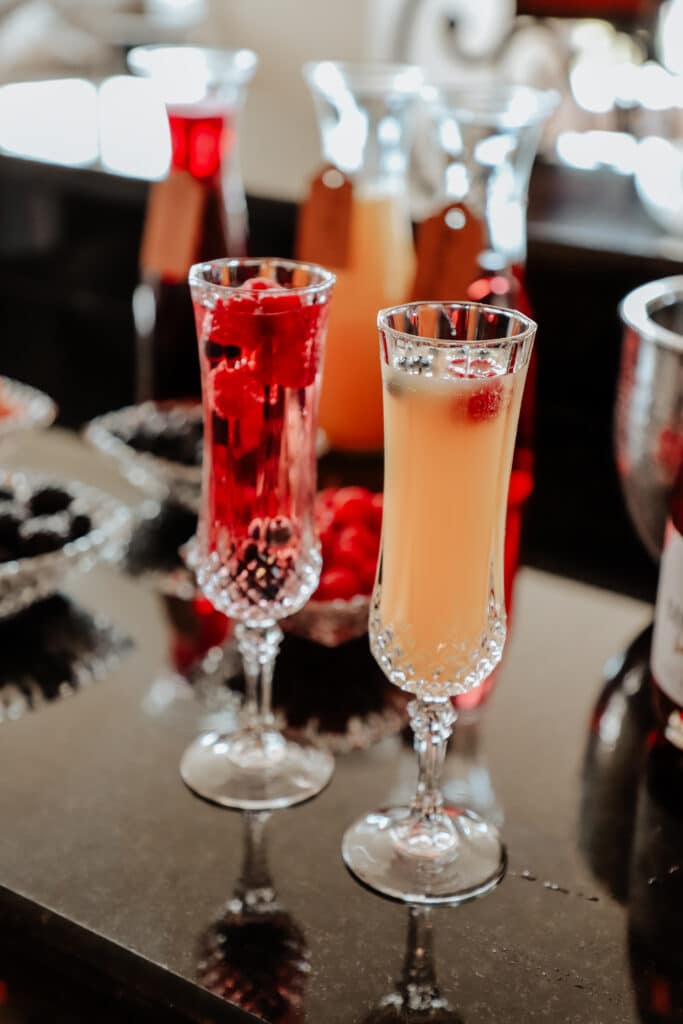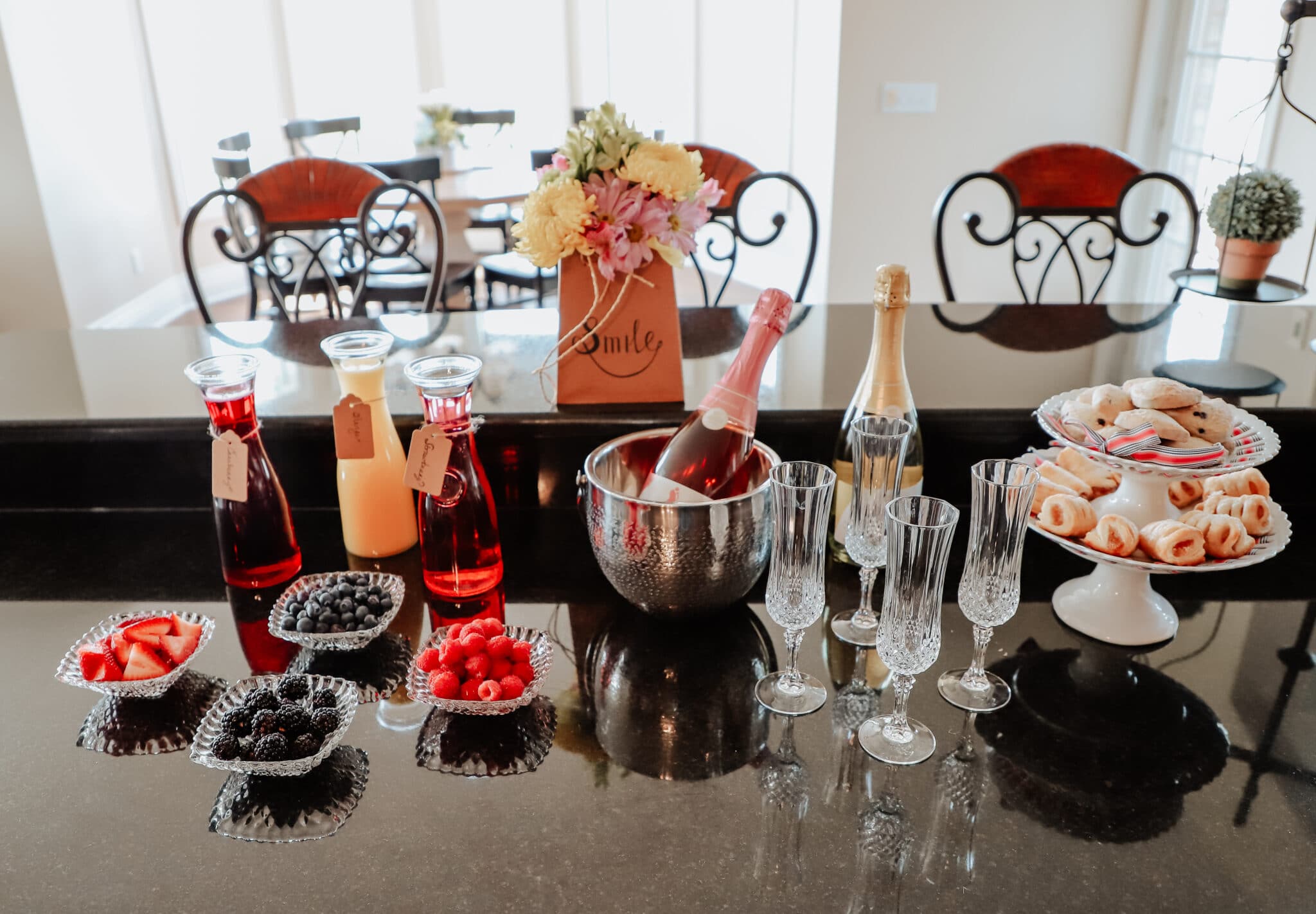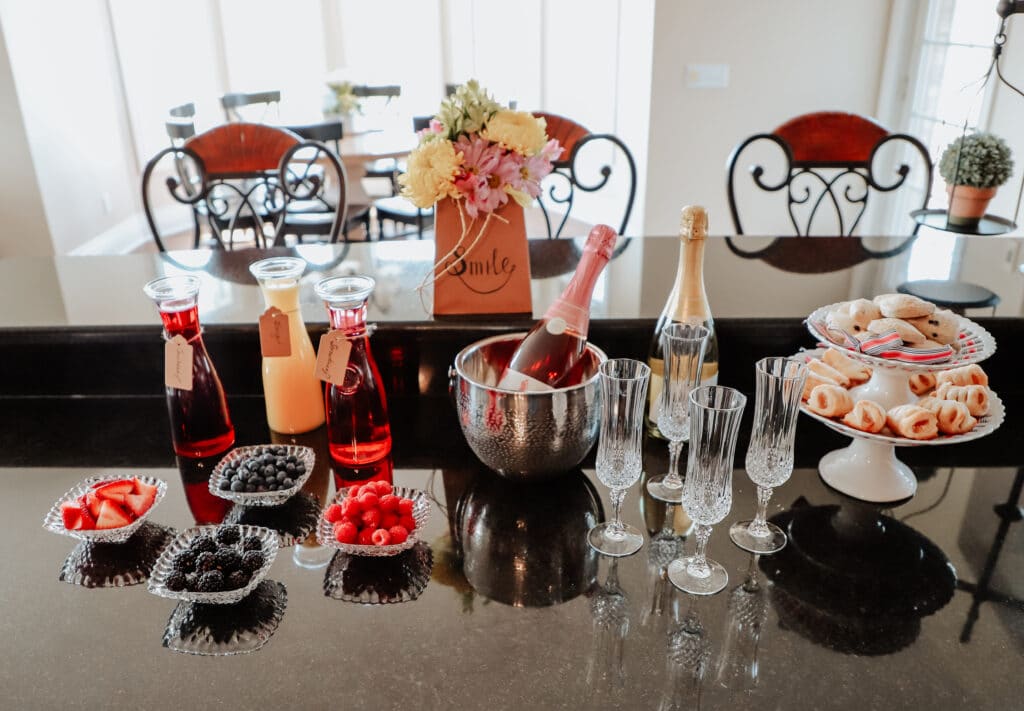 Your Mom will LOVE this special touch added to your celebration of her! And if you need some gift help… take a peek at our Heirloom Grove Mother's Day Gift Bundle, on Sale, filled with some great products to treat Mom… or check out our favorite Mom gifts on Amazon in this post here!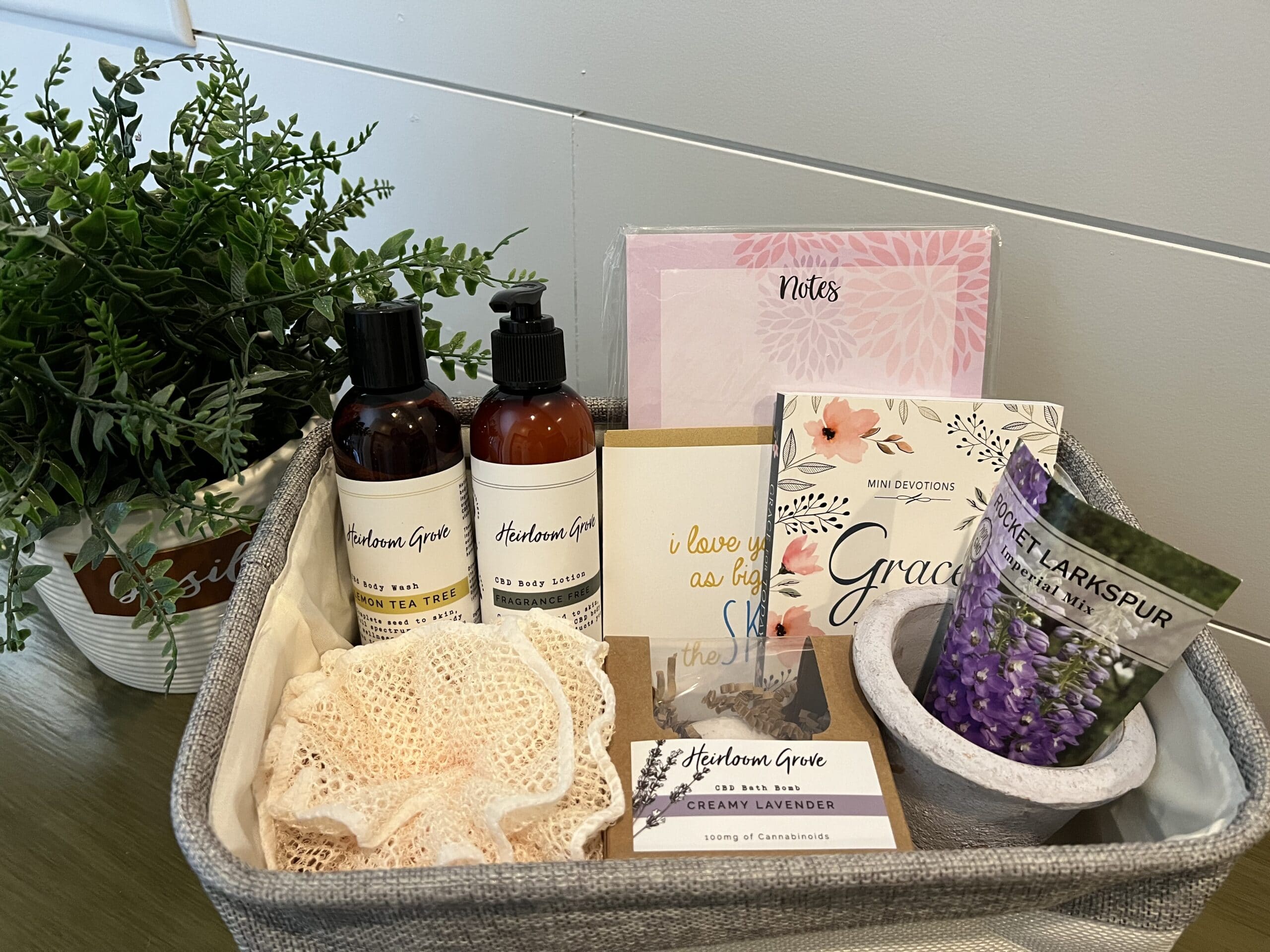 Happy Mother's Day to all of you beautiful women!!