This month's favorite finds are for all the Moms in mind! These items are fun, stylish, and primed for self care and total happiness! Moms sometimes won't just go out and buy things like these for themselves.. so how perfect to treat her with one or more of these special gifts for Mother's Day to bless and reward her for how amazing of a Mom she is… she'll love it! Shop all the links below!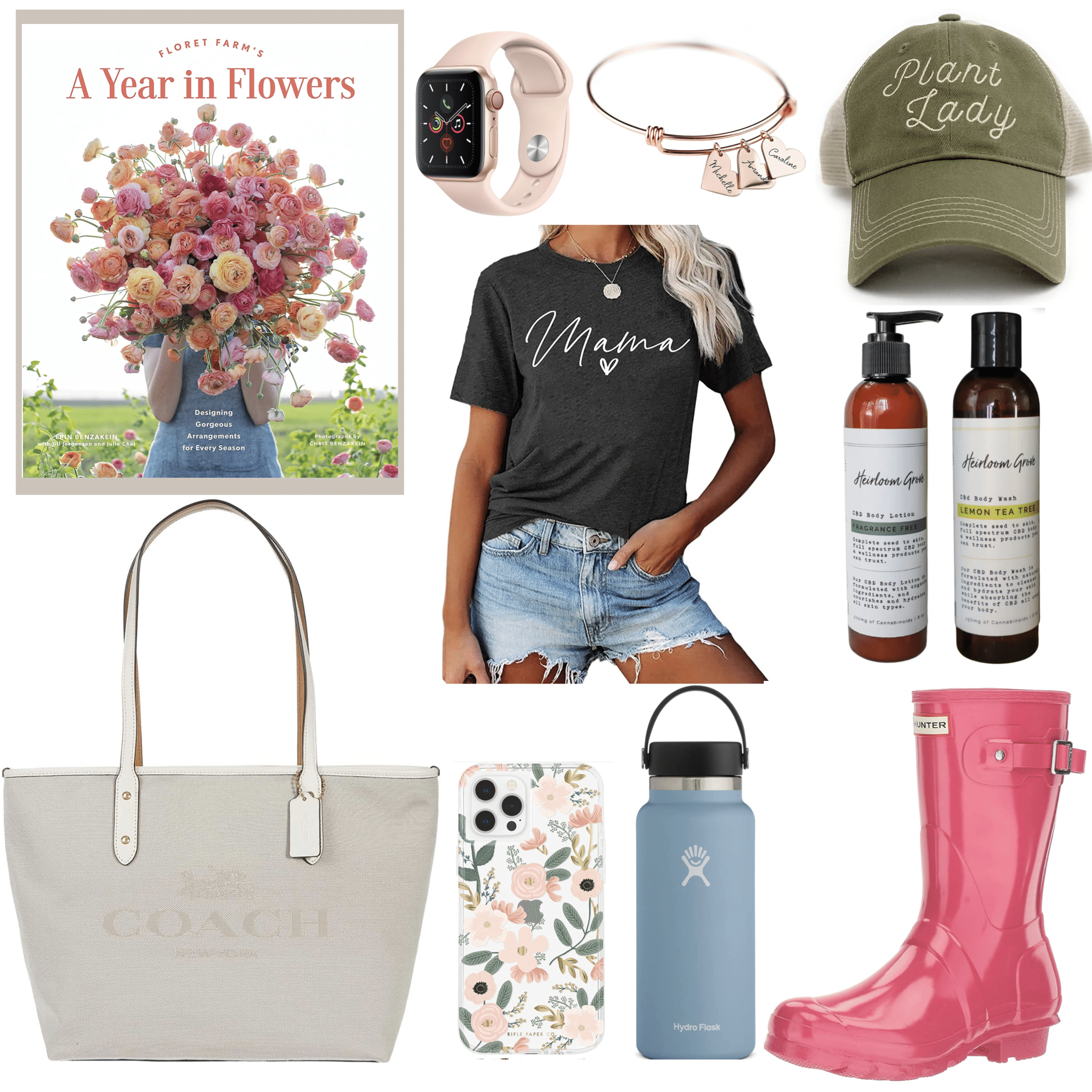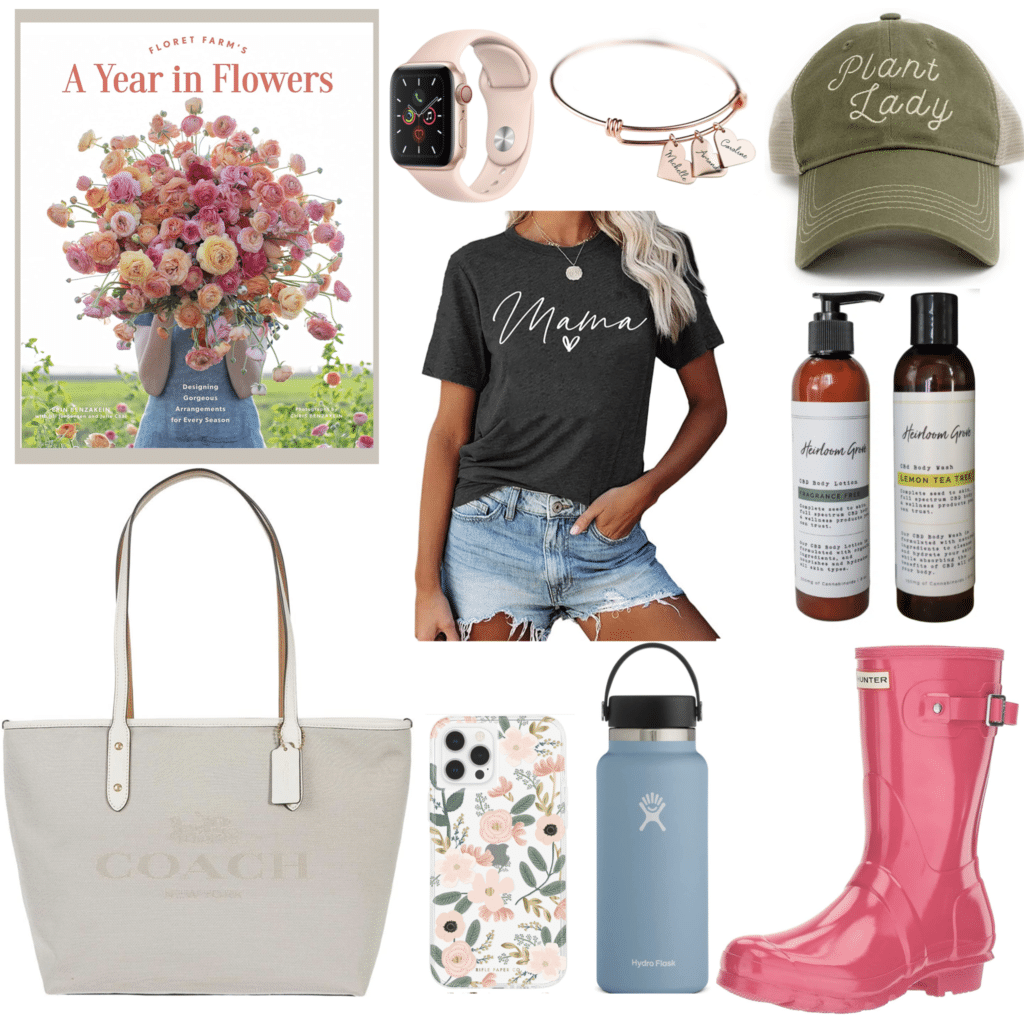 Tote Purse: This cute and versatile purse is so springy – and comes in two colors! This would make a great gift for a mom on-the-go!
Phone case: This oh-so-adorable phone case is just what mom needs to help put her in a good mood and keep her phone safe!
Flower Book: One of our favorite books for someone who is interested in floral gardening and flower arrangements! It also makes a great coffee table book and conversation piece!
Mama Shirt: Want the world to know how great your mama (or mama friend) is? Get her this super cute t-shirt – comes in lots of colors and is soft and comfy!
Bracelet: Show a mom in your life that you care with this gorgeous customizable bracelet! You can personalize the charms with names, dates, short quotes, or phrases!
Boots: These are a life saver for outdoorsy women and gardeners! They are extremely durable, completely waterproof, and easy to clean!
Hat: This cute Plant Lady hat makes the perfect gift for anyone with a green thumb or a passion for plants! Pair it with a house plant or cute succulent for a cute gift set!
Bath/ body: Our Heirloom Grove hemp infused body wash and lotion duo makes a great present for any mom. Not only is it anti-inflammatory, it can help even skin's texture and reduce pain associated with muscle stress and soreness.
Apple Watch: Treat mom with an Apple Watch! It could change her life – and help her keep up with messages from you 😉
Hydro flask: Hydro Flasks come in so many awesome colors and keep drinks at temperature all day long! Perfect for long days outside or for use as an everyday water bottle!